Crumpets are the perfect breakfast item or snack, because they are filling, delicious and there are so many different ways that you can eat them. We are sharing our favourite 10 Vegetarian Crumpet Toppings to give you some new meal and snack inspiration.
Crumpet Toppings
Whether you are a sweet or savoury person, crunchy or smooth, we have a topping for you! Forget pancakes, crumpets are the new toppable breakfast or snack in town and we are showing you how to take them to the next level with these 10 Vegetarian Toppings (you could easily use meat though)
Are crumpets healthy?
Crumpets are fairly dense and high in calories compared to bread, but they are much more filling. It all comes down to the topping and if you load it with fruit or veggies, then you can have a healthy crumpet.
You can also buy crumpet thins now, which are about half the calories of a regular crumpet.
How to eat crumpets
I distinctly remember the first time that I ever tried a crumpet. My Dad had been working early in the morning and he was back home around the same time I was waking up for breakfast.
I saw him buttering these round bread-like circles and asked if it was a new kind of toast. No quicker than one was passed to me, it was in my mouth and I have been hooked on crumpets ever since.
We never got more adventurous that butter or jam on our crumpets when I was a kid, so ever since I have been experimenting with different ways to jazz crumpets up.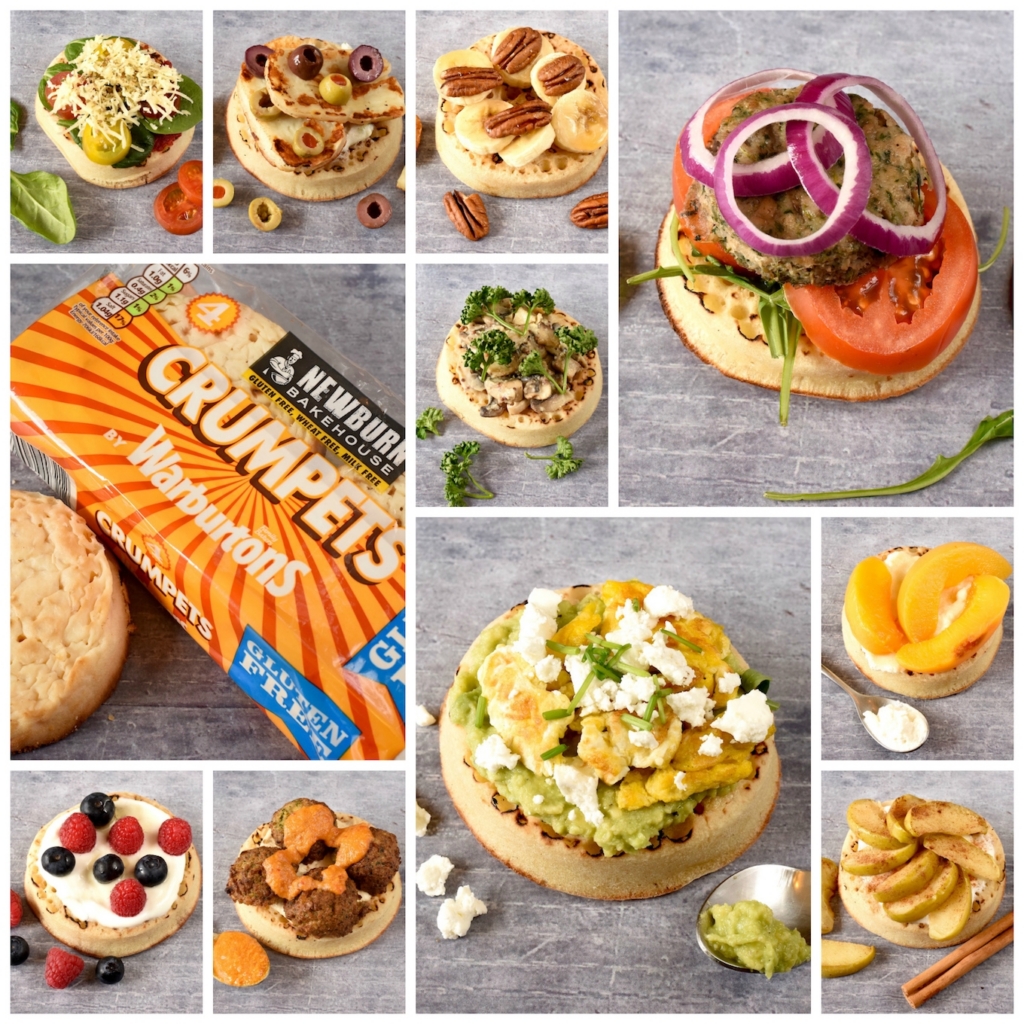 What To Put On Crumpets
"La Roma" - Pizza Crumpet
Top with tomato puree, spinach leaves, cherry tomato slices and cheese. Sprinkle with oregano and return to the grill until the cheese has melted.
The "Philosopher" - Greek Crumpet
Top with tzatziki, cooked halloumi cheese and sliced olives.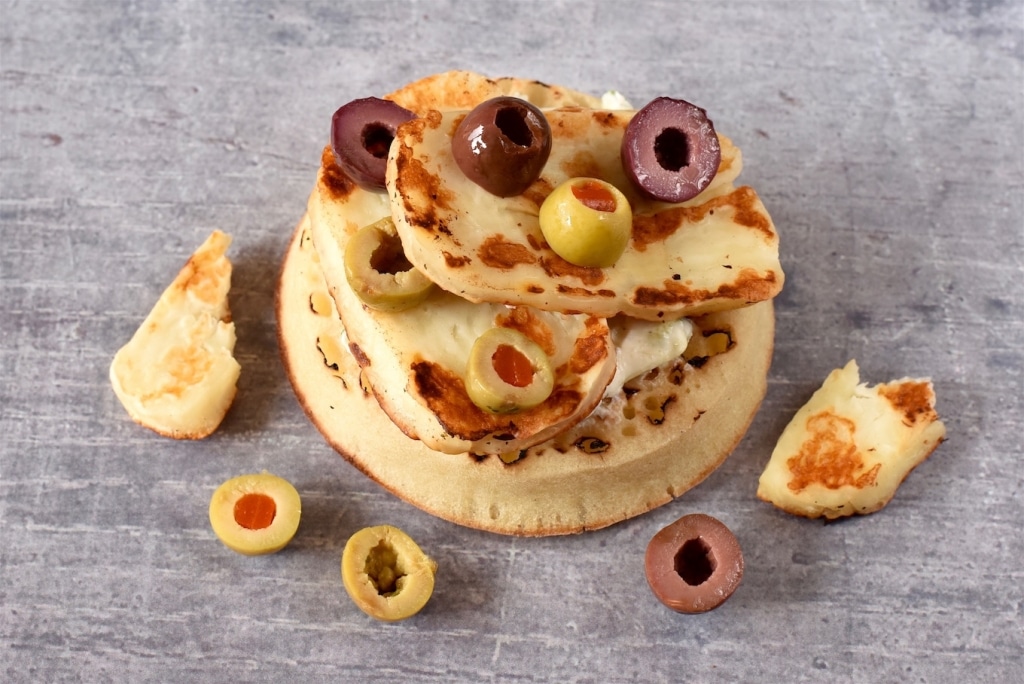 The "No-Beefy Burger" - Burger Crumpet
Top with rocket leaves, sliced tomato, meat-free burger and red onion rings.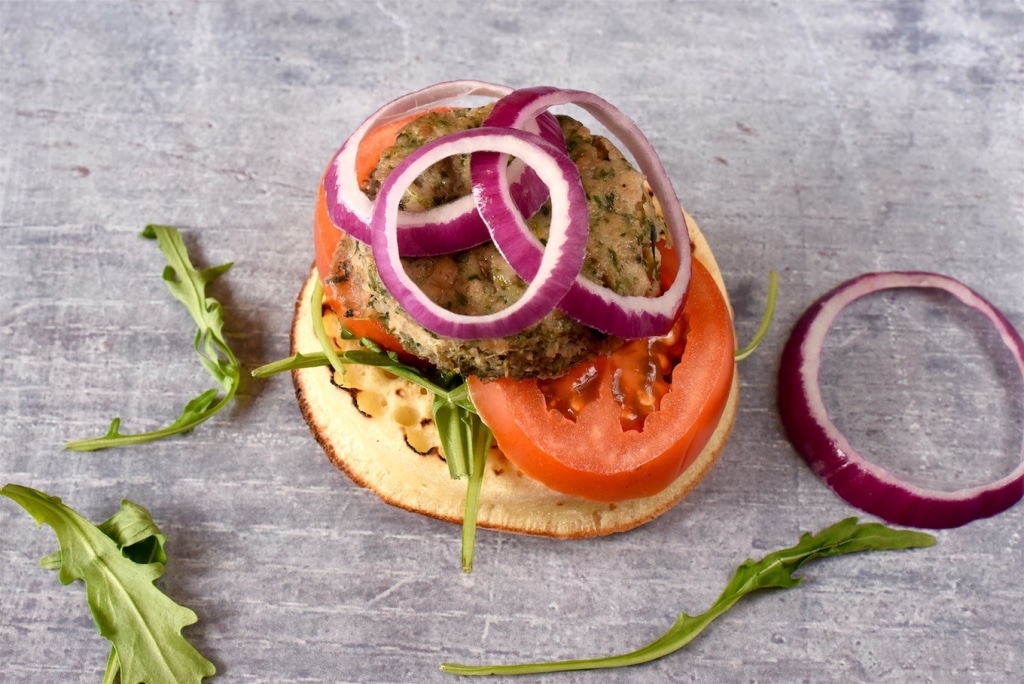 The "Fun Guy" - Creamy Mushroom Crumpet
Top with creamy mushrooms made by frying sliced mushrooms in a little oil adding crème fraîche and gluten free wholegrain mustard. Finish with parsley.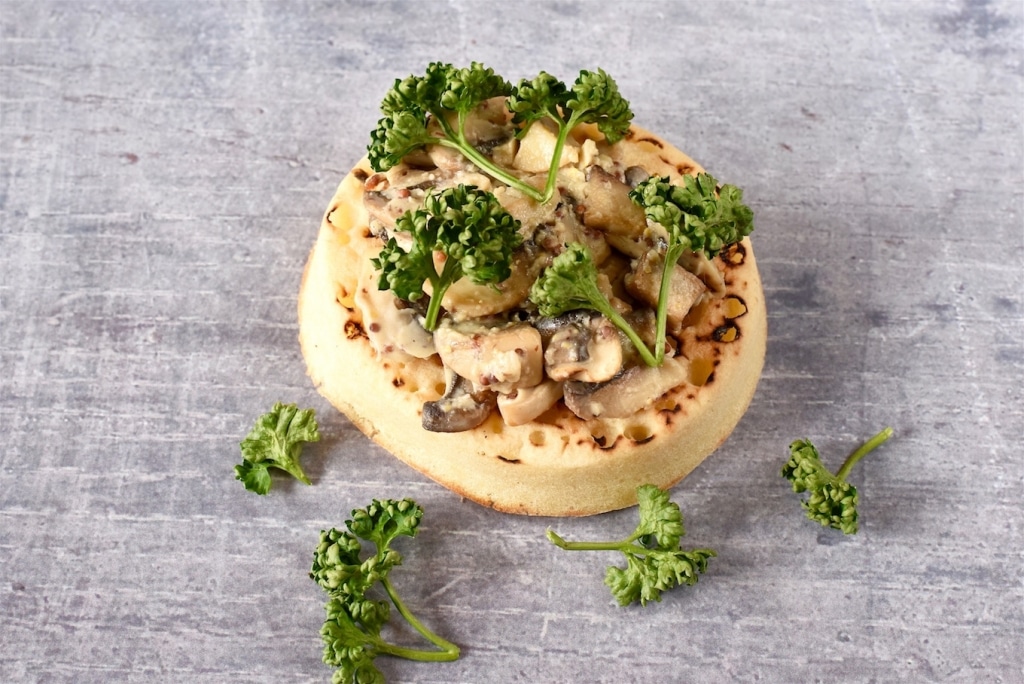 The "Middle Eastern Street Food" - Falafel Crumpet
Top with hummus, falafel and a sauce made by mixing harissa and tahini.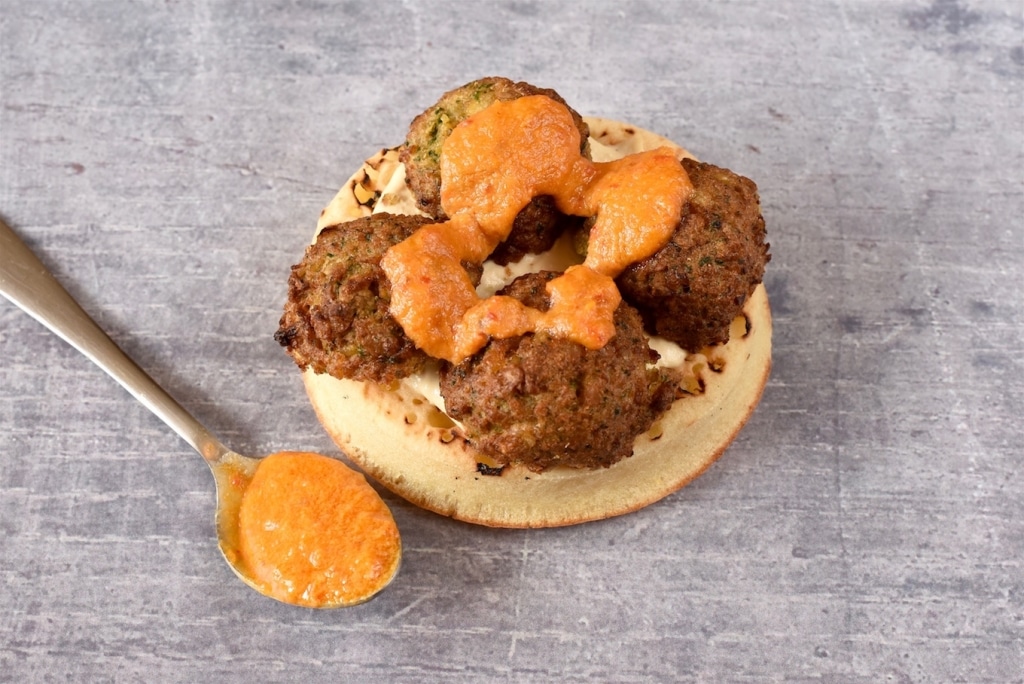 The "Hipster Breakfast" - Avocado, Scrambled Egg, Feta and Chive Crumpet
Top with mashed avocado, mixed with lemon or lime juice, scrambled egg, crumbled feta and finely chopped chives.
The "Apple Pie" - Apple, Yoghurt and Cinnamon Crumpet
Top with fat-free greek yoghurt, apples sautéed in a little butter. Finish with a sprinkle of cinnamon.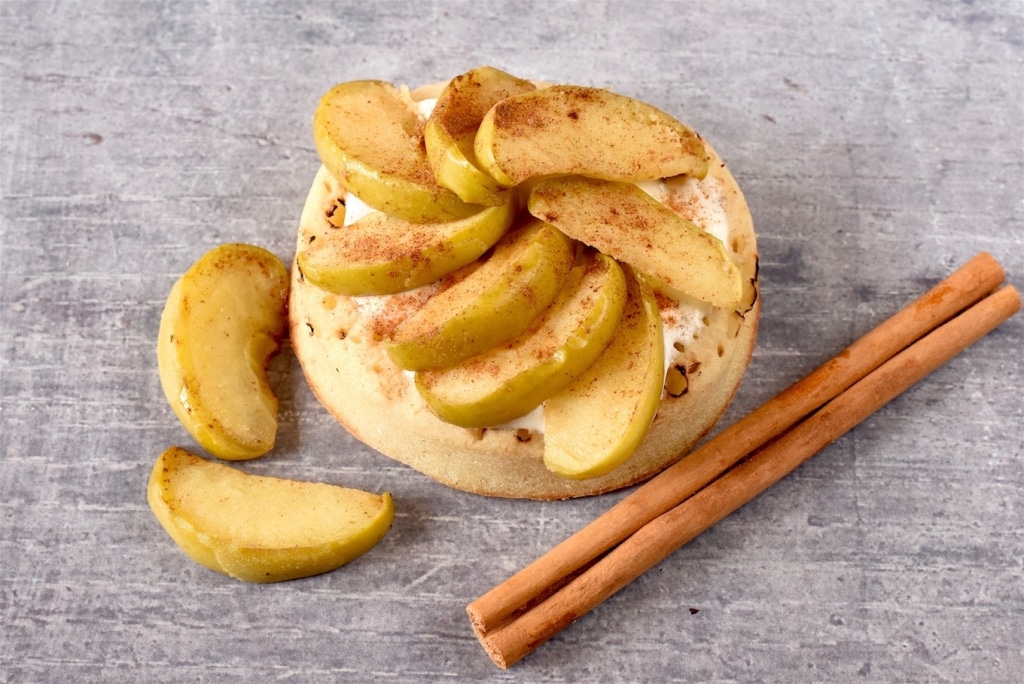 The "Very Merry Berry" - Yoghurt and Mixed Berries
Top with fat-free greek yoghurt and mixed berries of your choice (we used raspberries and blueberries). Finish with a drizzle of honey.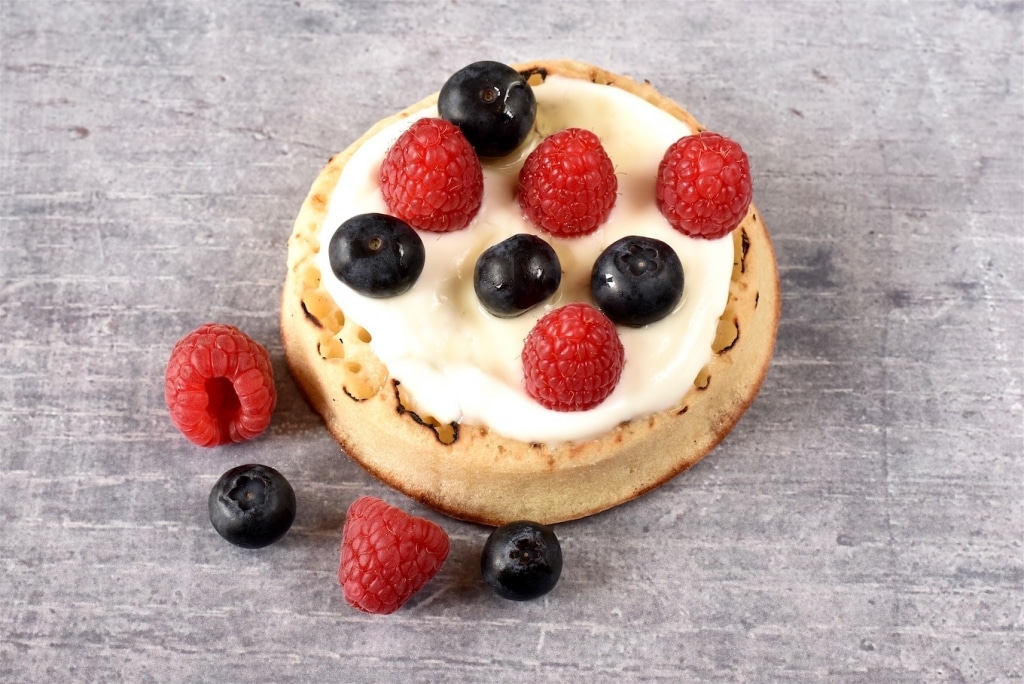 The "Mountie" - Banana, Pecan and Maple Syrup Crumpet
Top with sliced banana and pecans. Finish with a drizzle of gluten free maple syrup.
The "Peachy Keen" - Peach, Ricotta and Honey
Top with ricotta cheese, peach slices and finish with a drizzle of honey.
For loads more vegetarian meal ideas, take a look at 40 Vegetarian Recipes to Try.