Hello! I'm Dannii and I run Hungry Healthy Happy with the help of my husband Dave, who fixes all the technically issues, a few social media helpers and our two chief taste testers, Avery and Ziggy, who always give (very) honest feedback on my recipes.
I started the blog in 2011 as a place to share healthy recipes that weren't boring or restrictive and how to sneak a few extra vegetables in to your diet. I wanted to show that healthy is all about balance, which is why you will find so much more than healthy recipes here. HHH (for short) is all about making healthy meals exciting, and enjoying all the other things too.
I didn't grow up helping out in the kitchen and you won't find hundreds of recipes passed down through my family here. I learnt to cook as a poor student and that culinary education continued as our family grew and we had two children. I taught myself to cook delicious, and healthy recipes using ingredients you could find in your supermarket, and that is what you will still find here today.
Hungry Healthy Happy shares healthy family friendly recipes, from comfort food to light salads, veggie packed to delicious treats and a mixture of quick and easy recipes to those that require a bit more attention. There is a vast selection of vegetarian and vegan recipes and something to suit all dietary restrictions.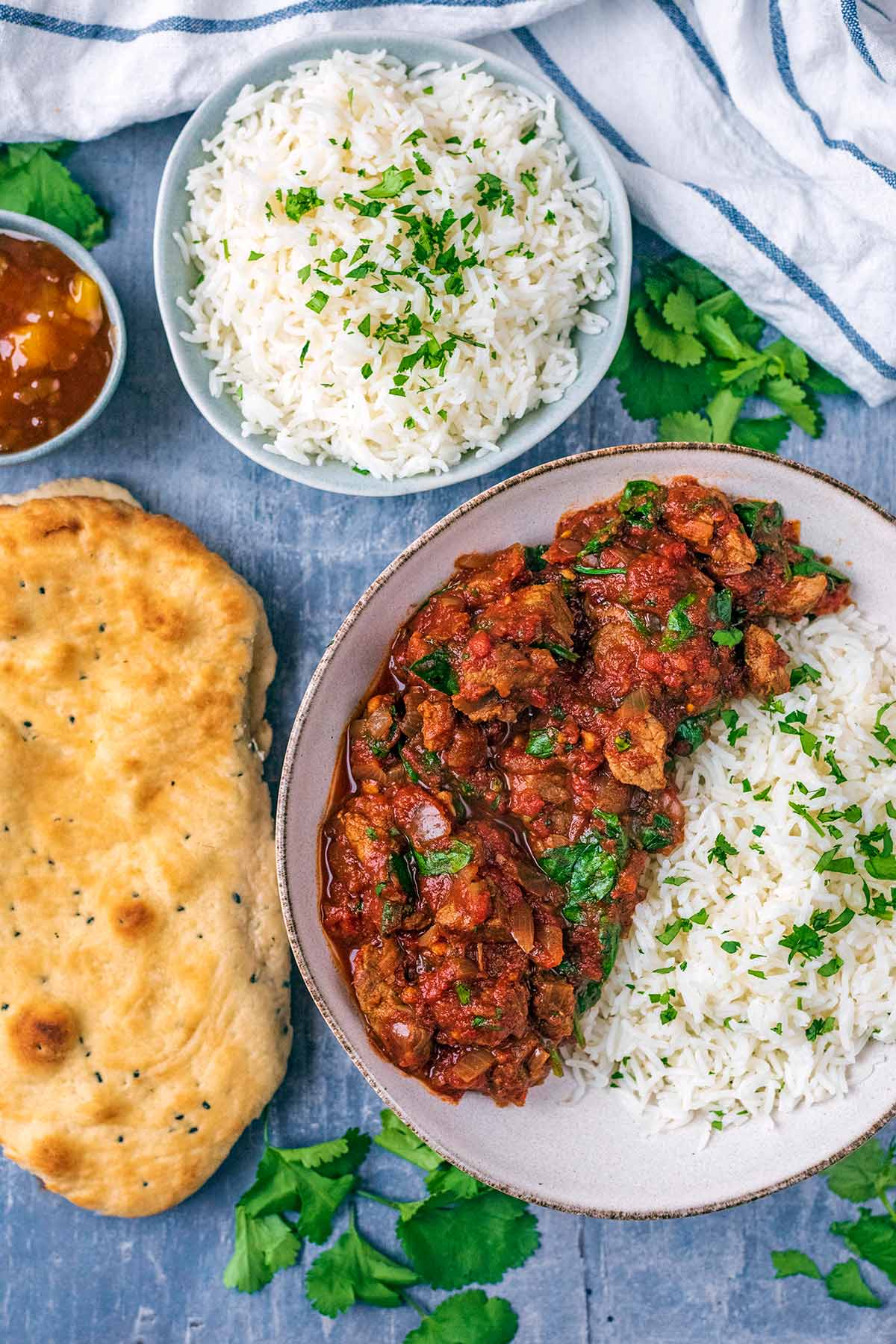 Why should you try Hungry Healthy Happy?
Ranked the number 1 food blog in the UK.
2 books published, so we know how to develop a delicious recipe.
Family friendly recipes with a healthy twist.
Easy to navigate website with a helpful search bar.
All recipes are triple tested and we never share anything that doesn't work perfectly.
Hundreds of loved and rated by reader recipes to try.
UK and US measurements provided.
A handy jump to recipe button if you just want to go straight to the recipe card.
All your comments are taken on board and things are changed if needed.
Since 2011, Hungry Healthy Happy has turned in to a fantastic community of like minded people who see being healthy as far more than a restrictive diet and are thinking more about their mental health and what makes them happy, which is why HHH is more than just food.
With a social media following of over 150,000, HHH has been ranked the Number 1 Food Blog in the UK for 3 years in a row. HHH is the place to go for quick and easy healthy recipes that are not restrictive (you will still see cheese, butter, ice cream and all the good stuff here – everything in moderation).
In 2015, the Hungry Healthy Happy book was published and is available online and in all good bookstores. Having a book published was a dream come true and is just one of the many wonderful things that has come from blogging. It contains 100 recipes for healthier alternatives of traditional unhealthy foods.
In 2018 the second book, The Healthy Slow Cooker was published. It contains 100 healthy slow cooker recipes that the whole family will love. We wanted to show just how helpful a slow cooker can be when it comes to saving time, which is what a lot of people says holds them back from eating healthier meals.
The book also includes healthy options of some popular 'comfort' dishes, together with tips for choosing your slow cooker and how to get the most out of it.
If you would like to work with HHH, have your products featured on the blog or just want a chat, then take a look at the Work With Us page to see what we can offer you! If you have a question or feedback about the blog, send us a message through our Contact Page.
Follow Hungry Healthy Happy
Disclaimer
I am not a doctor, personal trainer, registered dietitian or any kind of health professional. I simply post what has worked for me and what continues to work for me and this should be used as a general guide to improving your health and fitness. It will not work for everyone and you should always consult your doctor first so you don't cause yourself any harm.
Animations used in videos and web stories are courtesy of:
Jeffrey Christopher, Shivam Patsariya, Victor Campos, SejaUP, and go1studio.
© All content is copyrighted to Danielle Martin at Hungry Healthy Happy
Please have a read of my Privacy Policy.