Wouldn't it be great to enjoy a homemade beef burger, with all the trimmings, and know you are eating some vegetables too? Well, now you can with these Hidden Vegetable Beef Burgers. These nutritious burgers are great for fussy eaters that would rather eat burgers than vegetables, because this recipe is both, and they will never know if you grate everything finely.
We have taken a classic beef burger, and added lots of shredded vegetables to make them more nutrient dense and the best thing is, kids love them! They are a firm favourite in our house and perfect for burger night when you want to sneak in a bit of extra goodness. Because the vegetables are shredded and mixed in with the beef you would never know they are there, which is why we have called them Hidden Vegetable Beef Burgers.
You can still serve them up with all the usual burger toppings, and nobody is going to know any different. Easy to adapt with different vegetables, these also freeze well and they are great for BBQs if you want to serve up something a little different.
Looking for some other vegetable packed meals to try? Why not try our Creamy Vegetable Soup, Cheesy Vegetable Pie, Slow Cooker Vegetable Curry, Roasted Vegetable Couscous Salad or Vegetable Mash?
Jump to:
Why you will love them
Kids love them - I don't think I have ever met a kid that doesn't like burgers and these are no different. Make mini versions or even turn them in to meatballs for a kid friendly meal.
Great for BBQs - Why just serve regular beef burgers, when you can serve burgers stuffed with vegetables. This is something a little bit different to serve up, that will really impress your BBQ guests.
Sneak in some vegetables - We could all do with some extra vegetables in our life, right? Well, this is an easy way to do that, whilst still enjoying a comforting and hearty classic. Great for kids that don't love vegetables too.
Freeze well - These vegetable beef burgers freeze really well. We like to make a big batch of them and then keep them in the freezer and defrost them individually as and when we want one.
Ingredients needed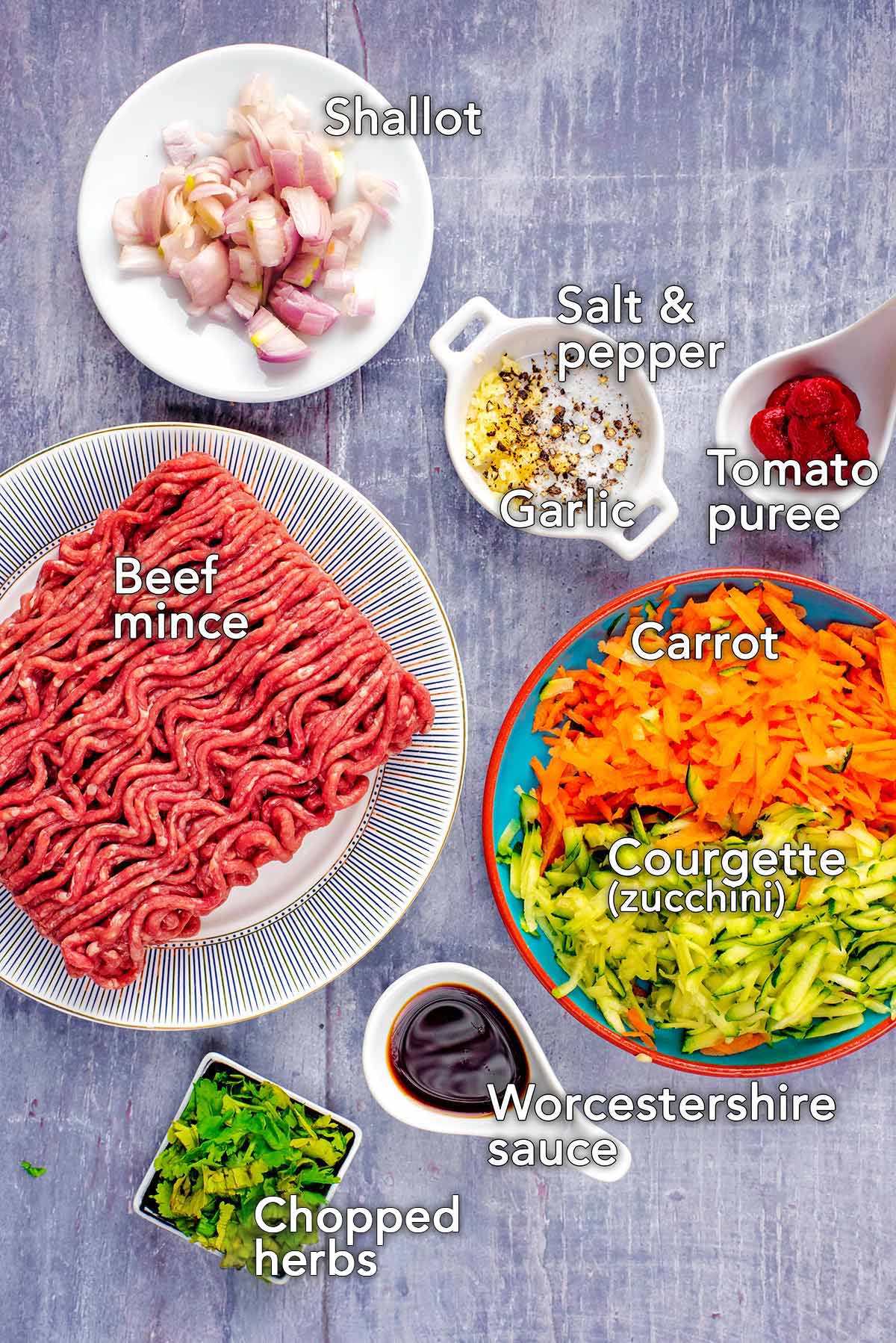 Beef mince - We used a lean, less than 5% fat beef mince to keep these burgers on the lighter side. If you want more flavour, then use a higher fat content beef mince. You could even swap the beef mince for turkey, chicken or lamb. We find that the vegetables hide better in beef mince though, because it is darker.
Garlic - Freshly crushed is best, but you could use ready crushed garlic in a jar to save time. If you are crushing it yourself, try to make sure it is almost paste like, as it will ensure an even distribution in the burgers.
Worcestershire sauce - This is always my "secret" ingredient in burgers, and it adds so much flavour. You could leave it out if you didn't have any.
Egg - This is what helps to bind the burgers together.
Tomato puree - This not only adds a nice rich colour, but it adds some fresh flavour too.
Shallot - You could use a small brown onion, but we love the sweeter flavour that shallots have.
Carrot - The first of the hidden vegetables. This has a lovely vibrant colour and the sweetness means that it doesn't have an over powerful flavour.
Courgette - This adds a delicious green boost to the burgers. If you wanted to make it more hidden, then peel the outer green skin off first and just grate when it left.
Herbs - Some fresh herbs really help to lighten the burger up. We like fresh basil and parsley, but any leafy herbs work well. We wouldn't recommend woody herbs like thyme or basil though.
A full ingredients list with measurements is in the recipe card below.
One: Thinly slice the carrot, courgette and shallot and put in a large mixing bowl with the beef mince.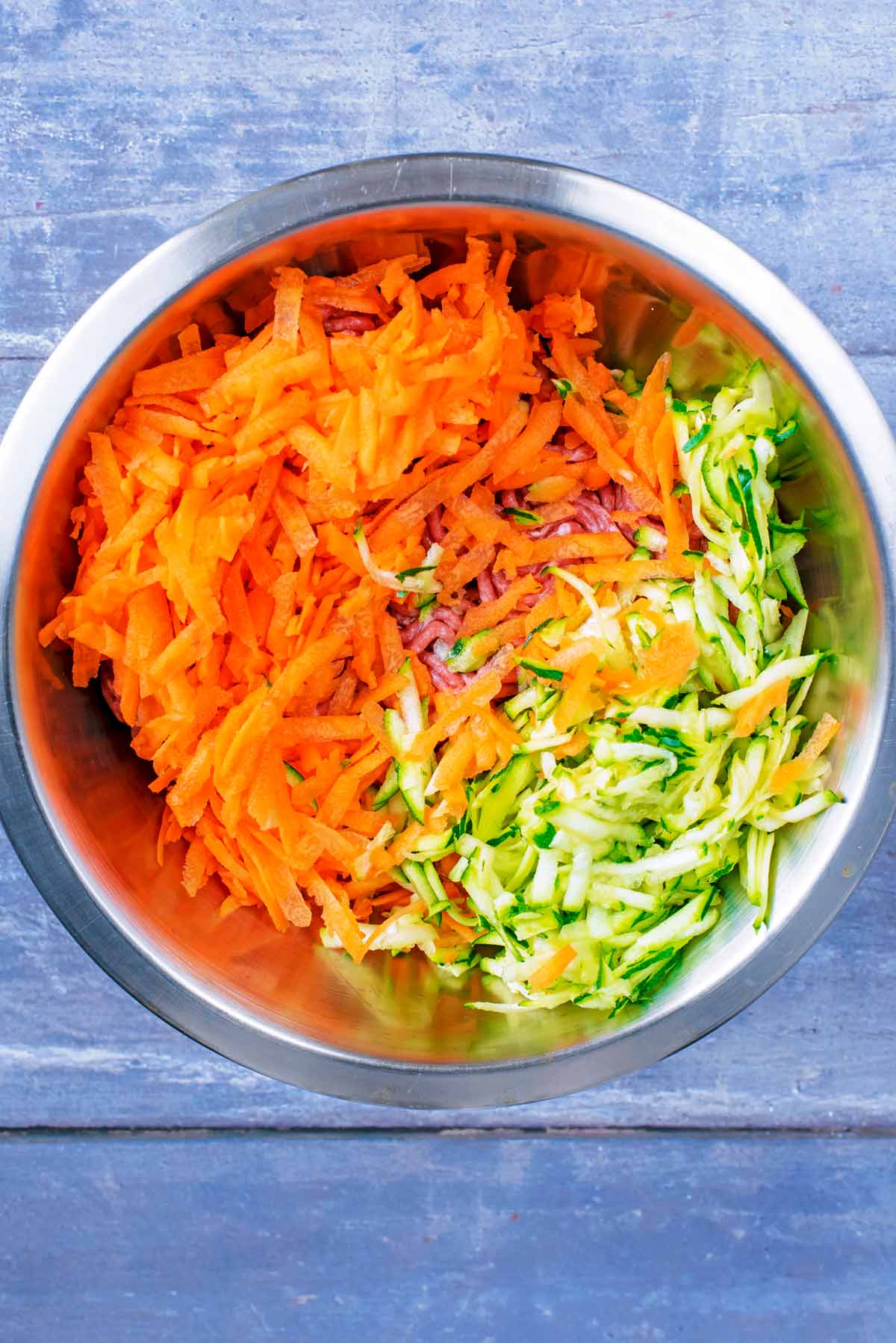 Two: Add the garlic, salt and pepper, egg, tomato puree and herbs.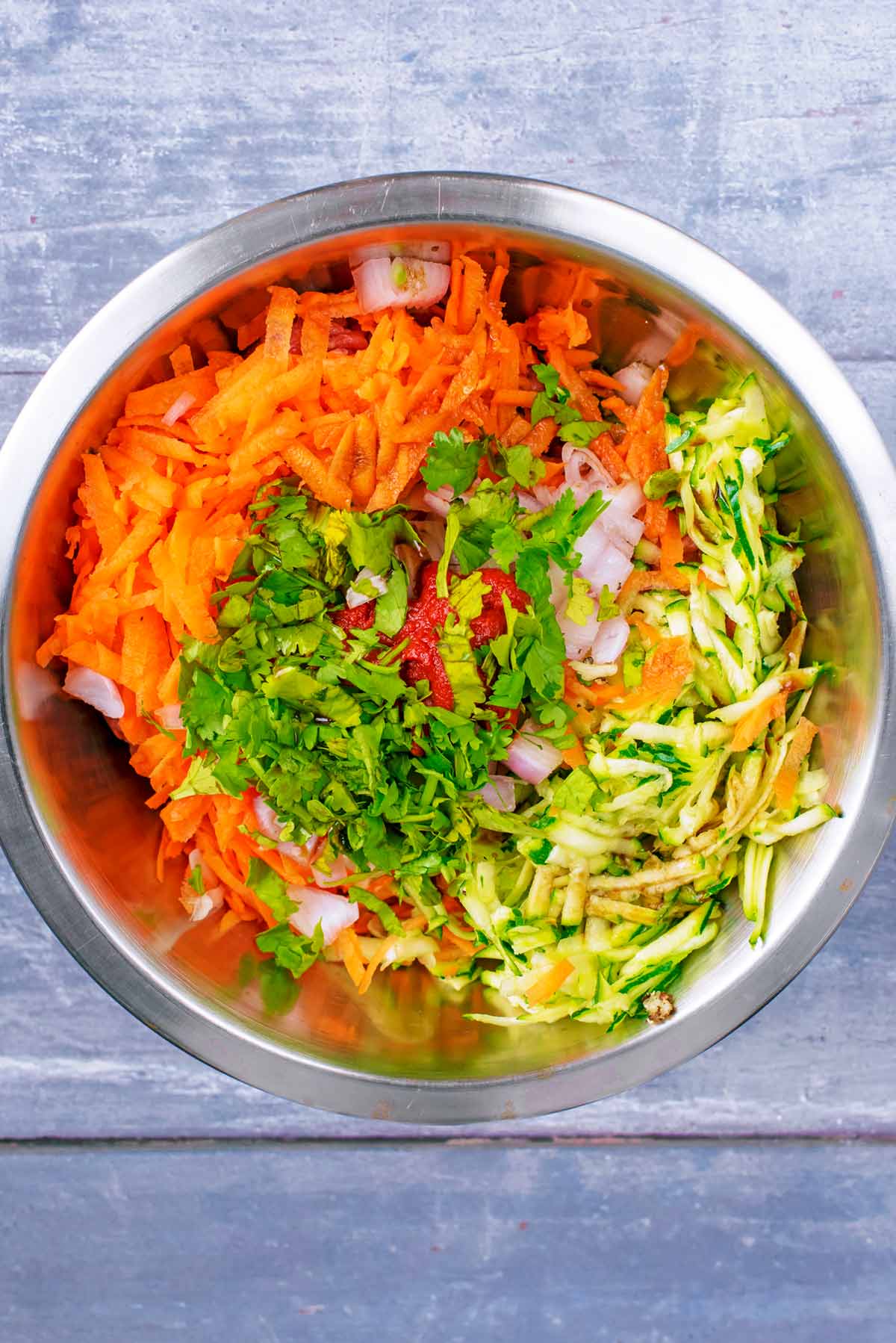 Three: Add the Worcestershire sauce. Mix well.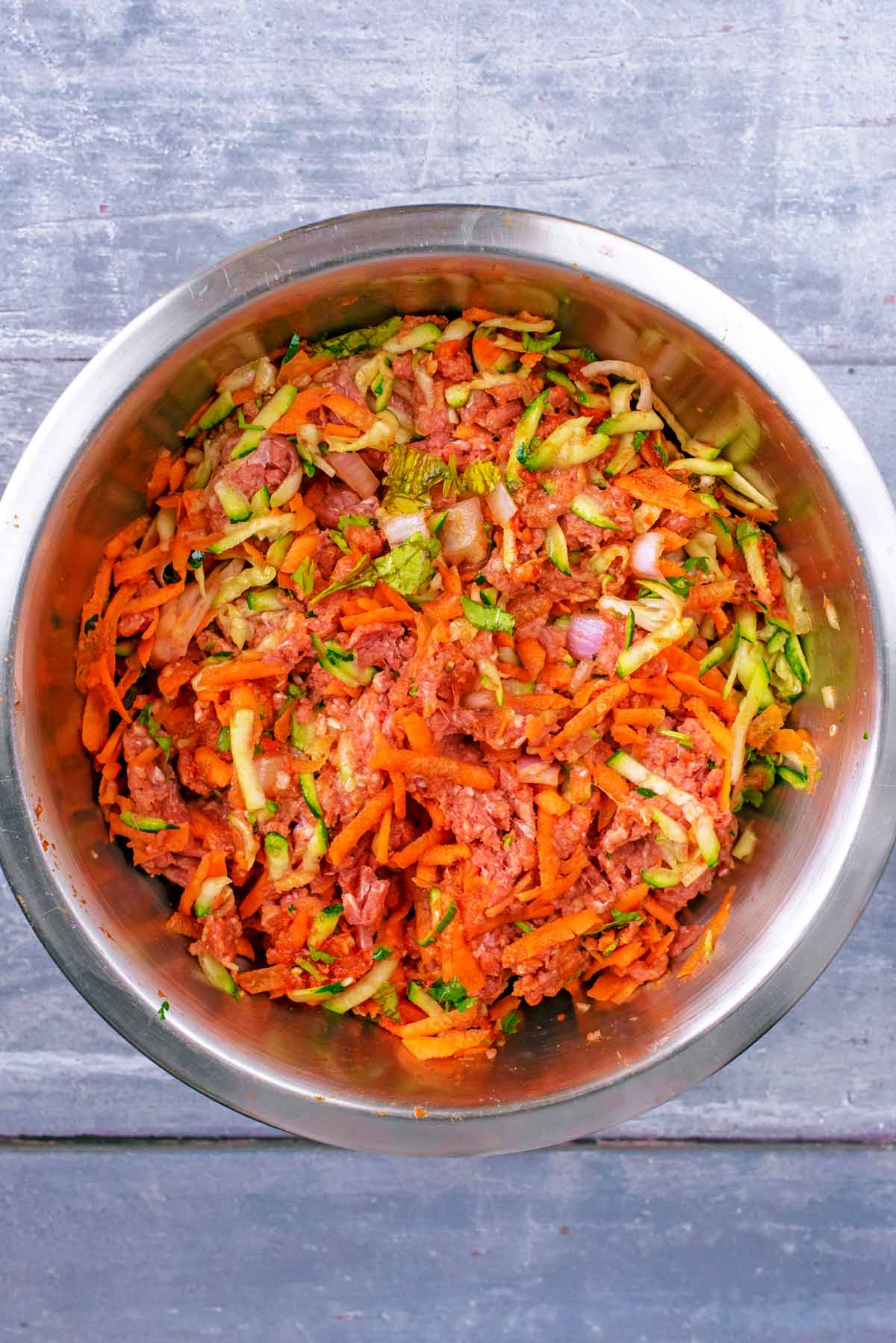 Four: Using your hands, divide the mixture and form into 4 burger patties and put in the fridge for 30 minutes before cooking.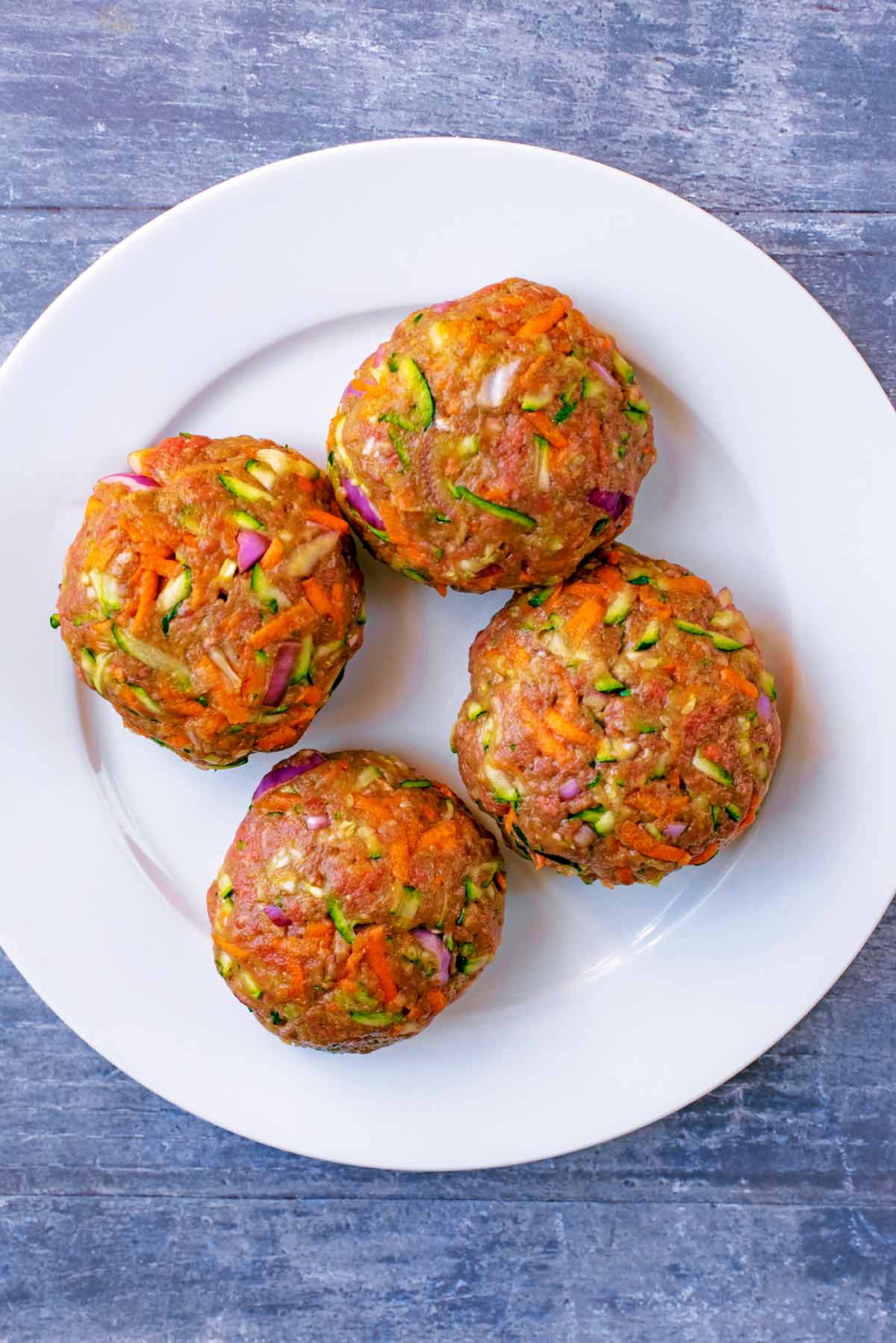 Four: Put your burger patties on to a hot BBQ grill and cook for 3 minutes one side and 6 minutes the other side for medium-well done.
Health benefits of beef
Beef can definitely play an important role in a balanced diet and using lean cuts is key for this. It can provide a lean source of protein, iron and eight essential vitamins and minerals. Beef is a significant provider of protein and is naturally low in sodium and contributes towards good health and wellbeing.
We used a lean beef mince, that was less than 5% fat to keep these lower in calories and a little bit lighter.
Variations
We have shredded up some carrot and courgette to add to the burger mince, but there are loads of other vegetables you could use instead. You could grate broccoli and cauliflower or even butternut squash, sweet potato and bell pepper. If you wanted to add some leafy greens, then some finely chopped spinach works well, but this is more noticeable, and not very "hidden".
We have used a lean beef mince, as we think the darker mince makes it easier to hide vegetables in. However, you could use turkey, chicken or lamb mince for something different.
Add some extra flavour to the burgers by mixing in a little pesto or sundried tomato paste. You will only need a little bit though, otherwise it can make the burgers too wet and they won't hold together as well. You could also add a seasoning mix, like Fajita, Cajun or an Italian herb blend.
If you don't want to make these as burgers, then they work really well as meatballs. Just roll them in to 12 meatballs and then you can either bake them or fry them. They are great with spaghetti and our Easy Tomato Pasta Sauce.
Burger Toppings
What is a burger without toppings? Boring, that's what! Toppings don't have to add loads of calories though, so we have some healthy burger topping options, and some not so healthy (or nutrient dense) toppings.
Lettuce - This adds lots of crunch to the burger. We used little gem lettuce, as it adds colour too, but you could use iceberg, rocket or even spinach.
Tomato - A juicy addition to a burger. We used a beef tomato, however you could swap it for sundried tomatoes for an intense tomato burst.
Red onion - This adds some nice crunch to a burger. If you don't like raw onion, then you could fry it a little first, to soften in.
Coleslaw - Why serve coleslaw on the side when you could have it right there in the burger. Not only does it add lots of crunch and flavour, but it could act as the sauce too.
Bacon - Do we really need to say any more? Beef and bacon is such an amazing combination when it comes to burgers.
Hash browns - Take this burger to the next level with some hash browns. Why not make our Oven Baked Hash Browns.
Mushrooms - We love mushrooms in a burger. Either fry up some chopped brown mushrooms, or grill a whole portobello mushroom to add.
Fries onions - Caramelised balsamic onions on a burger are amazing. Cook them low and slow - it's worth the wait.
Avocado - This adds so much creaminess and a little freshness to the chicken burgers.
Jalapeños - If you love a kick of spice on your burger, then add some sliced pickled jalapenos.
Sauce - Why not try our Healthier Ketchup, Homemade Healthier BBQ Sauce or our easy Burger Sauce?
If you are looking for more burgers, take a look at our list of Epic Burgers.
Burgers and fries are just the perfect match. Why not try our making our French Fry Seasoning for homemade fries or our Garlic Baked Potato Wedges, Parmesan Truffle Fries, Baked Sweet Potato Wedges or The Best Air Fryer Fries. If you want something a little lighter, then our Baked Carrot Fries are a great choice.
Other great burger sides include No Mayo Coleslaw, Oven Baked Onion Rings, Little Gem Salad, Baked Polenta Fries, The Best Greek Potatoes, Mustard Potato Salad, Oven Baked Hash Browns, Grilled Corn with Herb Butter.
Storage
Store: If you have any leftovers, then you can store them in an air tight container in the fridge and they will keep for 2 days.
Freeze: These freeze really well. Just wrap them individually and then store them in a freezer bag and they will keep in the freezer for up to 2 months.
Defrost: Defrost overnight in the fridge.
Reheat: Make sure they are fully defrosted if you have frozen them, and then you can either heat them through in a pan (on low, to make sure that you don't burn the outside) or in the oven for 10-15 minutes.
Frequently Asked Questions
Do I have to cook these on the BBQ?
Nope! You can cook these under the grill or fry them in a pan too. I think they are best when they have the charred taste of being cooked on the BBQ and food always tastes better when cooked and eaten outside, but you don't have to. Cooking times will of course vary.
How many calories in a hidden vegetable beef burger?
There are 237 calories in the burger itself, however when you add the bun, sauce and toppings, the calories can quickly add up.
How can I tell if the burgers are cooked?
We always use a meat thermometer, as we find that is the best way to ensure that the meat is cooked all the way through. Beef burgers should be 65°C/150°F if you want it medium well done. If you wanted it well done, then aim for above 71°C/160°F.
Are hidden vegetable beef burgers gluten free?
Yes, these burgers are gluten free. Just make sure that there is no cross contamination and be careful what you serve them in and any sides, that they are gluten free too.
More burger recipes
If you've tried these hidden vegetable beef burgers, let us know how you got on in the comments below.
Tag us in your creations on Instagram @hungryhealthyhappy - Use the hashtag #hungryhealthyhappy too.
Recipe
These Hidden Vegetable Beef Burgers are great for fussy eaters that would rather eat burgers than vegetables, because this recipe is both, and they will never know!

Gluten Free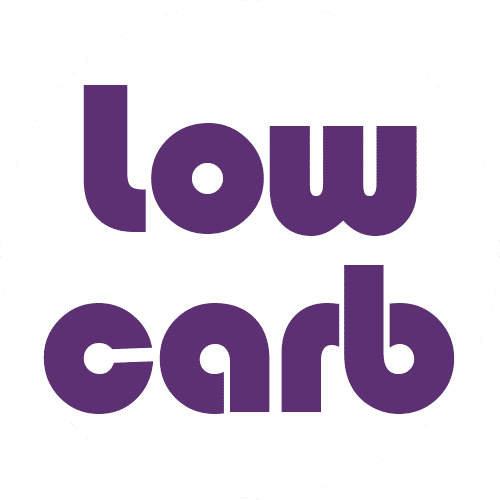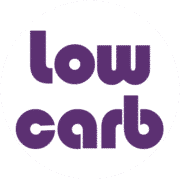 Low Carb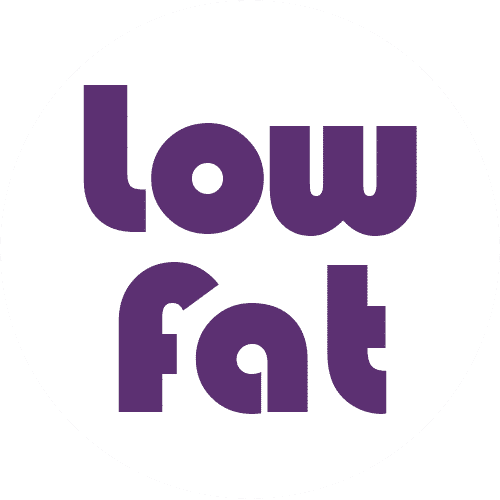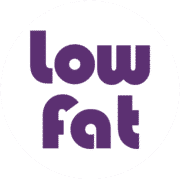 Low Fat
Pin
Print
Save recipe
Recipe saved!
Ingredients
500

g

(

1

lb

)

Lean beef mince

2

Garlic clove

-

crushed

1

pinch

Sea salt and black pepper

1

tablespoon

Worcestershire sauce

1

Egg

-

beaten

2

tablespoon

Tomato puree

1

Shallots

-

large; diced

1

Carrot

-

small; grated

0.5

Courgette (zucchini)

-

grated

1

handful

Mixed fresh herbs

-

finely chopped (use whatever you have that needs using up)

Buns, lettuce, tomato and sauce to serve
Instructions
Put all of the ingredients in a bowl and use your hands to mix well.

Using your hands, form the mixture in to 4 burger patties and put in the fridge for 30 minutes before cooking.

Put your burger patties on to a hot BBQ grill and cook for 3 minutes one side and 6 minutes the other side for medium-well done.

Stack your burgers by adding them to buns with lettuce, tomato and sauce.
Notes
You don't have to make these as burgers. Instead of forming them in to burger patties, roll the mixture in to mini meatballs and bake in a tomato sauce.
Mix up the flavours by adding in different herbs and spices. You could have Mexican burgers, Cajun, Italian - get creative.
If you are trying to keep things low carb, swap the burger bun for a giant lettuce leaf for a low carb burger option.
Always chill your burgers in the fridge for 30 minutes before cooking. This will help them stay together when cooking.
Nutritional Information
Serving:
1
burger only
|
Calories:
211
kcal
|
Carbohydrates:
5
g
|
Protein:
29
g
|
Fat:
7
g
|
Saturated Fat:
3
g
|
Polyunsaturated Fat:
1
g
|
Monounsaturated Fat:
3
g
|
Trans Fat:
0.4
g
|
Cholesterol:
118
mg
|
Sodium:
170
mg
|
Potassium:
663
mg
|
Fiber:
1
g
|
Sugar:
3
g
|
Vitamin A:
2785
IU
|
Vitamin C:
9
mg
|
Calcium:
39
mg
|
Iron:
4
mg
Disclaimer
The nutritional information provided is approximate and is calculated using online tools. Information can vary depending on various factors, but we have endeavoured to be as accurate as possible.