40 seems like an age where we should have experienced things, lived a little, and have all the stories to tell. So, I am setting myself a before 40 bucket list to make sure that when I turn 40 I don't stress about it, but instead think I have had a pretty good life.
Hopefully my list will give you some inspiration for some things to add to your own things to do before 40. Here is my Before 40 Bucket List.
Before 40 Bucket List
(or 30, 50, 60 etc. Set your own time frame)
This was first posted in 2014 and I update it as I complete more things
Travel, family, every day adventures, business and fitness goals all make up my before 40 bucket list. Having goals gives me something to aim towards and makes choosing holiday destinations a little easier too.
As I approach 40, I am thinking more about everything I have been lucky enough to do and all the things I still want to do. I like to think I have led a pretty fun live. I have travelled to many places most people only dream of, and I have achieved some things that I never thought I would, but there are always other things to tick off the list.
Things to do before 40:
1) See the Northern Lights ✓
We were lucky enough to see the northern lights when we were in Iceland last year. The first night we went out looking for them it was too cloudy, but the second night the clouds broke and behind them were streaks of green and blue of the Northern Lights.
The lights didn't bounce across the sky like you are led to believe, but it was still the most magical thing I have ever seen, even though it was FREEZING!
2) Do 10 different ziplines
The photo above was from my first zip lining experience in Mexico. I did it upside down. We have only done two so far (or 3 if you count a mini one at a children's farm), but the ones in Mexico and Jamaica were pretty epic. The next on the list is the longest zip wire in the U.K.
3) Order everything off the menu at a restaurant (it will be a small menu)
4) Celebrate New Year's Eve in a different country
5) Speak Spanish to a good standard
6) Buy a house abroad
7) Do a Tough Mudder event
8) Eat at 5 out of the best 100 restaurants in the world
9) Eat at 20 of the best restaurants in the UK
10) Enjoy a bottle of wine that costs more than £50
11) Run a 5km (if I stop getting injured) ✓
I ran my first 5km race at the Race For Life. It wasn't the best one to start with, as there were lots of hills and it was an emotional day raising money for a cancer charity, but it was a great day and I got a personal best too.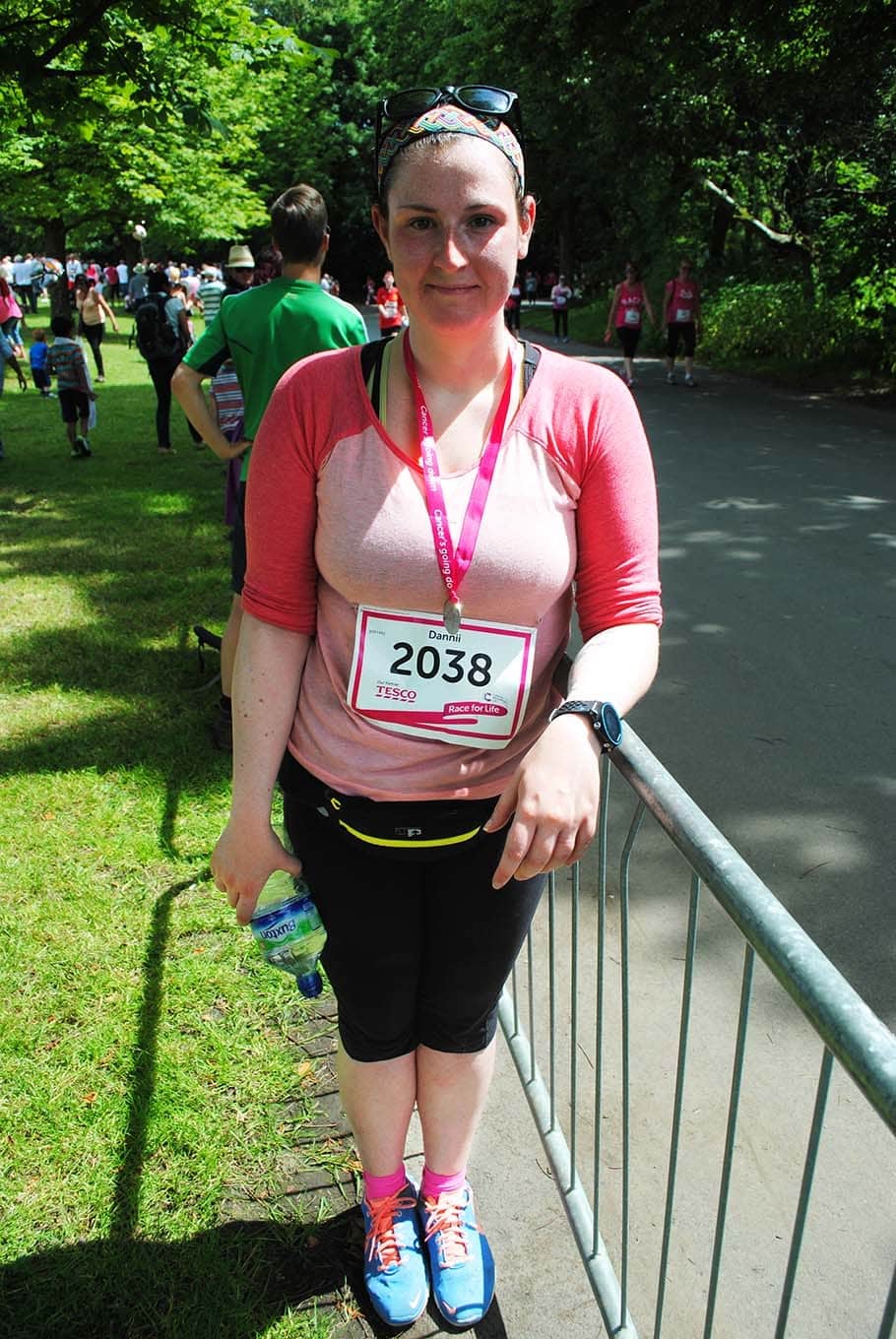 12) Go wild swimming ✓
13) Go on safari (preferably to South Africa).
14) Publish a book ✓
In January 2016, Hungry Healthy Happy the book was published. It was one of the most difficult and most rewarding things I have done. To see your recipes in print is so strange. Thanks to everyone that has bought a copy. If you haven't, it's available in all good book stores and on Amazon.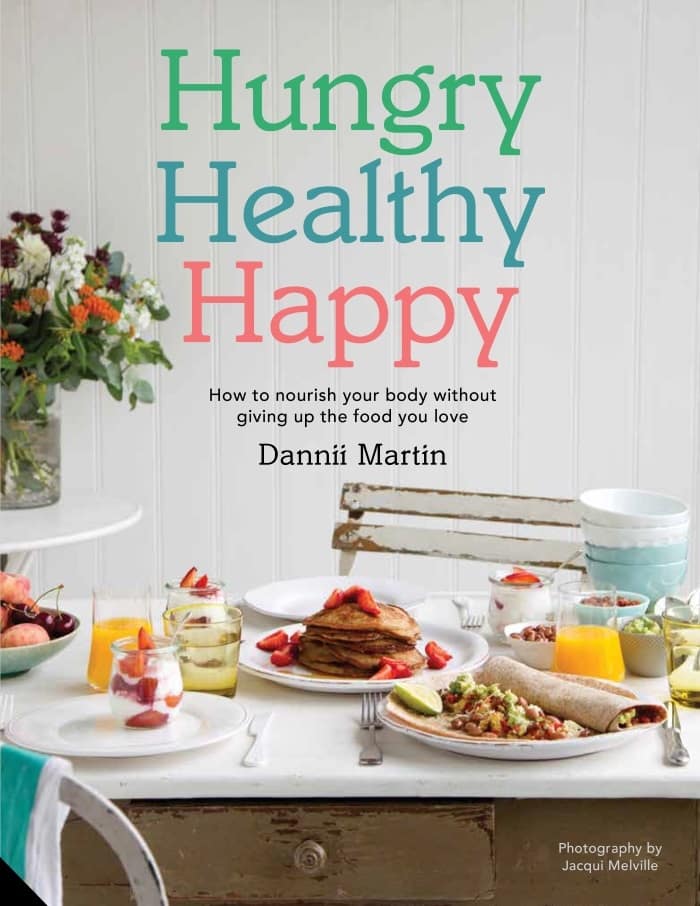 Then, in 2018 my second book was published. It's called The Healthy Slow Cooker and is full of 100 recipes that show the slow cooker is more than just meat stews. Nachos, burritos, chai lattes, lean beef curries, mac and cheese - they can all be done in the slow cooker. Head over to Amazon to order a copy!
15) See all 50 states
So far I have been to 31. It would have been more after my trip a couple of years ago, but I had to cut my trip short due to illness. You can read about my various US trips below, in number 35.
16) Travel across part of Europe by train.
17) Break a habit
18) Read a book in one sitting
19) Visit every continent
This one might take the next 5 years, but 4 down (Europe, North America, Africa and Asia), 3 to go. Antarctica may be tricky though!
20) Go on a skiing holiday with friends
21) Sing at an open mic night
22) Be able to do an unassisted pull-up
23) Have a signature dish ✓
My signature dish is a fridge raid pasta. I have a skill for taking ingredients that are on their way out and making them into a tasty and comforting pasta dish. No waste and a delicious meal. Why not have a look at all the HHH recipes?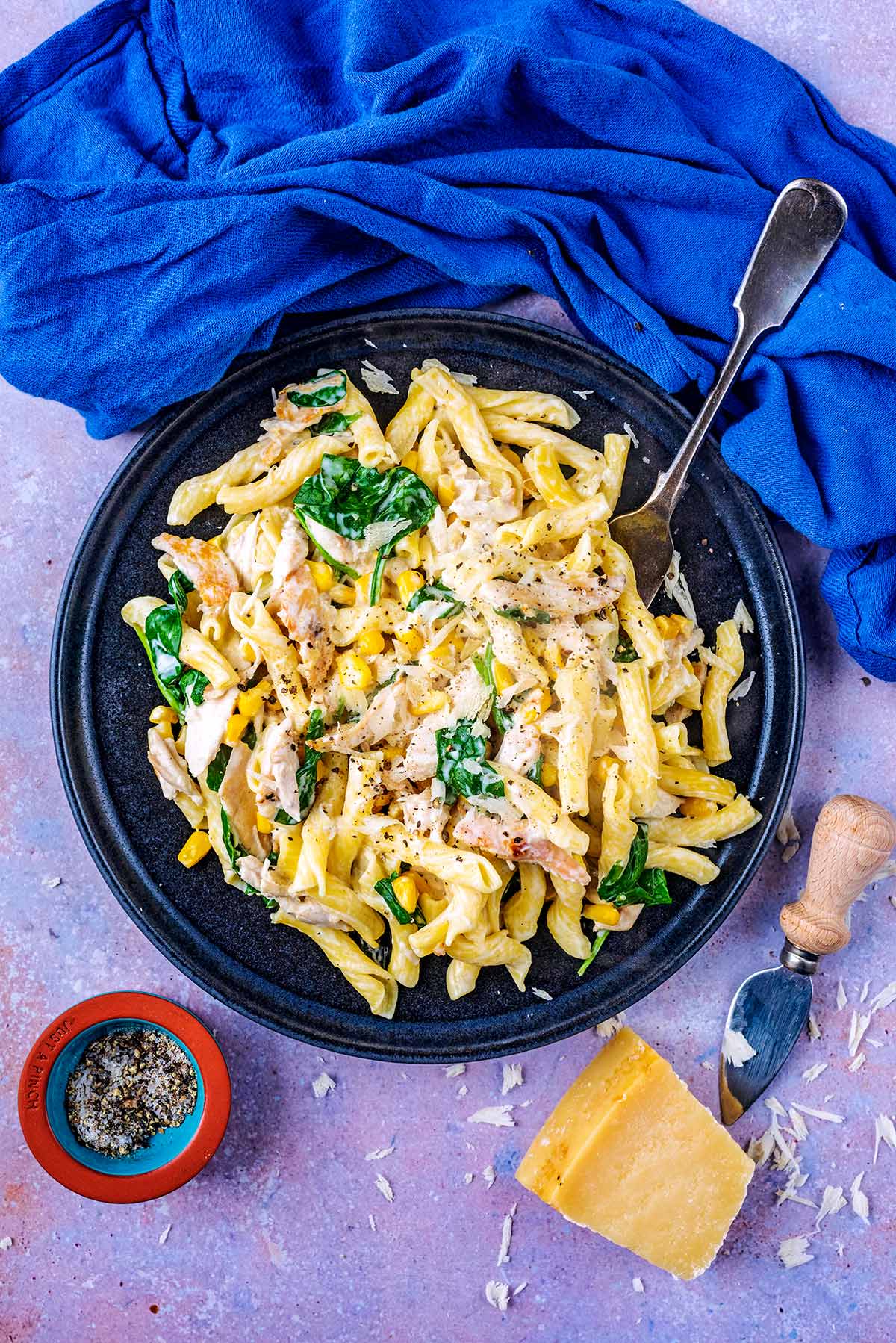 24) Go for high tea ✓
My friend, Claire, took me for high tea on my 30th birthday when she saw that it was on my Bucket List.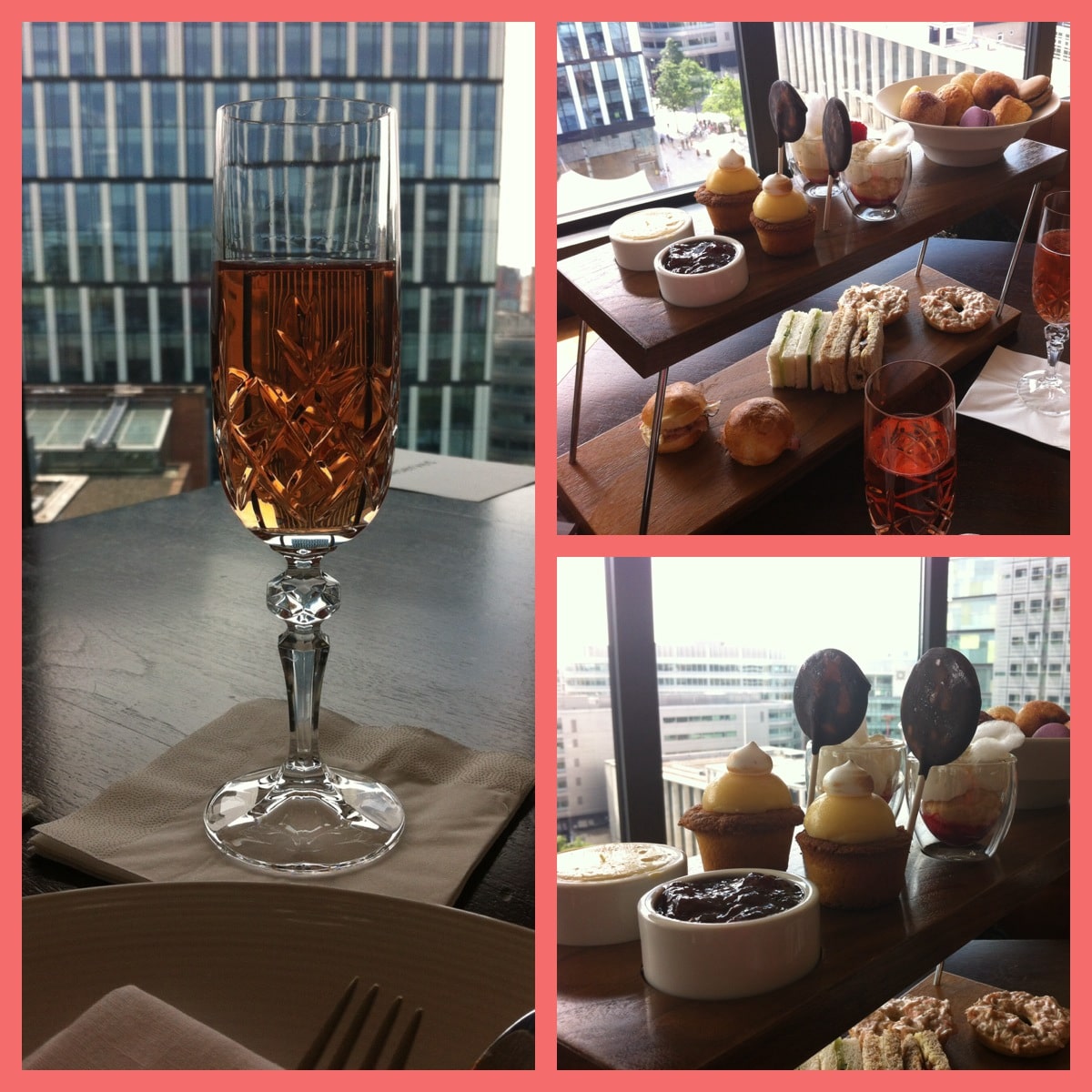 25) Start a retirement fund ✓
We have a savings account now, if that counts.
26) Watch IMDB's top 100 films
I've only watched 49 of them so far, so this might take a while to complete! And, it's changing all the time, which makes it harder!
27) Go on a road trip around Scotland ✓
In 2019 we travelled around the Argyll and Bute area of Scotland. Absolutely beautiful.
28) Be debt free (apart from a mortgage)
29) Do the Three Peaks Challenge
30) Go to a drive-in movie theatre
31) Climb a mountain ✓
In February 2023, I climbed over 3,000ft (over 900 meters) up the Mountain of St John in Kotor, Montenegro.
32) Go on the longest zipwire in the UK
33) Shower in a waterfall
35) Go on road trip across the states ✓
In 2008, I spent 2 weeks travelling with my dad by car through New England, visiting Massachusetts, Connecticut, Rhode Island, New Hampshire, Maine, New York State, Pennsylvania, New Jersey and back into New York (Manhattan).
My dad then flew home and I carried on across the States for another 8 weeks, visiting Maryland, Florida, Illinois, Washington State, Oregon, California, Nevada and Hawaii.
A year later I returned with a friend and travelled by train from New York to California via Illinois, going through Virginia, West Virginia, Kentucky, Ohio, Indiana, Iowa, Missouri, Kansas, Colorado, New Mexico and Arizona.
In 2015 I returned again and visited New York, Tennessee, Mississippi, Louisiana, Texas and Nevada.
37) Island hop round Greece ✓
We did this in 2016 as our "babymoon" and it was one of the best holidays we have ever had. Starting in Athens, we then went to Mykonos, Ios and Santorini. We should have gone to Paros and Antiparos too, but we got stuck in Mykonos due to a transport strike.
38) See the New Wonders of the World
I've seen the Colosseum in Rome, so just the Great Wall of China; Petra in Jordan; Chichen Itza in Mexico; Machu Picchu in Peru; The Taj Mahal in India and Christ The Redeemer in Brazil to go!
39) Sleep in a haunted house
40) Celebrate St Patrick's day in Ireland
41) Fly 1st class
42) Feed an elephant ✓
We did this in Thailand and it was incredible. I am hugely against animal tourism and riding elephants in places like Thailand. You can go to animal recuse centres, where animals are rescued from places where tourists ride them and they are abused. It was so sad, but amazing to see them now so happy.
We got to feed them, wash them and play with them in the water. That's so much better than just sitting on them whilst they are prodded to move.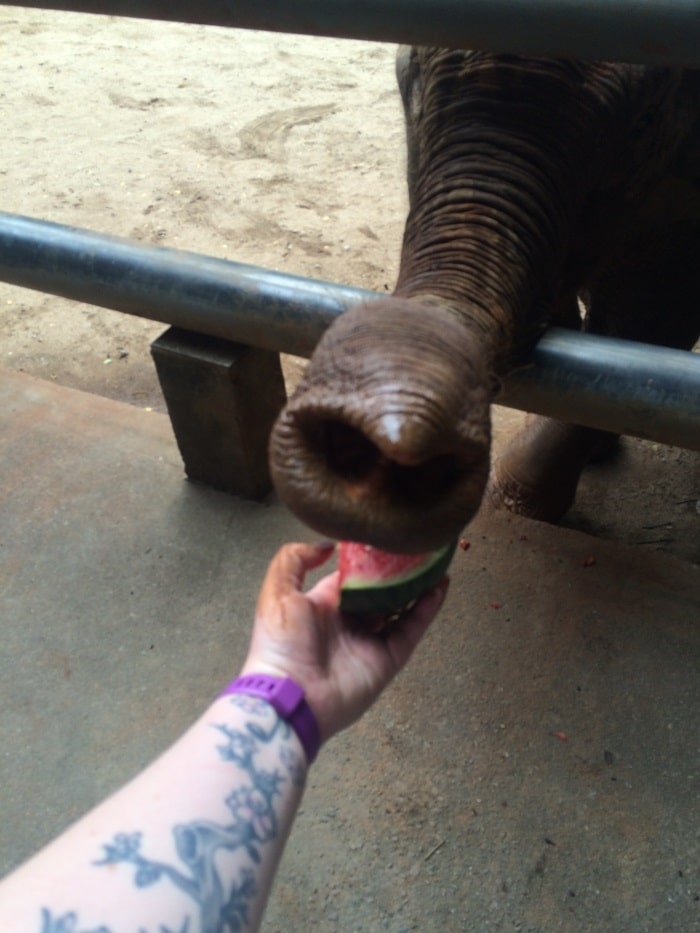 44) Stand-up paddle boarding ✓
I did this in Thailand too. It was my birthday on the island of Koh Samui and we hired a paddle board for the afternoon and I paddled up and down the coast. It was much easier than I thought it was going to be and I didn't fall off once.
45) See the sunset in Santorini ✓
Santorini is famous of its sunsets and they didn't disappoint. The only trouble is, everyone wants to see them and the look out points are packed with hundreds and hundreds of people. Luckily we had our own hot tub on a balcony that looked straight over the sunset. Bliss!
46) Read a life changing book
47) Meet a penguin
48) Take a hot air balloon ride
49) Learn to drive ✓
I passed my driving test on the first attempt in October 2020.
50) Meet an alpaca ✓
I am alpaca obsessed. One day, on our way to visit Dave's mum, he surprised me with a trip to an alpaca farm where we got to feed them. They are such hilarious animals and very slobbery too - hence the expression on my face!
51) Ride a Segway ✓
We did this in Rome and unlike paddle boarding, this was much harder than I thought it would be. My balance is not great and I was all over the place. I nearly drove into a police car on a roundabout.
52) Complete a triathlon
53) See Foo Fighters in concert
54) Go white water rafting ✓
I did this in The Alps and it was terrifying, but in the best possible way. I didn't fall in the water, but I felt like I was going to fly out of the raft many times. Definitely one for strong swimmers.
55) Have a baby ✓
In November 2016, we welcomed our beautiful daughter Avery into the world, and in 2019, our son Ziggy was born.
There is still so many things I want to do, but I love that I will now get to do most of them with our kids, or with them watching - hopefully giving them inspiration for their own lists.
56) Rent an apartment abroad for a month or two.
57) Go on a digital detox ✓
58) Go on a spa day and pamper myself
59) Spend at least 50 nights camping/glamping (in total - not all in one go) ✓
Seven festivals and countless camping trips have made this target quite easy.
60) Go to 10 Festivals
Camp Bestival x5
Download x1
Big Feastival x1
Geronimo Festival x1
Great British Rhythm & Blues Festival x1
61) Explore the North East coast of England
62) Host a themed party. Maybe this could be done for my 40th?
63) Be comfortable spending time by myself. This is a hard one and something I am always working on. Learning to love myself, and enjoy spending time by myself. Sometimes I miss solo travel - going out to dinner by myself with a book.
64) Have a photoshoot - I guess this will come when I feel really comfortable with who I am. I have desperately been needing some work photos for years and it's time to get this done. I would love a nice photoshoot with my kids too.
65) Have a total wardrobe clear out. My style has changed so much over the years, especially since having kids. I am not even sure what my style is anymore, so it's time to sort that out and have a capsule wardrobe.
66) Yoga and mediation every day. By the time I get to 40, I want this to be a part of my daily routine. Because I want to do it, not because I feel like I have to.
67) Invest - I feel like this is a grown up thing to do and have some kind of investments.
69) Attend a Peloton class and do a live workout.
I hope this list has inspired you to create your own bucket list. What is on your bucket list? Maybe some of the same things as me. Let me know and give me some inspiration for things to add to this.
Take a look at my Autumn Bucket List and Summer Bucket List.