One of the first questions people ask me when they ask how I lost 100lbs was did I cut anything out? More specifically, did I cut out carbs. The simple answer is, I didn't cut out any food group - I just watched my portions. Pasta was very much a part of my "diet" (oh how I love pasta). Not only did I watch my portion sizes, but I made some healthier ingredient swaps to make my pasta dishes lighter.
This month I hosted the Pasta Please challenge from Tinned Tomatoes and I set the theme as healthy pasta or dishes that have been lightened up. There were lots of lovely and healthy pasta dishes that were entered and I have shared a round-up of these below. Remember, you don't have to cut anything out (unless you have dietary requirements of course), you just have to get a bit smarter with your cooking and make a few small changes.
Healthy Macaroni and Cheese from Hungry Healthy Happy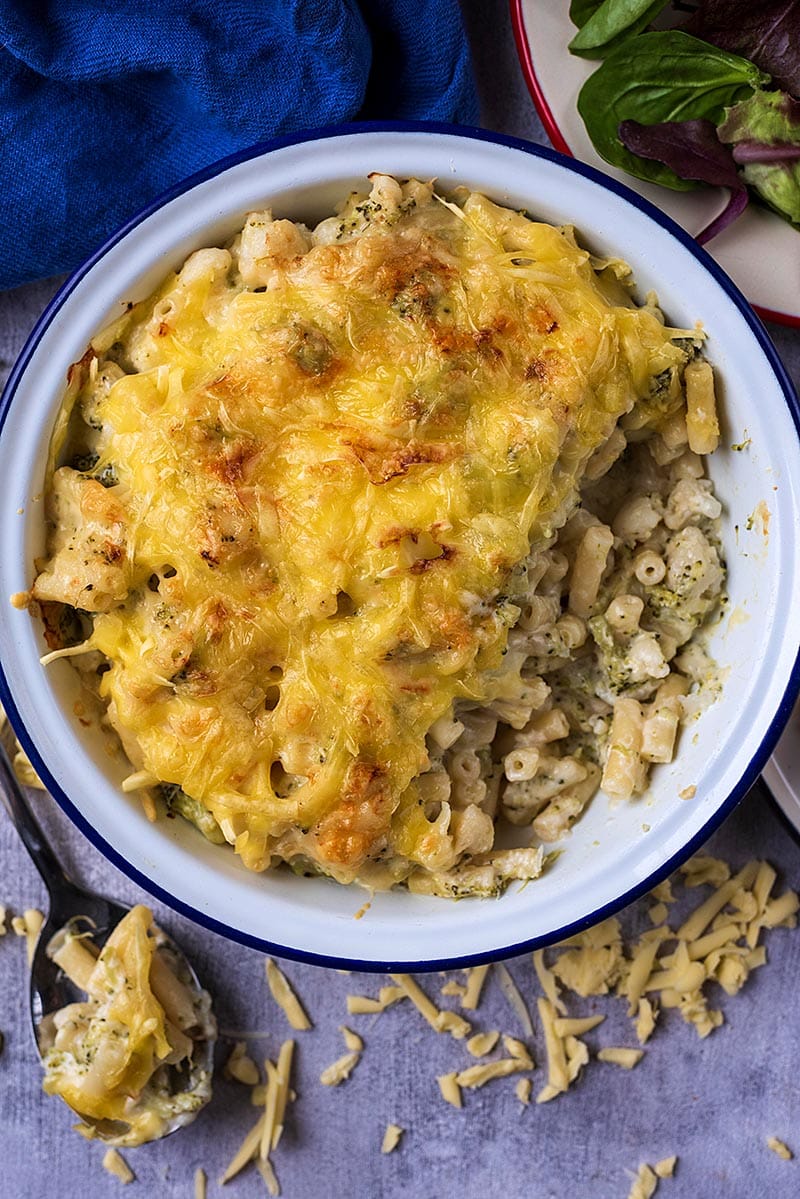 Chilli and Prawn Pasta from It's Not Easy Being Greedy

Spaghetti with Sweet Potatoes from Jacob and Me
Broccoli Pasta from Hungry Healthy Happy
Pasta in Green Chili and Homeade Alfredo Sauce from Drizzling Delicasies
Rocket Pasta from Self Sufficient Cafe
Pasta with Roasted Courgette from Lancashire Food
Weeknight Pasta in a Flash from Tinned Tomatoes
Creamy Avocado Pasta from Hungry Healthy Happy
More pasta recipes
Do you want to be kept up to date on more delicious posts like this? Please subscribe to the blog mailing list (it takes 30 seconds).
Click here to sign up

.
If you've tried this or any other recipe on the blog then let us know how you got on in the comments below, we love hearing from you!
Tag us in your creations on Instagram @hungryhealthyhappy - we love sharing photos when people make our recipes. You can use the hashtag #hungryhealthyhappy too.