If you think you hate Brussels sprouts, please give them one final try. Roasting them totally changes the flavour and even the biggest sprout haters can be converted. Trust me - these are THE BEST sprouts and the parmesan cheese takes them to the next level! These sweet and crispy Roasted Brussels Sprouts make a tasty side dish any time of the year, or a delicious snack.
If you think you hate Brussels sprouts - think again. These are roasted to perfection with crispy, golden and caramelised edges. No dry and boring sprouts here! If you are looking for a new way to enjoy this vegetable, then roasting them is the way to go. This is one of our favourite Brussels sprout recipes.
Although you wouldn't normally look at these little balls of green (and sometimes purple) as being a snack, once roasted they completely change in taste and they make a healthy winter snack or side dish.
Looking for some more green vegetable sides? Why not try our Air Fryer Brussels Sprouts, Garlic Spring Greens or Roasted Tenderstem Broccoli.
Jump to:
Why you will love them
Low in calories - There are just over 118 calories per portion.
A new way to enjoy sprouts - Never have plain boiled sprouts again!
The perfect side dish for a roast dinner - Sprouts are a must on every roast dinner in our opinion, especially at Christmas.
Lots of different flavours you can add - We went with parmesan and garlic, but we have given options below of all the different ways you can flavour these roasted sprouts.
Ingredients needed
Brussels Sprouts - The star of the dish! Make sure you trim the edges and take off the outer layers if they are a bit damaged.
Garlic cloves - Everything is better with garlic, right? Chop it yourself and don't use pre-crushed. It needs to be chopped in to chunks.
Olive Oil - This is what the brussels sprouts are roasted in. You could swap it for vegetable oil if you prefer.
Parmesan - This adds a lovely cheesiness to the sprouts and helps them to crisp up too. You can leave it out if you prefer.
Sea salt and black pepper - Generously season.
A full ingredients list with measurements is in the recipe card below.
How to roast Brussels sprouts - Step by step
One: Preheat your oven to 220°C/425°F/Gas 7. Chop off the ends of the sprouts and remove any loose outer leaves. Cut the larger sprouts in to half or quarters, depending on the size.
Two: Place the sprouts on the baking tray with the oil, garlic, salt and pepper. Gently mix trying not to displace any further leaves.
Three: Put into the oven and cook for 25 minutes.
Four: Remove from the oven and add the grated parmesan and put back in the oven for 10 minutes.
Health benefits of Brussels sprouts
If there is one thing that will cause an argument over a British dining table it will be Brussels sprouts and the argument will be over whether you love them or hate them. They are kind of like Marmite and they divide the nation.
Brussels sprouts are high in vitamin K, which is necessary for blood clotting and bone health. They are a good source of vitamin C, which helps to promote iron absorption and is involved in tissue repair and immune function. They also contain small amounts of potassium, thiamine, vitamin B6, iron, phosphorus and magnesium.
How to choose Brussels Sprouts
They key to delicious tasting Brussels sprouts is choosing the best ones. So, here are some of our top tips for choosing them at the supermarket.
Look for bright green heads that are firm to touch and heavy for their size. The leaves should be tightly packed too.
Avoid Brussels sprouts that have yellowing leaves (this is a sign of old sprouts) or black spots, which could indicate fungus.
Smaller Brussels sprouts are usually sweeter and more tender than larger ones, so choose those if you don't like any bitterness.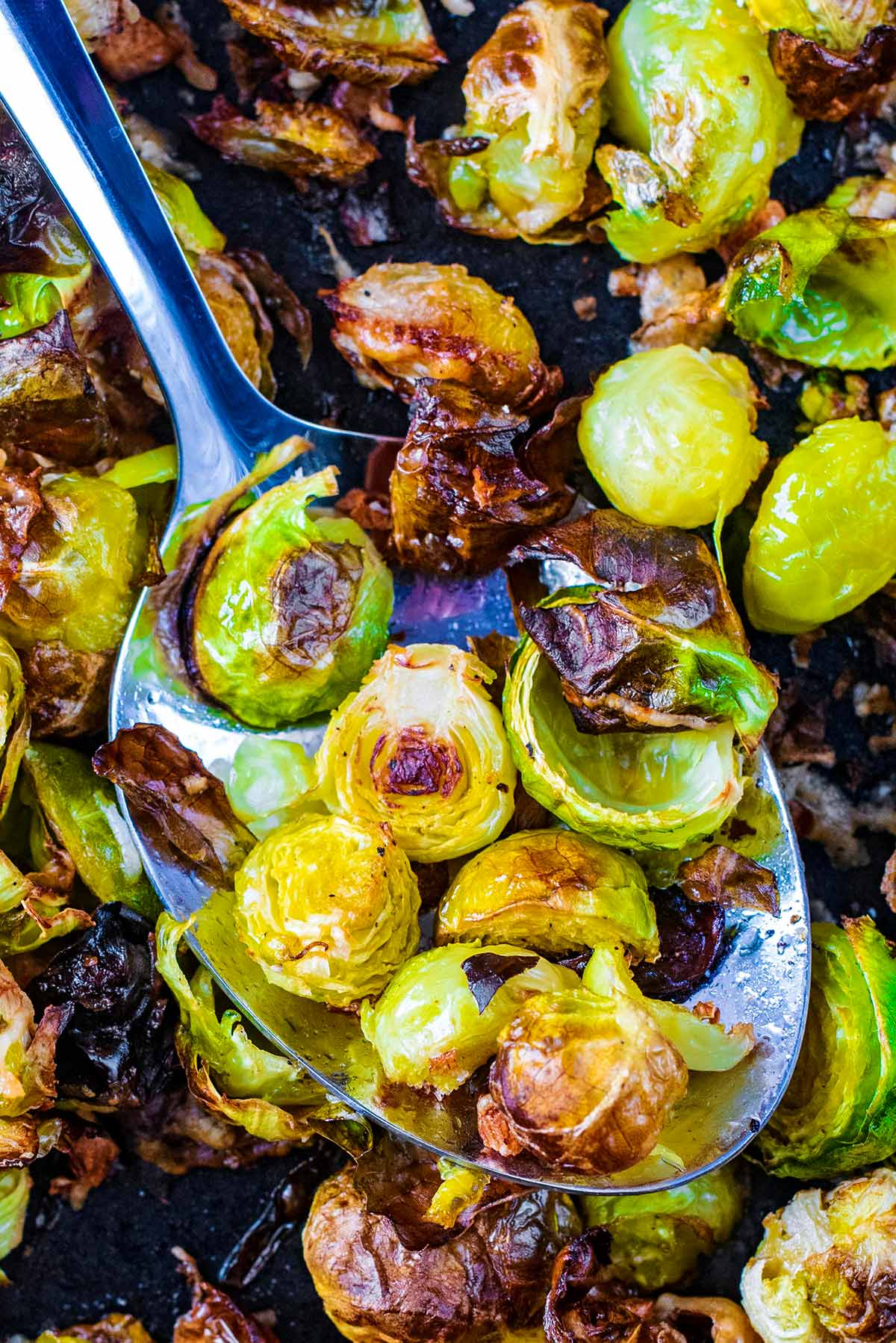 Variations
The great thing about roasting sprouts, if you can make so many different flavours. We went with Parmesan as it makes them nice and crispy, and everything is better with cheese, right? But you can also add any flavour to them to suit your tastes.
Balsamic - When we originally made these it had some balsamic vinegar mixed in at the same time as the olive oil. Once cooked, it gives the roasted brussels sprouts a lovely caramelisation.
Paprika and cayenne is nice if you want a smoky flavour.
What some heat? Drizzle some sriracha just before serving.
Whatever you favourite seasoning blend is, fajita, Cajun or Italian, they will all work in this recipe. Even our French Fry Seasoning would work.
A little lemon juice squeezed over them when they are hot adds lots of freshness.
Herbs - anything like dried oregano, basil or thyme would work well.
Bacon - chop up some bacon and roast it at the same time as the Brussels sprouts.
Pine nuts can be added before serving to add a nice crunch.
Serving suggestions
Sprouts are a must with a roast dinner in our opinion, so they will go with any roast meat like our Slow Cooker Roast Beef or Best Roast Chicken.
We also like them with Slow Cooker Balsamic Chicken, Roasted Harissa Chicken, and Honey and Lime Chicken.
Looking for some other side dishes to go with these roasted brussels spouts? Why not try our Garlic Spring Greens, Easy Hasselback Potatoes, Roasted Tenderstem Broccoli or Crispy Garlic Smashed Potatoes.
Storage
Store: These will keep in the fridge for 3-4 days, but your fridge might start to smell after a day or so. We tend to only roast what we know we are going to eat straight away.
Freeze: We wouldn't recommend freezing these.
Reheat: To reheat them, put a little oil in a pan and then heat them through. There are so many different ways you can use up leftovers. We put them in a food processor to shred them up and then they go on pizzas, salads, tacos and even stirred in to pasta sauces. Sprout mac and cheese is really good too or putting them on top of a risotto.
FAQs
How do you cut Brussels sprouts?
Cut the root end off the sprouts and peel off any brown leaves. Then halve or quarter the sprouts, depending on how big they are.
How to get really crispy roasted brussels sprouts?
The key to getting them really crispy, is to make sure that the pan isn't over crowded. You may need to cook them in batches if you have too many for the size pan you have. Make sure there is space between them all and there is only a single layer.
For some real crispiness, cut the sprouts in half, and then the insides will get crispy too. You can save time by not cutting them and roasting them whole, but they won't get as crispy.
How long do you roast them for?
They will take around 30 minutes to roast, depending on the size of your sprouts. You want to cook them until the get nice and crispy and they have softened in the middle. We still like ours with a little bit of bite to them though.
Where do Brussels sprouts come from?
Brussels sprouts originate from the city of Brussels in Belgium, which is where they get their name from. They can be traced back to the 13th century in the Brussels area, but the French coined the name in the 18th century.
Are brussels sprouts tiny cabbages?
Although they come from the same family, they are not just small cabbages. With cabbages, we eat the head that grows out of the ground. However, with Brussels sprouts, the buds that grow along the length of a thick, fibrous stalk.
Do Brussels sprouts give you gas?
Brussels sprouts can give you excess gas, like other vegetables such as asparagus, broccoli, broccoli, cabbage and cauliflower.
Why are my roasted Brussels sprouts mushy?
This comes from cooking them for too long. You don't want to cook them for any longer than 45 minutes, because the outside will be burnt and the insides mushy and they won't have the best flavour.
Are roasted Brussels sprouts vegan?
These are not vegan because of the parmesan (they are not vegetarian either). However you can leave it out or use a vegan/vegetarian alternative.
More side dish recipes
If you've tried this Brussels sprouts recipe, let us know how you got on in the comments below, we love hearing from you!
Tag us in your creations on Instagram @hungryhealthyhappy - Use the hashtag #hungryhealthyhappy too.
Recipe
Roasted Brussels Sprouts
These sweet and crispy Roasted Brussels Sprouts make a tasty side dish any time of the year, or a delicious snack.

Gluten Free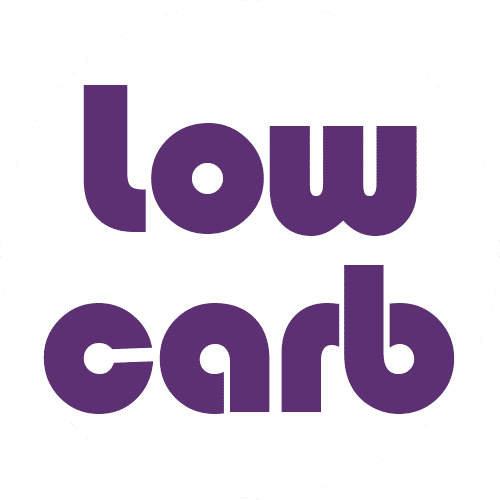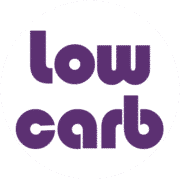 Low Carb
Pin
Print
Save recipe
Recipe saved!
Ingredients
500

g

(

1

lb

)

Brussels sprouts

1

tablespoon

Olive oil

3

Garlic clove

-

chopped

30

g

(

0.33

cups

)

Parmesan

-

finely grated

Sea salt and black pepper
Instructions
Preheat your oven to 220°C/425°F/Gas 7. Chop off the ends of

500 g Brussels sprouts

and remove any loose outer leaves. Cut the larger sprouts in to half or quarters, depending on the size.

Place the sprouts on the baking tray with

1 tablespoon Olive oil

,

3 Garlic clove

and

Sea salt and black pepper

. Gently mix trying not to displace any further leaves.

Put into the oven and cook for 25 minutes.

Remove from the oven and add

30 g Parmesan

and put back in the oven for 10 minutes.
Notes
If Parmesan isn't your thing, then you could roast them in olive oil, paprika and chilli.
Make sure the garlic is cut in the chunks (see the process photos). If you crush it, it will burn. Whereas the chunks get sweet and tender.
Add some herbs with some chopped up thyme or rosemary.
Make these roasted sprouts a little more indulgent by adding some chopped bacon just before roasting.
Make sure that the Brussels sprouts have lots of space in the pan when roasting. This will help them to get really crispy.
Nutritional Information
Serving:
1
portion
|
Calories:
118
kcal
|
Carbohydrates:
12
g
|
Protein:
7
g
|
Fat:
6
g
|
Saturated Fat:
2
g
|
Polyunsaturated Fat:
1
g
|
Monounsaturated Fat:
3
g
|
Cholesterol:
5
mg
|
Sodium:
152
mg
|
Potassium:
502
mg
|
Fiber:
5
g
|
Sugar:
3
g
|
Vitamin A:
1001
IU
|
Vitamin C:
107
mg
|
Calcium:
145
mg
|
Iron:
2
mg
Disclaimer
The nutritional information provided is approximate and is calculated using online tools. Information can vary depending on various factors, but we have endeavoured to be as accurate as possible.