Tender, melt in your mouth slices of beef with a crispy crust in a rich and flavour packed gravy. Yes, this crispy roast beef is really cooked in the slow cooker. This is the perfect, fuss-free way to cook a beef joint and a great way to feed a hungry crowd. This Slow Cooker Roast Beef is going to become your go-to for an easy Sunday Roast.
Very little effort goes in to preparing this Slow Cooker Roast Beef, and it is definitely worth the wait for the cooking time. You get perfectly cooked melt in your mouth beef every time, but it is SO easy to make. It is literally fool-proof. Leftovers are delicious in a sandwich too, so make more than you think you will need.
Simply prepare the beef (it makes all the difference) and pop it in the slow cooker for a few hours. We usually do this before we go out for our long Sunday walk, and come back to our meat ready to carve. Follow all our tips to find out how to cook the perfect roast beef in the slow cooker.
Jump to:
Ingredients needed
Beef joint - Don't think that you need to use anything expensive, as when you cook meat low and slow in a slow cooker it makes it really tender, even if it is a cheap joint. We recommend topside or brisket.
Shallots - This helps to add loads of flavour to the gravy. We used shallots as they add a little sweetness, however, you could swap it for a small white onion and chop it up fairly small.
Garlic - This also adds lots of flavour. We always like to use fresh and crush our own, however you could use frozen or a jar of lazy chopped garlic.
Beef stock - We used a stock pot and added some water to it. Try to use a really good quality stock pot, as it will really make a difference to the flavour of the gravy.
Thyme - Beef and thyme is a delicious combination. You could swap it for fresh rosemary instead. Make sure it is fresh and not dried, as you just won't get the same flavour.
Flour - This is what will thicken the gravy.
A full ingredients list with measurements is in the recipe card below.
Step by step
One: Coat the beef joint in the flour so that it is all covered. Heat the oil in a pan over medium heat and brown the joint on all sides.
Two: Put in the beef in the slow cooker with the shallots, thyme and stock.
Three: Cook on low for 7 hours or high or 4 hours.
Four: To make the gravy, sieve the juices in to a saucepan and then put on a gentle heat. Add a little cornflour (make a slurry first by removing a little liquid, mix in the cornflour to make a paste, and mix it back into the gravy) at a time, whisking, until it thickens.
Why you will love it
The perfect easy roast dinner - Don't be put off making a slow cooker beef joint, as this recipe is fool proof. Obviously it isn't roasted, but a slow cooker version of roast beef, which is better in our opinion.
Very little prep involved - You just need to coat the beef in flour and seasoning and then brown it before putting it in the slow cooker. We don't recommend skipping this step.
It makes the BEST gravy at the same time - The stock that the beef cooks in becomes an amazing gravy.
Leftovers make a delicious sandwich filling - This recipe makes 10 servings, so there are lots of leftovers for us usually.
Don't just take our word for it though. Look at some of these amazing reviews for one of our most popular recipes!
What cut of beef to use for Slow Cooker Roast Beef
The great thing about this recipe is how adaptable it is, so you can use pretty much any joint of beef you like. We used a topside beef joint as it cooks well in a slow cooker and it's also a really good value joint of meat. However you could use brisket (although this will fall apart more) or even a cheap roasting joint.
Because it is cooked low and slow, it is really forgiving and you will end up with really tender slices of beef no matter what cut you use. We like to trim the visible fat off the beef joint just to make it as lean as possible.
The only thing that really matters is making sure that the joint is the right size for your slow cooker. If it is too big, you might struggle to fit it in your slow cooker.
If you are in the US, then you will be looking for "top round" beef.
What to serve with slow cooker roast beef
This epic slow cooker beef joint is a must when it comes to a Sunday roast dinner. But, what is a Sunday roast without all the sides? And do we have some side dishes for you! Take a look of some of these that go perfectly with our slow cooker roast beef.
Firstly, you need to start off with a vegetable based side dish. We love serving this with our Easy Roast Potatoes, Instant Pot Mashed Potatoes, The BEST Creamy Mashed Potatoes or Vegetable Mash.
Roast dinners can be quite heavy, so we like to serve them with lots of colourful vegetables on the side. Why not try our Balsamic and Garlic Roasted Cauliflower, Easy Cauliflower Cheese, Slow Cooker Red Cabbage, Roasted Swede, Buttered Leeks, Mustard and Honey Roasted Parsnips, Balsamic Roasted Brussel Sprouts or Garlic and Parsley Roasted Carrots.
If we are going all our, or maybe it is a special roast dinner like on Christmas Day, then we like to make our Sage and Onion Stuffing and our easy Air Fryer Pigs in Blankets to go with it. Then smother it in our amazing Onion Gravy!
Storage
Store: You can store sliced roast beef in an air tight container in the fridge for up to 3 days.
Freeze: Portion out your beef slices and then wrap the portions in foil or cling film and then put them in freezer bags. They can be kept for up to 3 months for maximum freshness.
Defrost: You can defrost it in the fridge overnight.
Reheat: You can reheat it in the oven. Make sure you reheat it on a low temperature (we do it at 170°C/340°F) to stop it from drying out. For maximum juiciness, you can reheat it in some gravy in the oven.
What to do with leftovers
You are going to want to make more than you think you need, as the leftovers are amazing in a sandwich. We like the beef, with a little of the gravy, in between 2 slices of sourdough, with some horseradish, rocket lettuce and sun-dried tomatoes. It also goes well shredded in a pasta bake. Try our Leftover Roast Beef Sandwich recipe.
You could also use leftovers to make our Shredded Beef Tacos or Beef Burrito Bowl.
FAQs
Is Slow Cooker Roast Beef healthy?
Whilst beef is not the leanest meat, it has lots of nutritional benefits including being a great source of protein and iron. We also trim off any visible fat so that it is as lean as possible.
Do you have to sear the meat first?
You don't have to, but we really recommend it as it adds such a depth of flavour. Depending on the size of your beef, it will only take about 10 minutes to do all side. Basically, you want to trigger the Maillard reaction. It is a chemical reaction between amino acids and reducing sugars that gives browned food its distinctive flavour. You don't have to though, and you can just throw everything in to the slow cooker and leave it if you are really short on time.
What slow cooker to use?
There really is no rule here, just make sure that the beef joint you are using can fit in your slow cooker. We use a Crock Pot DuraCeramic Slow Cooker and we love it. What I love most about it is that you can put the bowl insert on the hob too. So, we thicken the gravy on the hob, in the slow cooker bowl. You can also sear the meat in it first. I also love that it has a clear lid, as I am so impatient that I want to keep looking and seeing what it is doing. If you don't have a clear lid, then lifting it to see will release lots of the heat and add to the cooking time.
How can I tell if the beef is cooked?
As long as your slow cooker is working properly, you shouldn't have any problems with this beef being cooked. It cooks until it falls apart, so it's not one for people that like rare beef. But it is SO tender.
The best way to ensure that meat is fully cooked is to use a meat thermometer. Push it into the meat as close as possible to the centre (avoiding any bones) and leave it for 20 seconds before taking the reading. For rare beef it should read 50°C, medium 60°C and well done 70°C.
Can you prepare it in advance?
Yes, you can do some of the prep in advance. You can sear the meat and add it to the slow cooker with the rest of the ingredients and then allow it to cool fully and then put it in the fridge (in your slow cooker pot) for up to 24 hours. You can then put it on the next day, but it might take longer to cook as it will be cold straight from the fridge.
Do I have to let the beef rest?
Yes, for best results you should let it rest. To do this, cover with foil and rest the beef for about thirty minutes. This is a great time to make your gravy.
How can I make gravy?
The best gravy is made with the juices from the meat and that is exactly what you get with this recipe. Add to that the beef stock, fresh thyme, shallots and garlic and you have the most incredible base for a gravy.
Strain all of the liquid from the slow cooker and put it in to a saucepan. Stir in a cornflour slurry (1 tablespoon cornflour mixed with a little of the liquid) and cook on low for 12-15 minutes until thickened.
How many people does this serve?
Our recipe serves 10 people. As a general rule, you want to have 200g/7oz of beef per person, so choose your joint of beef according to how many people you are serving.
How long do you cook roast beef for in the slow cooker?
A beef joint will take 7 hours on low or 4 hours on high in the slow cooker. Use a meat thermometer to make sure that it is fully cooked.
More slow cooker recipes
If you've tried this slow cooked roast beef recipe, let us know how you got on in the comments below.
Tag us in your creations on Instagram @hungryhealthyhappy - Use the hashtag #hungryhealthyhappy too.
Recipe
Slow Cooker Roast Beef
This Slow Cooker Roast Beef is going to become your go-to for an easy Sunday Roast. Tender, melt in your mouth slices of beef with a crispy crust in a rich and flavour packed gravy.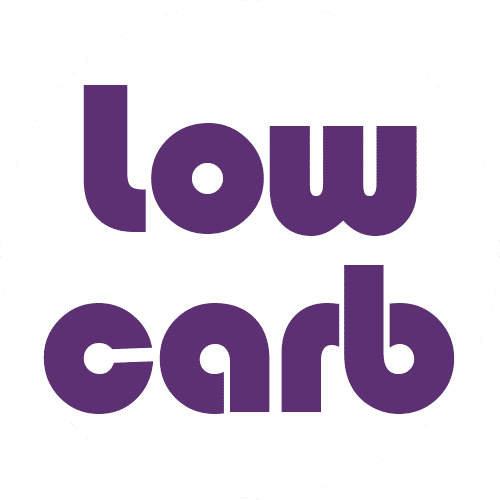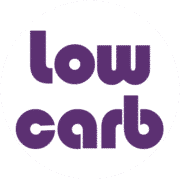 Low Carb
Pin
Print
Save recipe
Recipe saved!
Ingredients
1.5

kg

(

3.33

lb

)

Beef joint

1

Pinch

Sea salt and black pepper

4

tablespoon

Plain flour

1

teaspoon

Olive oil

2

Shallots

-

diced

2

Garlic clove

-

crushed

500

ml

(

2

cups

)

Beef stock

10

g

(

0.25

cups

)

Fresh thyme
Instructions
Coat

1.5 kg Beef joint

in

4 tablespoon Plain flour

so that it is all covered. Heat

1 teaspoon Olive oil

in a pan over medium heat and brown the joint on all sides.

Put in the beef in the slow cooker with

2 Shallots

,

2 Garlic clove

,

10 g Fresh thyme

,

500 ml Beef stock

and

1 Pinch Sea salt and black pepper

.

Cook on low for 7 hours or high or 4 hours.
Notes
Pat the beef dry before you season it and add the flour. The dryer it is, the more is will brown.
If you want to add even more flavour to the gravy, then once you have taken the seared beef out of the pan, you can de-glaze it with either some stock of a glug of red wine. Once added to the pan, use a wooden spoon to scrape it and then pour it in to the slow cooker.
You can add even more flavour to the gravy by cooking some chopped carrots and celery at the bottom of the slow cooker.
Always slice the beef against the grain.
You can swap the fresh thyme for rosemary instead.
If your beef is still a bit tough after it is sliced, then you can put the slices back in the slow cooker in the gravy and cook for a further hour.
How long you cook the beef for depends on how you like it good. The best way to check it is cooked to your liking is to use a meat thermometer. As a general rule, it should be 50°C for rare, 60°C for medium and 70°C for well done. It will carry on cooking as it rests though.
If you have any gravy leftover, you can wait for it to cool and then pour it in to freezer bags and freeze flat.
Nutritional Information
Serving:
1
portion
|
Calories:
395
kcal
|
Carbohydrates:
4
g
|
Protein:
29
g
|
Fat:
30
g
|
Saturated Fat:
14
g
|
Cholesterol:
105
mg
|
Sodium:
177
mg
|
Potassium:
571
mg
|
Fiber:
1
g
|
Sugar:
1
g
|
Vitamin A:
48
IU
|
Vitamin C:
2
mg
|
Calcium:
21
mg
|
Iron:
4
mg
Disclaimer
The nutritional information provided is approximate and is calculated using online tools. Information can vary depending on various factors, but we have endeavoured to be as accurate as possible.