If you are looking for some refreshing summer drink inspiration for your next BBQ or garden party, then we have got you covered. Here is a list of some of our favourite, tried and tested, 30 Non-Alcoholic Summer Drinks You Have To Try.
Whilst you could easily slip some rum or prosecco in to many of these drinks, it's nice to put out a jug of alcohol free drink for those that are driving, or just don't want alcohol. We have chosen these 30 because they are super refreshing, easy to put together and they will keep you hydrated all summer long.
Do you want to be kept up to date on more posts like this? Please subscribe to the blog mailing list (it takes 30 seconds). You will get sent the new recipes straight to your inbox. Your email address won't be passed on to anyone and you will never be spammed.
Click here to sign up.
Part of my getting back on track with healthy eating and exercise is cutting back on alcohol and I know so many of these are going to help me do just that. I love plain water, but it even gets a bit boring for me sometimes. Stay hydrated in a tastier way this summer.


Ginger & Lemongrass Iced Tea

by Recipes From A Pantry

Ginger Peach Slushie

by The Sunday Glutton

Grape Soda

by Nourish Nutrition





Mango Kiwi Limeade

by Call Me Betty



Mint Smoothie

by Splash Of Flavours


Banana Milk

by Hungry Healthy Happy


Pomegranate Blackberry Lemonade

by Luci's Morsels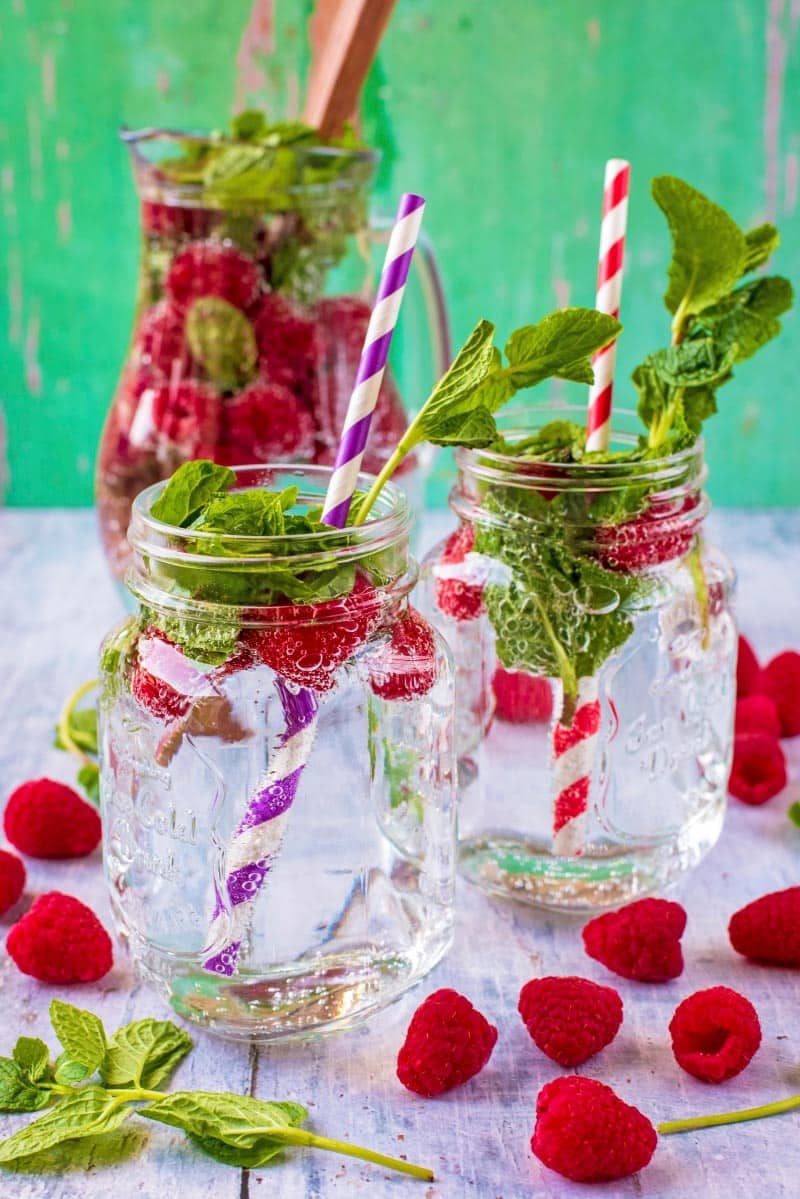 Let's stay in touch!
You can find me on Facebook at Hungry Healthy Happy, on Instagram at @hungryhealthyhappy, on Twitter at @HHH_Dannii or on Pinterest at hhhdannii. Also you can subscribe via email.