Chicken is a great source of lean protein and really easy to cook. If you find yourself with leftover chicken after cooking a whole chicken, then here are some ideas of how to use it up. I thought this was a nice post to put up at this time of year when most people are trying to save some money. Not wasting any food is a really easy way to save some money.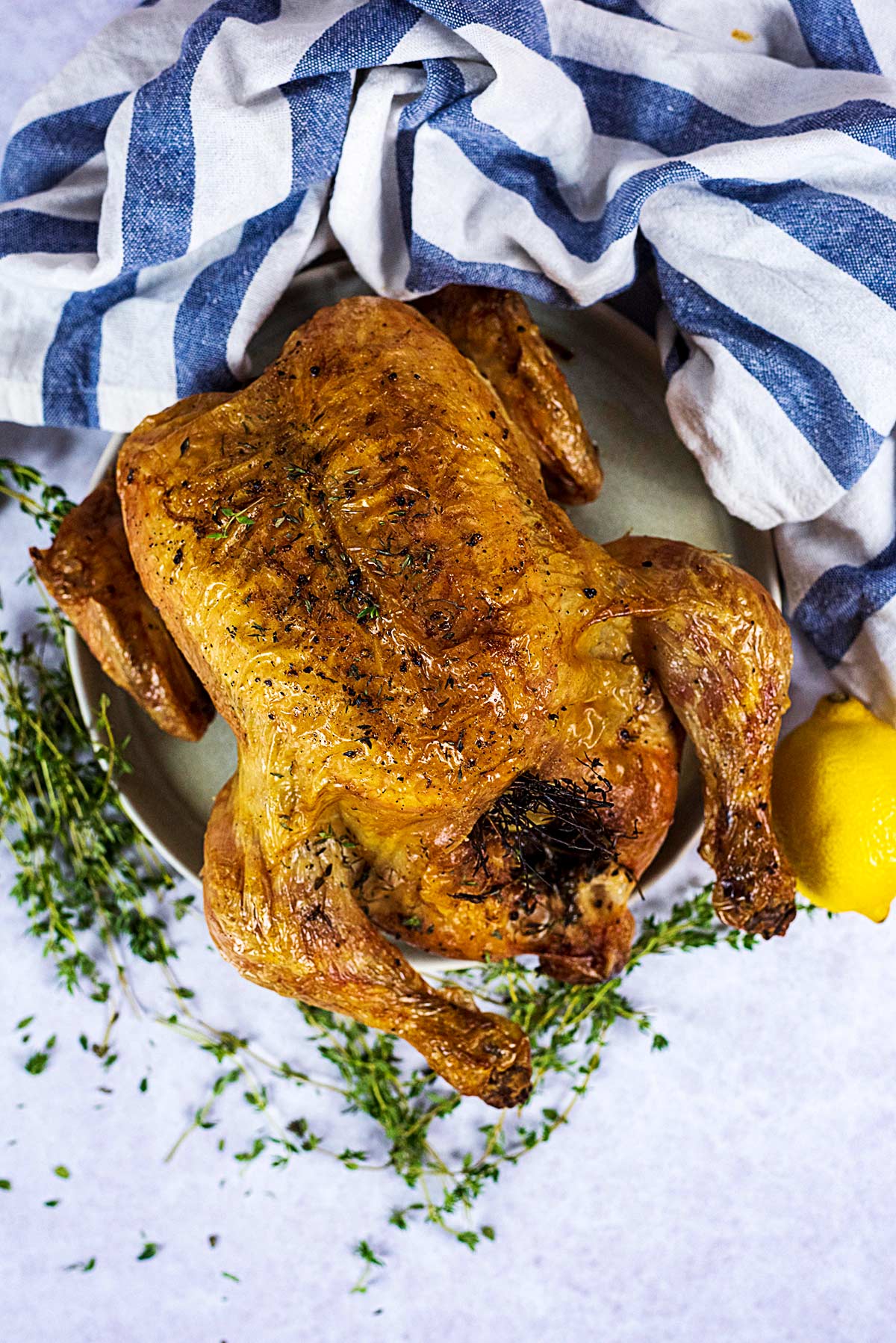 If you have been following me for a while, you will know that I am all about planning and preparation and saving as much money whilst still being healthy. All of those things are possible, and you don't have to spend a lot of time doing them. My weekly food preparation changes every week depending on what is on offer, but one thing that I always make is that I roast a whole chicken and cut it all up to keep in the fridge and use in meals throughout the week.
In the beginning when I first started doing food prep, inspiration for what I used the chicken for ran dry pretty soon after the standard sandwiches and salads, but as time has gone on, I have gotten a little more creative with what I use it for and I thought I would share those things in a post. Feel free to leave your own ideas in the comments too.
Jump to:
Chicken Salad
This can be such a versatile dish, as you can throw in any salad ingredients you have and use any grain you like (brown rice, quinoa and couscous are all good) to make it even more budget friendly. You can keep the dressing simple with just olive oil and vinegar or get a bit more creative and make up a basil, balsamic and mustard dressing. If you want to make the chicken creamy, swap out the mayo for Greek yogurt to save some calories and fat.
Chicken Pasta Salad
Not only a good way to use up leftover chicken, but Chicken Pasta Salad is a good way to use up leftover vegetables. This makes a good lunch to take to work if you don't have the facilities to heat anything up. Maybe one for the warmer months!
Chicken Sandwich
Look beyond a plain chicken and mayo sandwich and make something that is going to bring those leftovers to life. I love this Pesto Chicken and Roasted Vegetable Sandwich that is equally suitable for lunch by yourself or if you have guests over.
Pesto Chicken Sandwich
This easy Pesto Chicken Sandwich will be a lunchtime favourite. Ciabatta topped with lettuce, creamy pesto sauce, mozzarella and grilled chicken breast.
Check out this Pesto Chicken Sandwich recipe
Mexican
I don't think that there is a week that goes by when we don't use our leftover chicken for some kind of Mexican dish. One of the simplest Mexican dishes to make is a Chicken Burrito Bowl as you pretty much just throw everything in and there are no rules - just use what you like.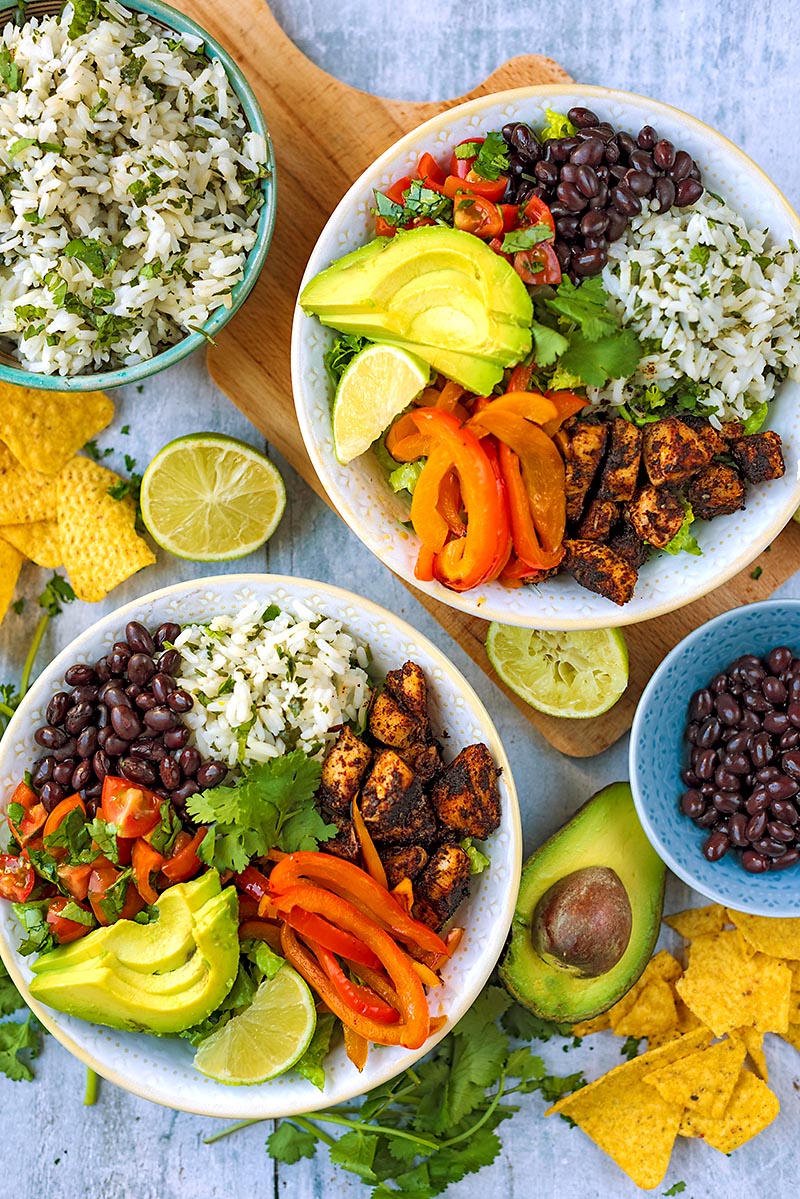 Soup
Chicken Noodle Soup is a must if you are feeling unwell, but don't just save it for when you are sick, it is a very quick and budget friendly meal that uses up both leftover chicken and vegetables. Want to save even more money? Make sure you use the chicken carcass to make your own homemade stock - it is cheaper and will have less things added to it.
Lettuce Wraps
Lettuce Wraps are of my favourite things to eat at the moment. Healthy, quick and you can put anything in them. I have even been putting leftover turkey chilli in them, although that can create a bit of a messy lunch. If I am making chicken lettuce wraps, then I will take a lettuce leaf (iceberg or romaine) and fill it with chicken mixed with Greek yoghurt, chipotle sauce, chopped peppers, tomatoes and cucumber. It is more filling than you think it would be. If you are not a fan of Greek yogurt, use mashed up avocado instead.
Pizza
A healthy eating website just mentioned pizza?? *gasp*. If you are new to the blog, then my definition of healthy is being balanced and you can bet that includes some pizza once in a while. If I am going to eat pizza, I always try to make it myself, but mainly because it does taste better if it is homemade. This BBQ Chicken Pizza is my favourite.
Stuffed Baked Potato
Meals don't come much cheaper than a stuffed baked potato. Add in some leftover chicken, whatever vegetables you have on hand (broccoli goes well) and a mixture of whatever cheese you have in your fridge.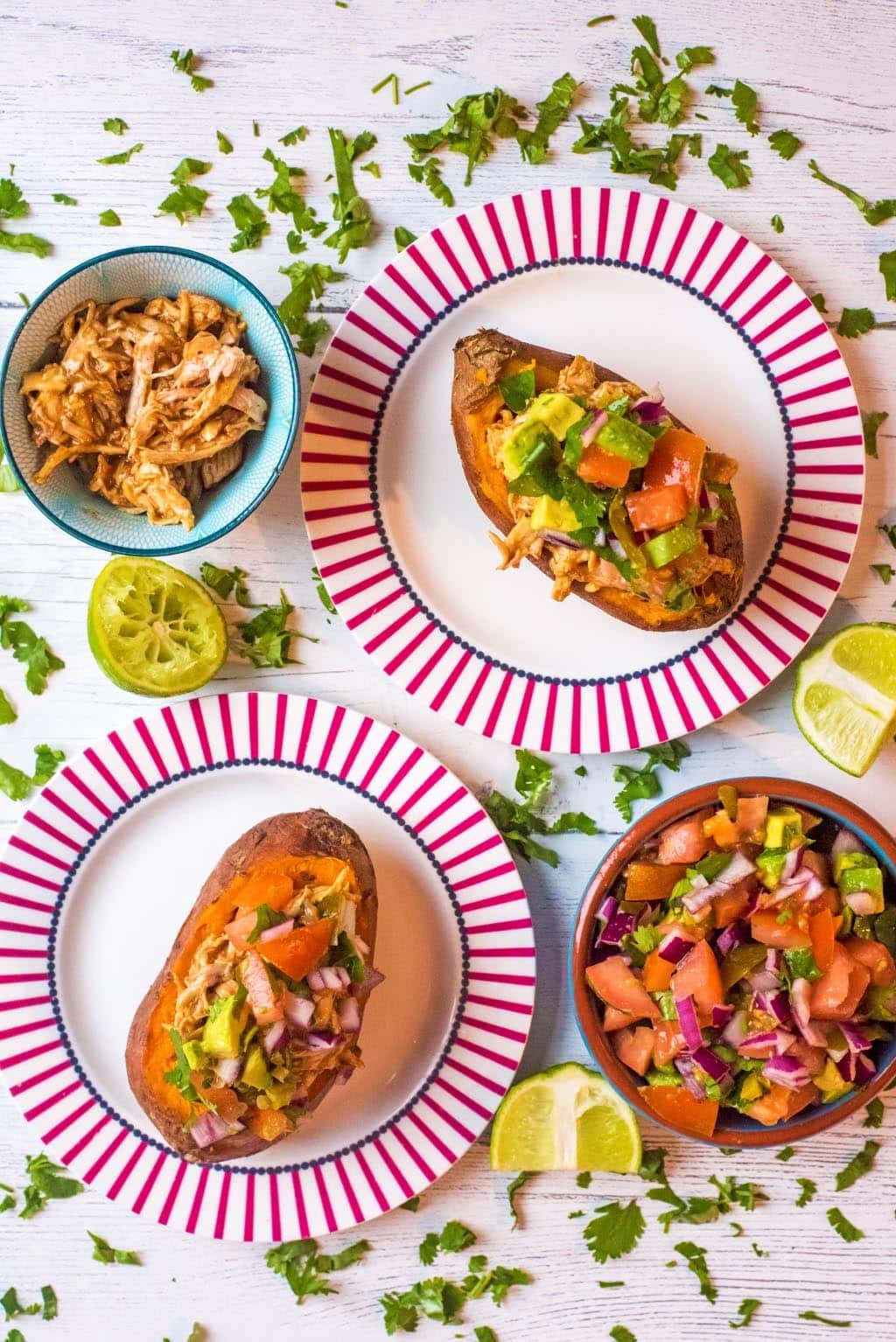 Curry
Want to add some spice your your life? Then make yourself a homemade curry. Curry can as spicy or as mild as you like, so don't be put off if you don't like spicy food, as curry is all about flavour. This Leftover Turkey Curry is a simple way to ease yourself in to curry cooking if you have not made one before (and easy to use chicken instead of turkey).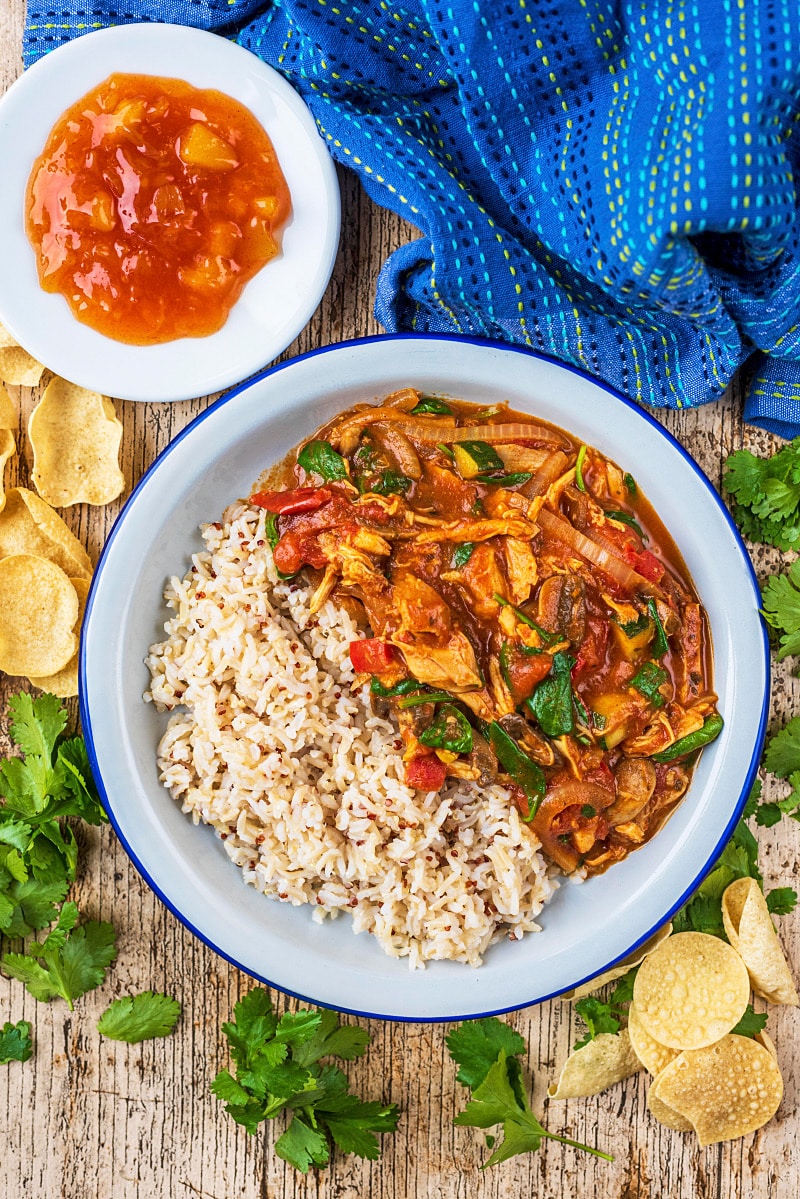 Lasagna
You might think that lasagna has to be made with ground meat like beef or turkey, but it works just as well with shredded chicken too. If you are trying to cut back on carbs, then try our Low Carb Lasagna.
Low Carb Lasagna
All the delicious lasagna flavour but lower in carbs. This Low Carb Lasagna is a lighter dish, packed with veggies and it's under 300 calories per portion.
Check out this Low Carb Lasagna recipe
If you still have lots of leftover chicken at the end of the week and you won't be able to eat it all, then shred it up and freeze it for later. The less you waste, the more you save!
More chicken recipes
If you've tried any of these, or any other recipe on the blog, then let us know how you got on in the comments below, we love hearing from you!
Tag us in your creations on Instagram @hungryhealthyhappy - we love sharing photos when people make our recipes. You can use the hashtag #hungryhealthyhappy too.