Chunks of courgette, aubergine, onion and tomato roasted to perfection in a balsamic and garlic dressing and stirred in to pasta. Easy comfort food with a healthy twist. If you are trying to get more vegetables in to your diet, then this Roasted Ratatouille Pasta is the recipe for you.
This ratatouille pasta is a light and fresh pasta dish that is perfect for summer. Easy to adapt with your favourite vegetables, or whatever needs using up, it's filling and comforting without being too heavy. A vibrant dish that it perfect for serving up to guests and it would be a great BBQ side dish too.
Jump to:
Why you will love it
A light and fresh pasta dish
A delicious way to eat more vegetables
A good way to reduce food waste
Easy to adapt
Ingredients needed
Pasta - Really, anything goes here when it comes to the pasta. We used rigatoni, but penne, fusilli, or even spaghetti work. It is a chunky sauce, so it won't really cling to the pasta.
Courgette - Look for a vibrant and rich colour courgette. Don't choose one that is too big, as they tend to be watery and flavourless.
Aubergine - Look for aubergines with smooth, shiny skin that are uniform in colour and heavy for their size.
Bell peppers - We used red and yellow, for a nice pop of bright colour. However, green and orange will work too.
Onion - We used red onion in this recipe, however brown onion or even shallots will work.
Tomatoes - This recipe will be best when using in season tomatoes. Fresh, ripe and juicy tomatoes are what give this dish such an amazing flavour. We used cherry tomatoes, as we love that pop of flavour. We also added some sundried tomatoes for a more intense tomato flavour.
Oil - This makes up the majority of the dressing that the vegetables are cooked it and helps them to crisp up. Try to use a really goo quality olive oil, as you really will be able to taste the difference.
Balsamic vinegar - Just like the olive oil, try to use a really good quality one, as it will have more flavour. Cheaper versions tend to be a bit watery, and that's not what you want.
Tomato puree - This adds a real burst of tomato flavour, you can leave it out though.
Garlic - It's not a dressing without garlic. You can use a teaspoon of lazy chopped garlic from a jar if you prefer.
Dried herbs - We used a mixture of oregano and basil.
Basil - The fresh basil really brings all the flavours together and lightens it up a little. Plus, tomatoes and basil are the perfect match.
Parmesan - What is a pasta dish without cheese? If you want to make this vegetarian or vegan, then use your favourite alternative.
A full ingredients list with measurements is in the recipe card below.
Step by step
One: Combine all the dressing ingredients in a small bowl. Put all of the vegetables in to a large bowl and pour over the dressing. Mix well.
Two: Put the vegetables in a single layer on a baking tray and cook in a preheated over at 220°C/425°F/Gas 7 for 45 minutes, mixing half way through.
Three: Serve mixed into cooked pasta and top with chopped basil and grated Parmesan (both optional).
What is ratatouille?
Ratatouille is a French stewed vegetable dish that originated in Nice. Although recipes and cooking times will differ widely, common ingredients include tomato, garlic, onion, courgette, aubergine and green herbs. It is sometimes referred to as ratatouille niçoise.
Traditionally it is a stew (see our Ratatouille recipe), however we have taken the same vegetables and flavours, and then roasted them and mixed them in to pasta.
Roasted vegetables
The key to this recipe being the best it possibly can be is roast the vegetables. It will take a bit longer, but it's totally worth it. I think that roasting vegetables is the best way to eat them and it definitely makes it a whole lot easier to get your 5 a day.
We roasted up some courgette, aubergine, onion and tomatoes. However, this recipe is so easy to adapt, making it a great way to use up vegetables. It might make it less traditional, but all in the name of reducing food waste, right? Vegetables like mushrooms, broccoli, bell peppers and asparagus will all work.
Make sure to use softer vegetables, as they are quicker to cook quicker until vegetables like carrots. Make sure they are all cut evenly, so they cook at the same time. They should all be about the same size as the cherry tomatoes.
Vegetable seasoning
Although the vegetables themselves have a lot of flavour once roasted, we went a step further and mixed them in the most amazing, but simple, dressing that will take this ratatouille pasta to the next level.
Simply mix together olive oil, balsamic vinegar, tomato puree, dried herbs, garlic and salt and pepper and mix it in to the chunky vegetables before roasting. The end result is amazing and you are going to have to resist just eating the cooked vegetables off the pan.
The pasta itself doesn't have a sauce in the traditional sense, it just uses all the dressing from the vegetables to coat the pasta.
What to serve it with
This pasta dish really has it all. You don't have to serve it with a side dish, as it has so many vegetables packed in to it already. However if you did want some sides, we have some suggestions for you:
You could also keep it simple with a big green salad. The key to an epic green salad is to use a variety of greens, like romaine, spinach, kale and rocket. You want leafy greens, but crunch too. Then you need the perfect dressing. Why not try our Lemon Vinaigrette, Honey and Mustard Dressing or Tomato and Basil Vinaigrette.
You know what goes really well with pasta? Garlic bread! Either buy some ready made, or make your own easy garlic bread by cutting up some French stick and spreading it with a mix of butter, crushed garlic and dried herbs. Then pop it in the oven for 10 minutes. Make it next level garlic bread by adding cheese.
FAQs
Do I have to roast the vegetables first?
Well, you don't HAVE to, but you really should. It will add some extra cooking time on to the recipe, it is totally worth it. Roasting the vegetables not only gives them some added texture with the crispiness, but it also really brings out their flavour. If you don't have the time, then you can fry them instead.
Is ratatouille pasta vegetarian?
We have topped ours with parmesan, so it isn't vegetarian. However, you could use a vegetarian parmesan alternative. You can also easily make this vegan by leaving out the cheese, or using a vegan alternative.
Can you add meat?
This is a delicious plant based meal, and we could all use more of those in our life, right? So, it really doesn't need any meat. However, if you are serving it up to someone that really can't eat a meal without meat or fish, then there are some options. You could stir in some leftovers from Roast Chicken or even add some fried prawns or grilled salmon.
How can you make ratatouille pasta creamy?
To make a creamy version of this pasta, you could stir in a couple of tablespoons of creme fraiche or even cream cheese.
How to store ratatouille pasta.
If you have leftovers of this, then it will keep in an air tight container for up to 3 days. To reheat it, add it to a frying pan with a little bit of water to heat through. It will be a bit dry, so the water is needed.
You can also freeze this pasta dish in a freezable container and it will keep for up to 2 months.
Is ratatouille pasta suitable for kids?
It really depends on how good your kids are at eating vegetables. The vegetables on this dish are far from hidden, as they are chunky and in full view - some kids are fine with that. If your kids are on the fussier side, you could blend all the vegetables up once roasted, and then stir it in to the pasta for more or a hidden sauce.
More pasta recipes
If you've tried this ratatouille pasta, let us know how you got on in the comments below.
Tag us in your creations on Instagram @hungryhealthyhappy - Use the hashtag #hungryhealthyhappy too.
Recipe
Ratatouille Pasta
If you are trying to get more vegetables in to your diet, then this Balsamic Roasted Ratatouille Pasta is a recipe for you.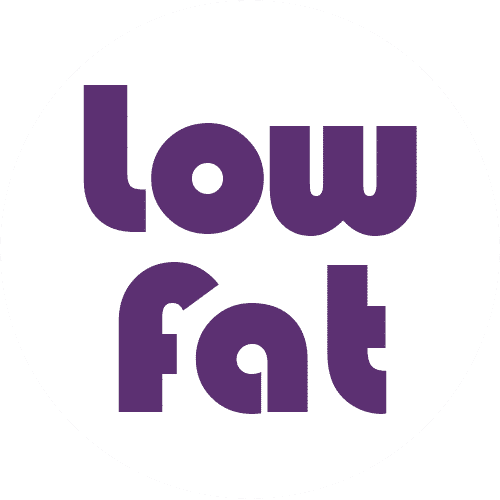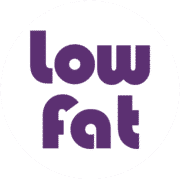 Low Fat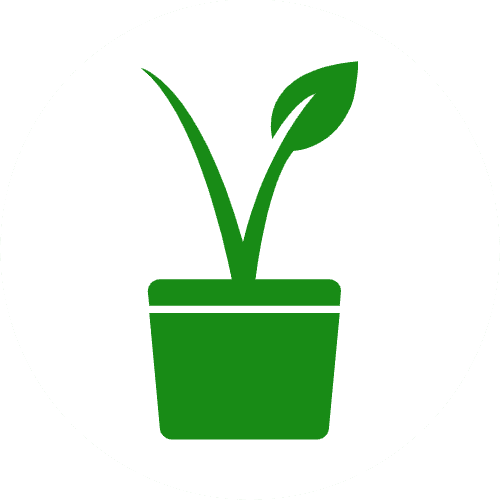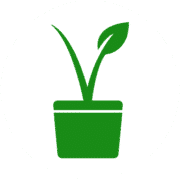 Vegan
Pin
Print
Save recipe
Recipe saved!
Ingredients
For the vegetables:
1

Aubergine (eggplant)

-

diced

2

Courgette (zucchini)

-

diced

1

Red bell pepper

-

diced

1

Yellow bell pepper

-

diced

1

Red onion

-

diced

240

g

(

1.66

cups

)

Cherry tomatoes
For the dressing:
2

tablespoon

Olive oil

2

tablespoon

Balsamic vinegar

1

tablespoon

Tomato puree

2

Garlic clove

-

crushed

0.5

teaspoon

Dried oregano

0.5

teaspoon

Dried basil

1

pinch

Sea salt and black pepper
To serve:
Fresh basil

-

chopped (to serve)

Parmesan

-

grated (to serve)
Instructions
Preheat your over to 220°C/425°F/Gas 7 .

In a small bowl, mix

2 tablespoon Olive oil

,

2 tablespoon Balsamic vinegar

,

1 tablespoon Tomato puree

,

2 Garlic clove

,

0.5 teaspoon Dried oregano

,

0.5 teaspoon Dried basil

and

1 pinch Sea salt and black pepper

.

Put

1 Aubergine (eggplant)

,

2 Courgette (zucchini)

,

1 Red bell pepper

,

1 Yellow bell pepper

,

1 Red onion

and

240 g Cherry tomatoes

into a large bowl and pour over the dressing. Mix well.

Put the vegetables in a single layer on a baking tray and cook for 45 minutes, mixing half way through.

12 minutes before the vegetables are cooked, put

280 g Pasta

in a pan of boiling water and simmer until cooked and then drain.

Mix the vegetables and pasta together and serve topped with

Fresh basil

and

Parmesan

(both optional).
Notes
Make sure all the vegetables are cut evenly, so they will all cook at the same time.
You will need a large baking tray for the vegetables. You want to make sure that there is enough room for them all in the pan, as if they are too close together they will steam rather than crisp up.
Nutritional Information
Serving:
1
portion
|
Calories:
376
kcal
|
Carbohydrates:
66
g
|
Protein:
13
g
|
Fat:
8
g
|
Saturated Fat:
1
g
|
Sodium:
37
mg
|
Potassium:
1010
mg
|
Fiber:
9
g
|
Sugar:
14
g
|
Vitamin A:
1533
IU
|
Vitamin C:
129
mg
|
Calcium:
71
mg
|
Iron:
3
mg
Disclaimer
The nutritional information provided is approximate and is calculated using online tools. Information can vary depending on various factors, but we have endeavoured to be as accurate as possible.