These Cranberry Brie Bites are the ultimate festive party food or appetiser, but so simple to make. Golden and flaky puff pastry wrapped around delicious gooey melted brie and a generous dollop of chunky cranberry sauce. They are little brie bites of perfection, and cooked in just 15 minutes.
These Brie Cranberry Bites look far more fancy and complicated than they actually are. Just 3 ingredients and less than 5 minutes prep time, so they can be thrown together at the last minute.
Easy to adapt with a few "hidden veggies", these are a must on any party food table or simply indulge and eat them yourself!
Looking for some other things to serve up at a Christmas party? Why not try our Cheese Straws, Ultimate Prawn Cocktail, Cheese Biscuits, or Grazing Platter?
Jump to:
Why you will love them
The ULTIMATE Christmas party food - Brie and cranberry just scream Christmas and these little brie bites are perfect for serving up at a party.
Easy to adapt - You can use a different cheese and sauce/chutney to make them a different way every time.
Just 3 ingredients - That's all it takes to make these delicious bites. Just pastry, brie and cranberry sauce.
Cooked in just 15 minutes - These are so quick to make too and it only takes 15 minutes for the pastry to puff up and get nice and crispy. This is a cranberry brie puff pastry recipe, so you get all that delicious crunch.
Can be made in advance - You could do all the prep in advance for these cranberry brie bites and then put the baking tray in the oven until you are ready to cook them. They may need a little longer in the oven if they are coming out cold from the fridge.
Ingredients needed
Puff pastry - Yes, we cheated and used store bought, ready rolled puff pastry. We rarely make our own pastry, as the store bought stuff is so easy and even top chefs use store bought. This brie bites recipe is all about a quick and easy party food, and store bought pastry saves lots of time. If you are using frozen pastry, make sure you defrost it first.
Brie - You want to use a really good quality brie, not the cheap supermarket stuff (although that will still work as a last resort). The gooier the brie, the better.
Cranberry sauce - Again, quality is important. We like a chunky cranberry sauce that still has whole cranberries in it. But you can use a smooth cranberry sauce if you prefer.
Rosemary - Just to add a little decoration to the top of your mini brie bites!
A full ingredients list with measurements is in the recipe card below.
How to make Cranberry Brie Bites - Step by step
It really couldn't be any easier to make these brie bites. You simply add squares of puff pastry to a muffin tin, add brie and cranberry sauce and then bake. Then, most importantly, eat and enjoy!
Prep: Preheat your oven to 200°C/400°F/Gas 6.
One: Grease a muffin tin and add a square of pastry to each hole, gently pressing in.
Two: Add a slice of Brie, two teaspoons of cranberry sauce and a small sprig of rosemary.
Three: Bake in the oven for 15 minutes.
Brie and cranberry
Brie is a must during the festive season, and always features on our Christmas cheese board. However, there is SO much more that you can do with brie. If you have ever baked a whole brie and dipped bread in to it, then you will know how amazing melted brie is - these are like little bite sized versions.
You could even use this recipe as a way to use up leftover brie from the cheese board, and any leftover cranberry sauce from Christmas dinner.
When it comes to the ingredients used in these brie puff pastry bites, you want to go for the best quality possible. Whilst it might be tempting to use a cheap wedge of brie, even when melted it is pretty tasteless. Try to get something that is pretty gooey to begin with, even uncooked.
The cranberry sauce matters too, as it gives these little bites so much flavour. We like to go for a sauce that still has chunky cranberries in it to give lots of texture, rather than a smooth sauce. But that really is a preference thing.
You also don't have to use brie and cranberry if you fancy a change. Controversial for a brie and cranberry recipe. These puff pastry bites are really versatile thought. Swap the brie for camembert or a rinded goats cheese and then swap the cranberry sauce for a chutney.
Variations
We love any kind of food that we can add some vegetables to, especially during the festive season when our diet can be a little lacking in vegetables and a little too heavy on cheese and chocolate. Whilst you have to be careful not to over stuff these and make them too heavy, there is room for a little veggie boost.
Finely chop half a mushroom (depending on the size) and add on top of the brie before the cranberry sauce. You could also do the same with a little spinach and finely chop it. Don't add anything too watery, as it can make the pastry soggy.
FAQs
Are cranberry brie bites healthy?
In a word, no. These are deliciously indulgent and just want you need at Christmas time. There are loads of health benefits of cranberries though, as they are a good source of vitamin C, E and K1 as well as fibre. You can also add some vegetables to these bites for an extra nutrient boost.
What muffin pan to use?
We used a Mini Muffin Tray to make these, as these are the perfect size and the smaller size helps the bites to get nice and crispy. A larger muffin tin won't work for this recipe.
Do you have to cut the rind off the brie?
No, you don't have to cut the rind off the brie for this cranberry brie bites recipe. Once everything is cooked, it melts together and it is all soft and gooey. In fact, removing the rind will make these harder to make, as you won't have anything to hold on to and the cheese will be pretty sticky.
Brie or cranberry in first?
We have tested this both ways and we find that adding the brie first is best. If you add the cranberry sauce first, because it is wet it can make the pastry really soggy. Also, the cranberry sauce is pretty heavy, so it falls in to the melted brie and gives this amazing colour combination when finished.
Can you make cranberry brie bites in advance?
Yes, you can assemble these in advance and then just pop them in the oven before you are ready to store them. That's why they are the perfect party food, as you can get them ready hours before your guests arrive. You can assemble them in your muffin tin and then keep them in the fridge for up to 2 days. You will need to add some time on to cooking if they have come out cold from the fridge.
How to store brie and cranberry bites.
If you have any leftovers of these (unlikely, they are amazing and usually go within seconds of us putting them on the table) then you can store them in an air tight container in the fridge for up to 3 days.
Can you freeze them?
Yes, you can freeze them. They won't taste quite the same when defrosted, but they are still tasty. You can either freeze them unbaked or once cooked wait for them to cool and freeze them. Simply put them on a single layer on a baking tray and freeze until solid. You can then put them in a ziplock bag and then will be good for about a month.
How to reheat.
You can reheat these from the fridge or freezer. Simply put them on a lined baking tray and then loosely cover with foil. Put them in a preheated oven at 180C and cook until warmed through (around 10 minutes from the fridge).
More Christmas recipes
If you've tried these Cranberry Brie Bites recipe, then let us know how you got on in the comments below.
Tag us in your creations on Instagram @hungryhealthyhappy - You can use the hashtag #hungryhealthyhappy too.
Recipe
Cranberry Brie Bites
Golden and flaky puff pastry wrapped around delicious gooey melted brie and a generous dollop of chunky cranberry sauce.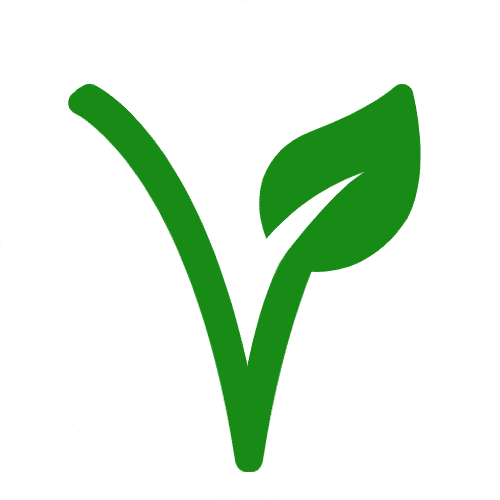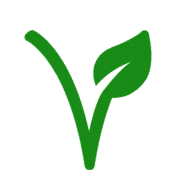 Vegetarian
Pin
Print
Save recipe
Recipe saved!
Ingredients
280

g

Puff pastry

130

g

Brie

-

cut into 12 equal pieces

100

g

Cranberry sauce

Fresh rosemary

-

(optional)
Instructions
Preheat your oven to 200°C/400°F/Gas 6.

Grease a muffin tin and add a square of pastry to each hole, gently pressing in.

Add a slice of Brie, two teaspoons of cranberry sauce and a small sprig of rosemary.

130 g Brie,

100 g Cranberry sauce,

Fresh rosemary

Bake in the oven for 15 minutes.
Notes
Whilst it might be tempting, don't overload the pastry with brie and cranberry as it will all ooze out as the pastry rises.
If you have a really gooey brie to begin with (which is the best tasting in our opinion), then you can put it in the freezer for 15 minutes before cutting. This will make the cut squares of brie easier to handle and add to the pastry.
Only get the pastry out of the fridge just before you are about to cut it in to squares. If you leave it out too long and it warms up, it's really hard to work with and get in the muffin tin.
We topped out brie and cranberry bites with a sprig of fresh rosemary before baking. This adds lots of delicious flavour to the brie. You could swap it for thyme, or leave it out completely. You could also just add them before serving for decoration.
Nutritional Information
Serving:
1
bite
|
Calories:
150
kcal
|
Carbohydrates:
13
g
|
Protein:
4
g
|
Fat:
9
g
|
Saturated Fat:
5
g
|
Polyunsaturated Fat:
1
g
|
Monounsaturated Fat:
3
g
|
Cholesterol:
11
mg
|
Sodium:
173
mg
|
Potassium:
19
mg
|
Fiber:
0.4
g
|
Sugar:
3
g
|
Vitamin A:
68
IU
|
Vitamin C:
0.1
mg
|
Calcium:
20
mg
|
Iron:
0.1
mg
Disclaimer
The nutritional information provided is approximate and is calculated using online tools. Information can vary depending on various factors, but we have endeavoured to be as accurate as possible.