A Chocolate Chia Pudding is so creamy, delicious and easy to make and it tastes far more indulgent than it actually is. Packed full of protein it's a super simple healthy dessert (or breakfast/snack), with no baking involved and you can even add some other flavours like orange or ginger. It's also vegan and gluten free. Just 130 calories and only 5 ingredients.
This is a healthy chocolate dessert with no banana or avocado in it. It isn't made with a tonne of butter or cream and instead we have used almond milk and chia seeds to give it that pudding texture. If you haven't tried a chia pudding before, then prepare for your mind to be blown.
This is about s simple as chocolate pudding is going to get. You just mix the chia seeds with almond milk (although you can use any milk), cocoa powder, maple syrup and vanilla and leave them to soak for a few hours - although preferably overnight.
It's so easy to make that you probably have all the ingredients already in your kitchen. So what are you waiting for? Go make it! It's easy enough for kids to help make it too. If you are looking for other ways to use chia seeds, then why not try our Microwave Porridge, Frozen Yogurt Bark or Easy Banana Porridge.
Jump to:
Why you will love it
Easy - This is so easy. You just stir everything together, and that's it.
Protein packed healthy dessert - The chia seeds mean this is full of protein and that will keep you fuller for longer.
Low in calories - There are just 136 calories a portion. It tastes far more indulgent than it actually is.
Vegan and gluten free - Perfect for children with allergies.
Kids love it - If you kids love chocolate pudding, then this is a lighter and lower sugar version for them to enjoy.
Easy to make different flavours - This is really versatile and we have given some flavour options below.
Ingredients needed
Milk - Any milk will work. Cashew or oat milk will make it really creamy, whilst still keeping it vegan and coconut milk will make it even thicker and add a delicious coconut flavour to it. If using coconut milk then we usually thin it down with some other milk too, so it isn't too thick.
Chia seeds - This is the star of the dish. You can find them in most supermarkets now, with all the other nuts and seeds. You can use white or black chia seeds
Cocoa powder - Use a good quality unsweetened cocoa powder.
Vanilla - This adds a real warm flavour. Vanilla does to sweet dishes what salt does to savoury, and it really draws out the flavours.
Maple syrup - This is what we have used to sweeten it. Adjust it to suit your own tastes, but we didn't want it to be overly sweet. You can swap maple syrup for honey, however it will no longer be vegan.
A full ingredients list with measurements is in the recipe card below.
How to make chia pudding - Step by step
One: Put the chia seeds, cocoa powder, maple syrup and vanilla extract in a large bowl.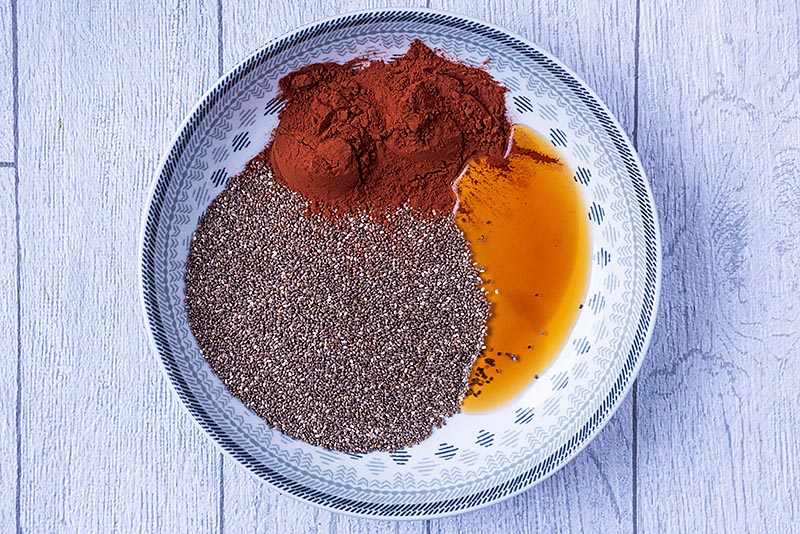 Two: Add the almond milk and mix well. Refrigerate for at least 5 hours (overnight is best).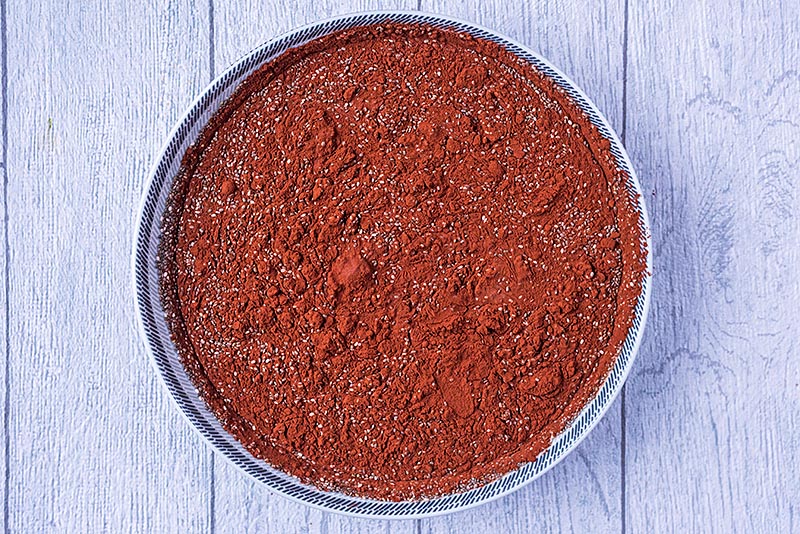 Three: Pour into a blender and blend until smooth (optional).
Health benefits of chia seeds
Yes! It's a healthy and nutrient dessert, that is much healthier than most of chocolate desserts. Using chia seeds not only gives it a delicious texture, but it adds lots of protein to it too. Chia seeds are also a great source of healthy fats, antioxidants and fibre.
Chia is a seed that actually comes from the mint family, although it doesn't taste like mint, and has a kind of nutty taste. The great thing about them is that although they look like tiny seeds, when you add liquid to them and leave them for a few hours, they get much, much bigger, making them the perfect ingredient for a healthy dessert.
This dessert is so healthy, that we often eat it for breakfast. Chocolate pudding for breakfast - how amazing does that sound?!
Variations
We have gone with a classic chocolate flavour here, but there is so much that you can do with this pudding. A drop of peppermint extract or orange extract will add a lovely flavour.
If you want to add some extra texture, as well as some extra chocolate, then some dark chocolate chips stirred in are a delicious addition.
If you want to make this look really pretty, then in a serving jar you could add a layer of fruit compote and then put the chia pudding on top. You could also use our Strawberry Puree.
What to serve with chocolate pudding
Chocolate and berries are such a classic combination, so we like to scatter a few raspberries or strawberries on top, but cherries work well too.
You could also add desiccated coconut, chopped nuts, some chocolate chips/shavings or a drizzle of caramel sauce. Anything that you would add to ice cream will work on this chocolate chia pudding too. My kids love it with granola on top for some crunch, and this is my preferred topping if I am serving it for breakfast too.
Storage
Store: This pudding will last for about 4-5 days in the fridge. We like to make a batch and keep it in the fridge for desserts, breakfasts and snacks through the week.
Freeze: You can freeze chia pudding - just make sure that you freeze it in individual portions.
Defrost: Defrost it overnight in the fridge.
FAQs
What does chia pudding taste like?
It tastes like a creamy pudding, but it has some added crunchy texture from the seeds. Chia seeds themselves don't actually taste of anything, so the pudding will taste like whatever other flavours you add - like the cocoa powder and maple syrup.
Is chia pudding suitable for children?
Yes, this is suitable for children, however be mindful of portion sizes because chia seeds are full of fibre and this can make smaller children full very quickly and cause them some discomfort.
Is chia pudding vegan?
If you use a plant based milk, then this can be vegan. Just make sure you use maple syrup and not honey.
Is chia pudding gluten free?
Yes, as long as you make sure there is no cross contamination, then this can be gluten free.
How can I make my chia pudding really smooth?
If you want a smoother pudding, which kids usually prefer, then blitz it in food processor or blender first. This will make it even creamier.
Why isn't my chia pudding thick?
If it isn't very thick, then add another tablespoon of chia seeds and leave it longer to thicken. The longer you leave it, the thicker it will be.
More chocolate recipes
If you've tried this Chocolate Chia Pudding, let us know how you got on in the comments below.
Tag us in your creations on Instagram @hungryhealthyhappy - Use the hashtag #hungryhealthyhappy too.
Recipe
Chocolate Chia Pudding
This healthy and vegan Chocolate Chia Pudding only has 5 ingredients and is so simple to make. It's such and easy recipe!

Gluten Free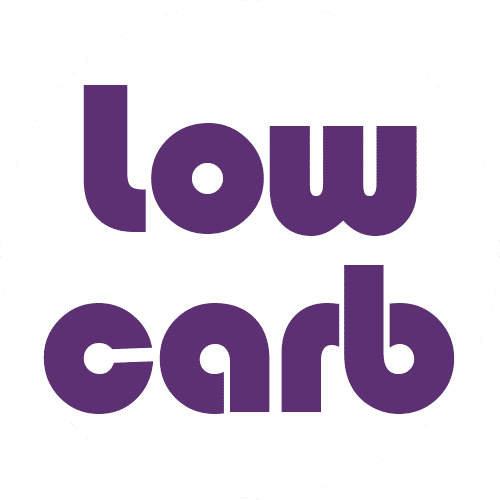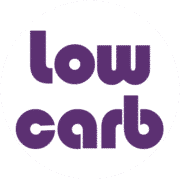 Low Carb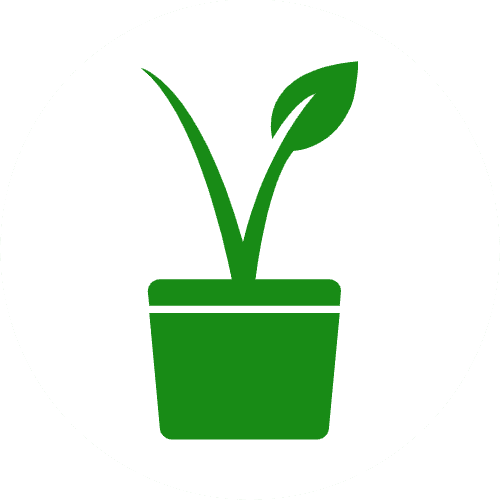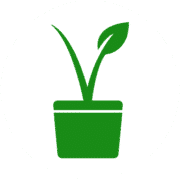 Vegan
Pin
Print
Save recipe
Recipe saved!
Ingredients
480

ml

Almond milk

80

g

chia seeds

2

tablespoon

Cocoa powder

1

teaspoon

Vanilla extract

1

tablespoon

Maple syrup

-

(optional, but it does make it nice and sweet)
Instructions
Mix all the ingredients together in a bowl and put in the fridge for at least 5 hours (overnight is better).

Pour the mixture in to a blender and blend until smooth. You can skip this step if you like, but I like the smoother pudding.
Notes
Make sure your chia seeds haven't been sat in your cupboard for too long. If they have then they won't gel together to make a pudding. If you can't see this happening after about 20 minutes, then you will need to buy some new chia seeds and start again.
This pudding will keep in the fridge for about 4-5 days.
Make different flavour pudding by adding peppermint or orange extract.
You can use any dairy or dairy free milk, however coconut milk will make it much thicker.
If you don't like the texture, whizz it up in a food processor or blender to make it smoother.
You can swap the maple syrup for honey or another liquid sweetener.
Add a pinch of cinnamon for some added warmth flavour.
A pinch of sea salt will bring all the other flavours out too.
Nutritional Information
Serving:
1
portion
|
Calories:
136
kcal
|
Carbohydrates:
13
g
|
Protein:
4
g
|
Fat:
7
g
|
Sodium:
160
mg
|
Potassium:
133
mg
|
Fiber:
8
g
|
Sugar:
3
g
|
Vitamin C:
0.3
mg
|
Calcium:
279
mg
|
Iron:
1.9
mg
Disclaimer
The nutritional information provided is approximate and is calculated using online tools. Information can vary depending on various factors, but we have endeavoured to be as accurate as possible.