This hearty, warming and delicious vegetable packed soup is so easy to make, as it's all done in the slow cooker. Slow Cooker Vegetable Soup is as simple as dumping it in the slow cooker and waiting until the vegetables soften and release their natural sweetness and then blend. Vegan, gluten free, low in calories and virtually fat free and really cheap to make.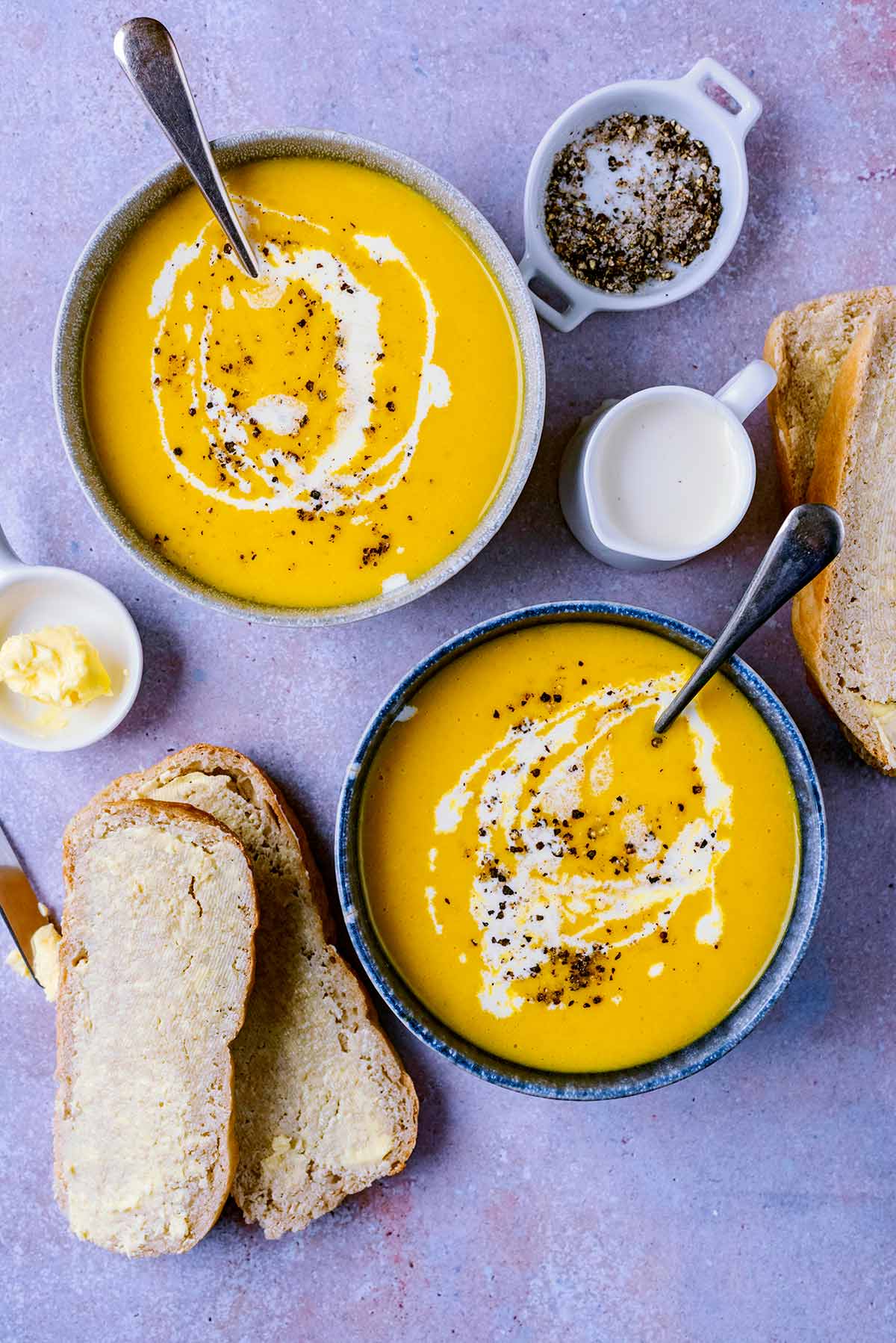 When the weather turns colder, we are all about a comforting and warming bowl of soup. Slow cooker soups are our favourite because they are so easy (look out for more slow cooker soup recipes). No browning or softening, just dump it all in and let the slow cooker work its magic.
Add some homemade bread to it for total comfort food, that is nutritious too. This is a great way to boost your vegetable intake, as it contains 7 vegetables and good for fussy eaters too.
If you are looking for some more vegetable packed recipes, then why not try our Roasted Vegetable Winter Salad, 10 Minute Vegetable Teriyaki, Cheesy Vegetable Pie or Vegetable Pasta Bake.
Jump to:
Why you will love it
Easy - This slow cooker soup couldn't be easier. You just chop all the vegetables up and put them in the slow cooker with the stock. No need to keep an eye on it or stir. Just leave it and get on with your day.
Adaptable - There are so many different vegetables you can put in this and it's a great fridge clear out as it doesn't matter if the vegetables are past their best.
Budget friendly - This is a really cheap recipe to make. You can bulk it out with root vegetables and batch cook it too. Not to mention slow cookers are much cheaper to use than cooking this on the hob.
Comforting - hearty comfort food, but nutritious too.
Nutritious - This is a veggie packed soup meaning it is super nutritious and bursting with vitamins.
Virtually fat free - Cooking this vegetable soup in the slow cooker means that you don't have to use any oil to brown and soften the vegetables first. Meaning that this is virtually fat free if you leave the cream out. However, your body can't absorb vitamin A without a little fat, which is why we like to drizzle some cream or olive oil on top. But the butter on the homemade bread counts too!
Ingredients needed
Butternut Squash - This has so much sweetness and colour, as well as making this slow cooker soup really filling. You can use any squash though.
Carrots - This adds flavour and colour. We have used basic supermarket carrots to make this a really budget friendly meal.
Parsnips - These are lovely and creamy and with an almost liquorice flavour. So good to add to hearty winter soups.
Potato - This helps to thicken the soup and make it a little bit creamy. For a more vibrant colour, use sweet potato.
Onion - This is the base of the soup. You could swap it for shallots, which would give a sweeter taste or even leeks.
Garlic - Freshly crushed is best, but you could save time by using ready crushed garlic.
Celery - This is always a base to our soups and adds a lovely depth of flavour.
Vegetable stock - Always use homemade stock if you can. If not, use the best quality stock you can buy. We used vegetable stock to keep this soup vegetarian. If making this for young kids, then use a low salt stock. You can use chicken stock for a richer flavour though.
Salt and pepper - Generously season.
Single cream (optional) - This adds a lovely extra creaminess to the finished homemade vegetable soup, but it is optional. Leaving it out makes this vegan and virtually fat free.
A full ingredients list with measurements is in the recipe card below.
How to make slow cooker vegetable soup - Step by step
One: Finely dice all your vegetables and add them to the slow cooker.
Two: Pour in the stock and give everything a good stir.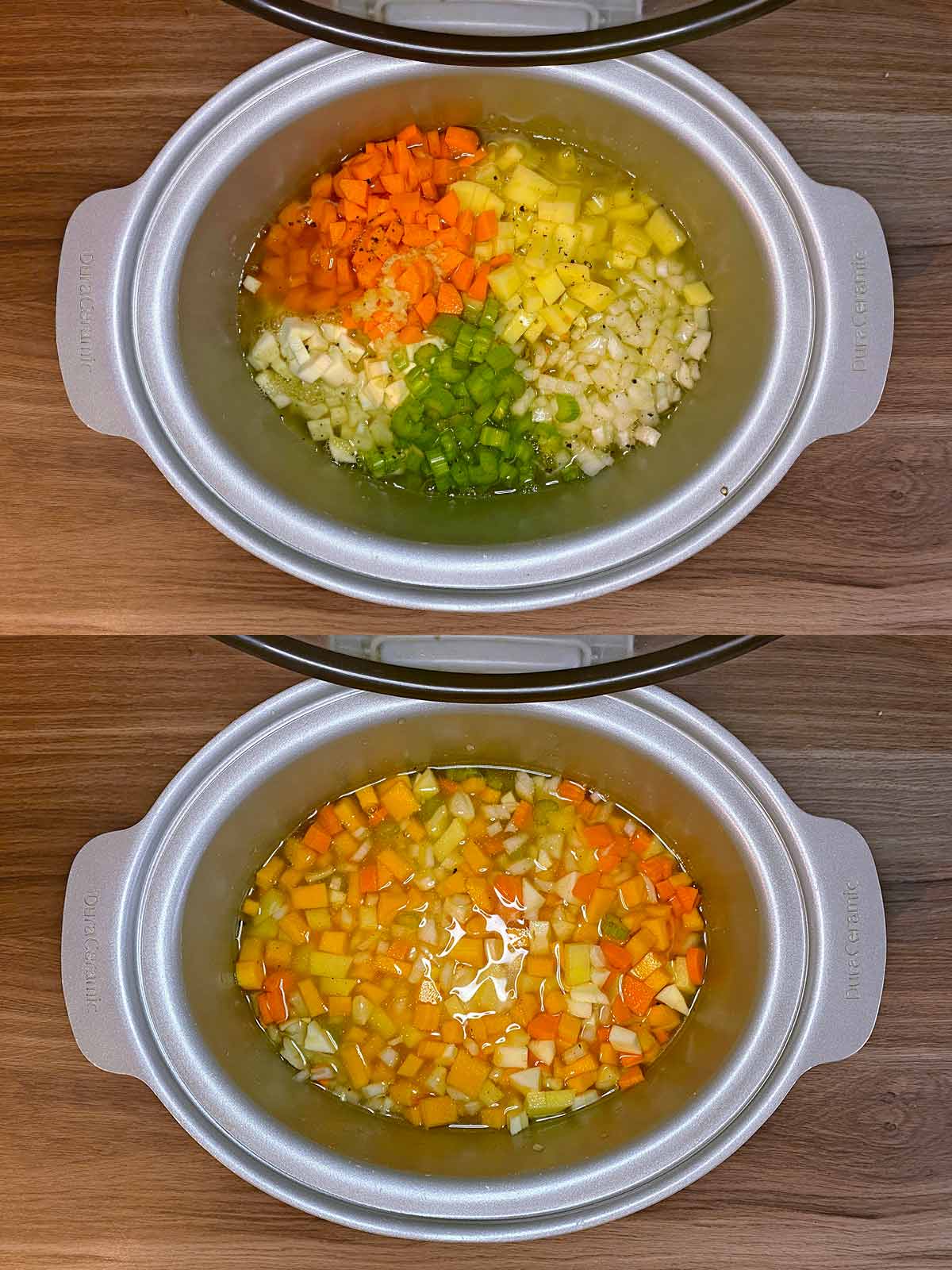 Three: Cook on high for 4 hours.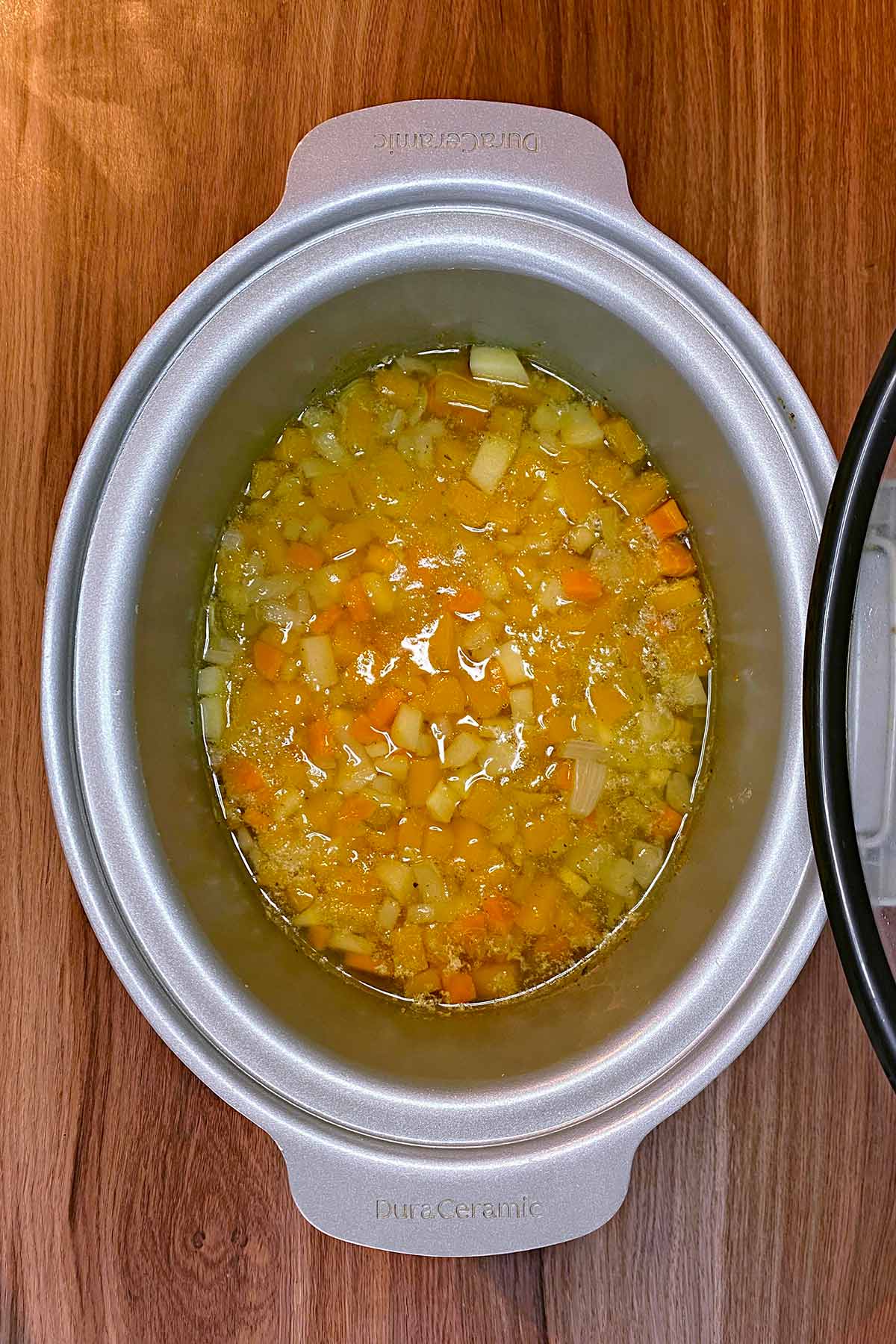 Four: Use a stick blender to blend the soup to your desired consistency.
Five (optional): Stir in some single cream, if using.
Variations
The great thing about this slow cooker vegetable soup is that it is so easy to adapt. This recipe is made up with whatever I had leftover in the fridge, and what I knew my kids would enjoy.
I wanted it to be a nice golden colour, rather than a super green colour too as I knew that would make it easier to get my kids to eat it. However, here are some other vegetables to would go well in this soup:
Broccoli
Bell pepper
Cabbage
Spinach
Peas (these are nice stirred in to the blended soup for a bit of texture)
Green beans
Sweet potato
Asparagus
Butternut squash
Courgette
If you want to add some extra flavour to this slow cooker soup, then why not add some curry powder or curry paste? It would give it a nice little kick. You could also stir in some fresh herbs just before serving - fresh basil or parsley are my favourite with soup.
To make this slow cooker veg soup more filling, you have a few options. You could add a can of cooked lentils which would give it a protein boost, or even some cooked chickpeas. For a filling, but child-friendly option, you could stir in some cooked pasta. Something little like macaroni would work.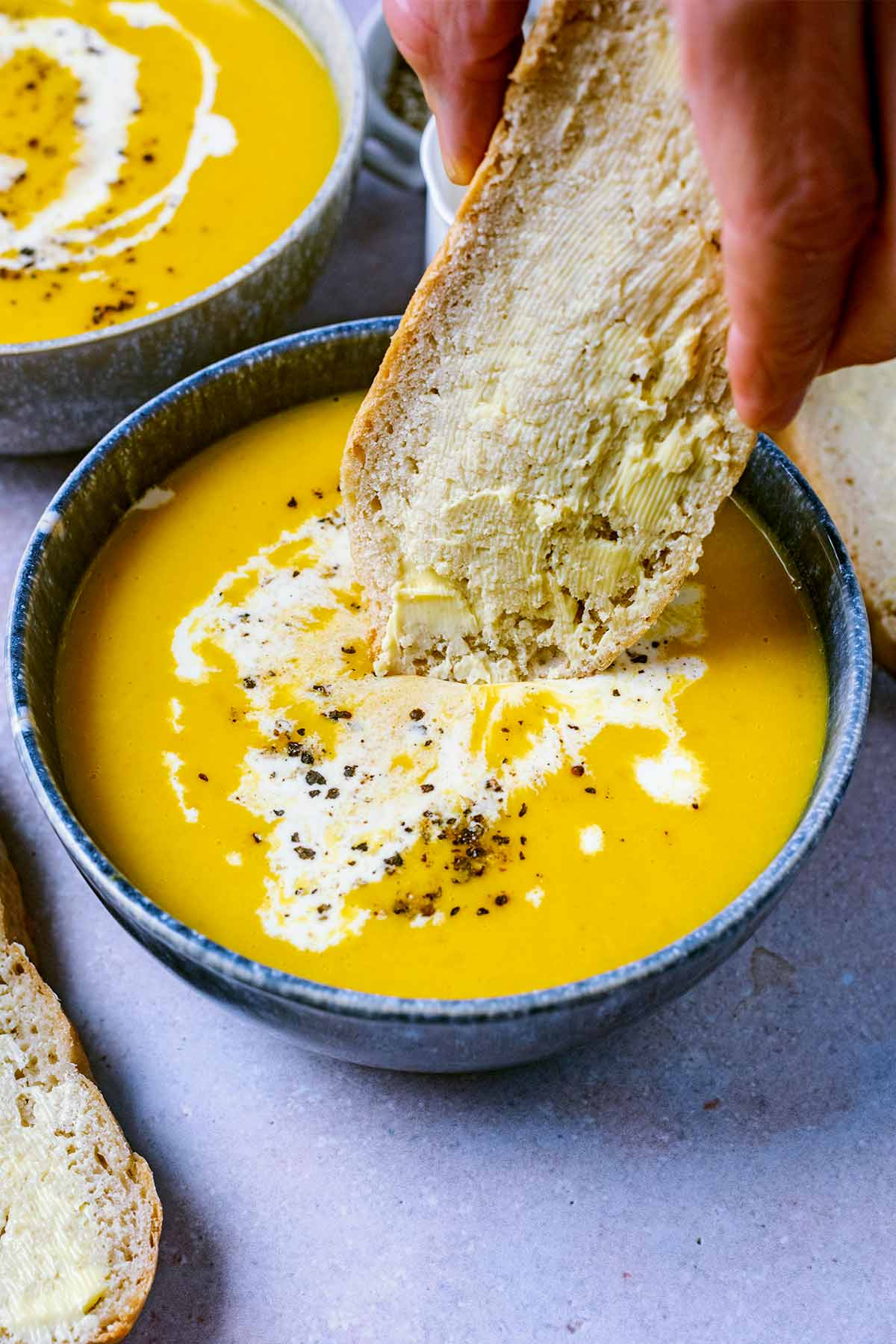 What to serve with slow cooker vegetable soup
A couple of slices of buttered crusty bread go down well. We served this homemade vegetable soup with our Slow Cooker Bread. But, why not do something a little different and serve with some some warm pita bread or even our Easy Homemade Flatbreads? You could also try our Garlic and Rosemary Focaccia.
Soup and bread is such a classic combination. But why not take the humble slice of bread and butter up a gear and make your own crunchy croutons Not just any croutons, but cheesy, herby croutons. They are so easy to make, and a great way to use up bread that is going a little stale.
Just take a couple of slices of bread and cut in to 1 inch cubes and scatter on a baking tray. Drizzle with olive oil and sprinkle with Parmesan (or grated cheddar) and sprinkle with dried oregano. Put them in a preheated oven at 180°C/350°F/Gas 4 for around 8 minutes.
Or you could try our Sourdough Croutons recipe.
Storage
Store: This slow cooker vegetable soup can be kept in an airtight container in the fridge 3-4 days.
Freeze: If you want to freeze the soup, put it in an airtight container, leaving a gap of about 1cm (0.5 inch). This will keep in the freezer for 2-3 months.
Defrost: Defrost in the fridge overnight before reheating. If you used cream, you will need to use a whisk to gently stir the liquid in the soup. Because it has dairy in it, it needs to be moved around a lot to get that creamy texture back.
Reheat: Reheat on the hob (stove top) until cooked through, about 5 minutes.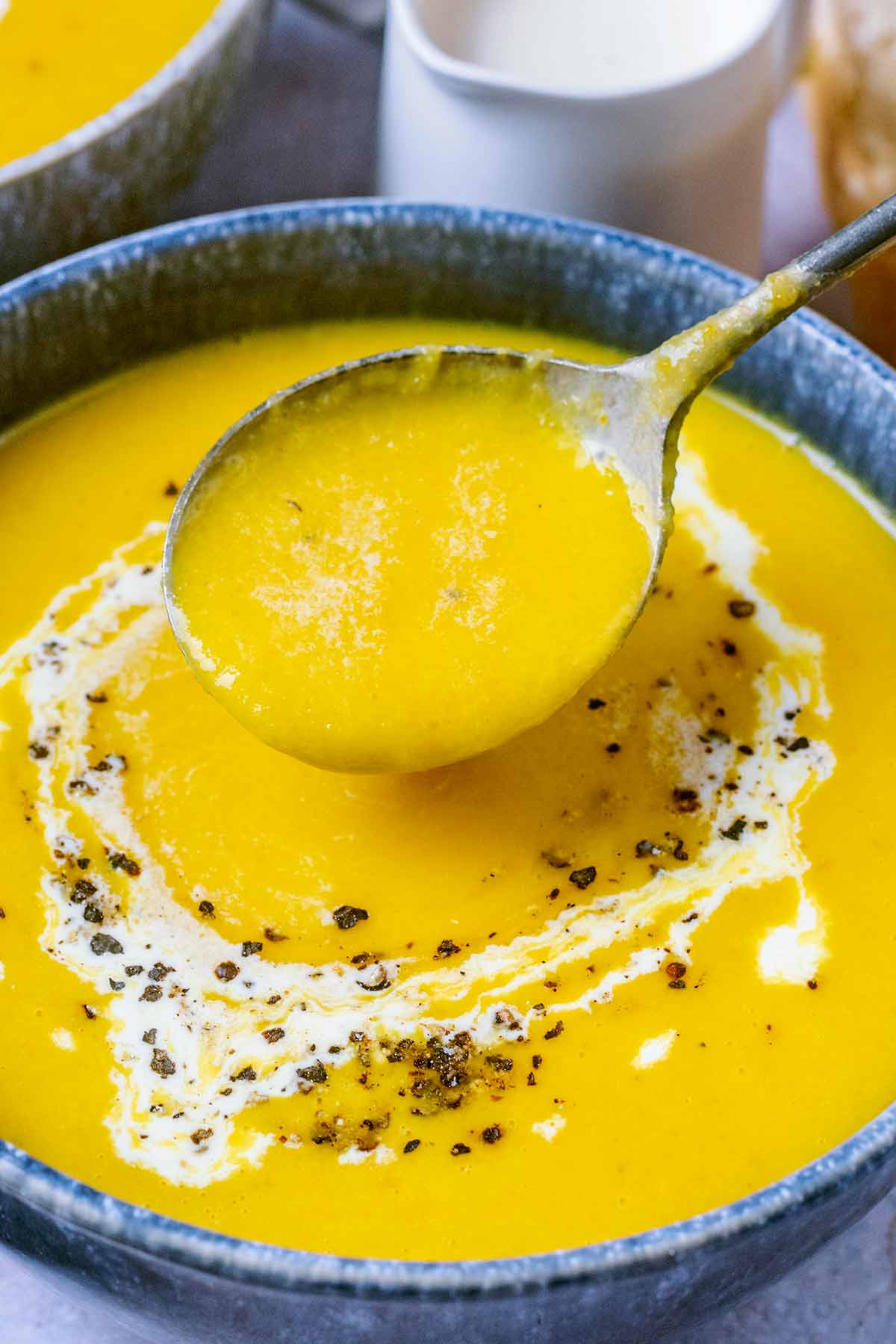 Frequently Asked Questions
Can you use frozen vegetables to make this?
Yes, you can use frozen vegetables for this recipe, however that tends to give you a much more watery soup. If you are using frozen vegetables, then you will need to reduce the amount of stock you have used. Using frozen vegetables means you can make this soup any time, and makes it much more budget friendly too.
Do I have to blend the soup?
No, if you prefer a chunky soup, then you don't need to blend it at all. It would be more like a broth though.
Why aren't my vegetables soft?
You need to make sure all the vegetables are finely diced, and evenly cut otherwise they won't be cooked in the 4 hours cooking time if the chunks are too large.
Why is my slow cooker vegetable soup too thick?
All slow cookers cook things differently, so if yours is too thick, then just add a little more vegetable stock to thin it out.
More vegetarian soup recipe recipes
If you've tried this slow cooker veggie soup recipe, then let us know how you got on in the comments below.
Tag us in your creations on Instagram @hungryhealthyhappy - You can use the hashtag #hungryhealthyhappy too.
Recipe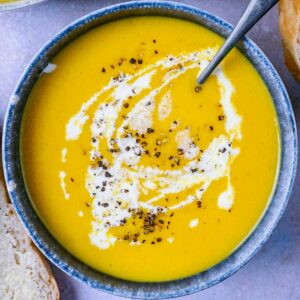 Slow Cooker Vegetable Soup
This hearty, warming and delicious Slow Cooker Vegetable Soup is so easy to make, as it's all done in the slow cooker.

Gluten Free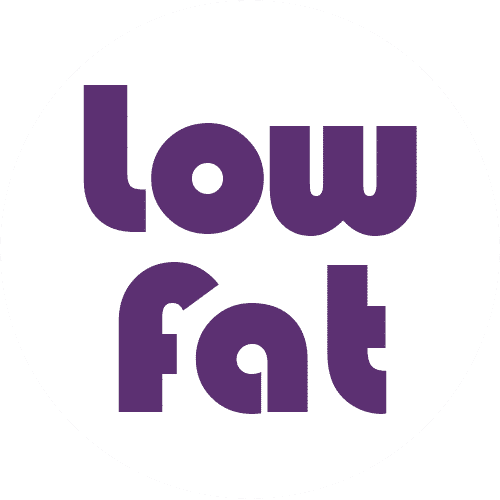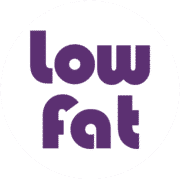 Low Fat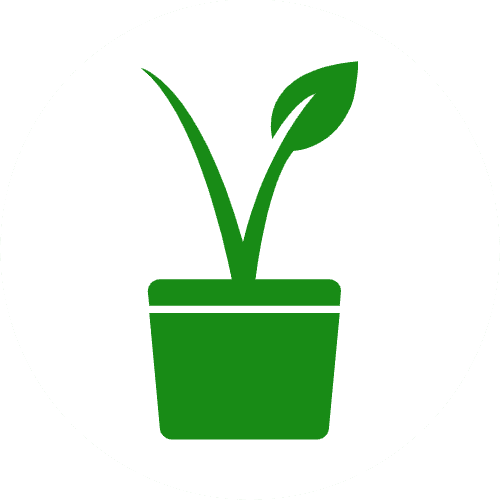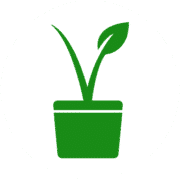 Vegan
Pin
Print
Save recipe
Recipe saved!
Ingredients
700

g

(

5

cups

)

Butternut squash

2

(

1

cups

)

Carrot

2

(

2.33

cups

)

Parsnips

1

(

0.66

cups

)

Onion

1

(

1

cups

)

Potato

2

ribs

(

0.75

cups

)

Celery

2

Garlic clove

2

pinch

Sea salt and black pepper

1

litre

(

4.25

cups

)

Vegetable stock

Single cream

-

optional
Instructions
Finely dice all your vegetables and add them to the slow cooker.

Pour in the stock and give everything a good stir.

Cook on high for 4 hours.

Use a stick blender to blend the soup to your desired consistency.

Stir in some single cream (optional)
Recipe tips
Cut all the vegetables evenly, in to small pieces so that they will cook quickly. Big chunky bits of vegetables will take much longer to cook, especially the root vegetables.
You don't have to peel the carrots and potatoes. It will save time and add fibre.
Spice this soup up a little with a sprinkling of red chilli flakes before serving or even adding some curry powder at the same time as the vegetables.
If you are making this soup for young children, then use a low salt stock.
If blending this in a jug blender, allow to mostly cool first, so the heat doesn't crack the blender.
You can make this more of a filling soup by stirring in a can of chickpeas.
A little bit of grated cheddar, crumbled stilton or Parmesan shavings on top finishes this perfectly.
Nutritional Information
Serving:
1
portion
|
Calories:
206
kcal
|
Carbohydrates:
51
g
|
Protein:
4
g
|
Fat:
1
g
|
Saturated Fat:
0.1
g
|
Polyunsaturated Fat:
0.2
g
|
Monounsaturated Fat:
0.1
g
|
Sodium:
1029
mg
|
Potassium:
1229
mg
|
Fiber:
9
g
|
Sugar:
12
g
|
Vitamin A:
19223
IU
|
Vitamin C:
64
mg
|
Calcium:
135
mg
|
Iron:
2
mg
The nutritional information provided is approximate and is calculated using online tools. Information can vary depending on various factors, but we have endeavoured to be as accurate as possible.