Tender and juicy chunks of turkey breast in a smoky and herby marinade make an easy, light and fresh meal. Threaded on a wooden skewer and then cooked under a grill, this is an easy way to cook lean turkey breast. Serve these turkey kebabs in flatbreads with some salads for a delicious light lunch.
We love meat on a stick and cooked under the grill. It's so versatile, with different meats, vegetables and marinade, but if we are looking for a lean and protein packed kebab, then these turkey kebabs are our favourite. Marinated in a simple mixture of olive oil, lemon, garlic, paprika, cumin and parsley, these have a lot of flavour, but they are simple to make.
Just 5 minutes prep time and 10 minutes under the grill is all it takes. Turkey breast can sometimes be a bit dry, but with the marinade and cooking it under a very hot grill, you get really tender and juicy chunks of turkey. If you have only ever had roast turkey at Christmas, and want to try something different, then this is a great place to start.
If you are looking for some more food on a stick recipes, then why not try our Lamb Shish Kebab, Chicken Tikka Skewers, Halloumi and Vegetable Skewers or Veggie Packed Lamb Koftas?
Jump to:
Why you will love it
A delicious way to cook turkey - If you are not used to cooking with turkey, then this is a great place to start. Turkey breast is nice and lean, but cooking it like this keeps it nice and juicy.
Quick and easy - Although we really recommend marinating the turkey, aside for the time that that takes, this is a quick and easy meal. Just 5 minutes prep time and 10 minute cooking time.
Adaptable - There are so many different ways your could marinate the turkey. Feel free to use your favourite spice blend to mix it up.
Versatile - There are lots of different ways that you can serve these turkey kebabs. In a flatbread, on rice or with roast potatoes. We have given lots of options below.
Ingredients needed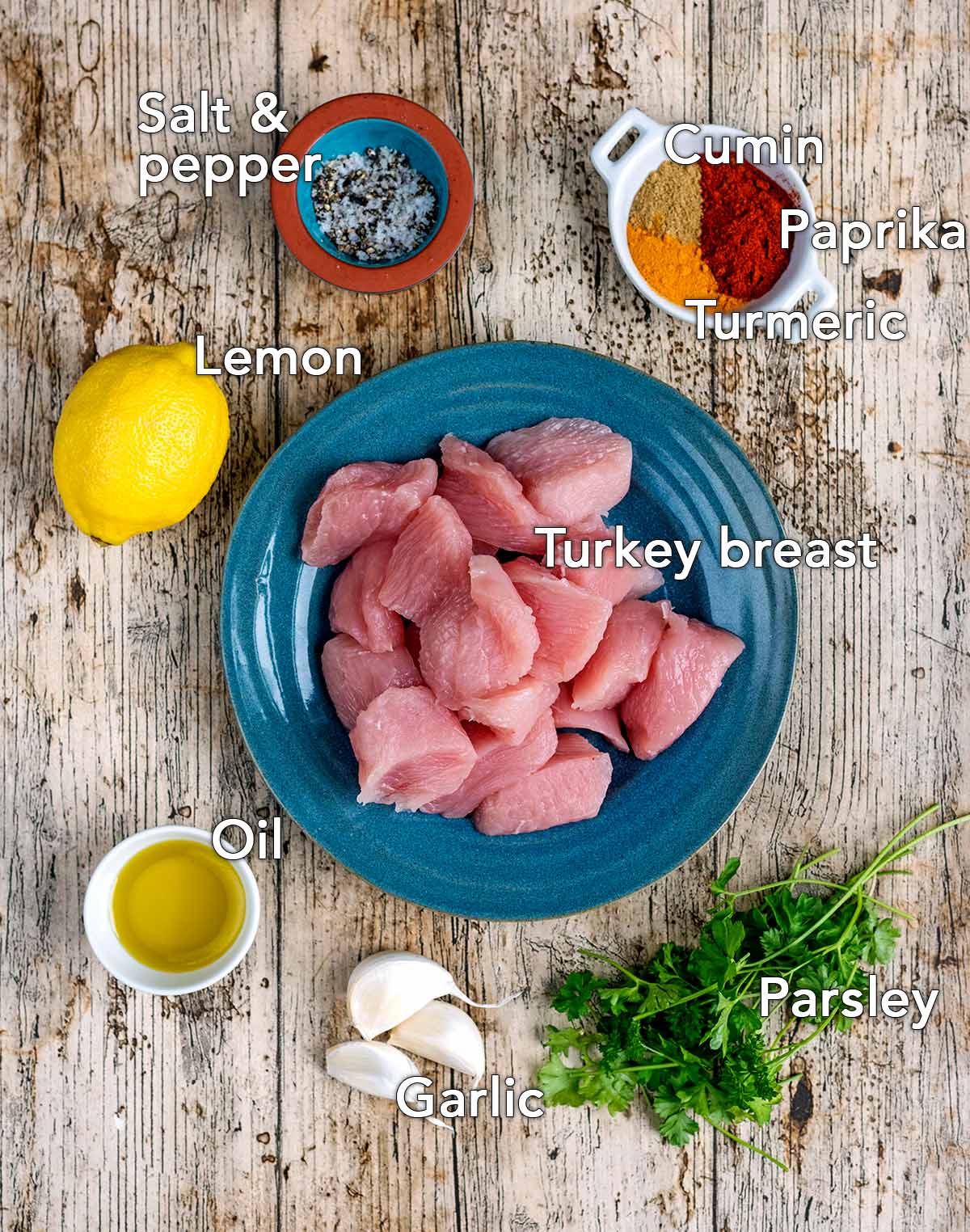 Turkey - We have used turkey breast to keep these kebabs lean. You could use diced turkey thigh instead.
Oil - We used a really good quality olive oil. You could use sunflower or vegetable oil.
Seasoning - Add salt and pepper to taste.
Spices - We used a blend of cumin, paprika and turmeric. This gives it a warm and smoky flavour.
Garlic - Freshly crushed is best, but you could save time by using frozen. If you are crushing it yourself, then make sure it is almost paste like, so that there is even distribution of garlic on the turkey.
Lemon - This really lightens up the turkey kebabs and adds some freshness.
Parsley - Another way to add some freshness, you could swap the parsley for another leafy herb like coriander if you prefer.
A full ingredients list with measurements is in the recipe card below.
Step by step
One: In a bowl, mix together the oil, spices, garlic, seasoning, lemon juice and parsley.
Two: Put the turkey chunks into a bowl and add the marinade. Mix well and refrigerate for at least 2 hours.
Three: Thread the marinated turkey onto pre-soaked skewers. Grill for 10 minutes, turning regularly.
What is a kebab?
A shish kebab like this, is generally meat and vegetables in a marinade that have been threaded on to a metal or wooden skewer. Although lamb is traditionally used, shish kebabs are also made with chicken, beef, salmon or turkey. Turkey isn't very traditional, but we love it for a lean alternative.
Shish kebabs can also have vegetables, so you could add some peppers. They get nice charred edges, but we have given options for other vegetables to add below. The kebabs are then put on to a barbecue grill, or under a grill (broiler), to cook until tender on the inside and crispy on the outside.
It is thought that cooking meat on a stick dates back to before the 17th Century, where stones have been found with marks cut out of them to rest the sticks on to support them over a fire whilst they cook. Shish kebabs are said to have originated in Iran (what was known as Persia), but they are popular all over the Middle East. They are popular all over the world, with many countries having their own version of meat on a stick.
Health benefits of turkey
Turkey isn't just an alternative to red meat, it is really delicious in its own right. It has lots of flavour, but the added bonus of being high in protein and low in fat. Turkey is also a rich source of niacin, vitamin B6 and the amino acid tryptothan and it also contains zinc and vitamin B1.
What to serve with turkey kebabs
We served these in light and fluffy flatbreads. If you want to try making your own, then why not try our Easy Homemade Flatbread Recipe? You could also put them in a pitta or wrap. We then stuff ours with lettuce and add some Kebab Shop Chilli Sauce, Easy Garlic Sauce and Quick Pickled Onions. Basically, all the toppings you would usually find in your local kebab shop.
You don't have to serve them that way though. You could serve them with some side dishes and eat them off the skewers. Here are some of our favourite side dishes that would go perfectly: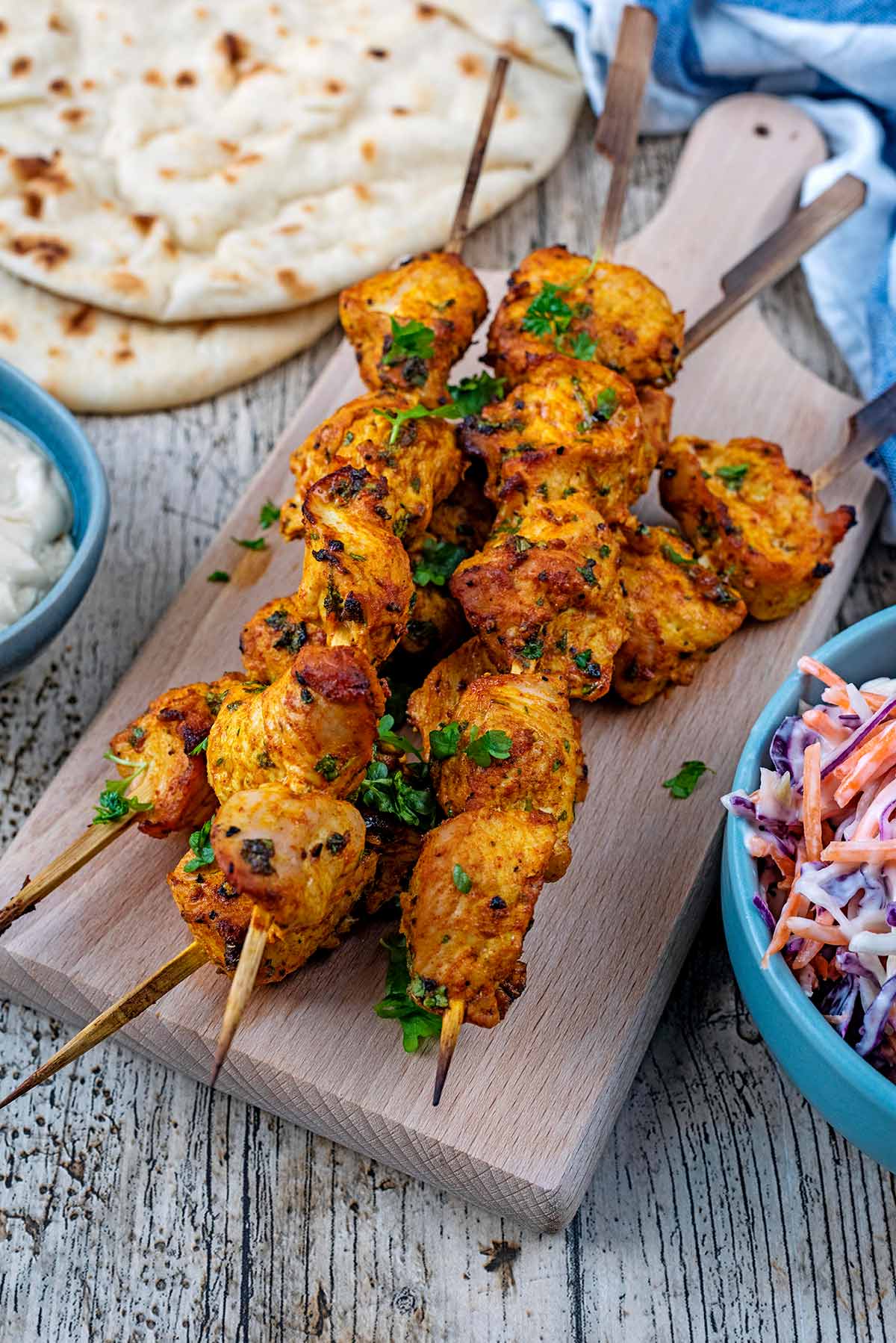 Frequently Asked Questions
How long do you cook turkey kebabs for?
The cooking time will vary, depending on the heat of your grill and how big you have cut your chunks of turkey breast. These will take around 10 minutes to cook, but make sure you turn the skewers to make sure they have cooked evenly. You may need to cook it for 3-5 minutes longer if the turkey is not cooked through.
How to tell when turkey is cooked?
The best way to check that turkey is cooked is to use a meat thermometer. The safe internal temperature for cooked turkey is 74°C/165°F. It should be inserted into the thickest part of the meat.
Can turkey kebabs be cooked on the BBQ?
Yes, these cook really well on the BBQ. They will take around 8 minutes and they get nice charred edges.
Can turkey kebabs be cooked in the oven?
Yes, they can be cooked in the oven and they will take around 20-22 minutes. You won't get the crispiness though.
How to store turkey kebabs.
If you have leftovers, you can store them in an air tight container in the fridge for up to 2 days.
Can I freeze turkey kebabs?
You can, however we would say they are best kept in the fridge and eaten after 2 days. The turkey can become a bit tough once defrosted and reheated.
Are turkey kebabs gluten free?
Yes, as long as you make sure that there is no cross contamination, these are gluten free.
Can this recipe be doubled?
Yes, you can easily double or triple the ingredients and there is no change to the cooking method.
What is the difference between a kebab and shish kebab?
A shish kebab is cooked on a skewer. The other type of kebab that you might have eaten before is a doner kebab which is cooked on a rotisserie and served the same way. But this shish kebab is much better.
What skewers should I use to make kebabs?
We used metal skewers as they are much bigger and sturdier than wooden skewers, which is what we needed as everything we put on them was pretty chunky. You could use wooden skewers instead though, however the marinade tends to get soaked up by the wood, which is just wasting the flavour.
More turkey recipes
If you've tried this turkey kebab recipe, then let us know how you got on in the comments below.
Tag us in your creations on Instagram @hungryhealthyhappy - Use the hashtag #hungryhealthyhappy too.
Recipe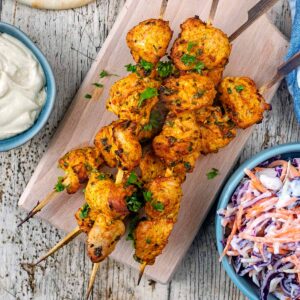 Turkey Kebabs
Tender chunks of turkey in a smoky marinade make an easy meal. Serve these turkey kebabs in flatbreads with some salads for a delicious light lunch.

Gluten Free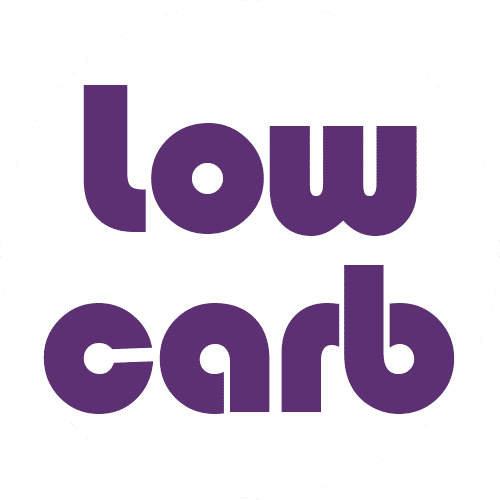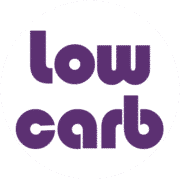 Low Carb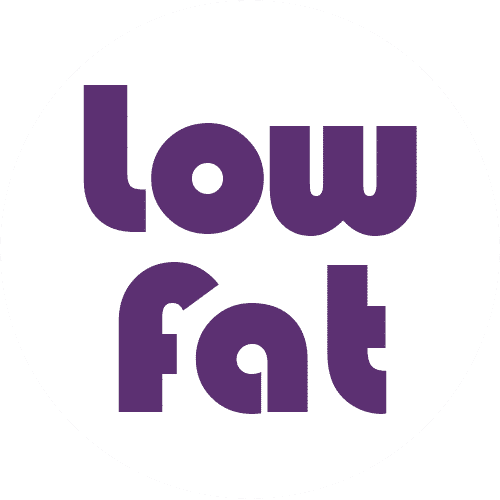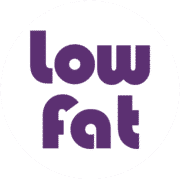 Low Fat
Pin
Print
Save recipe
Recipe saved!
Ingredients
400

g

(

14

oz

)

Turkey breast

-

cut into chunks

2

tablespoon

Olive oil

2

pinch

Sea salt and black pepper

1

teaspoon

Paprika

0.5

teaspoon

Ground turmeric

0.5

teaspoon

Ground cumin

3

Garlic clove

-

crushed

0.5

Lemon

-

juice only

5

g

(

0.25

oz

)

Fresh parsley

-

finely chopped
Instructions
In a bowl, mix together

2 tablespoon Olive oil

,

1 teaspoon Paprika

,

0.5 teaspoon Ground turmeric

,

0.5 teaspoon Ground cumin

,

3 Garlic clove

,

2 pinch Sea salt and black pepper

, juice of

0.5 Lemon

and

5 g Fresh parsley

.

Put

400 g Turkey breast

into a bowl and add the marinade. Mix well and refrigerate for at least 2 hours.

Thread the marinated turkey onto pre-soaked skewers. Grill for 10 minutes, turning regularly.
Notes
We recommend marinating the turkey for at least an hour, but if you can then try to marinate it overnight. This will take the flavours of the turkey kebabs to the next level, as it allows them to really get in to the chunks of turkey.
Make sure that you grill the kebabs on a high heat. This will get them nice and crispy on the edges.
If you are using a wooden skewer, make sure that you soak them in water for an hour before threading, so that they don't burn when they go under the grill.
If you wanted to add some vegetables, you could add chunks of bell pepper, aubergine, onion, courgette and mushrooms. It needs to be a vegetable that can be added to a skewer and also cooks quickly. Some cherry tomatoes add a nice burst of flavour when you bite in to them, but be careful because the juices inside can be really hot.
Add some extra flavour by mixing some sun-dried tomato paste into the marinade.
If you like spicy food, then you can add some red chilli flakes to the marinade.
Nutritional Information
Serving:
1
portion
|
Calories:
158
kcal
|
Carbohydrates:
3
g
|
Protein:
22
g
|
Fat:
8
g
|
Saturated Fat:
1
g
|
Polyunsaturated Fat:
1
g
|
Monounsaturated Fat:
6
g
|
Trans Fat:
1
g
|
Cholesterol:
54
mg
|
Sodium:
208
mg
|
Potassium:
299
mg
|
Fiber:
1
g
|
Sugar:
1
g
|
Vitamin A:
382
IU
|
Vitamin C:
10
mg
|
Calcium:
27
mg
|
Iron:
1
mg
Disclaimer
The nutritional information provided is approximate and is calculated using online tools. Information can vary depending on various factors, but we have endeavoured to be as accurate as possible.