A cheesy and comforting pasta bake with a green vegetable boost. This cheesy broccoli pasta bake is made with just a few ingredients that you probably already have in your kitchen, it's easy to adapt and it freezes well too, making it the perfect meal for busy families that want to eat more veg. You can double or triple the recipe, which we recommend doing and keeping a stash in the freezer.
The whole family is going to love this comforting pasta bake. Creamy, cheesy pasta with a crispy breadcrumb topping and chunks of broccoli mixed through it for a bit of a vegetable boost. You can adapt the vegetables used to suit your family and there is also options for added protein if you want. Have you tried our Tomato and Chicken Pasta Bake or Sausage Pasta Bake yet?
Broccoli pasta bake is easy meat-free comfort food and I am confident that it is going to become your new favourite pasta bake recipe. If you aren't usually a fan of broccoli, then this is a good recipe to change your mind!
Jump to:
Why you will love it
Comforting - Does it get any more comforting than a pasta bake? I don't think so! Carby pasta, creamy cheese and wholesome vegetables. This is like a hug in a bowl. Or a hug in a baking dish.
Easy - Whilst we 100% recommend making your own cheese sauce, even with doing that there is very little effort that goes in to making this. Once the pasta and broccoli is cooked and you have whisked together the cheese sauce (it's literally that easy), then you just mix it together and throw it in the oven.
Family friendly - If you are anything like me, then it's a daily battle trying to find a balance between delicious meals that my whole family will eat, and also knowing that they are eating enough of the good stuff. This broccoli pasta bake ticks all the boxes. It has cheese and pasta which is usually always a winner with everyone, but also a generous serving of broccoli and lots of options for other vegetables to be added too. Everyone wins!
Adaptable - Although the only vegetable we have added to this recipe is broccoli, so much more can be added to it. We have given options below for extra vegetables as well as different cheeses and protein.
Freezes well - We love a batch cook meal to portion out and throw in the freezer for busy school nights and this one is just perfect. It is saucy enough so they it freezes well and the broccoli keeps it moist. So make sure you make extra!
Ingredients needed
Pasta - The great thing about a pasta bake is that you can use pretty much any pasta you like. We used fusilli as that is what we had in the cupboard, but you can also use penne, rigatoni or even macaroni. You can use whole wheat pasta for a fibre boost, but you will need to increase the cooking time by a few minutes.
Broccoli - The star of this dish. To make this the best it possible can be, then try to choose the perfect broccoli. Choose a broccoli head with tight, green florets and firm stalks. Your broccoli should feel heavy for its size. Avoid broccoli with dried out or browning stem ends or yellowing florets.
Cheese sauce - It only takes milk, butter, plain flour and cheese to make your own cheese sauce and just a few minutes on the hob. It's so easy, so we really do recommend making your own cheese sauce. But, you could use a store bought cheese sauce if you wanted to save some time.
Mustard - We think this adds a lovely kick of flavour to the cheese sauce. We used Dijon, but you could swap it for English or wholegrain.
Cheese - We used a mature cheddar as it has such a strong flavour that you don't need to use as much of it. You could use parmesan or mozzarella instead.
Breadcrumbs - This helps to make the top of the pasta bake nice and crispy. We used store bought golden breadcrumbs, but you could make your own from scratch or even use panko for a super crispy topping.
A full ingredients list with measurements is in the recipe card below.
Step by step
One: Put the pasta in a pan of boiling water and simmer for 10-12 minutes until it still has a little bit of bite to it.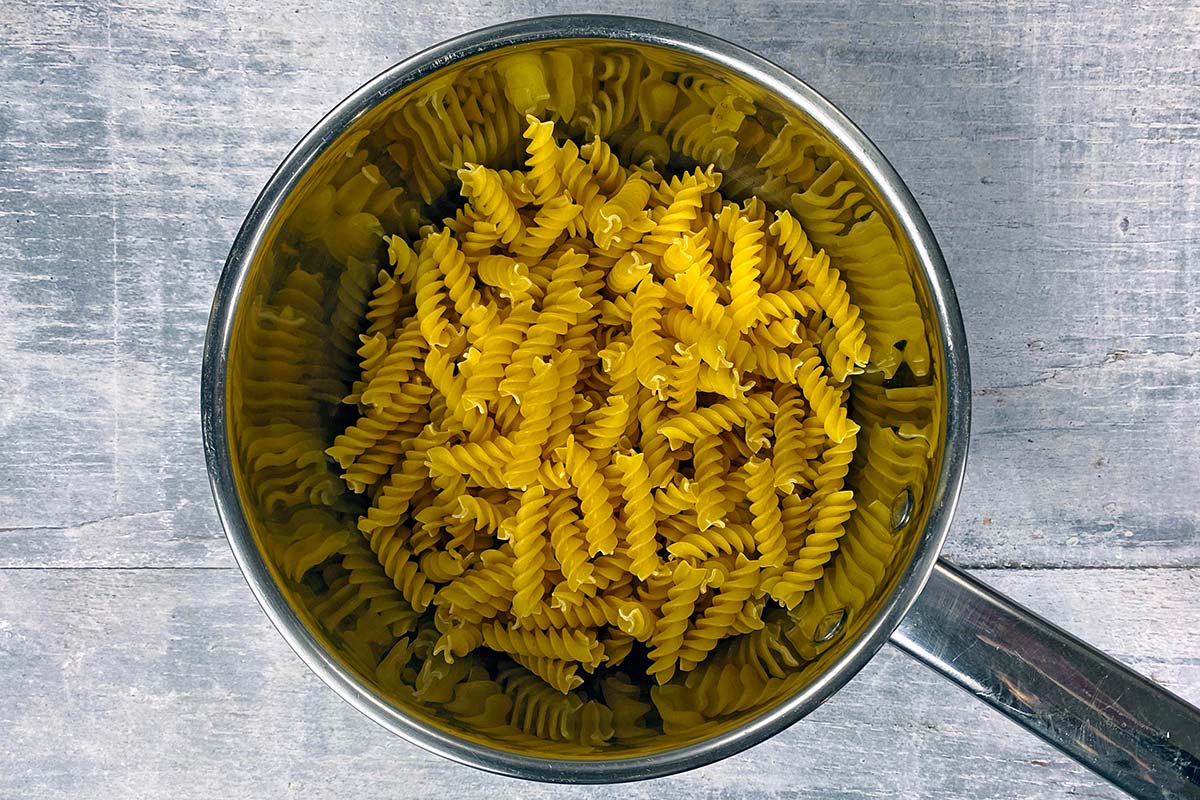 Two: Make the cheese sauce according to our recipe.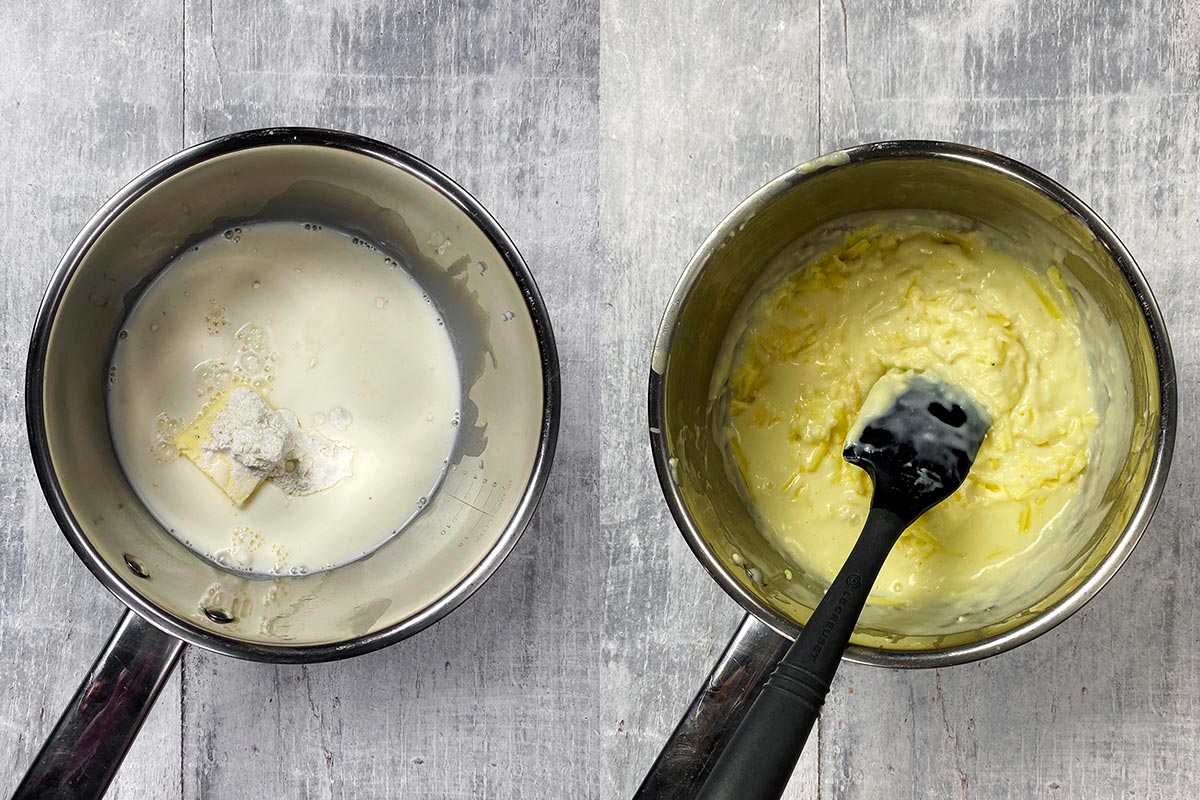 Three: Add the broccoli to the pasta about 3 minutes before the pasta is finished cooking. You don't want to overcook the broccoli, as it will become mushy once baked.
Four: Drain the pasta and then add the cheese sauce and mix well. Put the mixture in to a large baking dish.
Five: Sprinkle with the breadcrumbs and extra cheese (optional) and then put in a preheated oven at 190°C/375°F/Gas 5 for 15 minutes until the top starts to crisp up.
Health benefits of broccoli
Superfood is a bit of a buzz food that is thrown around, but there is no denying that broccoli is nutrient dense. It's a great source of vitamins A, B1, B2, B3, B6 and K, as well as iron, zinc and fibre, which can support digestive health.
Did you know that broccoli is also a good source of protein, although an incomplete one?
Variations
Vegetables - Instead of broccoli, you could add cauliflower, or even use a mixture of the two. If you wanted to add some hidden vegetables to this pasta bake, then you could cook some cauliflower and then blend it in to the cheese sauce. Nobody would ever know! Just make sure to let it cook down before putting it in a jug blender, or use a hand blender.
You could also grate some courgette in to it (peel the green skin off it first if you want it to be really hidden) or even some carrot. Other vegetables that would go well in it include mushrooms, peppers and aubergine (all would need to be diced and fried first) or some frozen peas or chopped spinach which could be mixed in at the same time as the cheese sauce.
Cheese - Speaking of cheese (which I so often am), we used a mature cheddar because the strong flavour means you can use less of it which results in a lower calorie dish. But, there are lots of other options when it comes to cheese. You could add Parmesan, Colby or Gruyere or even some mozzarella, but we find that results in a cheese sauce that is too stringy and a bit of a nightmare to mix.
If you want to take this broccoli pasta bake to the next level, then add some chunks of stilton to it. We all know how well broccoli and stilton go together.
Protein - Although broccoli is a good source of protein and there is plenty from the cheese and milk, if you wanted to give this pasta bake a protein boost then we have some options for you. You could cook some chicken breast or salmon fillets and chop/flake them and mix them in at the same time as the cheese sauce. But we really don't think this dish is missing meat or fish. It's a deliciously balanced meat-free meal.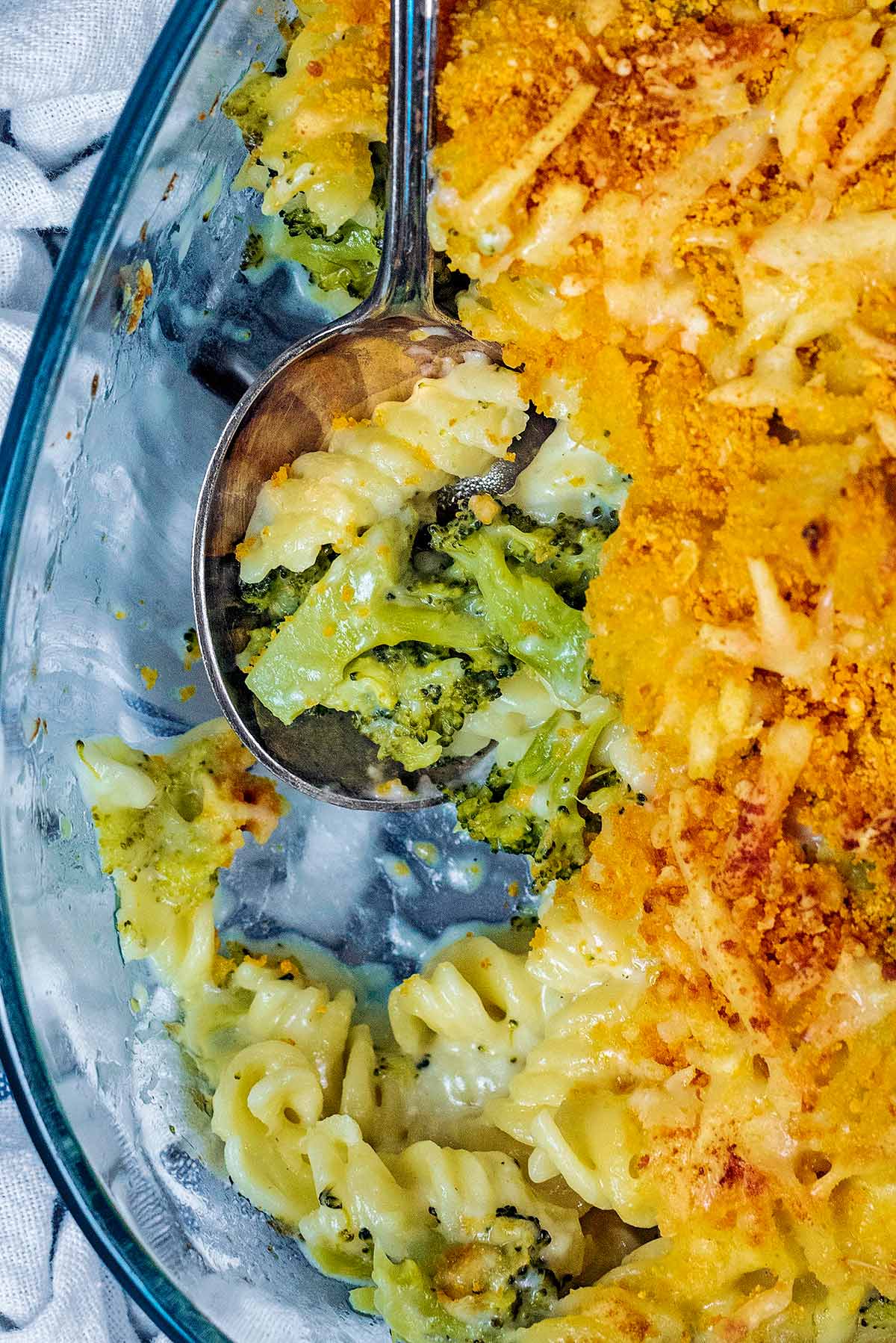 What to serve it with
We think this pasta bake has it all, but if you want to make it go a bit further, then serve it up with some side dishes. We have plenty of side dishes for you to choose from.
If you want vegetable side dishes, then why not try our Easy garlic Green Beans, Crispy Air Fryer Broccoli or Roasted Lemon Asparagus.
We are huge fans of double carbs, so we often serve this up with our easy cheats garlic bread. Simply mix together some softened butter with crushed garlic and some fresh herbs (we like parsley or basil) and then slice in to a French stick and stuff it with the butter. Put it in the oven for 5-10 minutes and you have garlic bread. Add parmesan cheese for next level garlic bread.
Salads are always a good call when it comes to a pasta side dish. Why not try our Little Gem Salad (that uses grilled lettuce), Broccoli Salad if you really want more broccoli or No Mayo Coleslaw.
Frequently Asked Questions
Is broccoli pasta bake healthy?
This is cheesy pasta, so it is never going to be the most nutrient dense meal in the world. But we have kept it to a sensible portion size, gone easy on the cheese and added some green vegetables for a little boost. You can always reduce the amount of cheese and add extra vegetables. Portion size is key with these kind of recipes though.
How to chop broccoli
It depends on the size of the head of your broccoli. Ours was fairly large, so we cut florets off and then quartered each of them. If you were using a smaller head of broccoli, then you might just need to halve them.
How to store broccoli pasta bake
If you have leftovers of this pasta bake (which would would recommend doing as this is the dish that just keeps on giving) then you can keep it in an air tight container in the fridge for up to 3 days.
Can you freeze broccoli pasta bake?
Yes, this is such a great dish to freeze. The cheese sauce helps to keep it nice and moist. Wait for it to fully cool and then portion it out in freezable containers and it will keep in the fridge for up to 3 months.
You can also freeze it after you have mixed everything together, but before it has gone in the oven. Instead of putting it in a baking dish, put it in a large foil tray that is suitable for the oven and also freezable. Then you can just get the tray out of the oven to defrost and cook it.
How to reheat broccoli pasta bake
If we are feeling lazy, then we just put it in the microwave for a minute until it is heated through. You can also put it back in a baking tray and in the oven for 15-20 minutes. If you find it is a little dry, then add a splash of water to loosen it up. Make sure it is fully defrosted in the fridge before reheating.
Can you make broccoli pasta bake in advance?
Yes, you can easily make this recipe in advance which we often do in the morning when we know we won't have much time in the evening. Cook the pasta and broccoli and make the cheese sauce and then mix it all together and transfer to the baking dish. Keep it in the fridge until you are ready to cook it and then add the breadcrumbs and put it in the oven. It may need 10-15 minutes longer in the oven if it has come straight out of the fridge.
Is broccoli pasta bake gluten free?
To make this recipe gluten free, use your favourite brand of gluten free pasta, breadcrumbs and flour. Also make sure that all the other ingredients used are gluten free and there isn't any cross contamination.
Can you make vegan broccoli pasta bake?
Yes, this is easy to make vegan. Just make a vegan cheese sauce and you are good to go!
Can I double the recipe?
You can easily double this recipe and it doesn't change the cooking time. Just make sure that you have a big enough baking dish to hold double the ingredients.
More pasta recipes
If you've tried this broccoli pasta bake, let us know how you got on in the comments below.
Tag us in your creations on Instagram @hungryhealthyhappy - Use the hashtag #hungryhealthyhappy too.
Recipe
Cheesy Broccoli Pasta Bake
This Cheesy Broccoli Pasta Bake is made with just a few ingredients that you probably already have in your kitchen.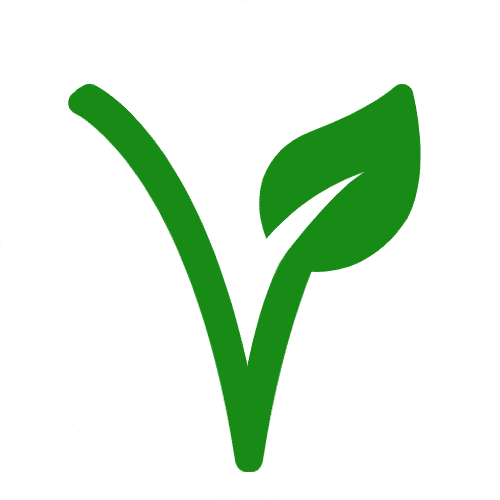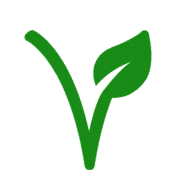 Vegetarian
Pin
Print
Save recipe
Recipe saved!
Ingredients
280

g

(

10

oz

)

Fusilli pasta

6

servings

Cheese sauce

1

head

Broccoli

-

chopped in to small pieces

40

g

(

2.5

tablespoon

)

Golden breadcrumbs
Instructions
Preheat your oven to 190°C/170°C(fan)/375°F/Gas 5.

Put

280 g Fusilli pasta

into a pan of boiling water and simmer for 10-12 minutes until it still has a little bit of bite to it.

Make

6 servings Cheese sauce

.

Add

1 head Broccoli

to the pasta about 3 minutes before the pasta is finished cooking. You don't want to overcook the broccoli, as it will become mushy once baked.

Drain the pasta and then add the cheese sauce and mix well. Put the mixture into a large baking dish.

Sprinkle with

40 g Golden breadcrumbs

and extra cheese (optional) and then put into the oven for 15 minutes until the top starts to crisp up.
Recipe tips
It is important not to fully cook the pasta, as it will continue cooking when it goes in to the oven. If it is fully cooked before it goes in to the oven then it might become mushy.
For a really smooth cheese sauce, sieve your flour first and make sure to continuously whisk the sauce as it is cooking.
If you want to give a kick of spice to this pasta bake, then add a pinch of red chilli flakes to it.
You don't have to cook this in the oven. You could heat everything on the hob for a few minutes once it is mixed together and then put it under the grill to melt the cheese and make it go crispy.
Feel free to use different types of pasta if you already have some in your cupboard.
Try to avoid using pre-grated cheese. This is because they tend to add anti-caking agents and this will change the consistency of the sauce and it will be too gritty and not as melty.
If you want to get this dish really crispy, then put it under the grill for a couple of minutes before serving.
Why not try roasting the broccoli before mixing it in to the pasta bake - it will get nice and crispy.
Nutritional Information
Serving:
1
portion
|
Calories:
563
kcal
|
Carbohydrates:
74
g
|
Protein:
25
g
|
Fat:
21
g
|
Saturated Fat:
13
g
|
Polyunsaturated Fat:
2
g
|
Monounsaturated Fat:
6
g
|
Trans Fat:
1
g
|
Cholesterol:
60
mg
|
Sodium:
409
mg
|
Potassium:
854
mg
|
Fiber:
7
g
|
Sugar:
12
g
|
Vitamin A:
1663
IU
|
Vitamin C:
136
mg
|
Calcium:
395
mg
|
Iron:
3
mg
The nutritional information provided is approximate and is calculated using online tools. Information can vary depending on various factors, but we have endeavoured to be as accurate as possible.