You can't beat homemade pizza sauce and this recipe couldn't be easier. Just 6 ingredients (that you probably already have in your kitchen) and 10 minutes and you have yourself an Easy Pizza Sauce that is perfect for pizza night. Once you have tried making it yourself, you will never go back to store bought again.
Homemade pizza night is a weekly thing in our house. We each roll out our own base and then top it with sauce, cheese and our favourite toppings (pineapple is a must, right?). If you are going to the effort of making your own pizza dough (or even if you aren't), then go that little bit further and make your own sauce.
A thick, garlicky and herby tomato sauce that you can either smother on to a pizza base, or use it as a dip for dough balls. This is a budget friendly recipe, as it uses inexpensive ingredients so you can make pizza night that little bit cheaper.
Jump to:
Why you will love it
Minimal ingredients - Have you ever looked at the ingredients on a jar or store bought pizza sauce? They are long! Much longer than the ingredients for a simple sauce should be. Ours is made with 6 ingredients (plus oil and optional salt and pepper) and you probably already have them in your cupboard and fridge.
Quick - If you are using good quality canned tomatoes, then this pizza sauce recipe will only take 10 minutes to get a deliciously thick sauce.
Adaptable - We have kept the sauce simple and just added some garlic and dried herbs for flavour. However, you can flavour it a few other ways and we have given suggestions below.
Cheap - A jar of store bought pizza sauce is so expensive for what it is. The individual ingredients are pretty inexpensive, so each portion of this is just pennies.
Ingredients needed
Canned tomatoes - These are the star of the pizza sauce, so try to buy the best quality tomatoes you can. We use a can of finely diced tomatoes, as it gives the best consistency of sauce - chopped tomatoes will make the sauce too chunky. Our favourite brand is Mutti and we buy them in bulk from Amazon.
Tomato puree - Also known as tomato paste, this is what helps to really intensify the tomato flavour, and also thicken it up which makes it easier to spread on the pizza base.
Garlic - We love our pizza sauce heavy on the garlic, but you can use less if you prefer. Save some time and use frozen garlic, or garlic paste.
Shallots - This adds a bit of texture to the sauce and the shallots are a sweeter alternative to onions. You could use half a small brown onion instead if you prefer. Using frozen onion would be time saving too.
Dried oregano - Oregano is a great herb for Italian recipes and it goes perfectly in this sauce. You could use thyme and marjoram instead, or a mixture of the 3. Don't go too heavy on the herbs though.
Sugar - You don't have to add sugar to your sauce, but we find that it really helps intensify the flavour. Sugar cuts the acidity of the tomatoes and creates an overall more balanced sauce, however it is less important if you are using good quality tomatoes.
Salt and pepper - This is totally optional, but we like to season ours with salt and pepper. If I am making it for the kids then I will leave it out.
A full ingredients list with measurements is in the recipe card below.
How to make pizza sauce - Step by step
One: Heat the oil and gently cook the shallots and garlic until softened - about 3-4 minutes.
Two: Add the chopped tomatoes, tomato puree, oregano, sugar, salt and pepper.
Three: Cook on a low heat for 5 minutes. Add the chopped basil. Stir and serve.
Health benefits of tomato
Tomatoes, which are mainly a carbohydrate with some fibre, are packed full of vitamins, including beta-carotene (which becomes vitamin A when consumed), vitamins C and E, some B vitamins and vitamin K. They also contain some calcium and magnesium.
Tomatoes are also a good source of potassium, which has been shown to be associated with lower risk of stroke and heart disease. Tomatoes also contain a compound called lycopene, which gives them their red colour, which research shows has the potential for reducing the risk of cardiovascular disease.
This pizza sauce is a healthier alternative to using store bought sauce, because you can control exactly what ingredients are used and limit the amount of sugar and salt.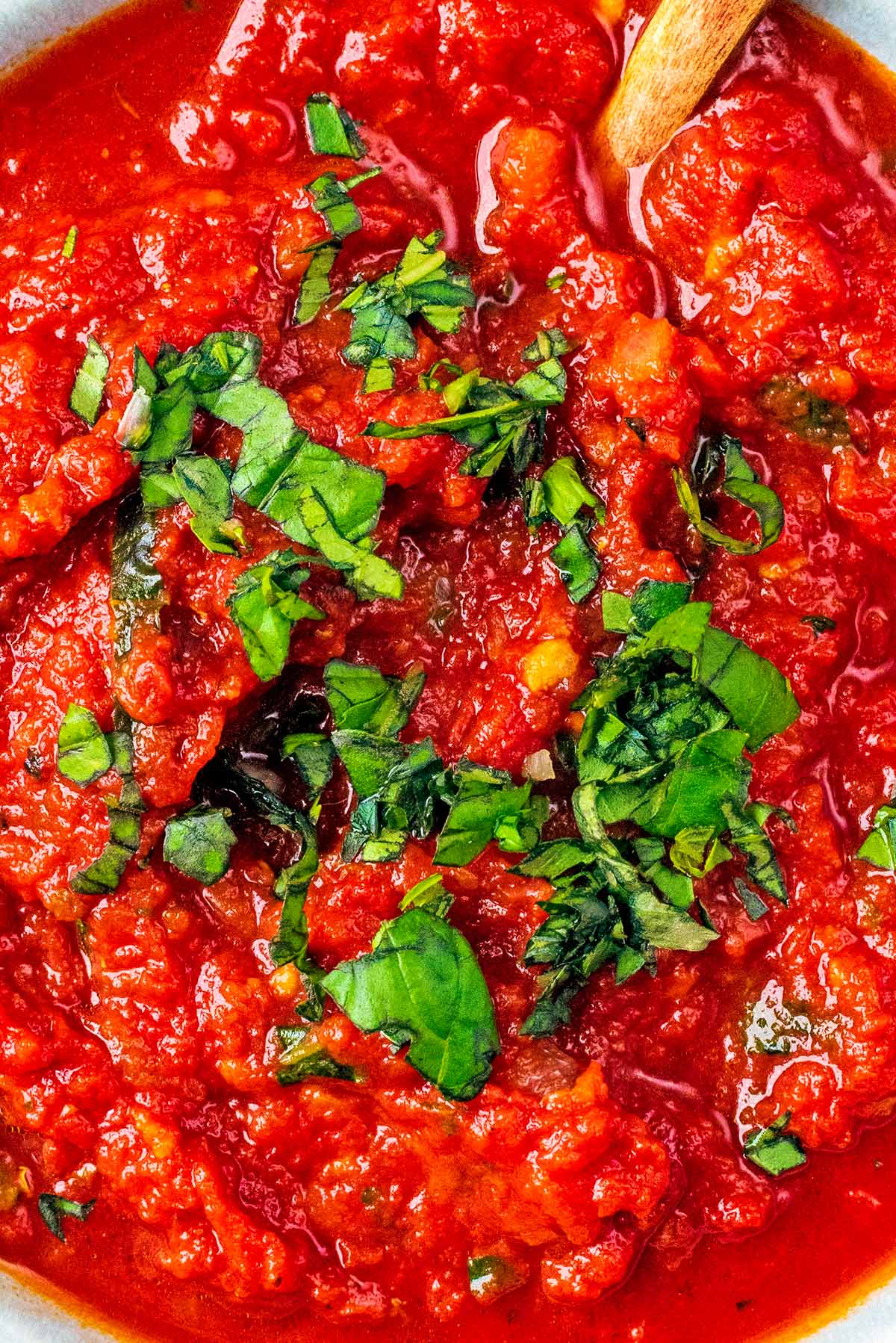 Variations
This is a fairly basic tomato sauce and the flavour of the tomatoes with the garlic and oregano are what shine through. However, there are a few other options when it comes to pizza sauce flavours.
To make this sauce really special, mix in some of your favourite BBQ sauce. You could try our Healthier BBQ Sauce too.
If you like spicy sauce, then you could stir some red chill flakes in to it, or even your favourite hot sauce (Sriracha works really well). If you want a more herby sauce, then you can stir in some chopped fresh basil before spreading it on to the pizza base.
What to serve it with
Well, this is pizza sauce, so we use it to make pizza! Although, it's not just used as a pizza base, as it's really good on garlic bread or used as a dip for dough balls. If you are using it to make pizza, then we recommend our Easy Flatbread Pizza, Greek Pizza, Aubergine Pizza or Portobello Mushroom Pizzas.
What side dishes go well with pizza? All of them! We love our Little Gem Salad, homemade chips with our French Fry Seasoning, Roasted Cherry Tomatoes or Garlic and Rosemary Roasted Potatoes.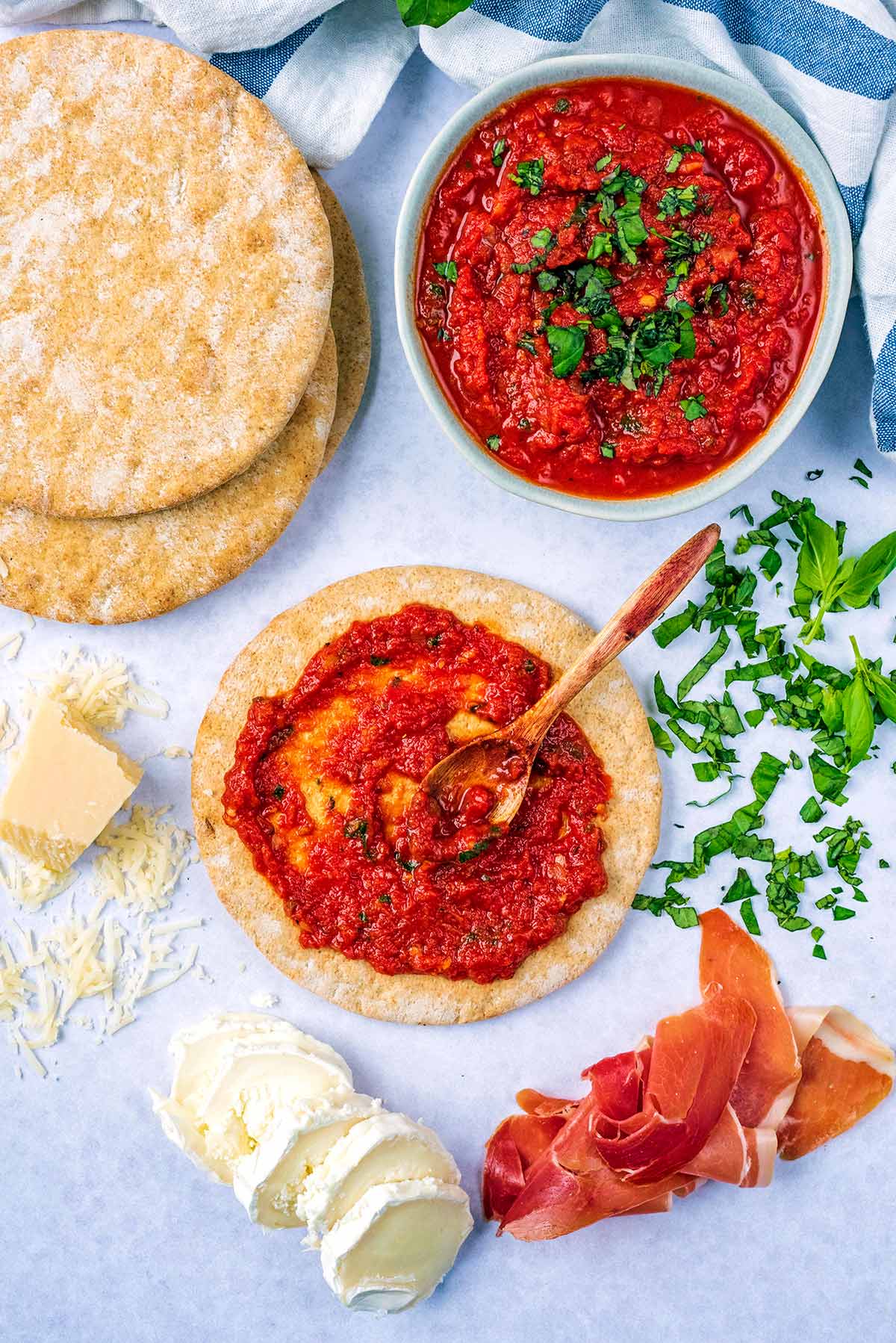 Frequently Asked Questions
Do I have to cook the pizza sauce?
There are lots of pizza sauce recipes out there and some don't need any cooking, and some take hours. This is a happy medium as it just requires a little cooking. You could just mix the ingredients together, however it just won't have the same flavour. Equally, you don't need to simmer it for a long time if using good quality ingredients, but if you have the time then it certainly won't hurt.
How much sauce does this recipe make?
Our recipe makes enough sauce for 6 medium sized pizzas, so it's a big batch recipes, but it freezes well. You could always reduce the recipe if you didn't want to make as much.
How to store pizza sauce
This sauce stores well in the fridge, meaning you can have quick and easy pizzas for days. You can store it in an air tight container and it will stay fresh for 4 days.
Can you freeze pizza sauce?
Yes, once it has cooled you can transfer it to a freezable container and it will keep for up to 3 months. If you want to freeze smaller portions (for small individual pizzas), then you can pour the sauce in to ice cube trays and freeze. Once they are frozen, you can pop them out of the ice cube tray and put in a freezer bag. Then you can just take out a cube at a time to defrost.
Why is my sauce too thin?
If you use cheap tinned tomatoes, then you will likely have a really watery sauce. If this is the case, regardless of what tomatoes you used, then you can add a little more tomato puree to thicken it up or just let it simmer for a little longer.
Why does my sauce taste weird?
If your sauce tastes a little odd, it might be because it has an acidic flavour to it. This happens when you don't use the best quality tomatoes. You can combat this by adding a pinch of sugar to the sauce.
Can you use pizza sauce for spaghetti?
Yes, this makes a delicious pasta sauce, so save any leftovers for the next day.
More sauce recipes
If you've tried this pizza sauce recipe, let us know how you got on in the comments below.
Tag us in your creations on Instagram @hungryhealthyhappy - Use the hashtag #hungryhealthyhappy too.
Recipe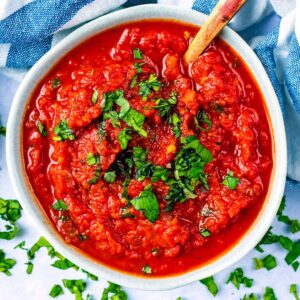 Easy Pizza Sauce
You can't beat homemade pizza sauce and this recipe couldn't be easier. Just 6 ingredients and 10 minutes and you have yourself an Easy Pizza Sauce.

Gluten Free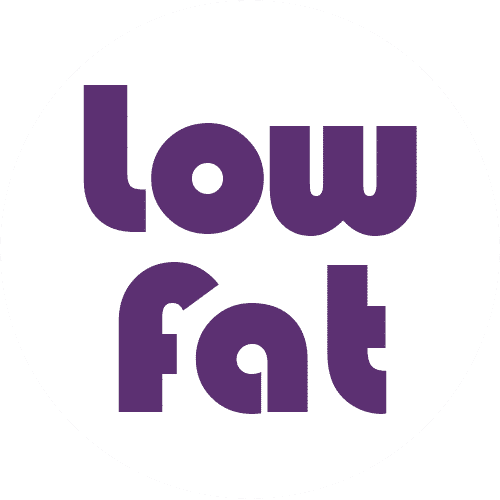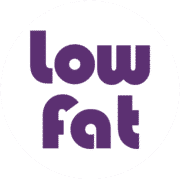 Low Fat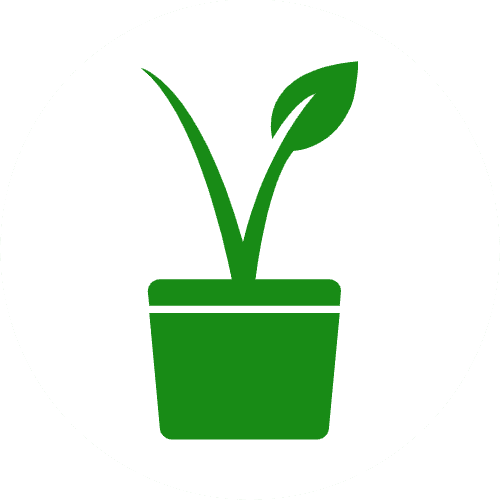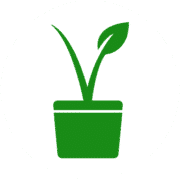 Vegan
Pin
Print
Save recipe
Recipe saved!
Ingredients
1

teaspoon

Olive oil

400

g

(

14

oz

)

Chopped tomatoes

-

(canned, as finely chopped as possible)

100

g

(

0.33

cups

)

Tomato puree

2

Garlic clove

-

crushed

2

Shallots

-

finely diced

1

teaspoon

Dried oregano

1

pinch

Sea salt and black pepper

0.5

teaspoon

Sugar

5

g

(

0.25

cups

)

Fresh basil

-

chopped
Instructions
Heat

1 teaspoon Olive oil

and gently cook

2 Shallots

and

2 Garlic clove

until softened - about 3-4 minutes.

Add

400 g Chopped tomatoes

,

100 g Tomato puree

,

1 teaspoon Dried oregano

,

0.5 teaspoon Sugar

and

1 pinch Sea salt and black pepper

.

Cook on a low heat for 5 minutes. Add

5 g Fresh basil

. Stir and serve.
Recipe tips
Add some extra flavour to this sauce with a glug of good quality olive oil. Not too much though, as you don't want to make it thin.
Got leftovers of this delicious sauce? Save it and stir it through cooked pasta for an easy meal.
Give this sauce extra flavour by stirring in a few tablespoons of your favourite BBQ sauce.
Nutritional Information
Serving:
1
portion
|
Calories:
31
kcal
|
Carbohydrates:
5
g
|
Protein:
1
g
|
Fat:
1
g
|
Saturated Fat:
1
g
|
Polyunsaturated Fat:
1
g
|
Monounsaturated Fat:
1
g
|
Sodium:
101
mg
|
Potassium:
237
mg
|
Fiber:
1
g
|
Sugar:
3
g
|
Vitamin A:
213
IU
|
Vitamin C:
9
mg
|
Calcium:
35
mg
|
Iron:
1
mg
The nutritional information provided is approximate and is calculated using online tools. Information can vary depending on various factors, but we have endeavoured to be as accurate as possible.