Deliciously oaty Healthy Christmas Cookies dipped in white chocolate with candy cane and gold sprinkles are the perfect way to start out the festive season. Kids will love decorating their own to leave out for Santa on Christmas Eve. Oat cookies packed with winter spices are a must make this Christmas and we have made them a little lighter.
Cookies are a must bake when it comes to Christmas. They are easy to make, with ingredients you usually already have in the baking cupboard and kids love them. These soft, festive spiced Christmas cookies have some healthier swaps made to them, but still packed with plenty of flavour.
Looking for some other Christmas treats to make? Why not try our Christmas Star Cookies, Christmas Tree Brownies, Cranberry and Orange Muffins, Cranberry Oatmeal Cookies or Cinnamon Flapjacks?
Jump to:
Why you will love them
A lighter Christmas cookie - We have used oats instead of regular flour which adds fibre and it helps to keep you fuller for longer. We have also gone light on the sugar.
Loads of decorating options - There are so many ways you can decorate these healthy Christmas cookies, so use whatever cake decorations you already have.
Easy for kids to make - Kids will love mixing up all the cooking ingredients and then dipping them in chocolate once they are cooked and cooled. Then you can let them go wild with the sprinkles if you are brave enough.
They make cute gifts - We love homemade Christmas gifts. They are a good way to save money, and some thought and effort goes in to them. Wrap some Christmas biscuits up in nice bags and boxes and they are perfect presents for neighbours or friends.
Ingredients needed
Oats - We used rolled oats in this recipe and it replaces all flour. Because of that, you get a totally different texture cookie and it is much softer. But we like that. Plus, it has oats in so that means we can eat them for breakfast, right?
Baking powder - This is used to increase the volume and lighten the texture of the cookies.
Spices - We used a mixture or cinnamon, nutmeg and ginger as we think they are the perfect combination when it comes to Christmas spices.
Orange - Just the zest of an orange goes in to these Christmas cookies, but it really does give a kick of orange flavour.
Vanilla - This is a must when it comes to baking, as it really enhances all the other flavours and it adds to the Christmas vibes.
Sugar - Christmas cookies should be sweet, which is why these cookies have some sugar. We went easy on it, so you don't get a really crispy cookie, but it is still sweet enough.
Butter - This not only adds flavour, but also helps to give them that melt in your mouth texture. We used less butter than we would in regular cookies though.
Milk - We used just a splash of milk, and this helps to loosen the cookie mixture up a bit, making it easier to roll in to a nice ball.
A full ingredients list with measurements is in the recipe card below.
How to make Christmas Cookies -Step by step
One: Put the oat flour, whole oats, baking powder, cinnamon, ginger, nutmeg and sugar in a bowl.
Two: Melt the butter and add to the oat mixture with the orange zest, vanilla and milk. Mix well to form a dough.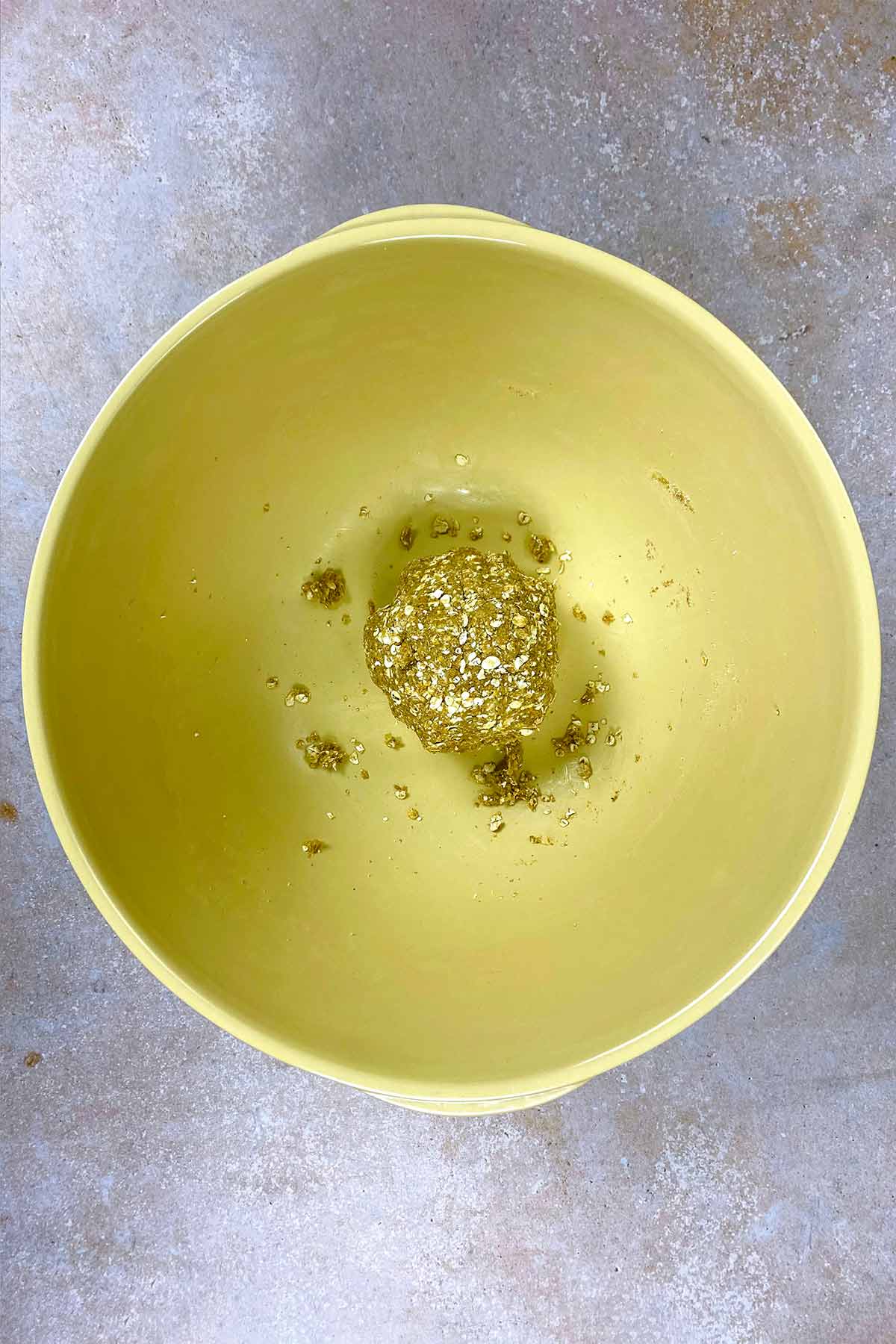 Three: Divide the dough into 10 and roll into balls. Place on a baking tray and press slightly to flatten them.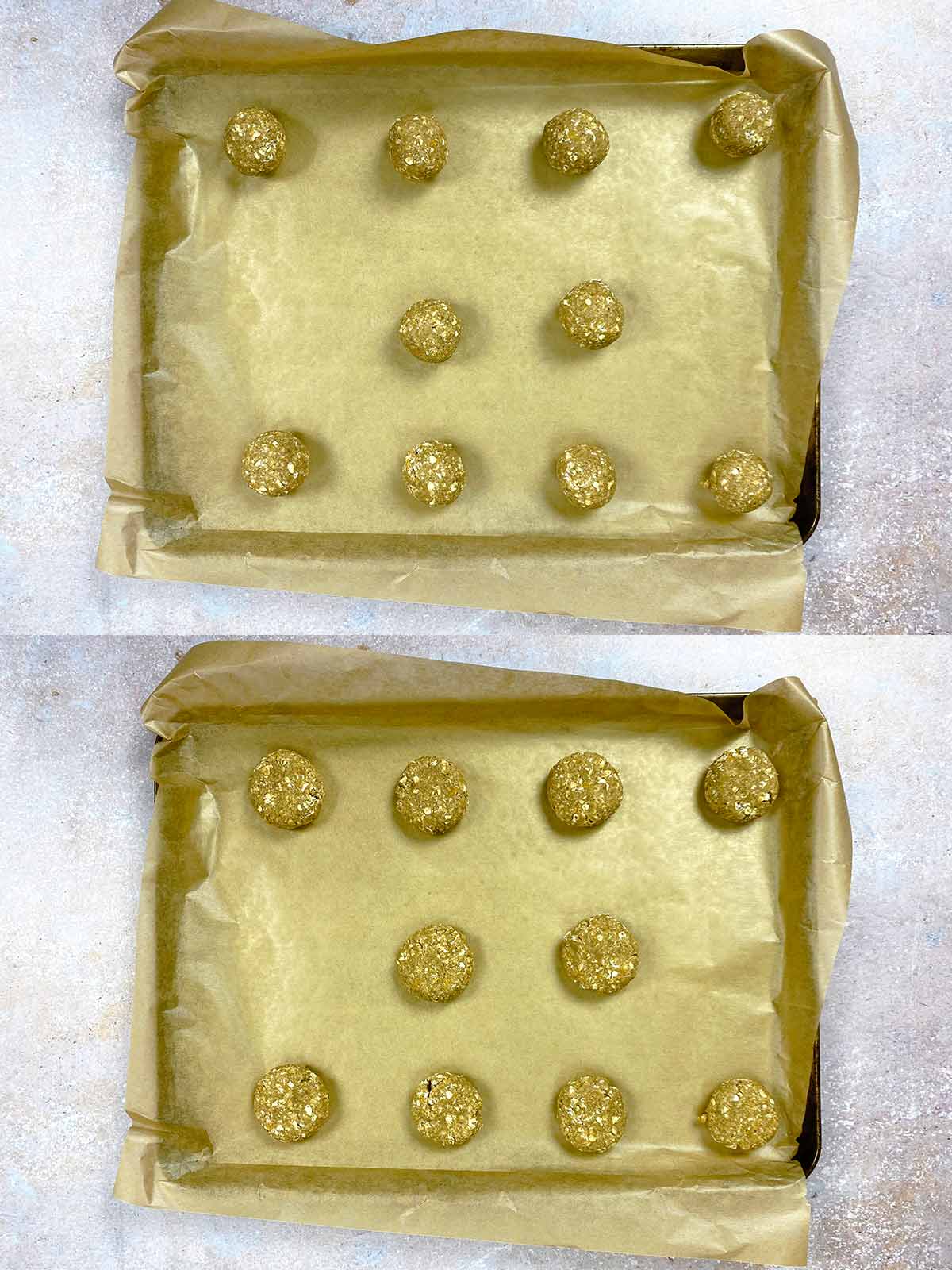 Four: Bake at 180°C/360°F/Gas 4 for 12 minutes. Once cooked, allow to cool and decorate.
Decoration
Firstly, you can dip the cookie in chocolate. You could go for a full dip and totally coat it, or you can go for the half dip like we have (this will shave off a few calories too).
You could even just drizzle it with chocolate, but you wouldn't be able to stick as many sprinkles to it that way. Choose from milk, dark, or white chocolate like we used.
When it comes to what you can sprinkle on your Christmas cookies, the options are almost endless. We went with crushed candy canes on half, the really give them that festive vibe, and then some gold star on the other half.
You could also add rainbow sprinkles, chocolate chips, crushed nuts, desiccated coconut, crushed Oreos, or any of your favourite cookie toppings.
What makes them healthy?
Healthy is such a subjective word and some people will look at these cookies and this they aren't healthy at all. But, it's all relative. When you look at traditional Christmas cookies that are loaded with sugar and butter (nothing wrong with those too of course) and then covered in icing, these are much healthier.
The recipe (and nutritional information) for these cookies is just for the cookies themselves, not the decorations. So, if you want to keep them lower in sugar then you can keep them as they are and they will still be just as delicious. But, where is the fun in that? The best thing about Christmas cookies is the decoration, and we have some easy decoration options for you below.
Firstly, these cookies are just 2 bites each, so they are the perfect portion size compared to the larger Christmas cookies you might usually buy. You could even roll them a little smaller and make them actual bite-sized.
We also swapped all of the flour with oats in this recipe. Using oats makes them higher in fibre, which means they are more filling and easier to stop at just 2 rather than 6, 7 or 10!
We also made sure to pack these cookies with cinnamon, which is not only known to have a whole plethora of health benefits, but all that natural flavour means we don't have to rely on sugar as much for flavour. Cinnamon can lower blood sugar levels, has anti-inflammatory properties and reduce heart disease risk factors. Just try to use Ceylon Cinnamon (known as "true cinnamon") rather than Cassia Cinnamon.
What to serve with healthy Christmas cookies
You have yourself a plate of Christmas cookies, you need a warming festive drink to go with it and we have you covered! Why not try our Christmas Snowman Hot Chocolate, Mulled Apple Juice, Peppermint Hot Chocolate, Cinnamon Mocha, Chai Tea Latte, Oat Milk Hot Chocolate, or Slow Cooker Hot Chocolate?
FAQs
How to store healthy Christmas cookies.
We stored them in an air tight container and they keep for up to 4 days. They do start to get a little tough by the end of it though.
How many calories in a healthy Christmas cookie?
There are 122 calories in each of these cookies. You could make them smaller if you wanted to keep each cookie under 100 calories.
Do Christmas Cookies make a good gift?
Absolutely! Who doesn't love the gift of food, and sugary food at that! If you are looking for something small, but heartfelt to make for friends or neighbours this Christmas, then these cookies would be perfect (providing you know of any allergies).
We wrap them in Cellophane Party Bags and then wrap some pretty ribbon round it and the kids make little labels. You could also put them in these Mason Jars and make them look pretty. They also make nice thank you gifts for Grandparents after Christmas.
Are healthy Christmas cookies gluten free?
Yes, because these use oats instead of flour, they are gluten free. Just make sure that all the other ingredients are certified gluten free and there is no cross contamination.
More Christmas recipes
If you've tried this Christmas Cookie recipe, then let us know how you got on in the comments below.
Tag us in your creations on Instagram @hungryhealthyhappy - You can use the hashtag #hungryhealthyhappy too.
Recipe
Healthy Christmas Cookies
Deliciously oaty Christmas Cookies dipped in white chocolate with candy cane and gold sprinkles are the perfect way to start out the festive season.

Gluten Free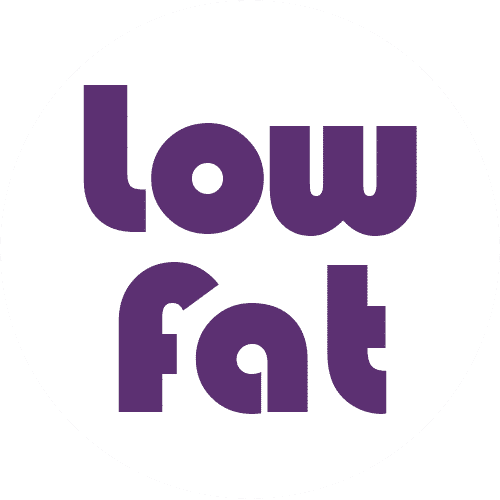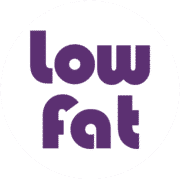 Low Fat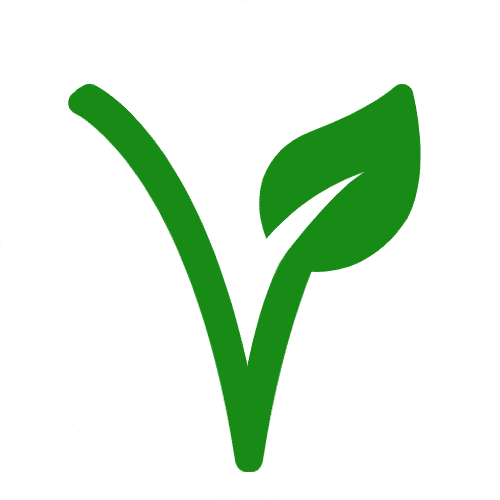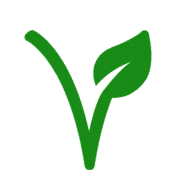 Vegetarian
Pin
Print
Save recipe
Recipe saved!
Ingredients
75

g

(

1

cups

)

Oats

-

(blended into flour)

75

g

(

1

cups

)

Oats

-

(left whole)

1

teaspoon

Baking powder

1

teaspoon

Cinnamon

0.5

teaspoon

Ground ginger

0.5

teaspoon

Ground nutmeg

2

tablespoon

Orange zest

0.5

teaspoon

Vanilla extract

50

g

(

0.25

cups

)

Caster sugar

75

g

(

0.33

cups

)

Butter

2

tablespoon

Whole milk
Instructions
Preheat your oven to 180°C/360°F/Gas 4.

Put

75 g Oats

(blended into flour),

75 g Oats

(left whole),

1 teaspoon Baking powder

,

1 teaspoon Cinnamon

,

0.5 teaspoon Ground ginger

,

0.5 teaspoon Ground nutmeg

and

50 g Caster sugar

into a bowl.

Melt

75 g Butter

and add to the oat mixture with

2 tablespoon Orange zest

,

0.5 teaspoon Vanilla extract

and

2 tablespoon Whole milk

.

Mix well to form a dough.

Divide the dough into 10 and roll into balls. Place on a baking tray and press slightly to flatten them.

Once cooked, allow to cool and decorate.
Notes
Play around with the spice mixture and adjust to suit your own tastes. You can always add less and then taste the batter and add more if needed.
Add some extra Christmas flavour by mixing some dried cranberries in to the cookie mixture.
Add a pinch of salt to the cookies to really bring out the flavours.
These cookies don't rise or spread when cooking like other cookies usually do. So, make sure once you have rolled them in to a ball and put them on the baking tray, you carefully squash them down
If you don't want to dip your cookies in chocolate, but still want them to taste a little more indulgent, you could always drizzle some melted chocolate on top.
You can quickly melt chocolate by putting it in a Pyrex bowl and melting it in the microwave.
These cookies will store in an air tight container for up to 4 days.
Nutritional Information
Serving:
1
cookie
|
Calories:
122
kcal
|
Carbohydrates:
15
g
|
Protein:
2
g
|
Fat:
6
g
|
Saturated Fat:
4
g
|
Cholesterol:
16
mg
|
Sodium:
56
mg
|
Potassium:
109
mg
|
Fiber:
2
g
|
Sugar:
5
g
|
Vitamin A:
199
IU
|
Vitamin C:
2
mg
|
Calcium:
39
mg
|
Iron:
1
mg
Disclaimer
The nutritional information provided is approximate and is calculated using online tools. Information can vary depending on various factors, but we have endeavoured to be as accurate as possible.