Mac and cheese might just be the ULTIMATE comfort food and this slow cooker version couldn't be easier. No prep or pre-cooking needed, just dump it all in and leave it to cook. Creamy and cheesy, this Slow Cooker Mac and Cheese is kid friendly, indulgent and takes just minutes to put together.
You can't go wrong with a comforting pasta dish. Whilst we love a big bowl full of our Bolognese Pasta Bake or Creamy Chicken Spinach Pasta, when we are short on time this Slow Cooker Mac and Cheese is a winner. Perfectly cooked macaroni in a creamy cheese sauce - simple comfort food at its finest. If you haven't tried cooking pasta in the slow cooker before, then your mind is about to be blown!
Our kids would happily eat mac and cheese every day (actually, so would we), but making a cheese sauce from scratch and standing over the hob making it all is something we don't always have time for. Which is why we tried making it in the slow cooker and we have never turned back! It's easy to adapt and add in some hidden vegetables, which is a win with me and the kids still have their favourite comfort food.
If you have a mac and cheese craving, but have a little more time in the kitchen, then why not try our Cauliflower Mac and Cheese or Healthy Mac and Cheese (which also have hidden vegetables in them).
Jump to:
Why you will love it
Comforting - I challenge you to find a meal more comforting than mac and cheese. It's like a hug in a bow. A big cheesy hug! Maybe there is something more comforting, but I doubt it is easier to throw together than this.
Easy - Just 2 minutes is all it takes to throw this recipe together, as it is as simple as dumping the ingredients in the slow cooker bowl and giving it a big stir. No pre-cooking of the pasta and nothing to chop.
Freezable - Our freezer always has at least 4 portions of this stashed away for those busy days where you don't even have time to throw something in the slow cooker. Cooking it in the slow cooker means it's easy to batch cook and then portion out and freeze. More freezing instructions are below.
Adaptable - This is just your basic standard mac and cheese - pasta with a cheesy sauce. But it can be SO much more than that. Below we have given you a few different ways to adapt it with vegetables and protein options.
Ingredients needed
Pasta - It wouldn't be macaroni and cheese without using macaroni, would it? Whilst usually we would say feel free to throw all the rules out the window and use any pasta you like, for this recipe we suggest sticking with macaroni. These are small pasta pieces and they cook much better in the slow cooker. Anything bigger and you will end up with hard pasta.
Cheese - The star ingredient of mac and cheese. We have used a full fat cream cheese, which helps to add to the sauce of the dish and then some cheddar too, to make it nice and melty. We used an extra strong mature cheddar, as it has such an intense flavour that you can get away with using less, which results in a lower calorie dish.
Butter - This makes the recipe super indulgent. It also helps to make the sauce and this recipe needs plenty of liquid in it for the pasta to cook. We use unsalted butter.
Milk - The main base of the sauce and what helps the pasta to cook in the slow cooker. We used whole milk, as it helps make the cheese sauce nice and creamy, but you could use semi-skimmed instead.
Mustard - We love mustard in mac and cheese, as it gives a real burst of flavour. We used whole grain, but you could use Dijon or English instead, or even a pinch of mustard powder.
Seasoning - Salt and pepper are essential seasonings in this recipe, but we also added a pinch of paprika to add a little smokiness to it. You could leave this out though if you wanted to.
A full ingredients list with measurements is in the recipe card below.
Step by step
One: Put all of the ingredients in the slow cooker and mix well.
Two: Cook on low for 2 hours until the pasta is cooked through. We like to stir twice during cooking (if we have time) to make sure all the cheese is mixed evenly when melted, but you don't have to.
Variations
Cheese - One of the easiest ways to adapt this recipe is by changing the cheese that is used, or using a mixture of cheese. We used a mature cheddar for strong flavour, however you could also use parmesan and/or mozzarella. It needs to be a cheese that melts well, so it can all get mixed up in to the creamy sauce. If we want to make a fancy version of this, then we crumble in some stilton.
Protein - Of course there is lots of protein from the cheese and milk, however if you want to give this a protein boost then you can stir in some cooked shredded chicken once it is cooked. Why not try our Perfect Roast Chicken or Slow Cooker Whole Chicken? We also think crumbling in some grilled chopped bacon before serving takes this mac and cheese to the next level.
Vegetables - We love any recipe that we can give a vegetable boost to and there are lots of options here. Our favourite way to add some "hidden" vegetables is to cut up small chunks of cauliflower and mix it in to cook at the same time. If you want it even more hidden, you can shred it in, so it really becomes part of the sauce. Another easy vegetable to hide is courgette (zucchini). Just peel the green skin off (or keep it on if it doesn't need to be that hidden) and grate it in.
If you don't need to hide the vegetables from fussy kids, then why not add a couple of handfuls of frozen peas or sweetcorn in or even some small bits of broccoli with the cauliflower. You can also stir in some spinach 20 minutes before it is finished cooking for a real green boost.
What to serve this with
When we want a super lazy dinner, we just serve it as it is. Pasta and cheese - simple and delicious. However, when we have a bit more time, are feeling super hungry, or maybe serving it up to guests then we have some options of side dishes and protein toppers.
If you didn't want to stir in some cooked shredded chicken, why not serve this slow cooker mac and cheese with Marinated Chicken Skewers, Honey Mustard Salmon, Honey and Lime Chicken or Pesto Salmon. We also think mac and cheese and Pulled Pork is a pretty epic combination.
If it is a vegetable packed side dish you are looking for, then we recommend our Roasted Lemon Asparagus or Garlic and Herb Mushrooms. You also can't go wrong with our Grilled Little Gem Salad and some breadsticks/garlic bread.
Frequently asked questions
Is slow cooker mac and cheese healthy?
This is a pretty indulgent meal, however you get to control just how much or how little cheese you put in to it. You can also make it a more nutrient dense meal by adding some vegetables to it. I think portion control is key when it comes to mac and cheese.
How many calories in slow cooker mac and cheese?
There are 554 calories per portion.
How to store slow cooker mac and cheese?
If you have leftovers, then you can store it in an air tight container in the fridge for up to 3 days.
Can you freeze slow cooker mac and cheese?
Yes, this freezes well, making it a great batch cooking meal for busy nights. Make sure it has fully cooled and then portion it out to freezable containers and then it will keep in the freezer for up to 3 months.
How to reheat slow cooker mac and cheese
When mac and cheese cools, it solidifies. So you need to reheat it gradually and we do that in the microwave or on the hob/stove top, stirring every minute or so until it is cooked through. You can add a splash of milk to loosen it up a little if it is still too thick.
Is it gluten free?
Our version is not gluten free, however you can use gluten free pasta instead. The cooking time might vary, as we haven't tried using gluten free pasta in the slow cooker before. Do leave a comment to let us know if you try it out.
Can I double this recipe?
Yes, you can double this recipe and it will not change the cooking time. Just make sure that your slow cooker is big enough for double the ingredients.
More slow cooker recipes
If you've tried this slow cooker mac and cheese, let us know how you got on in the comments below.
Tag us in your creations on Instagram @hungryhealthyhappy - Use the hashtag #hungryhealthyhappy too.
Recipe
Slow Cooker Mac and Cheese
Mac and cheese might just be the ULTIMATE comfort food and this slow cooker version couldn't be easier.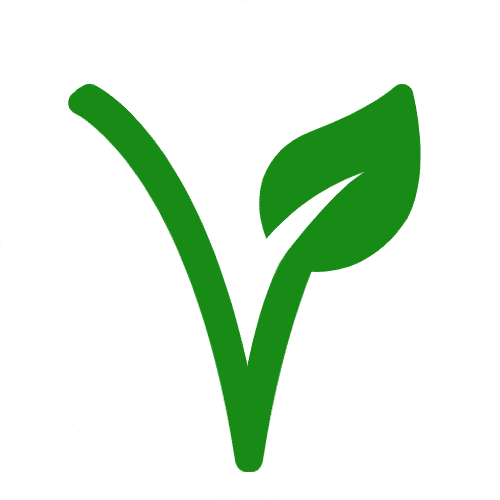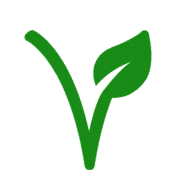 Vegetarian
Pin
Print
Save recipe
Recipe saved!
Ingredients
320

g

Macaroni

550

ml

Whole milk

50

g

Butter

-

cubed

100

g

Mature cheddar

-

grated

50

g

Cream cheese

1

teaspoon

Wholegrain mustard

0.5

teaspoon

paprika

0.5

teaspoon

Sea salt

0.5

teaspoon

Black pepper
Instructions
Put all of the ingredients in the slow cooker and stir well

Cook on low for 90 minutes
Notes
Make sure to give everything a really good mix before turning the slow cooker on. This helps to ensure that the sauce is evenly mixed.
The key to this slow cooker mac and cheese turning out perfectly is know how your slow cooker cooks. Every slow cooker is different and some cook quicker than others, and others take a bit longer. You need the pasta to be cooked all the way through, but you don't want it to be mushy. It should still have a little bit of bite to it. If your slow cooker tends to cook things too quickly, then check it 30 minutes before the time is up, as it might already be done. Equally, if your slow cooker is a bit too slow, it might need 30 minutes more.
We stir the pasta once, maybe twice just to make sure the sauce is all mixed up and all the pasta is covered. However, don't keep opening up the slow cooker to take a look/smell, as you will let out all the moisture and that helps to prevent the pasta from going dry.
If you want to mix this recipe up a bit, then you can use parmesan and cheddar, or even add in some mozzarella too.
Try to avoid using pre-grated cheese. This is because they tend to add anti-caking agents and this will change the consistency of the sauce and it will be too gritty and not as melty.
Like a bit of spice in your meals? You can add a pinch of cayenne at the same time as the paprika, or even add a sprinkle of red chilli flakes before serving. We also love chipotle mac and cheese, where we swap the mustard for chipotle en adobo.
Nutritional Information
Serving:
1
portion
|
Calories:
554
kcal
|
Carbohydrates:
61
g
|
Protein:
22
g
|
Fat:
28
g
|
Saturated Fat:
17
g
|
Cholesterol:
81
mg
|
Sodium:
654
mg
|
Potassium:
402
mg
|
Fiber:
3
g
|
Sugar:
10
g
|
Vitamin A:
1095
IU
|
Calcium:
368
mg
|
Iron:
1
mg
Disclaimer
The nutritional information provided is approximate and is calculated using online tools. Information can vary depending on various factors, but we have endeavoured to be as accurate as possible.