Cooking bacon in the microwave is the quickest and easiest way to cook it. Perfectly and evenly cooked, and nice and crispy. All you need is a plate and some paper towels. Follow all our tips to see how to microwave bacon, for a quick and easy meal. It's a great time saving hack when you have limited time in the morning and just want to cook a few slices of bacon.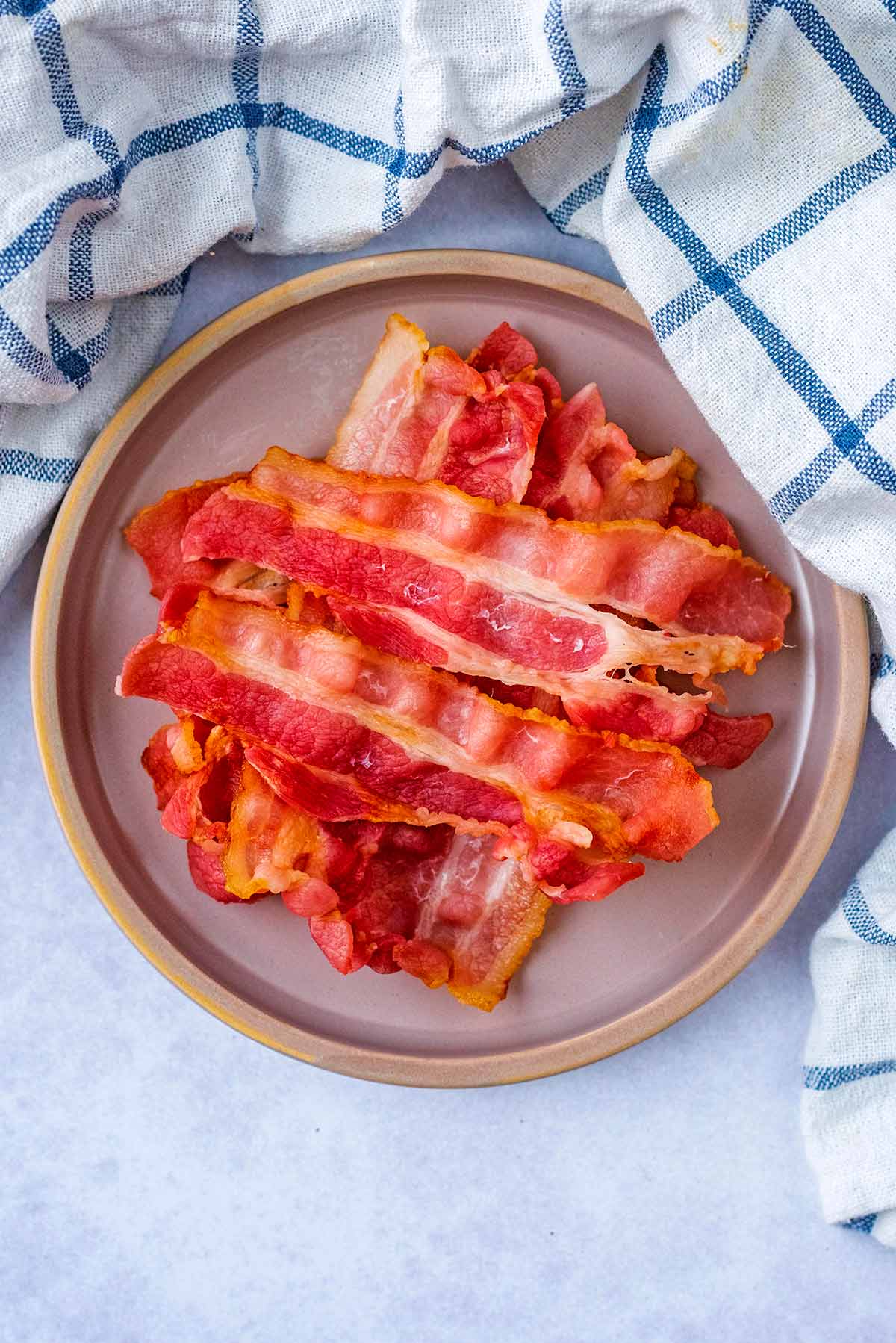 Why get out a big pan when you can cook perfectly crispy bacon in the microwave. It is never going to have the exact same texture as frying it in oil, but we love the texture of bacon cooked in the microwave. We have been making microwave bacon since our student days, when we couldn't be trusted with a pan of hot oil without setting the smoke alarms off!
It's so easy and you get delicious bacon every time in the microwave, and ready in under 4 minutes. The best thing is, you don't have all the grease to clean up afterwards from a pan (or kitchen walls), as the kitchen paper soaks it all up so you can just throw it away.
If you are looking to try other recipes with bacon in, then why not try our Healthy Carbonara, Easy Bacon Pasta, Chopped Blue Cheese Salad and Hunter's Chicken.
Jump to:
Why you will love it
Quick and easy bacon - This bacon cooks in just 4 minutes and it's so easy to do. All you need is a microwave plate and some kitchen paper.
Less mess - There is no grease to clean up from a pan, as the paper soaks it all up and there is no bacon fat splatter to clean off the wall.
Cook as much as you need - If you are just cooking for one, this is the best way as you can just cook a couple of slices at a time.
Healthy - Cooking bacon in the microwave is less calories and fat, as there is no oil needed to fry it.
Versatile - There are so many ways to use this bacon and we have given our favourite ways below.
Ingredients needed
Bacon - This is all you need to cook bacon in the microwave. We used smoked streaky bacon for this, and we think this is what works best when using the microwave. However you could use back bacon (Canadian bacon), but cooking times will vary.
A full ingredients list with measurements is in the recipe card below.
How to microwave bacon - Step by step
One: Put 2 pieces of kitchen paper on a microwaveable plate and lay 4 slices of bacon on it, making sure that they don't overlap. Put another 2 pieces of kitchen paper on top of the bacon.
Two: Cook in the microwave on high for 4 minutes.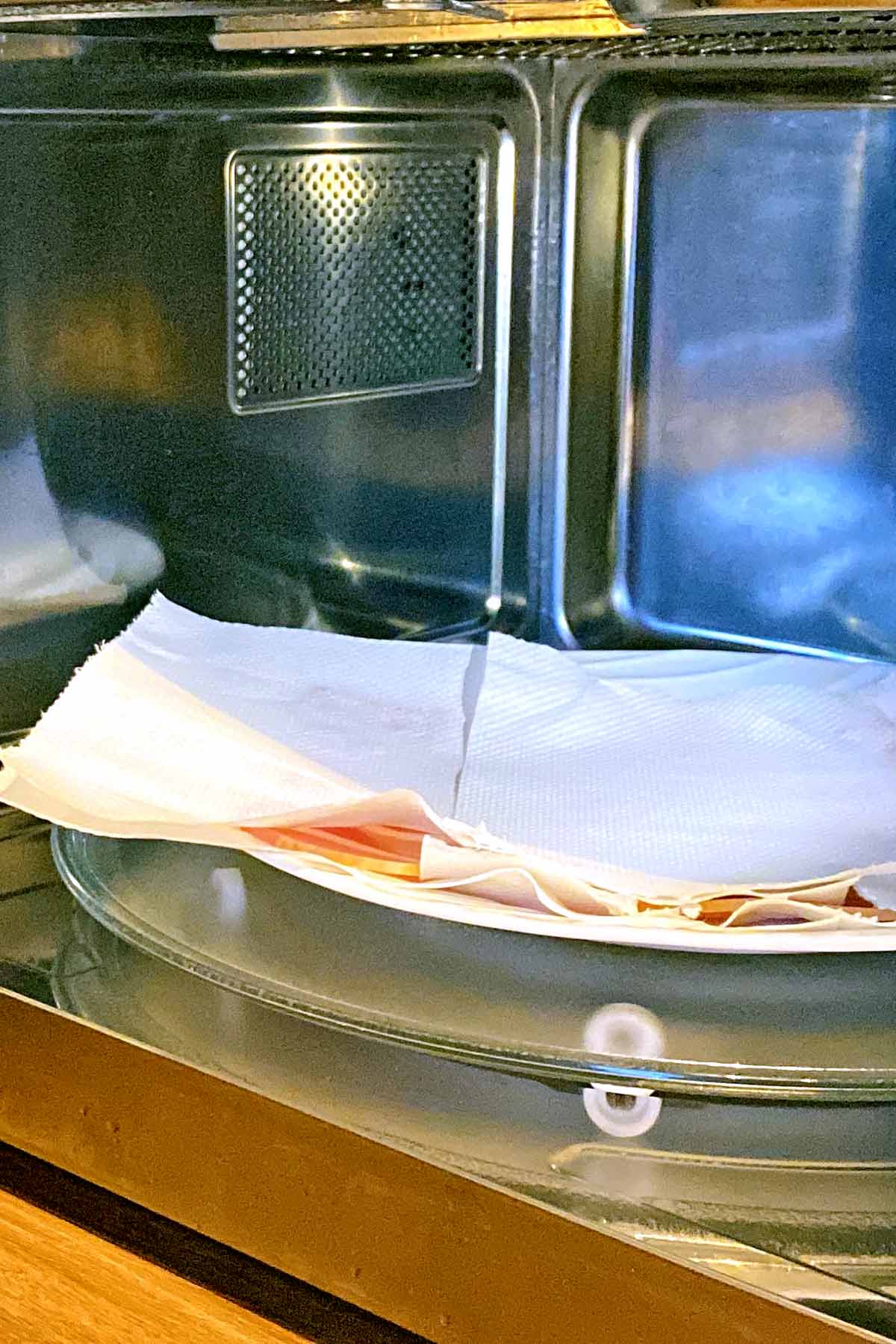 Three: Remove the paper towel and enjoy your bacon.
Why use a microwave
Microwaves have gotten a bad reputation over the years. They have been called lazy and they have been called dangerous. But, if you are looking at these recipes then I am guessing that you don't believe either of those, and neither do we. Let's dispel those myths. Firstly, there is no real evidence that shows that microwaves are dangerous to your health. You will find a lot of information on the internet to say they are, but nothing scientifically proven. However, studies have shown that using a microwave might be better at preserving nutrients than other cooking methods.
Microwaves are for lazy people? Nope! That is such an ableist thing to say. There are many reasons why people might use a microwave as a convenient method of cooking, such as not being able to stand at the cooker for any length of time. Also, microwaves tend to cook things much quicker, which is perfect for those with less time in the kitchen and you also don't usually need to do any stirring, which is perfect for if you need something you can just put in and leave.
Sometimes the microwave can be a bit of a life saver. If you oven breaks, or you are having your kitchen renovated, you need to be able to make meals with just a microwave. Maybe you are living in accommodation with no/limited cooking facilities like a hotel/studio/student halls. We want to show just what you can do with a microwave. Microwaves also don't heat up the kitchen, so it's a good cooking method for a hot day.
Health benefits
We all know that bacon isn't the healthiest food out there and it's definitely one that we like to limit but we still do very much enjoy it. However, cooking bacon in the microwave does have some benefits. It has less calories and fat compared to frying it in oil in a pan.
You can also use this method to cook turkey bacon. The cooking time will be less, as it is leaner.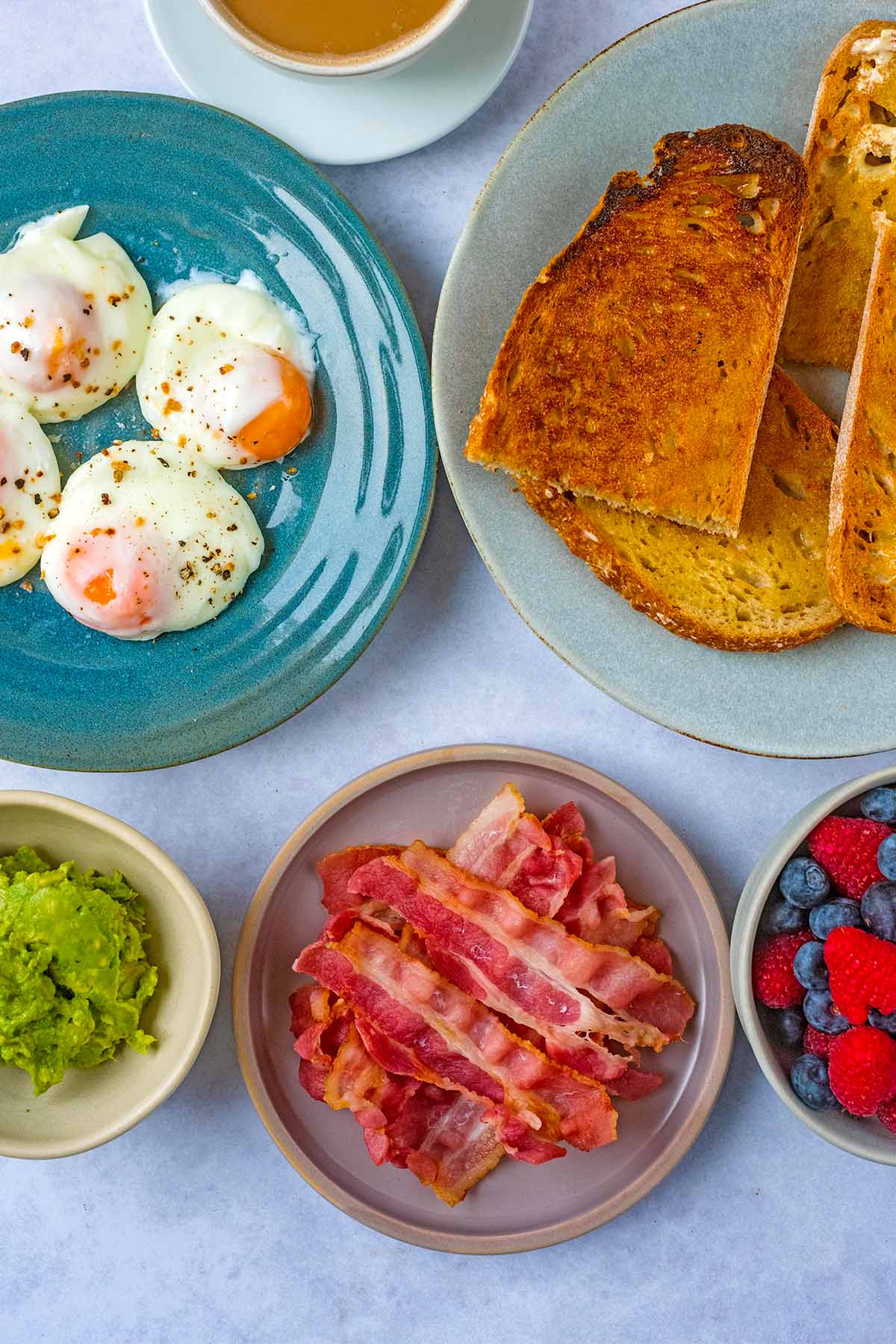 How to serve Microwave Bacon
Well, the obvious choice is with eggs at breakfast. Why not try our our Microwave Poached Eggs, Mushroom Omelette, Eggs Baked in Portobello Mushrooms or Breakfast Egg Muffins?
Other breakfast options that go really well with this are Breakfast Burritos, Mexican Beans on Toast, Smashed Avocado on Toast, Breakfast Traybake or Creamy Mushrooms on Toast.
We also love it in a BLT sandwich/wrap or on a burger. Why not try our Baked Chicken Burger, Mexican Burger, Pork and Apple Burger or Hidden Vegetable Beef Burgers.
Storage
Store: If you have leftover bacon (although, I have never heard of such a thing), then it can be stored in an air tight contain in the fridge for up to 4 days.
Freeze: Place a sheet of greaseproof paper on a baking tray and add the bacon, making sure it isn't overlapping. Top with another sheet of greaseproof paper and put in the freezer for 2 hours. You can then transfer the frozen slices to a microwave bag and it will keep in the freezer for up to 6 months.
Defrost: Frozen bacon will defrost at room temperature in about an hour.
Reheat: To reheat the leftover bacon, make sure it is fully defrosted and put it on a plate lined with paper towel and cook for 30 seconds until heated through. We usually eat leftovers cold, as reheating them can make them a bit tough.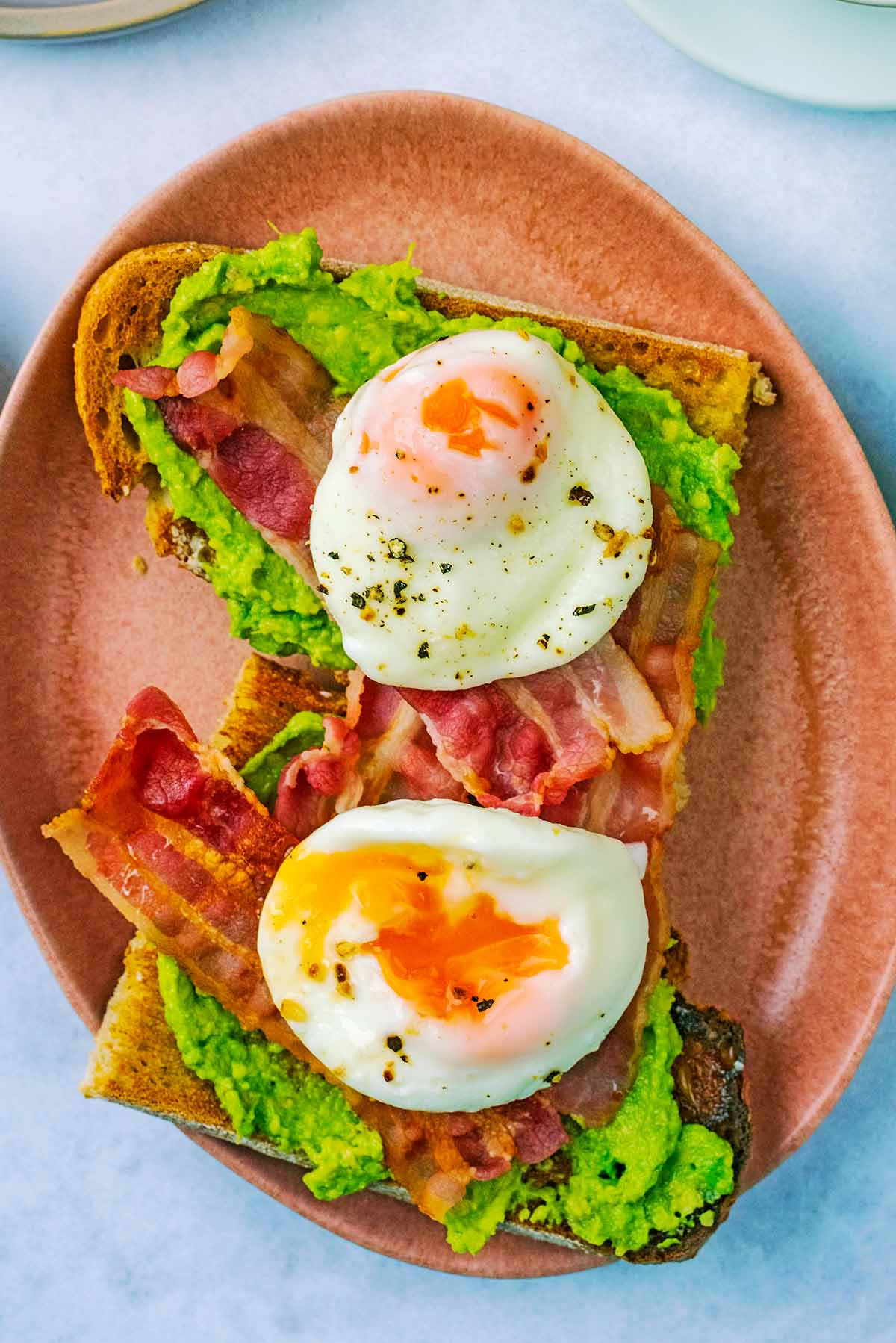 Frequently Asked Questions
What is the texture of microwave bacon?
This depends on how long it is cooked for. Following our recipe, you will get crispy bacon, but it will be a little bit chewier than you would get from frying it. It's still delicious though.
How long do you cook microwave bacon for?
Microwave cooking temperatures can vary massively, so there will be a little trial and error when you first make this, so you can find the exact cooking time using your microwave. Perfect bacon should be crispy in our opinion.
In our microwave (our is 1,000 watts) it takes about 4 minutes and this is what we have found when we have made this in over microwaves when travelling too. But use that as a guide. It will depend on how powerful your microwave is, the type of bacon used and how you like it cooked. As a general rule, it will take about 1 minute per rasher of bacon. If you want it extra crispy, then cook it for a minute longer. The bacon will get crispier as it cools too. If you want it more chewy rather than crispy, then cook it for 3 to 3 and a half minutes.
Is microwave bacon gluten free?
If you use bacon that is certified gluten free and make sure that there is no cross contamination, then this can be gluten free.
Why is my bacon overcooked/undercooked?
This will depend on the time that you have cooked it for. If it is undercooked, then cook it for a bit longer. It is is too crispy, then it needed less time.
Can I cook more than 4 slices at a time?
Yes, you can cook quite a few slices of bacon at the same time. For best results, just cook 4 slices in one layer. However, you can add another two layers on top, making sure that there is a couple of pieces of kitchen towel between each later.
Can I use thick cut bacon?
Yes, you can, but you will need to cook it for a lot longer and it might not get as crispy. Thick cut bacon will take around 8-9 minutes in the microwave.
More recipes under 10 minutes
Now you know how to microwave bacon, let us know how you got on in the comments below.
Tag us in your creations on Instagram @hungryhealthyhappy - Use the hashtag #hungryhealthyhappy too.
Recipe
How To Microwave Bacon
Follow all our tips to see how to microwave bacon, for a quick and easy meal. It's a great time saving hack when want to cook a few slices of bacon.

Gluten Free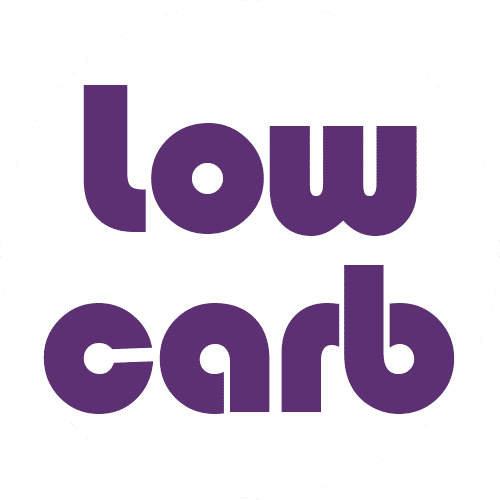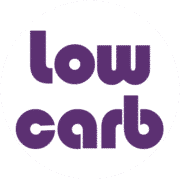 Low Carb
Pin
Print
Save recipe
Recipe saved!
Instructions
Put 2 pieces of kitchen paper on a microwaveable plate and lay 4 slices of bacon on it, making sure that they don't overlap.

Put another 2 pieces of kitchen paper on top of the bacon and then put it in the microwave on high for 4 minutes.
Recipe tips
Don't forget to add the paper towels, as this will soak up all the grease.
The bacon will get crispier as it cools, so bare this in mind when cooking it.
Don't overlap the bacon on the plate. Each slice should be next to each other, and not overlapping.
be careful when taking the plate out of the microwave, as it will be very hot. Use oven gloves or some paper towels to get it out.
The key to this recipe is using the best quality bacon that you can.
Use bacon slices that are the same size and shape. This will ensure that they all cook evenly.
Let the bacon rest for a couple of minutes before serving, as this will help it to crisp up.
Nutritional Information
Serving:
2
slices
|
Calories:
183
kcal
|
Carbohydrates:
1
g
|
Protein:
6
g
|
Fat:
17
g
|
Saturated Fat:
6
g
|
Polyunsaturated Fat:
3
g
|
Monounsaturated Fat:
8
g
|
Trans Fat:
1
g
|
Cholesterol:
29
mg
|
Sodium:
291
mg
|
Potassium:
87
mg
|
Vitamin A:
16
IU
|
Calcium:
2
mg
|
Iron:
1
mg
The nutritional information provided is approximate and is calculated using online tools. Information can vary depending on various factors, but we have endeavoured to be as accurate as possible.