If you are looking for a budget friendly, healthy and protein packed meal, then you need to give this Spicy Moroccan Chickpea Stew a try. It is made using store cupboard staples, so you might not even need to go shopping to make it, and it's easy to adapt. Simple ingredient, but big flavours. Dip some crusty bread in to it for a warming and hearty meal.
One ingredient we always have in our cupboard is chickpeas. They are super cheap, really versatile and who doesn't want to be able to whip up some homemade hummus within minutes?
But there is SO much more to chickpeas than just hummus. We love using them as a base for a rich and hearty chickpea stew, that is still nutrient dense as well. This Moroccan version just so happens to be one of our favourites. Chickpeas in a tomato based sauce with harissa and ras-el-hanout.
Jump to:
Why you will love it
Vegan - Vegan food can be hearty and comforting too and this Moroccan chickpea stew is definitely that.
Low in calories - There are just 400 calories for a big bowl and it is super filling too.
Budget friendly - This is really cheap to make and uses mostly ingredients that you probably already have in your cupboard. It's easy to adapt too, so you don't need to spend money on buying anything special.
Protein packed - Vegan meals can be full of protein too and this spicy chickpea stew certainly is. It has lentils and chickpeas - both which are full of protein.
Ingredients needed
Oil - We cooked the onions in a good quality olive oil.
Onion - The is the base of the chickpea stew. We used a medium brown onion, however you could swap it for 3 shallots, which would give it a sweeter flavour.
Spices - This is where most of the flavour comes from. We used a mixture of cumin, cinnamon, paprika, ras-el-hanout (a must in Moroccan dishes), salt and pepper
Chopped tomatoes - This is what makes up the bulk of the sauce, so you want to use the best quality chopped tomatoes that you can. Cheap tomatoes tend to be really watery and you will end up with a thin stew.
Tomato puree - This helps to thicken the sauce and add a more tomatoey flavour.
Harissa - This is a hot chilli pepper paste. You can also get rose harissa which adds a lovely floral flavour to the Moroccan chickpea stew. It is easy to make your own Harissa Paste.
Stock - Use a good quality vegetable stock to loosen up the stew.
Lentils - We used red lentils because they are quick cooking. You could use green lentils instead, but we would recommend using a can of cooked green lentils.
Chickpeas - This is the star of the stew. We used a can of chickpeas and we rinsed them before stirring them in.
Coriander - This adds some lovely freshness to the chickpea stew.
A full ingredients list with measurements is in the recipe card below.
Step by step
One: Heat some oil in a large pan, add the onion and gently cook for 2 minutes.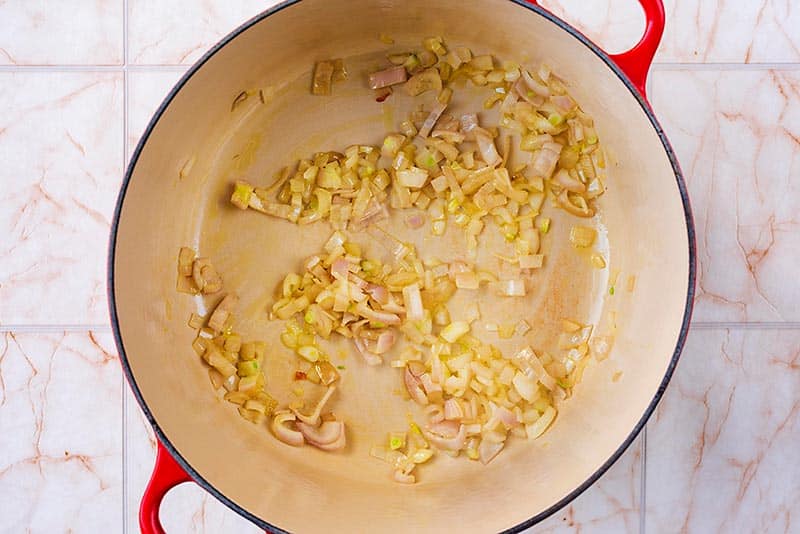 Two: Add the cumin, cinnamon, paprika, ras-el-hanout and salt and pepper and stir well and cook for a further minute.
Three: Add the chopped tomatoes, tomato puree, harissa, water and stock cube and stir well.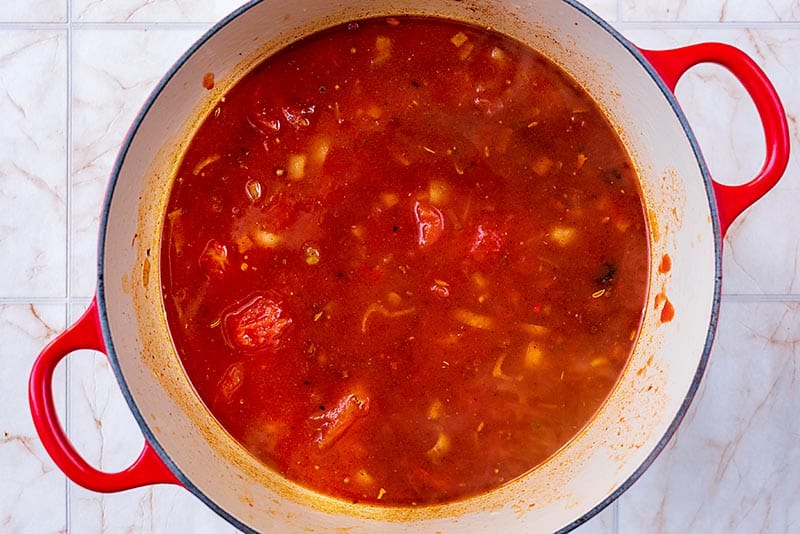 Four: Add the lentils, stir and simmer for 10 minutes. Then add the chickpeas and simmer for a further 10 minutes. Add a little more water if needed.
Five: Add the chopped coriander (cilantro), stir and simmer for 5 more minutes.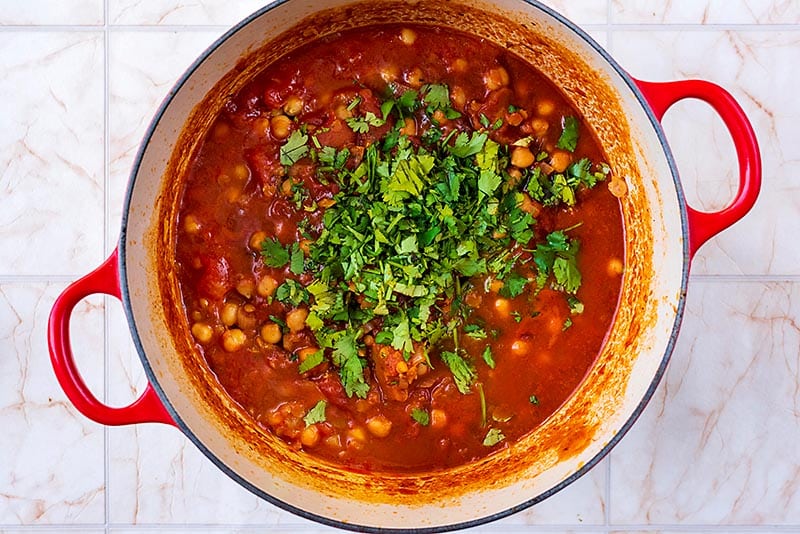 Health benefits of chickpeas
Chickpeas are really versatile and they are nutritious too. Canned and dried chickpeas have a low glycemic index, which means your body absorbs and digests them slowly. This helps to keep your blood sugar and insulin from going up too fast.
Chickpeas are high in dietary fibre, as well as being a good source of calcium, iron and folate.
Moroccan flavours
When we don't know what to make for dinner, we raid the cupboard and make some kind of chickpea stew. We always have chickpeas and tinned tomatoes and an abundance of herbs and spices, so it just kind of comes together.
This Moroccan version is a favourite, because anything we can add lots of ras-el-hanout to is good with us. We just added a little bit of cayenne pepper to the stew, but you could add plenty more if you like your meals spicy.
We also added some harissa to it to give it a little bit of extra spice, but also because anything Moroccan just needs a little bit of harissa in our opinion. If you haven't tried it, or even heard of it before, harissa is a North African hot chilli paste and it is another one of our favourite ingredients. You can buy rose harissa too, which adds even more flavour.
Harissa is made mostly of roasted red peppers and you can buy tubes of it in the world food aisles of supermarkets. A little bit goes a long way too, so another must if you are trying healthy eating on a budget.
Variations
Although this is a Moroccan stew, that is only because of the spices that we have used. You could make it in to a Mexican stew, a Spanish stew or even and Asian inspired stew. Just change the herbs and spices accordingly.
This is one of those meals that can be used as a base, and then get creative to change it up. They are our favourite kinds of meals.
There are also lots of different vegetables that you can add. When cooking the onion, you could also cook some aubergine, mushrooms, bell peppers and courgettes. About 5 minutes before the chickpea stew is finished cooking, you could add a couple of handfuls of spinach for a green vegetable boost.
When serving, we like to sprinkle on some chopped olives and sometimes some crumbled feta if we don't want it to be vegan.
What to serve with Moroccan Chickpea Stew
You could serve this chickpea stew over Turmeric Rice or Roasted Vegetable Couscous, or any grain really. But we had half a loaf of ciabatta that needed using up, so we used that to scoop up the stew and it worked perfectly. You could serve it with a French stick too.
You could also roast some sweet potato cubes or Roasted Butternut Squash and stir that in to the stew, and then you wouldn't really need to serve it with anything.
Other side dishes that go with this Moroccan stew are:
Storage
Store: If you have any leftovers, then they can be put in an air tight container and kept in the fridge for up to 3 days. We love leftovers on a baked potato.
Freeze: Yes, you can freeze it, and it reheats really well. We made a big batch of this when I was pregnant and loaded the freezer with individual portions. Make sure it is fully cooled and then transfer in to freezer containers and it will keep for up to 3 months.
Reheat: Once fully defrosted, you can either reheat it in the microwave or heat it through in a pan. Serve it with some bread, warmed in the oven. Reheating it will intensify the spices, so be warned!
Frequently asked questions
Can you add meat to a Moroccan chickpea stew?
If you, or someone in your house, really felt like they needed meat in this, then you could add some turkey mince or leftover chicken. But it really doesn't need it and the health benefits of having a few meatless meals each week are huge!
Meatless doesn't have to be tasteless and with the harissa, cumin, paprika and ras-el-hanout in this stew, it certainly isn't lacking in taste. The chickpeas and lentils also mean that there is plenty of protein in this meal too.
Can you cook a Moroccan chickpea stew in the slow cooker?
Yes, this can easily be cooked in the slow cooker. Cook the onions in a pan and add the spices and then add everything to the slow cooker and cook on low for 4 hours. You will need to use less stock when cooking in the slow cooker. Use 250ml of stock.
Is this chickpea stew gluten free?
If you use gluten free stock and spices, and make sure that there is no cross contamination, this is a delicious gluten free dish.
Can I double this recipe?
Yes, you can easily double the recipe, just make sure that you have a pan big enough for all the ingredients.
More chickpea recipes
If you've tried this Moroccan Chickpea Stew, let us know how you got on in the comments below.
Tag us in your creations on Instagram @hungryhealthyhappy - Use the hashtag #hungryhealthyhappy too.
Recipe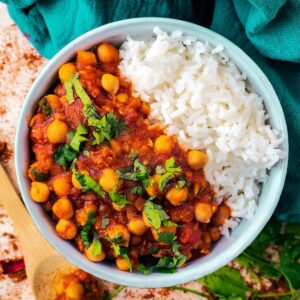 Spicy Moroccan Chickpea Stew
This Spicy Moroccan Chickpea Stew is made using store cupboard staples, so you might not even need to go shopping to make it!

Gluten Free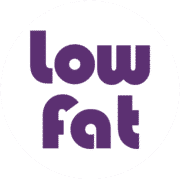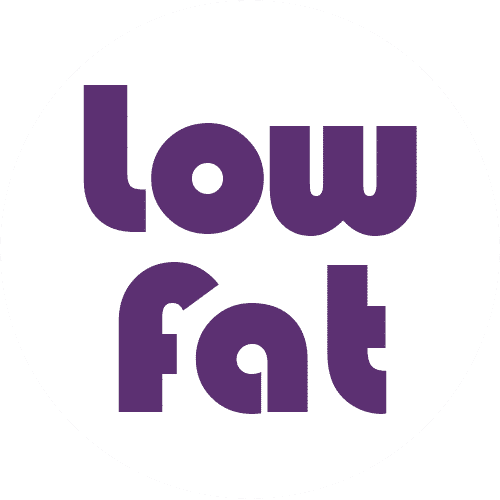 Low Fat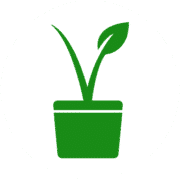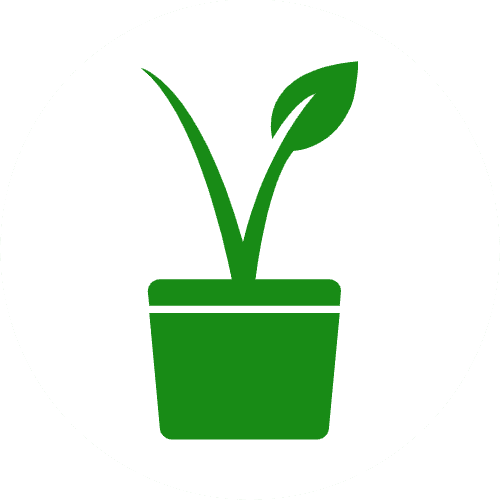 Vegan
Pin
Print
Save recipe
Recipe saved!
Ingredients
1

tablespoon

Olive oil

400

g

(

2.5

cups

)

Chickpeas

-

drained

1

Onion

-

thinly sliced

1

teaspoon

Cumin

0.5

teaspoon

Ground cinnamon

0.5

teaspoon

Paprika

1.5

teaspoon

Ras-el-hanout

10

g

(

0.66

cups

)

Fresh coriander (cilantro)

1

pinch

Sea salt and black pepper

400

g

(

14

oz

)

Chopped tomatoes

-

canned

1

tablespoon

Tomato puree

500

ml

(

2

cups

)

boiling water

1

vegetable stock cube

40

g

(

0.25

cups

)

Dried red lentils

-

rinsed

2

tablespoon

Harissa
Instructions
Heat

1 tablespoon Olive oil

in a large pan, add

1 Onion

and gently cook for 2 minutes.

Add

1 teaspoon Cumin

,

0.5 teaspoon Paprika

,

1.5 teaspoon Ras-el-hanout

0.5 teaspoon Ground cinnamon

and

1 pinch Sea salt and black pepper

and stir well and cook for a further minute.

Add

400 g Chopped tomatoes

,

1 tablespoon Tomato puree

,

2 tablespoon Harissa

,

500 ml boiling water

and

1 vegetable stock cube

and stir well.

Add

40 g Dried red lentils

, stir and simmer for 10 minutes. Then add

400 g Chickpeas

and simmer for a further 10 minutes. Add a little more water if needed.

Add

10 g Fresh coriander (cilantro)

, stir and simmer for 5 more minutes.
Recipe tips
You could serve this with rice or couscous if you didn't want to dip bread in it.
Whilst we have gone with Moroccan spices, you can use any you like. We often make a Mexican version of this chickpea stew.
This freezes and reheats really well, but it does tend to get spicier when reheated.
It's a great vegan recipe, but you can add some leftover chicken to it, or even crumble some feta on top.
Add some crunch before serving with some flaked almonds or toasted pine nuts.
If you want this to be more of a soup consistency, then add some more stock.
Nutritional Information
Serving:
1
portion
|
Calories:
499
kcal
|
Carbohydrates:
78
g
|
Protein:
26
g
|
Fat:
13
g
|
Saturated Fat:
2
g
|
Polyunsaturated Fat:
3
g
|
Monounsaturated Fat:
7
g
|
Sodium:
865
mg
|
Potassium:
1383
mg
|
Fiber:
27
g
|
Sugar:
19
g
|
Vitamin A:
867
IU
|
Vitamin C:
30
mg
|
Calcium:
237
mg
|
Iron:
11
mg
The nutritional information provided is approximate and is calculated using online tools. Information can vary depending on various factors, but we have endeavoured to be as accurate as possible.