* This is a sponsored post for Tefal *
Deliciously crispy prawns take just 8 minutes when cooked in the Tefal ActiFry Genius XL. Coated in garlic, onion, parsley and oil, these Air Fryer King Prawns are a tasty addition to any meal or even great as a snack or party food. Serve with a simple salad, on a bed of rice or put in to tacos - you won't be able to stop eating these yummy little bites.
Prawns (or shrimp if you are the other side of the pond) are a big part of our diet. Not only are they low in calories and fat, but they are so easy to cook - you really can't get it wrong.
There is also so much that you can do with them, so if you are looking for a quick, protein packed and healthy addition to your meals, then give this prawn recipe a try.
There are lots of different ways to prepare and cook prawns, but our current favourite way is cooking them in our Tefal Actifry Genius XL. Gone are the days of us only making perfectly cooked chips in it, as there really is so much more that you can do with it.
Jump to:
Why you will love it
Cooked in just 8 minutes
Low carb and gluten free
Lots of uses for them
Easy to adapt with different flavours
Ingredients needed
Step by step
One: Put the prawns, onions, garlic and parsley in a bowl, mix well and leave to marinate for 15 minutes.
Two: Put the prawns, all the marinade and the oil in the ActiFry Genius XL bowl, leaving the paddle in.
Three: Manually input the time to 8 minutes and temperature to 220°C and press start.
Four: Once cooked the prawns will be a nice rich pink colour.
Five: Remove from the air-fryer and serve.
Air Fryer cooking
Why do we love our ActiFry so much? Because it is smart! It has 9 automatic cooking settings that adjust the stirring, cooking and temperature control for you to achieve perfectly even, delicious meals. From fries to stir fry, curries to con carne - even deserts! If you haven't tried desserts in yours yet, you need to.
Simply add all your ingredients in at the same time, and let the '1-meal-in-1-go' settings do the work for you. You can cook your favourite fried food with 99% less added fat and with a capacity of up to 1.7kg, it feeds up to 8 people!
Light Before Summer challenge
Tefal challenged us to become one of their "spin instructors" and to encourage people to take their healthy cooking up a gear, with a Tefal ActiFry Genius XL. This recipe is all about "light before summer" and whilst we don't believe anyone needs to lose weight to be summer ready, we do shift our meals to something lighter in the warmer months after months of heavy comfort food, and this recipe fits the bill.
This isn't a normal spin class - in this spin class we swap pedals for paddles to eat healthier. We are going to be taking you through a series of "classes" throughout the year, showing you how to cook delicious and healthy meals in the ActiFry, that cover different levels of 'wow factor'. So there is something for everyone.
To begin with, we spun the 'Gear of goodness' to find out what Paddle Power we would be spinning and we got number 1 which is "Light Before Summer" and got given Provencal-style King Prawns.
The recipe for these delicious prawns are actually from the ActiFry App which you can download for free. It has lots of recipes to make it your ActiFry, that you might not have thought of, all with step by step instructions.
Check out the Tefal ActiProgramme. This is a tasty collection of recipes using the ActiFry Genius XL which have been curated to help you reach your health goals.
ActiFry Vs other air fryers
This recipe uses a Tefal ActiFry, which differs to most air fryers as it has a rotating paddle to constantly keep the food moving within the air fryer. This is quite a unique function of the ActiFry and we realise that not everyone will have this type of air fryer.
Arrange the prawns on the bottom of your air fryer basket, in a single layer. The more separated, the crispier they will get. If they overlap, it is recommended that they be flipped half-way through the cooking time for a more even cooking. Cook for 8 minutes and once cooked serve immediately.
Can I use frozen prawns?
Yes, providing the prawns have been thoroughly defrosted and you have blotted off any extra liquid, then you can use frozen prawns to make this recipe.
What flavours to use
Whilst this recipe keeps it simple with some garlic, onion and parsley, there are lots of ways that you can adapt this so you can have it a different way every time. Give the prawns a bit of a tropical twist by stirring in some desiccated coconut, or go Italian with some grated Parmesan.
If you wanted to have crispy prawns (but still much lighter than fried breaded prawns), then you could mix them with some Panko breadcrumbs.
What to serve this with
These air fryer prawns are really versatile and there are so many different ways that you can serve them. We served ours with some grains, a green salad and some chunky bread, but they also go well on top of rice and in tacos or burritos bowls.
FAQs
How to store cooked prawns/shrimp
Cooked prawns should be kept in an airtight container in the fridge, where they will keep for up to 3 days. If you want to freeze them, they will keep in the freezer, below -18°C, for 6 months.
Can I add vegetables?
We love finding way to add more vegetables to our diet, and you can do that with this dish by throwing some chopped peppers and courgettes in with the prawns.
More prawn/shrimp recipes
If you've tried this air fryer prawn recipe, let us know how you got on in the comments below.
Tag us in your creations on Instagram @hungryhealthyhappy - Use the hashtag #hungryhealthyhappy too.
Recipe
Air Fryer King Prawns
These Air Fryer King Prawns are a tasty addition to any meal or even great as a snack or party food. Serve with a salad, on a bed of rice or in tacos.

Gluten Free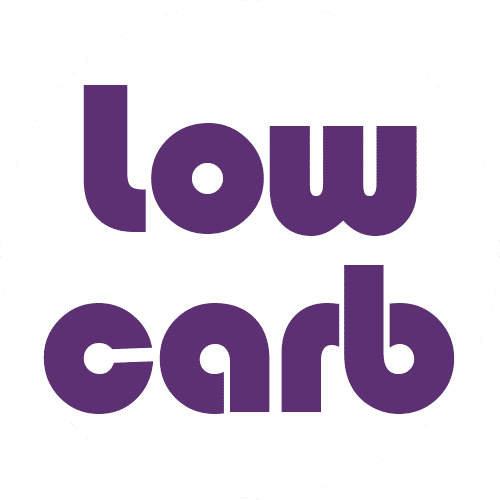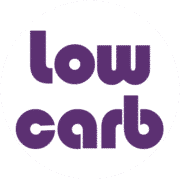 Low Carb
Pin
Print
Save recipe
Recipe saved!
Ingredients
400

g

king prawns

-

peeled, uncooked

0.5

Onion

-

finely chopped

2

Garlic clove

-

finely chopped

2

tablespoon

Olive oil

0.5

Lemon

-

(te serve)

1

pinch

Sea salt and black pepper
Instructions
Put the prawns, onions, garlic and parsley in a bowl, mix well and leave to marinate for 15 minutes.

Manually input the time to 8 minutes and temperature to 220C and press start.

Once cooked the prawns will be a nice rich pink colour.

Remove from the Actifry Genius XL and serve with lemon wedges.
Notes
Feel free to change up the flavours by adding either coconut or panko breadcrumbs, or even using a Mexican seasoning.
Serve the prawns with rice or salad or use them in tacos or a burrito bowl.
You can give this dish a veggie boost by adding some chopped bell peppers and courgettes with the prawns.
You can use frozen prawns, but make sure they are fully defrosted and any extra liquid is blotted off.
Nutritional Information
Serving:
1
portion
|
Calories:
317
kcal
|
Carbohydrates:
6
g
|
Protein:
42
g
|
Fat:
17
g
|
Saturated Fat:
2
g
|
Cholesterol:
504
mg
|
Sodium:
1576
mg
|
Potassium:
237
mg
|
Fiber:
1
g
|
Sugar:
2
g
|
Vitamin C:
25.5
mg
|
Calcium:
309
mg
|
Iron:
4.4
mg
Disclaimer
The nutritional information provided is approximate and is calculated using online tools. Information can vary depending on various factors, but we have endeavoured to be as accurate as possible.