This Lemon and Rosemary Salmon is a really simple and easy salmon recipe, but that doesn't mean it's lacking in flavour. Just a few key ingredients mixed together and rubbed on to salmon fillets before putting them in the oven, and they are transformed. Zesty lemon and fragrant rosemary are mixed with some garlic for a really flavour packed salmon dish that can be prepared in minutes.
The great thing about salmon, like chicken breasts, is that you can add some many different herbs and spices to it to liven it up without adding loads of extra calories. There are creamy sauces that you can add to salmon, but I like the simplicity of lemon, garlic and rosemary - 3 things that go really well together.
This is such a perfect quick and easy meal to throw together on a summer evening. Even better if you can eat it outside in the early evening sunshine with a glass on wine. This rosemary salmon recipe takes just 15 minutes, so that's more time for relaxing outside.
If you are looking for other ways to use rosemary, then why not try our Garlic and Rosemary Focaccia, Lemon and Rosemary Chicken or Garlic and Rosemary Roast Potatoes.
Jump to:
Why you will love it
Quick and easy - Just a couple of minutes of prep time goes in to making this rosemary salmon, and then you can just let it cook to perfection.
Minimal ingredients - Only 4 ingredients (plus seasoning) are needed to make this.
All done in one pan - Less washing up is good with us.
A great way to use rosemary - If you have some leftover rosemary that you don't know what to do with, then this is a good way to use it up.
Ingredients needed
Salmon - We used boneless, skin on salmon.
Garlic - Freshly crushed is best. Make sure you crunch is almost in to a fine paste, so there is even distribution across the salmon. You can save some time by using ready crushed garlic in a jar if you prefer.
Lemon - This adds some freshness to the sauce. You could use lime juice instead if you prefer.
Rosemary - Use fresh rather than dried in this recipe.
Salt and pepper - Generously season.
A full ingredients list with measurements is in the recipe card below.
How to make lemon rosemary salmon - step by step
Mix together the lemon, garlic, rosemary and salt and pepper. Put the salmon fillets on a baking tray and rub the mixture on top. Put in a preheated oven at 200°C/400°F/Gas 7 for 15 minutes.
Health benefits of salmon
For some reason, people are put off making salmon because they think it is complicated, but like most salmon recipes, this couldn't be easier. This is a recipe for those that hardly ever cook fish, and also for people that love fish and are looking for new ways to cook it. As well as being easy, it is healthy thanks to all the nutrition from the salmon.
It is one of the best sources of long chain omega-3 fatty acids, which have been proven to reduce inflammation and lower blood pressure. Children who regularly consume foods rich in Omega-3 have been shown in studies to have increased concentration levels and improved learning abilities.
Salmon is an excellent source of high quality protein - a 100g (3.5oz) portion contains 25g of protein.
Contains high amounts of B vitamins. These are good for repairing DNA and reducing the causes that can lead to heart disease. B vitamins also help maintain optimal brain and nervous system functioning.
Scientists are investigating the role fish consumption may have in protecting people from some cancers, Alzheimer's disease, depression, asthma, diabetes, macular degeneration, high blood pressure and multiple sclerosis.
Contains antioxidants.
What to serve with Rosemary Salmon
For a light and fresh meal, serve it with some greens on the side. But we have so many more options for you. We love serving this with our Air Fryer Potato Wedges, however it also goes well with our Cheesy Potato Bake which is one of our favourites for total comfort food. Here are some of our favourite side dishes that go perfectly with this oven baked salmon:
You could also keep it simple with a big green salad. The key to an epic green salad is to use a variety of greens, like romaine, spinach, kale and rocket. You want leafy greens, but crunch too. Then you need the perfect dressing. Why not try our Lemon Vinaigrette, Honey and Mustard Dressing or Tomato and Basil Vinaigrette.
Storage
Store: If you have leftovers of this, you can store it in an air tight container in the fridge for up to 2 days. We then flake up the salmon and serve it on a salad with the vegetables.
Freeze: You can freeze this in freezer containers for up to a month.
Defrost: Make sure it has been defrosted in the fridge - this might need to be done overnight. Once the salmon has thawed fully, reheat as mentioned below.
Reheat: You can reheat it in the oven on a low heat. Don't reheat it on a high heat, otherwise it will dry out.
Frequently Asked Questions
Can I make Rosemary salmon in advance?
No, we wouldn't recommend making this in advance because of the lemon juice in the marinade. The acid in the lemon juice chemically denatures the proteins in the salmon, similar to the way that the proteins are denatured when heated. So, by adding lemon juice and leaving it to rest, it starts to "cook" the salmon. Therefore, this is best cooked straight after adding marinade.
Is Rosemary salmon gluten free?
Yes, as long as you make sure there is no cross contamination, then this can be gluten free.
What herbs go well with salmon?
This salmon fillet recipe was created due to us having a tonne of rosemary in our garden, but you could easily swap it for another herb. I think woody herbs work well, so if you don't want to use rosemary you could swap it for thyme. Something like dill goes well with salmon and also works well with the garlic and lemon too or you could use parsley, tarragon or basil.
Can you cook rosemary salmon on the BBQ?
We just threw these salmon fillets in the oven for 15 minutes, but that certainly isn't the only way you can cook them. Every BBQ this summer needs some salmon cooking on it, and this grilled salmon recipe will definitely wow your guests. Simply wrap these fillets in foil and put on the BBQ grill for about 20 minutes, making sure they are cooked through before serving.
How to choose salmon from the shop.
For salmon to taste its best, you want to choose the freshest that you can. Look for salmon that is moist rather than dried out - moisture content is a good indicator of freshness and it can also tell you how carefully the fish was handled. You also want to avoid salmon with any brown spots around the edges of the fillet or side, or if the skin has started browning and curling up.
Do you have to keep the skin on the salmon?
You can follow this recipe with skin on or off. We find that keeping the skin on helps to lock in the moisture though. Once the salmon is cooked the skin comes off easily anyway.
How can you tell when salmon is cooked?
This salmon takes about 15 minutes to cook in the oven, however, salmon should reach 145°F/63°C. For a more visual cue, you want to look out for the salmon flesh to be a little opaque and a knife should easily slide through it.
Can you overcook salmon?
Yes, you definitely can. It can go from perfectly moist and flaky, to dry and overdone very quickly. So make sure to follow the guide above to make sure your salmon is perfectly cooked.
What is the grey part of salmon and can you eat it?
Salmon, like other fish, develops a grey-ish, brown layer of insulating fat between its skin and flesh. Yes, you can eat it, although it does have a stronger salmon flavour that some people don't like. This grey layer contains plenty of heart-healthy omega-3 fatty acids too.
Can you cook rosemary salmon in the air fryer?
Yes, this can be cooked in the air fryer? Once the salmon is glazed, put it in the air fryer skin side down and cook at 180°C for 10 minutes.
More salmon recipes
If you've tried this rosemary salmon recipe, let us know how you got on in the comments below.
Tag us in your creations on Instagram @hungryhealthyhappy - Use the hashtag #hungryhealthyhappy too.
Recipe
Lemon and Rosemary Salmon
This Lemon and Rosemary Salmon is the perfect summer dinner, as in the hot weather you don't want to be spending hours in the kitchen with the oven on.

Gluten Free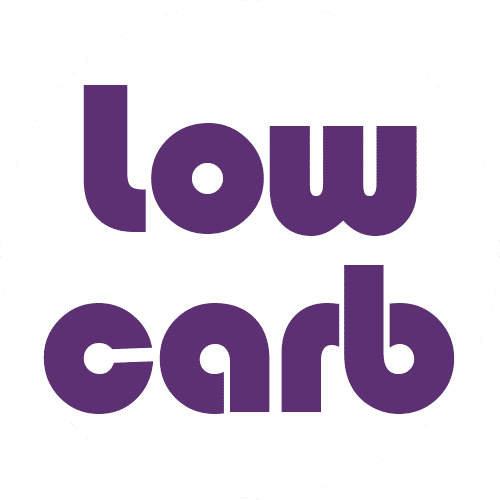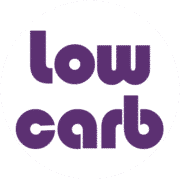 Low Carb
Pin
Print
Save recipe
Recipe saved!
Ingredients
240

g

(

8.5

oz

)

Salmon fillet

2

Garlic clove

-

crushed

1

Lemon

-

(juice and zest only)

2

teaspoon

Fresh rosemary

-

finely chopped

1

pinch

Sea salt and black pepper
Instructions
Preheat your oven to 200℃/180°C(fan)/400℉/Gas 6.

Place

240 g Salmon fillet

fillets on a baking sheet.

Mix together

2 Garlic clove

, juice of

1 Lemon

,

2 teaspoon Fresh rosemary

and

1 pinch Sea salt and black pepper

and rub over the salmon.

Put into the oven and bake for around 15 minutes.
Recipe tips
To add a bit of sweetness to this, mix a tablespoon of honey in to the rosemary, lemon and garlic.
This salmon can be cooked on the BBQ - just wrap it in foil and put on the BBQ grill for around 20 minutes, until cooked through.
If you don't like rosemary, you can swap it for thyme or dill.
Take this rosemary salmon to the next level by sprinkling some Parmesan on top before it goes in the oven.
This recipe can easily be doubled or tripled, depending on how many people you are serving.
You could make this recipe using a side of salmon too.
Nutritional Information
Serving:
1
portion
|
Calories:
262
kcal
|
Carbohydrates:
6
g
|
Protein:
34
g
|
Fat:
10
g
|
Saturated Fat:
1
g
|
Cholesterol:
93
mg
|
Sodium:
76
mg
|
Potassium:
907
mg
|
Fiber:
1
g
|
Sugar:
1
g
|
Vitamin A:
70
IU
|
Vitamin C:
29.5
mg
|
Calcium:
40
mg
|
Iron:
1.7
mg
The nutritional information provided is approximate and is calculated using online tools. Information can vary depending on various factors, but we have endeavoured to be as accurate as possible.