When we think of Sundays, we think of a roast dinner. Meat, vegetables, potatoes, stuffing, Yorkshire puddings and covered in gravy. It's what Sundays are made for, but it can leave you feeling sluggish and like you need a 4 hour nap. So, we are sharing some ways to make it healthier and lighter, but still just as tasty.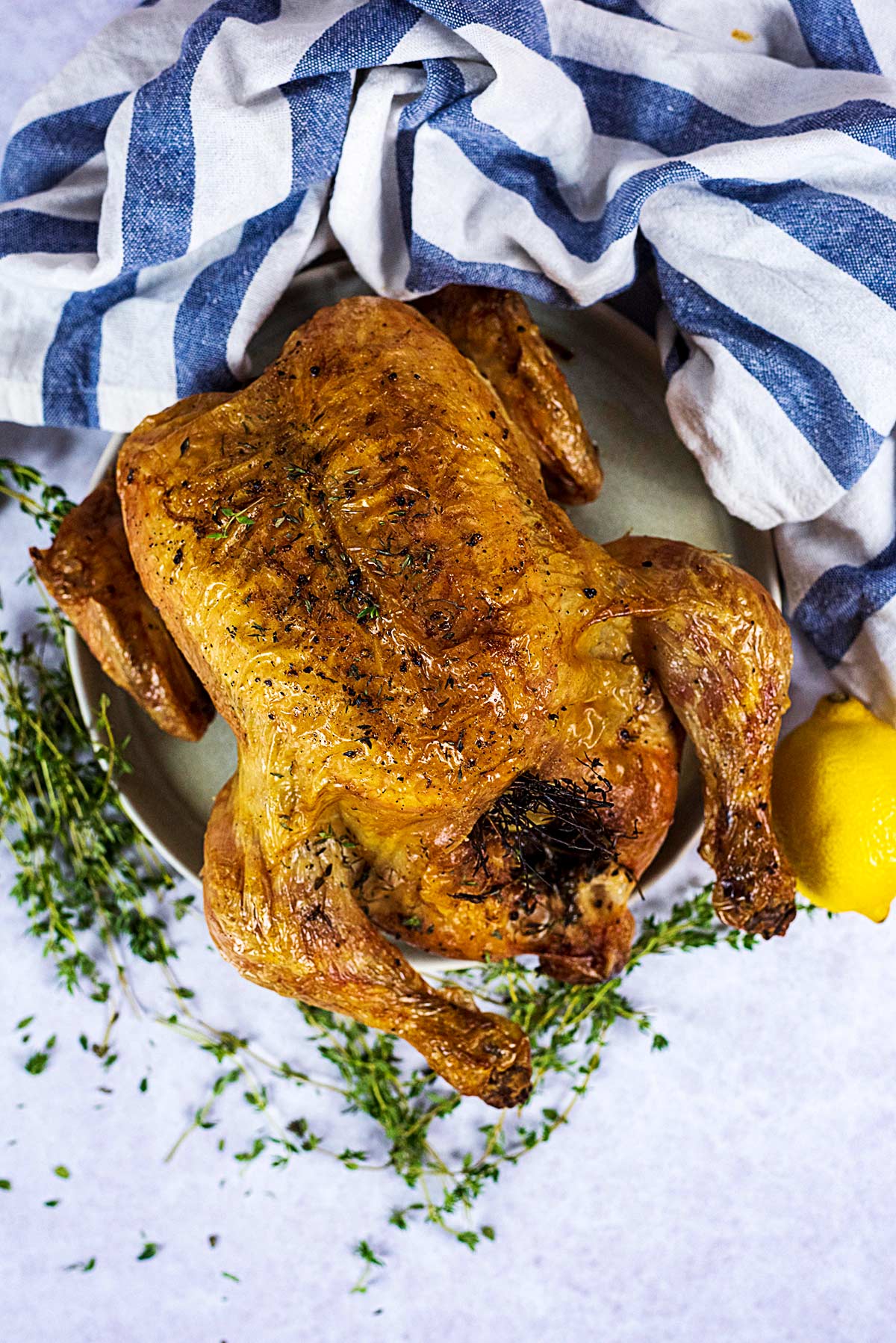 Sunday roast
Are you a beef, chicken or lamb person? Perhaps you like a nut roast! Do you prefer your potatoes roasted or mashed? Are brussels sprouts a no-go? How many Yorkshire puddings do you like? There are so many different ways to have a roast dinner, but our version saves on calories where it can and never sacrifices on taste.
Healthy roast dinner
A Sunday Roast is epic, and there is nothing wrong with going all out and having a calorie loaded dinner. But, if you can make some lighter swaps, without sacrificing on taste, and still have the energy to get off your chair at the end of it, then that's a win for me.
How many calories in a roast dinner?
A roast dinner is around 800-1000 calories for an average size portion. However, if you are ordering one in a restaurant, then this can rise to about 1200-1500 calories, and that's before you have even opened the dessert menu. There are lots of little swaps you can make (even in a restaurant), to make it lighter though.
Low calorie roast dinner
A roast dinner is like anything really - you can make it as healthy as you like. If you are having lamb (one of the fattiest meat) that is cooked in loads of oil, with roast potatoes covered in oil and piles of stuffing then that is going to be higher in calories.
But, if you fill your plate up with vegetables, have a lean meat and don't go back for more stuffing and potatoes, then you can reduce the calories significantly.
Healthy Sunday Dinner
Here are some changes you can make to a traditional roast dinner to make it a bit lighter.
Pick a lean meat like chicken or turkey and roast it without oil. It has juices in it, so it won't dry out. You could also remove the skin and just eat the breast meat to keep it lower in calories. Add lemon to the middle of the bird for extra flavour without a lot of extra calories.
With the roast potatoes, use a little spray oil (put oil in a spray bottle rather than buying it already in a spray bottle) to make them crispy rather than loads of sunflower/olive oil. Cooking the potatoes in their skins means they absorb less fat and keep all their nutrients. Even better, use sweet potatoes or butternut squash to make the roast potatoes.
Pile your plate high with green veg like cabbage, sprouts and broccoli. We aim to have half our plate filled with vegetables.
Go easy on the gravy and sauces and make sure they are homemade so you can limit the salt.
Plate up in the kitchen, rather than having everything on the table. That will mean you don't go back for seconds.
What meat to use for a roast dinner?
We have a few meats that you can use in your roast dinner: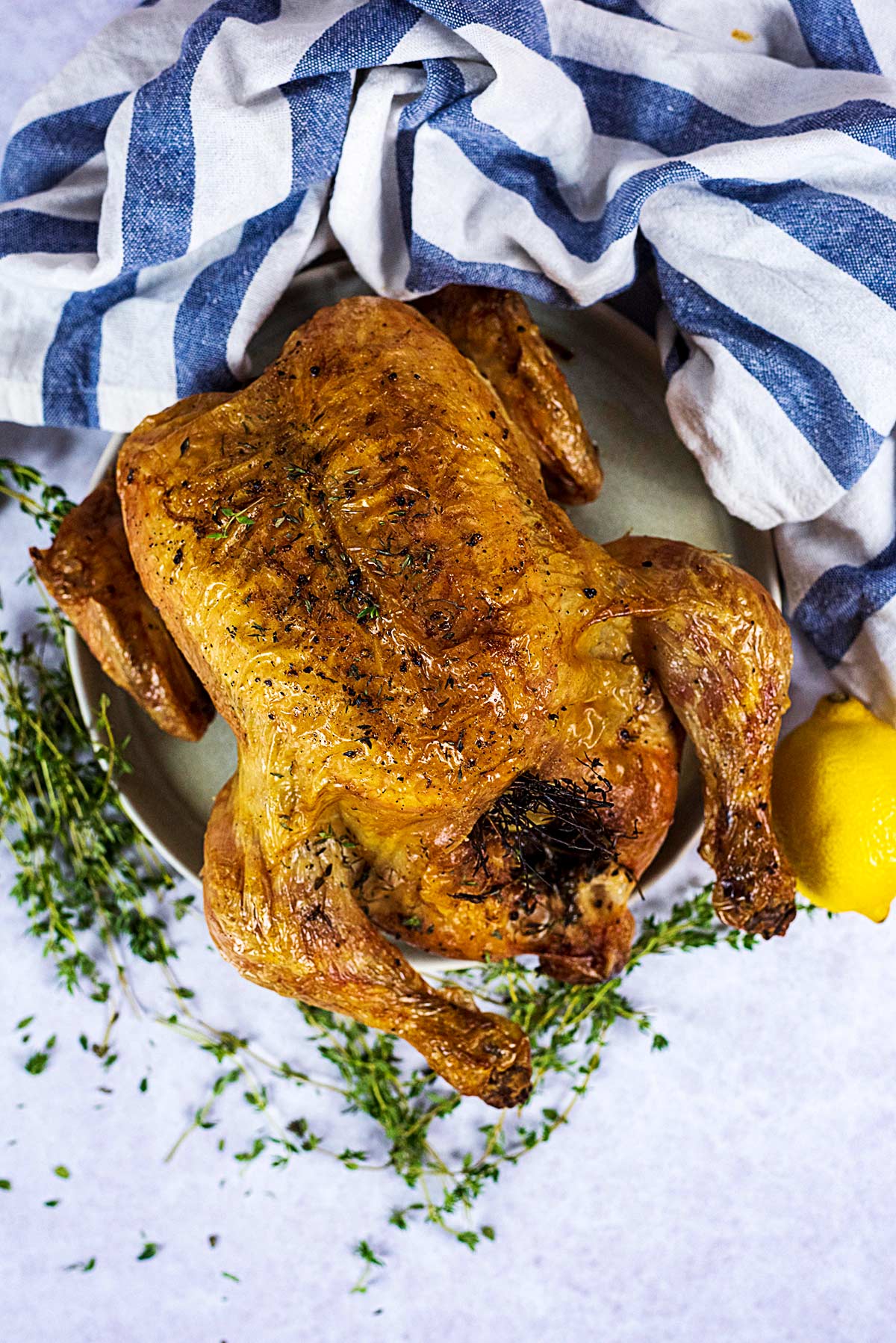 Slow Cooker Whole Chicken
A Slow Cooker Whole Chicken makes a roast dinner so much easier and leaves your oven free for those crispy roasted veggies. Shred this chicken up and use in meals throughout the week.
Check out this Slow Cooker Whole Chicken recipe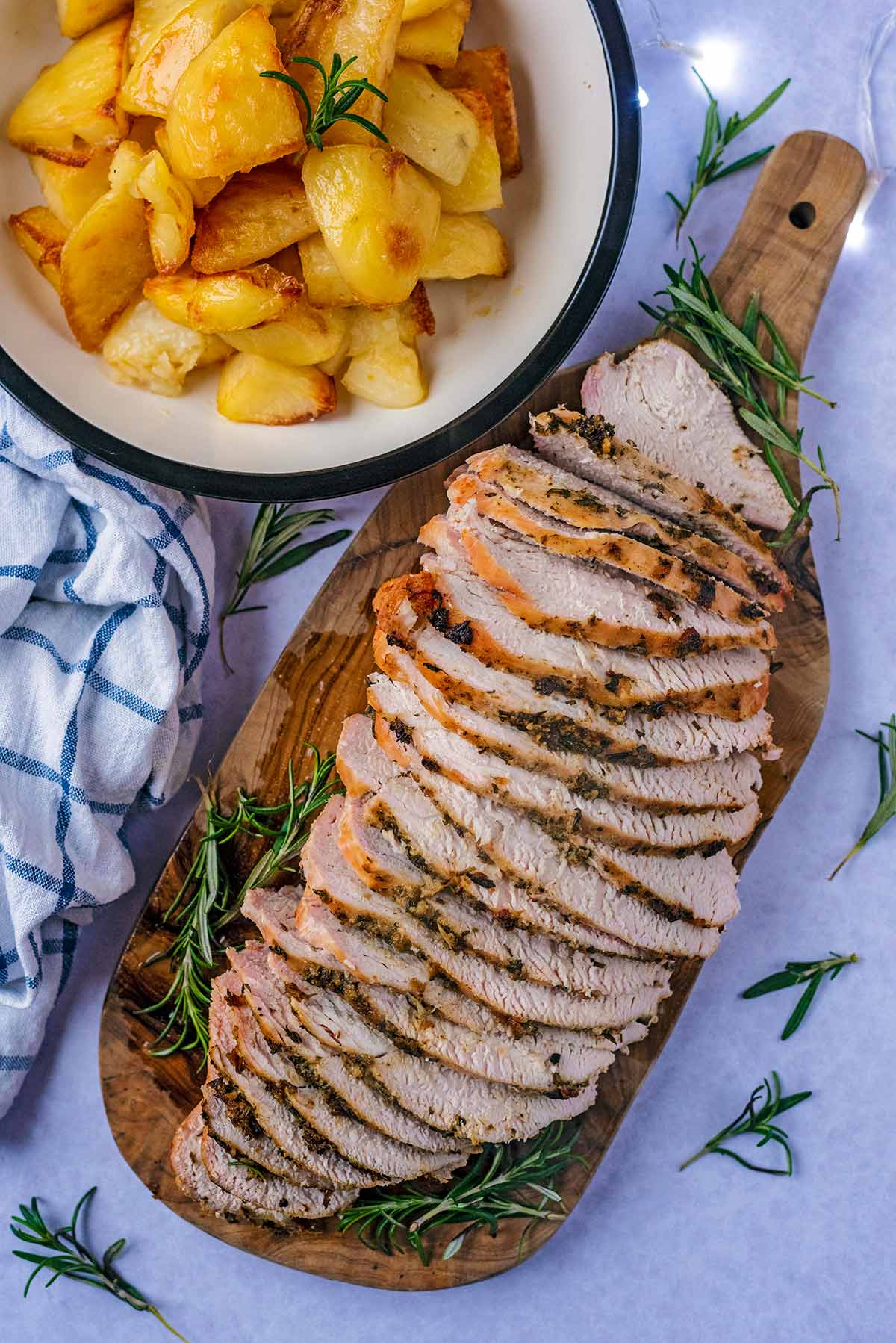 AIr Fryer Gammon
Crispy air fryer gammon with delicious cranberry glaze - ready in just over an hour. Prepare a perfect festive feast with this air fryer gammon joint!
Check out this AIr Fryer Gammon recipe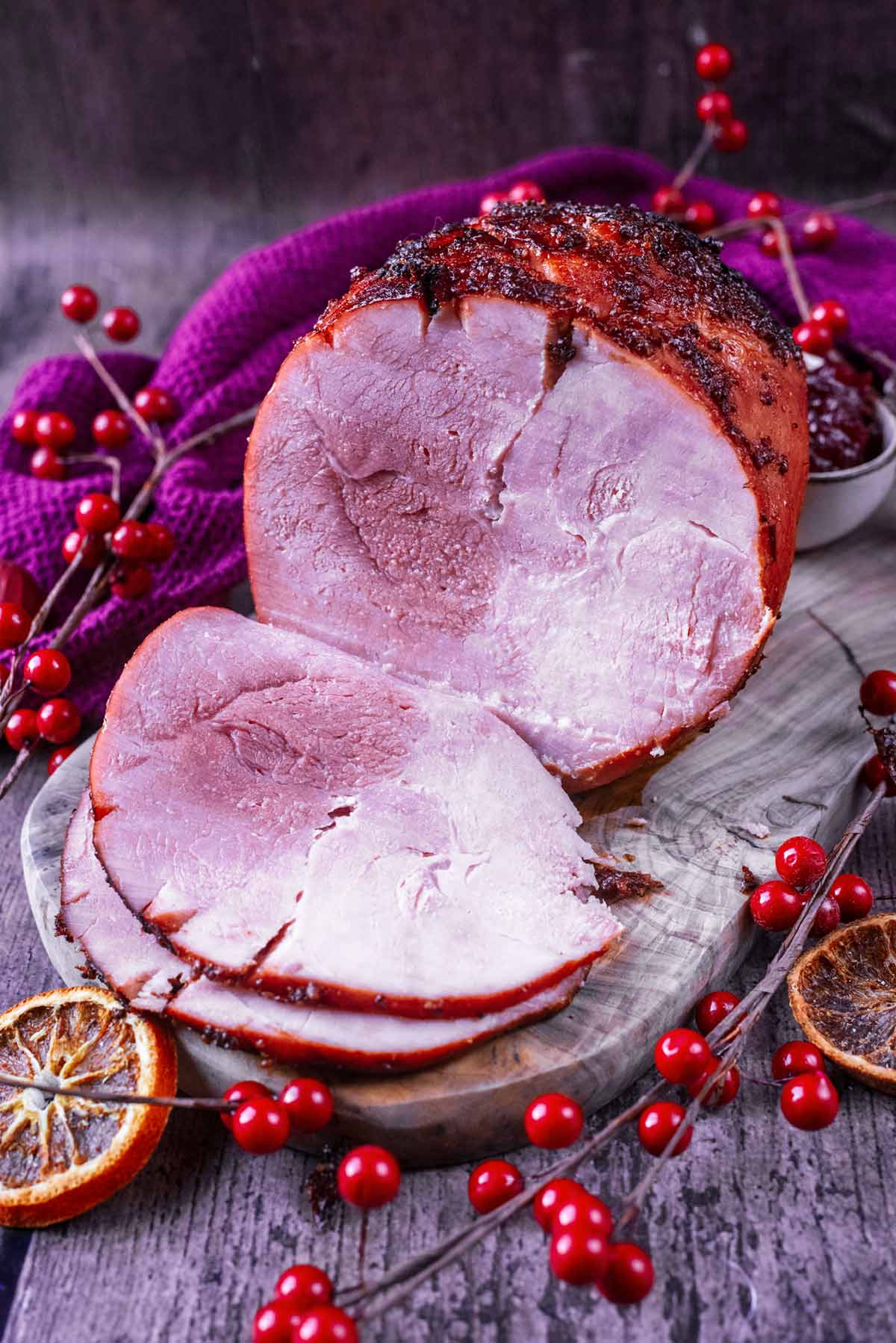 Side dishes
Here are some great side dishes to serve with your roast dinner:
Vegetable Mash
Anything goes with this Vegetable Mash and not only does it add lot of extra vitamins, but flavour and colour too. A great addition to any main meal!
Check out this Vegetable Mash recipe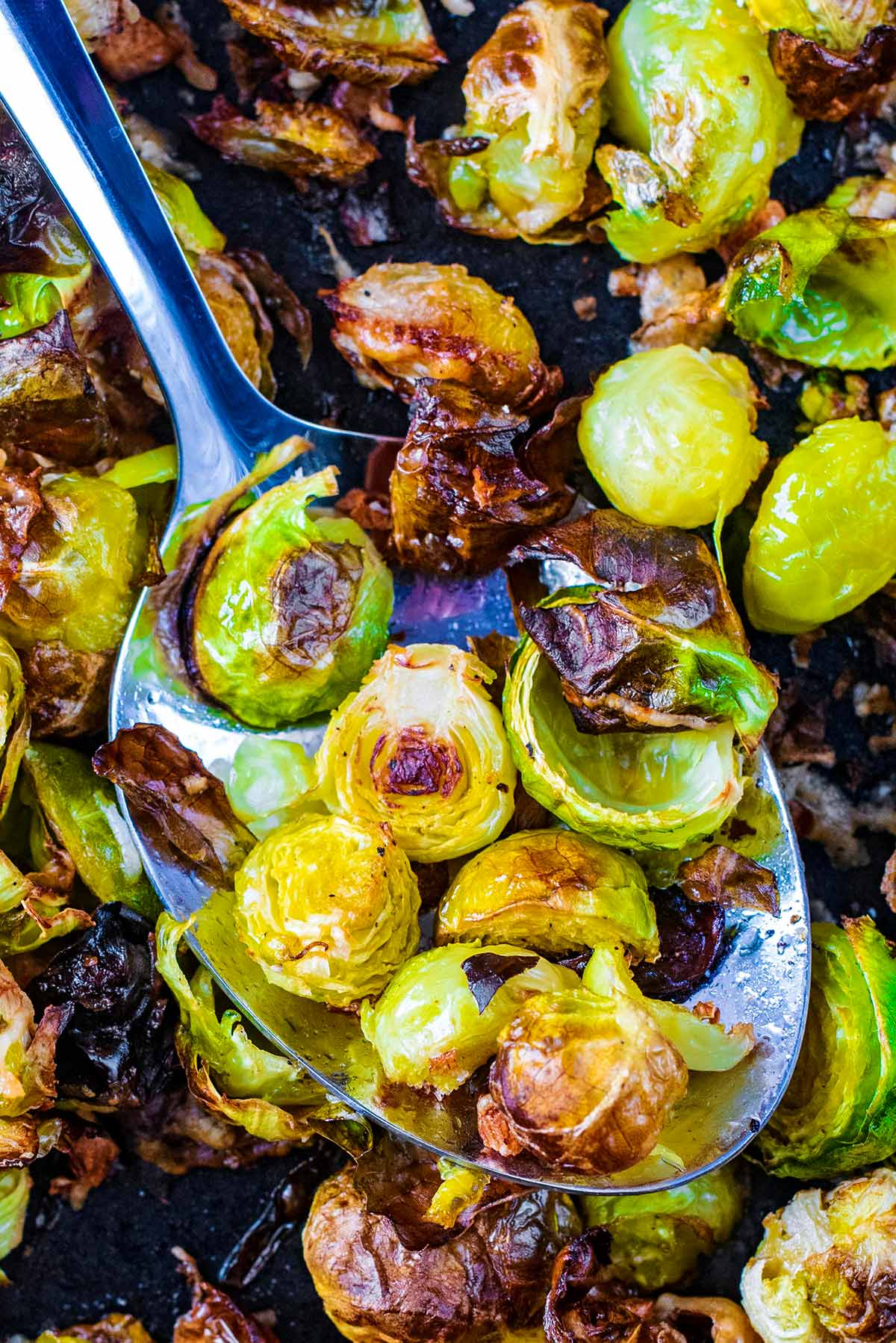 Honey Roasted Parsnips
Roasted vegetables are the best way to eat them and when it comes to these Honey Roasted Parsnips, it changes the texture and makes them nice and crispy.
Check out this Honey Roasted Parsnips recipe
Easy Garlic Green Beans
Roasted Garlic Green Beans are an easy and delicious side dish that go with anything. Just 5 ingredients and you'll want to eat these straight off the pan.
Check out this Easy Garlic Green Beans recipe
There you go - a much healthier roast dinner.
More roast dinner side dishes
If you've tried any of these roast dinner recipes, then let us know how you got on in the comments below, we love hearing from you!
Tag us in your creations on Instagram @hungryhealthyhappy - we love sharing photos when people make our recipes. You can use the hashtag #hungryhealthyhappy too.