This light and fresh Mango Salsa recipe is the perfect summer side dish. Juicy and sweet mangoes mixed with crunchy peppers and onion and spicy jalapeno. Serve as a dip with tortilla chips or a topping for chicken or fish tacos.
This mango salsa is the perfect balance of sweet and spicy. Mango and jalapeno all brought together with zesty lime and fresh coriander. It's so easy to make, and as simple as adding just 7 ingredients to a bowl and mixing it up. So vibrant, and a must at any BBQ this summer.
If you are looking for more ways to use mangoes, take a look at our easy Mango Sorbet or delicious Mango Chutney.
Jump to:
Why you will love it
A delicious way to eat mango
Just 7 ingredients
A light and fresh side dish
Easy to customise
Just 137 calories a portion
Lots of ways to serve it
Ingredients needed
Mangoes - the star of this salsa. Make sure you pick perfectly ripe mangoes, as they need to be soft and juicy and have as much flavour as possible. I have included tips on how to choose a mango below.
Red bell pepper - we prefer this as it is sweeter than other bell peppers which is perfect in a sweet salsa. You can swap this for a yellow or orange pepper instead. Or try something different and use roasted red pepper. Make sure you chop it up small, as this salsa should be scoopable.
Red onion - this adds a nice pop of colour to the salsa, but you could swap it for spring onions (scallions) instead. Not everyone is a fan of raw onion, as it can cause indigestion. You can soften them in a pan for 60 seconds or so and then add to the salsa which should help.
Pickled Jalapenos - you could leave this out if you don't like spicy food, but we love the combination of sweet and spicy, and it is a salsa after all. If you like the flavour of jalapeno, but don't want as much spice, then remove the seeds and the white veins in the centre, as that is where most of the heat comes from.
Coriander (cilantro) - not only does this add colour, but it makes the dish lovely and fresh and adds a lot of flavour. Use more or less, depending on how much you like it. I know that not everyone is a fan.
Lime - this really lightens the whole dish up and makes it nice and fresh.
Salt - don't skip on the salt here, as it adds lots of flavour and really brings out the flavour of the other ingredients. The combination of the sweetness from the mango and saltiness goes really well together. You can use less if you like.
A full ingredients list with measurements is in the recipe card below.
Step by step
One: Chop all of the ingredients and add to a bowl. The size you chop everything really does come down to personal preference. We like to chop everything really small, almost diced, as it makes it nice and scoopable. The way a salsa should be.
Two: Mix well and taste and adjust as needed. You might want to add some more lime or salt.
Three: Serve with tortilla chips.
Choosing a mango
The key to making this recipe as amazing as possible is choosing the best mangoes you can find. They need to be really ripe and full of flavour.
The best way to tell if a mango is ripe is by the feel of it. Give the mango a gentle squeeze and it should give slightly which means that the flesh inside is nice and soft. It is similar to checking if a peach is ripe.
Don't focus on the colour too much, as different types of mango have different colours when ripe. Whilst you might think that a darker red, rather than green, would mean it is ripe, it doesn't necessarily work that way.
How to ripen a mango
If when you go shopping you still can't find a perfectly ripe mango, then you have some options when it comes to ripening them at home. Firstly, never put them in the fridge, as they need to be left out to be able to ripen.
If you want to speed up the process a little, then you can put them in a brown paper bag and leave it undisturbed overnight. This will allow it to release some ethylene, which is an odourless gas that speeds up the ripening process. Remove the mangoes from the bag once they start giving off a fruity smell and softened.
Another way to speed up the ripening process is to put the mango completely submerged in a bowl of uncooked rice or popcorn kernels. The rice or popcorn helps trap the ethylene gas around the mango which makes it ripen faster.
Once they are ripe, then you can put them in the fridge until you are ready to use them, as this stalls the ripening process.
Cutting a mango
Mango is one of those fruits that people don't usually know how to cut. It is much easier than you might think and we have a whole tutorial for it. Take a look at our detailed tutorial on How To Cut a Mango.
Health benefits of mango
Perfectly ripe mangoes are not only delicious, but nutrient dense too. Mango is a low-calorie fruit and is high in fibre, and a great source of vitamins A and C. It also contains folate, B6 and iron. Did you also know that mangoes are a good source of antioxidants?
They are fat free and cholesterol free and just 80g of mango counts as one of your five-a-day.
Cooked mango
We just chopped up fresh mango and added it to the bowl with all the other ingredients. However, if you want to take this salsa to the next level, and really bring out the sweetness of it, then you can fry it first.
Frying it in a little butter caramelises the edges and makes it much sweeter. You could even BBQ slices of mango and cut it up at the table to make the salsa in front of guests for something a little fun.
How to customise
This is a side dish that is easy to customise with your favourite salad/salsa ingredients, or whatever you have in the fridge that needs using up. Other things we love to add include:
Tomatoes - ripe and juicy Roma or cherry tomatoes are a delicious addition and they keep with the fruit salsa vibe. We like to remove the juicy seed part, otherwise it can make the salsa a little soggy.
Avocado - avocado in a chunky salsa is definitely the way forward. If you are making this mango salsa in advance, then add this at the last minute before serving, as it can start to brown. Although you want to use ripe avocados, make sure they are still a little firm, otherwise they will get mushy when everything is mixed up.
Black beans - a small can of drained black beans adds some extra protein to this mango salsa. It also add to the chunkiness and makes it a heartier salsa.
Quinoa - another great way to give this salsa a protein boost. This turns it in to more of a salad.
Pineapple - grilled pineapple adds loads of extra sweetness and texture to this salsa. You don't have to grill it, but it really caramelises the edges.
Grilled corn - you can use corn from a can, but grilling it first gives it a nice char and really brings out the flavour. Corn from one ear of corn is enough for this recipe.
Cucumber - English cucumber works here and you can either peel it or leave the skin on.
Orzo
Bulgar wheat
Garlic
What can you eat this salsa with?
There are so many meals that you can serve mango salsa with, and we are yet to find something it doesn't go with. If you are just using it as a dip, then why not make some of our Homemade Tortilla Chips to scoop it up? We also love it with Slow Cooker Jerk Chicken, Easy Fish Tacos and grilled salmon or chicken.
Basically, we love it with any kind of Caribbean or Mexican dish. It's the perfect addition to our Vegan Burrito Bowl or Chicken Burrito Bowl.
Recipes this salsa goes well with
FAQs
Is mango salsa healthy?
This is a really light and healthy salsa. Not only do mangoes have lots of nutrients, but this is a low fat side dish that will add lots of flavour to your meals, without adding a lot of calories.
Is mango salsa spicy?
This salsa does have a little kick of heat to it from the jalapenos. You can leave them out completely, or adjust them to suit your own tastes. If you like really spicy salsa, then feel free to add lots more. The spicier the better I say!
Do you need to chill mango salsa?
Yes, we recommend chilling it for 30-45 minutes, as it allows the flavours to come out. However, if you are in a rush then you can serve it straight away.
Can you make mango salsa in advance?
Yes, this is a great make in advance dish, because the flavours really intensify when they are left in the fridge for a couple of hours. Make it a few hours in advance and then bring it out of the fridge and mix it all together again before serving. Perfect for when you are entertaining and want to spend more time with guests.
How to store mango salsa
You can store leftovers in an air tight container for up to 2 days, although it is best eaten as soon after making it as possible. The longer this salsa is left, the softer the mango will get and the whole salsa has a different texture - it is a bit too mushy.
If we have any leftover mango salsa, then we puree it and it makes an amazing salad dressing, or just drizzled over grilled cod.
Can mango salsa be frozen?
We wouldn't recommend freezing it, as it will totally change the texture of it once defrosted.
Extra tips
• Make sure you only make this with really ripe mangoes. Unripe mangoes just won't give you a very nice salsa.
• Chop everything the same size, so you have a nice even salsa.
• If you don't like a spicy salsa, then you can leave out the jalapeno, or just remove the seeds from it, as that is where all the heat comes from.
• Add more flavour to this salsa by cooking the mango first to bring out the sweetness.
More salsa recipes
If you've tried this mango salsa recipe, let us know how you got on in the comments below.
Tag us in your creations on Instagram @hungryhealthyhappy - Use the hashtag #hungryhealthyhappy too.
Recipe
Mango Salsa
This light and fresh Mango Salsa recipe is a perfect summer accompaniment. It can be used as a dip or a topping for chicken or fish.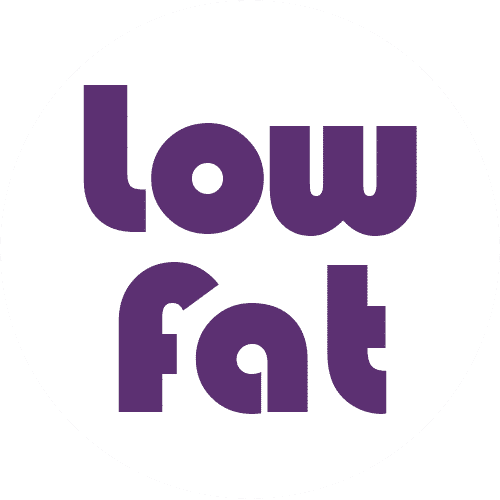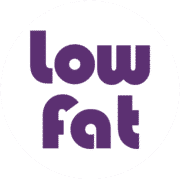 Low Fat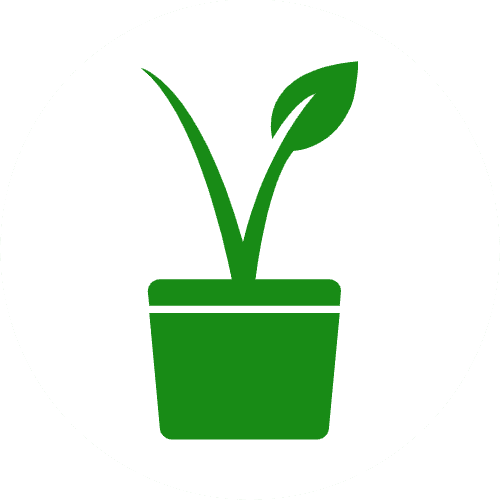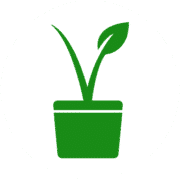 Vegan
Pin
Print
Save recipe
Recipe saved!
Ingredients
2

Large mangoes (about 250g/9oz each)

-

diced

1

Red bell pepper

-

diced

8

tablespoon

Fresh coriander (cilantro)

1

Lime

-

(juice only)

10

slices

Pickled jalapenos

-

diced

0.5

Red onion

-

diced

0.5

teaspoon

Sea salt
Instructions
Dice the mango and pepper, finely chop the coriander, jalapeño and red onion and put in a bowl.

Juice the lime and add to the mango mixture with the salt and stir. Put in the fridge until ready to use.
Notes
Make sure you only make this with really ripe mangoes. Unripe mangoes just won't give you a very nice salsa.
Chop everything the same size, so you have a nice even salsa.
If you don't like a spicy salsa, then you can leave out the jalapeno, or just remove the seeds from it, as that is where all the heat comes from.
Add more flavour to this salsa by cooking the mango first to bring out the sweetness.
Nutritional Information
Serving:
1
portion
|
Calories:
137
kcal
|
Carbohydrates:
30
g
|
Protein:
4
g
|
Fat:
3
g
|
Saturated Fat:
1
g
|
Sodium:
4639
mg
|
Potassium:
776
mg
|
Fiber:
10
g
|
Sugar:
22
g
|
Vitamin A:
6525
IU
|
Vitamin C:
108
mg
|
Calcium:
80
mg
|
Iron:
5
mg
Disclaimer
The nutritional information provided is approximate and is calculated using online tools. Information can vary depending on various factors, but we have endeavoured to be as accurate as possible.