Cooking salmon in the air fryer gets the most incredible results. Succulent, tender, melt in your mouth flakey salmon fillets that are moist on the inside but crispy on the outside. Air Fryer Salmon is quick and easy and ready in just 10 minutes. Adaptable with different flavours and so many ways to serve it too.
This low carb and low calorie salmon recipe could not be easily. Just season the salmon with your chosen seasoning and put it in the air fryer for 8-10 minutes. The perfect easy week night meal!
We love our air fryer, as they are so simple to use and super versatile too. But this air fried salmon has to be one of our favourite things to make in it. No fail, and perfect every time. An easy way to get dinner on the table in 10 minutes.
If you are looking for more ways to use your air fryer, why not try our Air Fryer Whole Chicken, Air Fryer Pigs in Blanket, Air Fryer Jacket Potato or Air Fryer Gyoza?
Jump to:
Why you will love it
Perfectly cooked salmon - Who would have thought that you would get perfectly cooked salmon in the air fryer? You really have to try it to believe it!
Quick and easy - This is ready in under 10 minutes and so easy too.
Cheaper - Salmon might not be the cheapest ingredient to use, but cooking it in the air fryer is a cheaper alternative to the oven or grill.
Adaptable - The great thing about salmon is that there are so many different ways to season it. Maybe you love honey and mustard, or maybe you are a chilli flakes fan. Use this air fryer salmon recipe as a guide and then feel free to add your favourite seasoning.
Ingredients and substitutions
Salmon - We used salmon fillets for this and kept the skin on because the skin gets deliciously crispy and it's where all the good fats are.
Lemon - How much lemon juice you will need depends on how juicy your lemon is. Add lemon zest for extra lemon flavour.
Paprika - This adds a lovely smokiness to it. Add a little chilli powder in there if you want some extra heat.
Salt and pepper - Generously season.
Garlic powder
Spray oil - This is to stop the salmon from sticking to the air fryer.
A full ingredients list with measurements is in the recipe card below.
How to make air fryer salmon - Step by step
One: Pat the salmon dry with paper towel.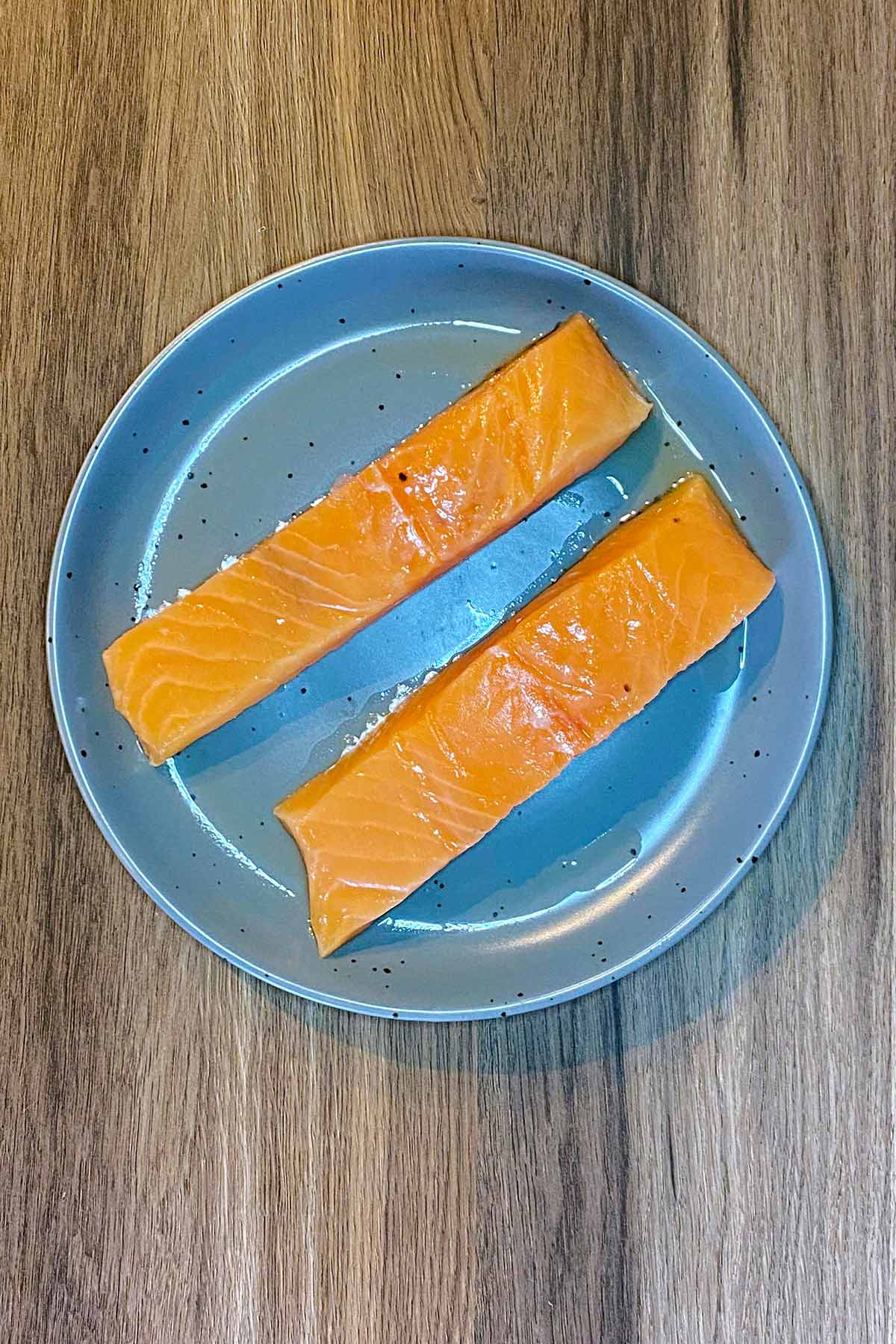 Two: Squeeze the lemon juice over the salmon. Sprinkle over the paprika, garlic and salt and pepper.
Three: Spray the bottom of the air fryer basket with oil and place the salmon into it.
Four: Cook at 200°C for 8-10 minutes, until the salmon flakes with a fork.
Why cook salmon in the air fryer?
Air fryers work by cooking food by rapidly circulating hot air around. It gives (most foods) a crispy texture with much less oil than frying or roasting. By cooking this way, the air circulation cooks food evenly and nothing sticks. Apart from the fact that you get perfectly cooked salmon every time, the air fryer is just generally amazing and there are lots of reasons why!
Air fryers are a healthier way to cook food. You can get crispy food, like chips, salmon, bacon and sausages with much less oil than frying or baking.
They are quick and easy to turn on and they heat up quickly, so you don't have to wait for an oven to heat up.
Air fryers usually cook food in less time than it would take to bake or grill it. You can fry it in the same amount of time, but there is more chance of burning it and you have to use more oil.
They might take up a fair amount of space on your countertop, but they are so versatile that you will use them over and over again. They are very easy to clean too.
There is nothing worse than using your oven on a hot day, and heating up the whole kitchen. Using the air fryer stops this from happening.
Variations
The great thing about salmon is that it is so versatile. We went with lemon and paprika, but there are so many different seasoning options and here are some of our favourites:
Honey and chipotle
Lemon and basil
Honey and mustard
Garlic and chilli sauce
Lemon and dill
Chilli and lime
Soy, ginger and garlic
Cajun seasoning
BBQ seasoning
What to serve with air fryer salmon
There are so many different ways that you can serve this air fried salmon. You could flake it up to put on a salad or in a sandwich, or even use it as a taco filling. We served it with Air Fryer Hasselback Potatoes and Cumin Cabbages.
However, if we want it as a more filling meal, or we are serving it up to guests, then we add some sides to it. Cheesy Potato Bake is one of our favourites for total comfort food. Here are some of our favourite side dishes that go perfectly with this oven baked salmon:
Storage
Store: To keep the cooked salmon in the fridge, wrap it tightly in foil or plastic wrap, or in an airtight container, and refrigerate for up to 3 days.
Freeze: To freeze the cooked salmon, slice or flake it and wrap it in plastic wrap or parchment paper and then put in freezer bags. Squeeze out as much air as possible and store in the freezer for up to 6 months. Read detailed instructions on how to store cooked salmon.
Reheat: It is best to reheat it slowly though so we recommend reheating in the oven at 150°C/300°F/Gas 2 for 15 minutes. If the salmon is frozen, make sure it has been defrosted in the fridge - this might need to be done overnight. Once the salmon has thawed fully, reheat as mentioned above.
Frequently Asked Questions
How long to cook salmon in the air fryer for?
Cooking time will depend on how thick your salmon fillets are, and also your air fryer as they all cook differently. Ours was perfectly cooked at 10 minutes, but you might want to check it at 8 minutes.
How do I know when salmon is cooked?
Salmon should be cooked to an internal temperature of 63°C/145°F. The best way to test the internal temperature is with a meat thermometer. If you don't have a thermometer, you can cut gently into the thickest part of the fish and check the colour. If it has turned from the raw red/orange colour to pink and if the meat starts to flake, then it is done.
Can you overcook salmon?
Yes, you definitely can. It can go from perfectly moist and flakey, to dry and overdone very quickly. So make sure to follow the guide above to make sure your salmon is perfectly cooked.
What is the grey part in cooked salmon?
Salmon, like other fish, develops a grey-ish, brown layer of insulating fat between its skin and flesh. Yes, you can eat it, although it does have a stronger salmon flavour that some people don't like. This grey layer contains plenty of heart-healthy omega-3 fatty acids
What is the best air fryer to use?
We can't rate highly enough the Power Air Fryer XL. The 5 litre capacity is big enough for cooking for the whole family and it can fry, grill, bake, sauté, roast and steam. There are simple touch screen controls and it heats up quickly and can cook your food up to 70% faster than a conventional oven. Also, it's dishwasher safe.
More salmon recipes
If you've tried this air fryer salmon recipe, let us know how you got on in the comments below.
Tag us in your creations on Instagram @hungryhealthyhappy - Use the hashtag #hungryhealthyhappy too.
Recipe
Air Fryer Salmon
Air Fryer Salmon is quick and easy and ready in just 10 minutes. Adaptable with different flavours and so many ways to serve it too.

Gluten Free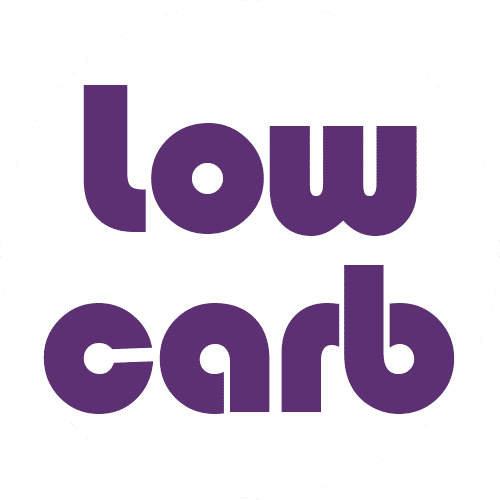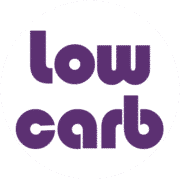 Low Carb
Pin
Print
Save recipe
Recipe saved!
Ingredients
240

g

(

8.5

oz

)

Salmon fillets

0.5

Lemon

-

juice only

0.5

teaspoon

Paprika

0.5

teaspoon

Garlic powder

Spray oil

Sea salt and black pepper
Instructions
Pat

240 g Salmon fillets

with paper towel.

Squeeze juice of

0.5 Lemon

over the salmon. Sprinkle over

0.5 teaspoon Paprika

,

0.5 teaspoon Garlic powder

and

Sea salt and black pepper

.

Spray the bottom of the air fryer basket with

Spray oil

and place the salmon in to it.

Cook at 200°C for 8-10 minutes, until the salmon flakes with a fork.
Notes
For an extra punch of flavour, add a big spoonful of Dijon mustard to the seasoning mix.
Make sure the salmon fillets are a similar thickness, so that they all cook at an even rate.
Don't overcrowd your air fryer basket, otherwise you risk not having crispy salmon. Air fry in batches if needed.
Keep an eye on your salmon at about 7-8 minutes, as they all cook differently.
Nutritional Information
Serving:
1
portion
|
Calories:
182
kcal
|
Carbohydrates:
3
g
|
Protein:
24
g
|
Fat:
8
g
|
Saturated Fat:
1
g
|
Polyunsaturated Fat:
3
g
|
Monounsaturated Fat:
3
g
|
Cholesterol:
66
mg
|
Sodium:
54
mg
|
Potassium:
646
mg
|
Fiber:
1
g
|
Sugar:
1
g
|
Vitamin A:
304
IU
|
Vitamin C:
14
mg
|
Calcium:
23
mg
|
Iron:
1
mg
Disclaimer
The nutritional information provided is approximate and is calculated using online tools. Information can vary depending on various factors, but we have endeavoured to be as accurate as possible.