Baked Salmon in Foil is a simple, light and fresh salmon dish that is perfect for feeding a crowd and looks far more fancy than it actually is. Fragrant lemon and thyme smothered over a side of salmon with some honey and butter, gives you a salmon dish that will seriously impress. Just pour the ingredients over, and bake in foil - it couldn't be easier!
Whether it is a new way to enjoy salmon, or a meal to wow your guests with, this salmon baked in foil ticks the boxes. It is protein packed and stores well meaning you can flake up the leftovers to add to sandwiches, salads and pasta dishes over the next few days. Don't be put off cooking salmon, as this really is super simple, and wrapping it in foil helps to keep it moist.
Jump to:
Why you will love it
An easy and fool proof way to cook salmon.
Less than 5 minutes prep time.
Just 6 ingredients
Perfect for feeding a crowd and wowing guests.
Baked in foil, so minimal mess.
Ingredients needed
Salmon - We have used a whole side of salmon for this recipe and wild caught is always best. If that is too much, or you can't buy that, then you could use salmon fillets instead. I know some people are scared of cooking fish because they think it will over cook and be dry, but this is a fool proof recipe and the salmon is perfectly cooked as cooking it in the coconut milk means you can't really overcook it.
Honey - We find that it balances out the tartness of the lemon. Try to use the best quality that you can, as you will be able to taste the difference. You could swap it for maple syrup.
Lemon - This adds a lovely freshness to the salmon. Make sure it is a nice juicy lemon, otherwise you might have to use more.
Garlic - This adds a nice kick to the salmon. If you aren't a fan of garlic, then you could leave it out and equally if you love it then you can use more.
Butter - This is what helps to form the sauce, along with the honey and lemon, and keeps the salmon nice and moist. We used an unsalted butter.
Thyme - Lemon and thyme is the perfect flavour combination. However, you could swap it for rosemary, parsley or basil which all go well with salmon. Always us fresh.
A full ingredients list with measurements is in the recipe card below.
Recommended equipment
Weighing scales
Kitchen knife
Garlic crusher
Large baking tray
Small mixing bowl
Step by step
One: Mix together the juice of one lemon, honey, garlic and melted butter and slice the other lemon.
Two: Place the side of salmon on to the foil and pour over the lemon mixture and top with lemon slices and thyme.
Three: Wrap the salmon up tightly and then put in a preheated oven at 190°C/375°F/Gas 5 for 25-30 minutes. Check it after 25 minutes.
Why bake salmon in foil?
You don't have to bake the salmon in foil, but we would 100% recommend that you do. The foil helps to lock in moisture and makes sure that the salmon turns out flaky and moist. Dry salmon is the worst.
Also, the foil helps to lock in all those beautiful flavours. The lemon, honey and thyme really infuse themselves in to the salmon and you really will be able to taste the difference.
If you don't want to use foil, then you can just place it on some baking (parchment) paper and follow the recipe as normal.
Health benefits of salmon
Salmon is a really healthy fish, with many nutritional benefits. Here are just a few:
It is one of the best sources of omega-3 fatty acids, which have been proven to reduce inflammation and lower blood pressure.
Salmon is rich in protein - a 100g (3.5oz) portion contains 25g of protein.
Contains high amounts of B vitamins. These are good for repairing DNA and reducing the causes that can lead to heart disease. B vitamins also help maintain optimal brain and nervous system functioning.
Contains antioxidants.
Flavour options
Lemon, honey and thyme are the stars when it comes to this salmon. However there are lots of options and flavour combinations that would work well. You can keep it simple with just some olive oil, salt and pepper, but here are some others to try:
Honey and chipotle
Lemon and basil
Garlic and chilli sauce
Lemon and dill
Chilli and lime
Soy, ginger and garlic
Cajun seasoning
BBQ seasoning
What to serve it with
If we are keeping this as a light lunch, then we tend to keep it simple with a big green salad. The key to an epic green salad is to use a variety of greens, like romaine, spinach, kale and rocket. You want leafy greens, but crunch too. Then you need the perfect dressing. Why not try our Lemon Vinaigrette, Honey and Mustard Dressing or Tomato and Basil Vinaigrette.
However, if we want it as a more filling meal, or we are serving it up to guests, then we add some sides to it. Cheesy Potato Bake is one of our favourites for total comfort food. Here are some of our favourite side dishes that go perfectly with this oven baked salmon:
Frequently Asked Questions
How to choose salmon in the shop?
For this salmon baked in foil to taste its best, you want to choose the freshest that you can. Look for salmon that is moist rather than dried out - moisture content is a good indicator of freshness and it can also tell you how carefully the fish was handled. You also want to avoid salmon with and brown spots around the edges of the fillet or side, or if the skin has started browning and curling up.
Do you have to leave the skin on the salmon?
You can follow this recipe with skin on or off salmon. We find that keeping the skin on helps to lock in the moisture though. Once the salmon is cooked the skin comes off easily anyway.
How long do you bake salmon for?
We have used a side of salmon, and generally it will take 25-30 minutes to cook in the oven. But that is for the size of salmon you can see above in our ingredients photo. The cooking time will vary depending on the size of your salmon. Always check your salmon at the minimum cooking time and then you can always put it in for an extra 5 minutes if needed.
How to tell if salmon is cooked?
Salmon should be cooked to an internal temperature of 63°C/145°F. The best way to test the internal temperature is with a meat thermometer. If you don't have a thermometer, you can cut gently into the thickest part of the fish and check the colour. If it has turned from the raw red/orange colour to pink and if the meat starts to flake, then it is done.
Can you overcook salmon?
Yes, you definitely can. It can go from perfectly moist and flaky, to dry and overdone very quickly. So make sure to follow the guide above to make sure your salmon is perfectly cooked.
What is the grey part in cooked salmon? Can you eat it?
Salmon, like other fish, develops a grey-ish, brown layer of insulating fat between its skin and flesh. Yes, you can eat it, although it does have a stronger salmon flavour that some people don't like. This grey layer contains plenty of heart-healthy omega-3 fatty acids too.
Can you make baked salmon in advance?
No, this should always be made from fresh. You can make it maybe 30 minutes in advance and keep it in the fridge. However due to the lemon juice that is added, any longer than that it will begin to break done the fish and make it mushy.
How to store salmon baked in foil
To keep the cooked salmon in the fridge, wrap it tightly in foil or plastic wrap, or in an airtight container, and refrigerate for up to 3 days. To freeze the cooked salmon, slice or flake it and wrap it in plastic wrap or parchment paper and then put in freezer bags. Squeeze out as much air as possible and store in the freezer for up to 6 months. Read detailed instructions on how to store cooked salmon.
Can cooked salmon be reheated?
Yes it can. It is best to reheat it slowly though so we recommend reheating in the oven at 150°C/300°F/Gas 2 for 15 minutes. If the salmon is frozen, make sure it has been defrosted in the fridge - this might need to be done overnight. Once the salmon has thawed fully, reheat as mentioned above.
How to use leftover baked salmon?
There is lots of salmon here, which is why we usually make it when we have friends over. However, there is still always leftovers and that is fine with us! We love throwing it on top of a salad with avocado or stirring it in to some cooked spaghetti with some creme fraiche and fresh dill.
Is this baked salmon gluten free?
Yes, this is gluten free. Just be careful with cross contamination and remember to keep any side dishes gluten free too.
More salmon recipes
If you've tried this baked salmon recipe, then let us know how you got on in the comments below.
Tag us in your creations on Instagram @hungryhealthyhappy - You can use the hashtag #hungryhealthyhappy too.
Recipe
Baked Salmon in Foil
Baked Salmon in Foil is a simple, light and fresh salmon dish that is perfect for feeding a crowd and it is so quick and easy!

Gluten Free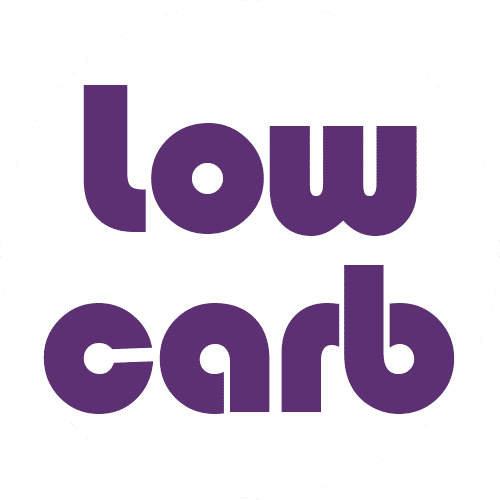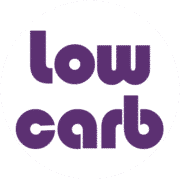 Low Carb
Pin
Print
Save recipe
Recipe saved!
Ingredients
1

kg

(

2.2

lb

)

Side of salmon

60

g

(

0.25

cups

)

Butter

-

melted

1

Lemon

-

sliced

1

Lemon

-

juice only

4

Garlic clove

3

tablespoon

Honey

6

sprig

Fresh thyme

1

pinch

Sea salt and black pepper
Instructions
Preheat your oven to 190°C/170°C(fan)/375°F/Gas 5.

Mix together the juice of

1 Lemon

,

3 tablespoon Honey

,

4 Garlic clove

1 pinch Sea salt and black pepper

and

60 g Butter

(melted).

Place

1 kg Side of salmon

onto the foil and pour over the lemon mixture and top with slices of

1 Lemon

and

6 sprig Fresh thyme

.

Wrap the salmon up tightly and then put into the oven for 25-30 minutes. Check it after 20 minutes.
Notes
You don't have to use a half side of salmon, you could wrap individual fillets in foil and roast them.
You could use this same marinade for chicken or even halloumi too. It is SO good and goes on almost anything.
If you prefer, you can swap the honey for maple syrup.
If you want crispy and charred edges on the salmon, then you could put it under the grill (broiler) for a couple of minutes to finish it off.
We don't recommend using dried herbs for this recipe, as the this salmon is all about the freshness.
Don't be tempted to open the foil packet to check on the salmon. It all needs to stay tightly wrapped up.
Nutritional Information
Serving:
1
portion
|
Calories:
320
kcal
|
Carbohydrates:
12
g
|
Protein:
34
g
|
Fat:
17
g
|
Saturated Fat:
7
g
|
Trans Fat:
1
g
|
Cholesterol:
113
mg
|
Sodium:
146
mg
|
Potassium:
888
mg
|
Fiber:
1
g
|
Sugar:
10
g
|
Vitamin A:
372
IU
|
Vitamin C:
21
mg
|
Calcium:
40
mg
|
Iron:
2
mg
Disclaimer
The nutritional information provided is approximate and is calculated using online tools. Information can vary depending on various factors, but we have endeavoured to be as accurate as possible.