These crunchy and salty kale crisps are a delicious and nutritious snack, and a great alternative to potato crisps. I know what you might be thinking - snacking on kale? Who does that? But just give it a try and you will be wowed by this crispy salty snack that is packed full of iron too. A great way to use up a bag of kale, and you can flavour it with so many different seasonings too. Your snack time is about to revolutionised.
These really are a fool-proof savoury snack with a healthy twist, and they are quick and easy too. You just toss everything in a bowl and then throw it in the oven for 20 minutes until perfectly crispy. But there are a few things that you need to do to ensure these come out perfect.
Whilst kale crisps might not be a new thing, we are sharing all the tips to make them perfectly, and the different ways to season them, so make sure to check them all out.
Think you don't like kale? Think again! Even people that apparently "hate" kale, have loved these. Baking them with a little salt totally changes the texture and the flavour. We used just standard green kale to make these, but if you can find some purple kale too, then use a mixture as it gives is a nice mixture of colour.
Looking for other ways to use kale? Why not try our Kale Soup, Kale Smoothie, or Kale, Watermelon and Feta Salad. We also love adding kale to any of our Slow Cooker Recipes to give it a bit of a greens boost.
Jump to:
Why you will love it
Healthy snack - We are big fans of snacking and definitely think that snacks can be part of a healthy diet. As well as things like biscuits and cakes, we like trying to find more nutrient dense things to snack on and these kale crisps are perfect for that. They have all the saltiness of a savoury snack, but full of nutrients too.
Adaptable - Once you have the kale and oil, there are lots of different ways that you can adapt the recipe will different seasoning. We even have some dip suggestions.
A delicious way to enjoy kale - Think you don't like kale? Just give this a go! If you have a lot of kale in your vegetable box, then this is a great way to use it up so that nothing goes to waste.
Ingredients needed
Kale - The star of the recipe. We used green curly kale, but there are other options. You could use cavolo nero, which has larger leaves and would be easier for dipping. But we prefer curly kale because it's easier to find and also more budget friendly.
Olive oil - This is what gets the kale nice and crispy. Try to use the best quality olive oil you can, as you really will be able to taste the difference.
Sea salt - This is all you really need to season the kale, but there are other options too.
A full ingredients list with measurements is in the recipe card below.
How to make kale crisps - Step by step
One: Put the kale in to a large bowl and add the oil and salt (and any other seasoning you are using). Mix well.
Two: Spread out on a baking tray and put in a preheated oven at 190°C/375°F/Gas 5 for 15 minutes, until crispy.
Health benefits of kale
Kale might just be one of the most nutrient dense foods on the planet, which is why it is often referred to as a "superfood". A member of the cabbage family, kale is a cruciferous vegetable like cabbage, broccoli, cauliflower, collard greens and Brussels sprouts.
There are many different types of kale. The leaves can be green or purple, and have either a smooth or curly shape - we used green curly kale in this recipe, which is what gives it the vibrant green colour. But you can use a mixture of purple and green, which would give a lovely mixture of colour.
Kale is a great source of vitamins A, B6, C and K (one of the best sources there is), as well as manganese, iron and calcium. Not only is it nutrient dense, but it is low in calories and fat too. Kale, like other leafy greens such as spinach, is very high in antioxidants. Antioxidants are substances that help counteract oxidative damage by free radicals in the body. Oxidative damage is believed to be among the leading drivers of ageing and many diseases, including cancer. Follow this link to learn more about the health benefits of kale.
Seasoning
We try to make as many of our recipes adaptable as we can, because everyone has different tastes. The basic recipe for this is really simple, so it leaves it open for you to get creative and add your own flavours. Once you have the kale, olive oil and salt, you can just add on to that.
Like your snacks spicy? Add some cayenne pepper for a fajita/Cajun seasoning. You could keep it simple with some oregano and a little bit or parmesan, or if you are a fan of salt and vinegar crisps then you could toss these in a little malt vinegar just before serving.
If you want to add a bit of an indulgent twist to this, then add some parmesan. Cheese makes everything better, right? 3 minutes before the end of cooking time, grate some parmesan on the kale and put it back in the oven.
What to serve with kale crisps
This is meant to be served as a snack, so we wouldn't serve anything on the side of it. However, these are really good dipped in our Healthier Ranch Dressing. You could need fairly big kale leaves, to be able to hold them for dipping.
You don't just have to serve these as a snack though, and we love them on top of noodle dish, as the crispiness adds a really lovely texture to the soft noodles. Why not try our Soy Sauce Noodles, 10 Minute Sticky Ginger Beef, Soy Ginger Salmon Noodles or Teriyaki Pork Stir Fry.
Frequently Asked Questions
How to store kale crisps.
Allow them to cool completely and then store in an air tight container. They will keep for 2-3 days, if you can stop yourself from eating them for that long.
Can you freeze kale crisps?
No, we wouldn't recommend freezing these. Once defrosted they get a big soggy.
Are kale crisps vegan?
Yes, this is a delicious vegan snack. Just make sure that you don't add the optional parmesan. You could add some nutritional yeast if you wanted some cheesy flavour, but still keep it vegan.
Are kale crisps gluten free?
Yes, these are gluten free. Just make sure that there is no cross contamination.
Why aren't my kale crisps crispy?
The key to getting them crispy is firstly to make sure they are dried before being mixed with oil. You then need to make sure that you have a baking tray big enough so they cook and get crispy rather than just steaming. This is the baking tray that we use.
More snack recipes
If you've tried this Kale Chips recipe, let us know how you got on in the comments below.
Tag us in your creations on Instagram @hungryhealthyhappy - Use the hashtag #hungryhealthyhappy too.
Recipe
Kale Crisps
These Kale Crisps are a quick, easy, healthy and tasty snack. Just 15 minutes in the oven and only three ingredients.

Gluten Free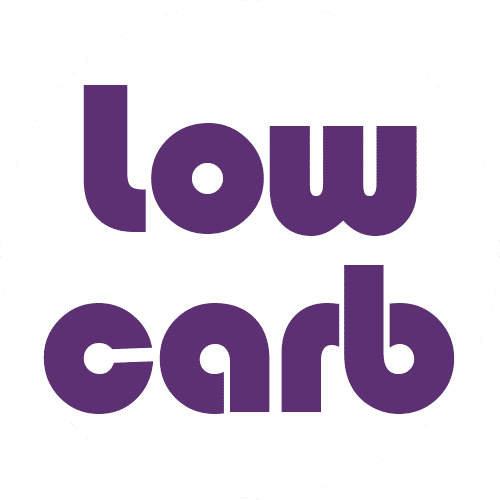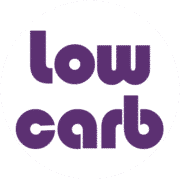 Low Carb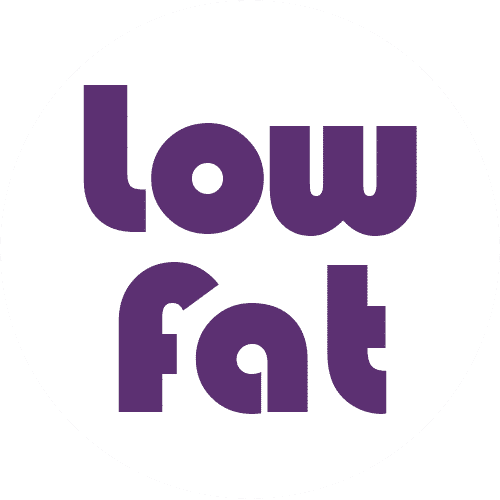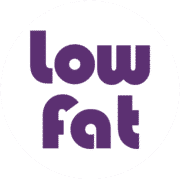 Low Fat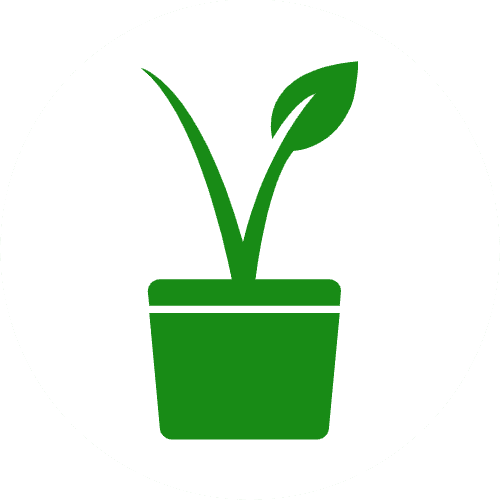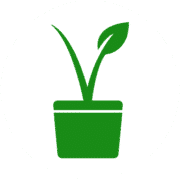 Vegan
Pin
Print
Save recipe
Recipe saved!
Ingredients
200

g

Kale

1

tablespoon

Olive oil

1

teaspoon

Sea salt
Instructions
Add the oil and seasoning to the Kale and mix well.

Put on a baking tray and spread out. Cook at 190°C/375°FGas 5 for 15 minutes
Notes
Don't throw away the kale stems. They can be kept in a freezer bag in the freezer to make stock with.
You have to be careful not to cook it too high or for too long otherwise it will burn.
Get creative with the seasoning. You could go spicy, Italian or recreate your favourite salt and vinegar crisps.
These are best eaten straight from the oven so they are still nice and crispy.
Don't forget to remove the kale stalks, as they won't get crispy.
Try using green and purple kale to give it a mix of colour.
Make sure the kale is fully dried after washing, as water on it and mean the kale steams, rather then getting crispy. You could use a salad spinner to get it really crispy.
Don't be tempted to use too much oil, as it makes them go soggy.
Spread the kale in a single layer on a baking sheet. If they are all piled on top of each other they won't cook evenly or get very crispy.
Nutritional Information
Serving:
1
portion
|
Calories:
110
kcal
|
Carbohydrates:
8
g
|
Protein:
4
g
|
Fat:
7
g
|
Saturated Fat:
1
g
|
Sodium:
1200
mg
|
Potassium:
491
mg
|
Vitamin A:
9990
IU
|
Vitamin C:
120
mg
|
Calcium:
150
mg
|
Iron:
1.5
mg
Disclaimer
The nutritional information provided is approximate and is calculated using online tools. Information can vary depending on various factors, but we have endeavoured to be as accurate as possible.