These Air Fryer Roast Potatoes are deliciously crispy and golden on the outside and perfectly fluffy on the inside. Everything you could want from a roast potato, but this easy and fuss free recipe is made in the air fryer. Ready in just 25 minutes, and made using much less oil than you would cooking them in the oven.
If there is one food we could never give up, it is potatoes. Super versatile and delicious, these crispy air fryer roast potatoes are one of our favourite ways to eat potato. When we are looking to cook a bit lighter, we always turn to our air fryer.
You still get all the crispiness that you would from baking/frying in a lot of oil, but much lower in calories and fat. Plus, it saves room in the oven when you are cooking a roast dinner.
Would you like more air fryer potato recipes? Try our Air Fryer Potato Slices, Air Fryer Hasselback Potatoes, Air Fryer Jacket Potato or Air Fryer Potato Wedges.
Jump to:
Why you will love them
Quicker than cooking them in the oven
So simple to make
Crispy without using a lot of oil
Lots of different ways to season them
A family favourite with less effort
Ingredients needed
Potatoes - You need to use floury potatoes for these air fryer roast potatoes, as that is what gives the crispy edges. Maris Piper or King Edwards are best.
Oil - We like to use olive oil, however this is a preference thing. You could use sunflower or vegetable oil instead.
Salt and pepper - We use sea salt and black pepper.
Dried herbs - to add a little extra flavour, with very little effort, we add some dried herbs. We use a mixture of oregano and basil.
A full ingredients list with measurements is in the recipe card below.
How to make roast potatoes in an air fryer - Step by step
One: Wash and chop your potatoes (and peel if you prefer).
Two: Put them in a bowl with the oil and seasoning and mix well.
Three: Add to your air fryer basket and cook at 180°C for 15 minutes.
Four: Shake the basket and continue cooking for a further 10 minutes.
Are air fryers healthy?
Usually, if you want really crispy potatoes then they need to be deep fried. With air fried food, you get all the taste and crispiness of a fried dish, but uses much less oil and cooks by circulating hot air around the food.
The best bit is, it doesn't sacrifice on taste. Traditional fried food can also seem a lot heavier because of the fat content. But not these Air Fryer Roast Potatoes!
When we are trying to cut down on fat and eat a bit lighter, we always use our air fryer more. Here are some of our favourite air fryer recipes:
What potatoes to use
When it comes to the perfect air fryer roast potato, the type of potatoes that you use are important. Maris Pipers, Desiree and King Edwards are the best as they are floury potatoes. The floury edges are what give you all those crispy bits. Basically, avoid anything waxy as they just don't work very well for roast potatoes.
But, standard white baking potatoes will work too if that is all you have, and using them will make this a budget friendly potato side dish.
Seasoning
One of the best things about this recipe is how versatile it is. You can keep the seasoning simple with just some salt and pepper, however there are so many options to suit all tastes. Here are some of our favourites:
Paprika and cayenne - this gives the potatoes a smoky and spicy flavour.
Italian herbs - use a mixture of dried oregano and basil.
French fry seasoning - have you tried our epic homemade French fry seasoning? It's amazing on roast potatoes too.
Garlic and herbs - we love a mixture of garlic granules and dried parsley.
Fajita seasoning - give these air fryer roast potatoes a Mexican twist by sprinkling some fajita seasoning over them before cooking.
What to serve them with
Roast potatoes are a must with any roast dinner. If you are looking for some sides and mains that will compliment these easy roast potatoes perfectly, then here are our favourites:
Storage
Store: Leftover roast potatoes can be kept in an air tight container in the fridge for up to 3 days.
Freeze: They can be frozen in an air tight container for up to 3 months
Defrost: Defrost in the fridge overnight.
Reheat: To reheat them, just put them in a pan with a little oil and heat through, or you can heat them up in the air fryer for 4-5 minutes.
FAQs
Are air fryer roast potatoes healthy?
White potatoes have so many nutrients in them, they really shouldn't get a bad reputation. They are low in fat, sodium and cholesterol, they have nearly half of your daily vitamin C and they are a great source of potassium - even more than a banana. They are full of fibre and magnesium, and they are filling too. On top of this, they are also suitable for almost any diet, from vegan to gluten free. I am not sure what more you could want?
What is the best air fryer?
We cant rate highly enough the Power Air Fryer XL. The 5 litre capacity is big enough for cooking for the whole family and it can fry, grill, bake, sauté, roast and steam. There are simple touch screen controls and it heats up quickly and can cook your food up to 70% faster than a conventional oven. Also, it's dishwasher safe.
Can you make air fryer roast potatoes in advance?
Yes, and you have a couple of options here. You could peel and chop the potatoes and then keep them in a pan of water until you are ready to cook them. Make sure you pat them dry before cooking, as they will steam rather than get crispy. You could also cook them halfway and then leave them in the air fryer and finish cooking before you are ready to serve them.
Do you have to peel the potatoes first?
This is totally up to you and comes down to preference. We leave the skin on, so we don't have to go to the effort of peeling them. Plus, you have lots of fibre in the skin.
What size to cut the potatoes?
If we are using Maris Pipers or King Edwards, we cut them in to quarters and they are the perfect size. Bigger or smaller potatoes will change the cooking time, so do use it as a guide.
Can I use baby potatoes?
Yes, you can use baby potatoes to make these and you will get mini roast potatoes. Just cut them in half and follow the rest of the instructions.
Do I need to parboil air fryer roasted potatoes first?
No, if you are making these in the air fryer, then there is no need to par boil them like you would if you were roasting them in the oven.
Do I need to preheat the air fryer?
To save time, we don't bother preheating it. However, if you want super crispy potatoes, then you can preheat it to 180°C first.
How do you know the potatoes are cooked?
The cooking time will depend on the air fryer that you use and the temperature that you cook it at (and also the size that you have cut your potatoes). However, you will know your potatoes are cooked when they are tender when you put a fork through them and they are perfectly crispy on the outside.
My air fryer roast potatoes aren't crispy
If you find that your potatoes are not getting crispy, then turn them up to 200°C half way though and that should do the trick.
How to use leftover roast potatoes
We would happily eat them straight out of the fridge as a snack. However, we love chopping them up and adding them to a frittata.
Can you cook frozen roasted potatoes in an air fryer?
Yes, you can and they are delicious. It's a great time saving hack. They only take around 15-18 minutes and they will need to be turned twice during cooking to avoid them sticking to the basket.
More potato recipes
If you've tried these air fryer roasted potatoes, let us know how you got on in the comments below.
Tag us in your creations on Instagram @hungryhealthyhappy - Use the hashtag #hungryhealthyhappy too.
Recipe
Air Fryer Roast Potatoes
Everything you could want from a roast potato, but this easy and fuss free recipe is made in the air fryer.

Gluten Free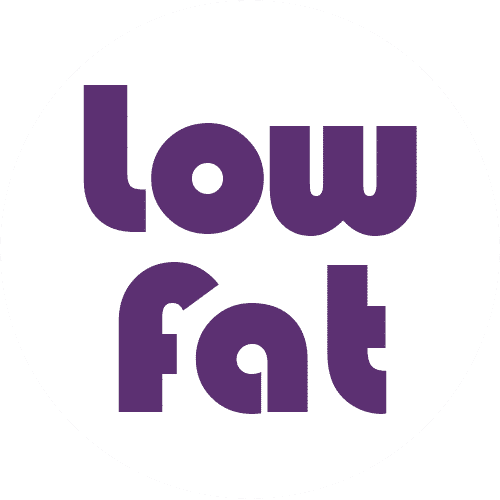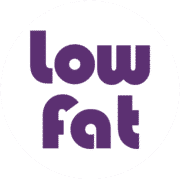 Low Fat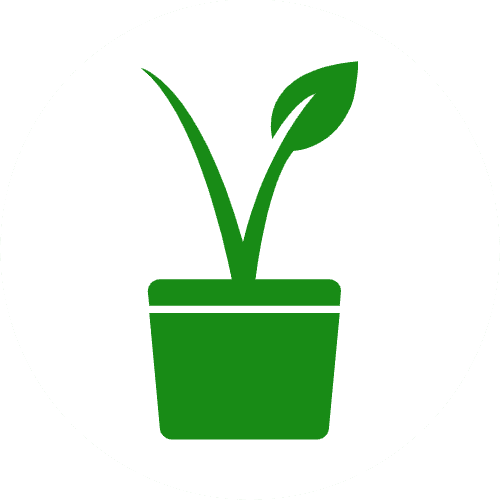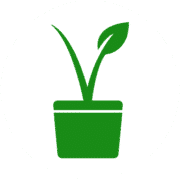 Vegan
Pin
Print
Save recipe
Recipe saved!
Ingredients
900

g

Potato

1

tablespoon

Olive oil

1

pinch

Sea salt and black pepper

1

teaspoon

Dried oregano

1

teaspoon

Dried basil
Instructions
Wash, dry and chop your potatoes (and peel if you prefer).

Put them in a bowl with the oil and seasoning and mix well.

Add to your air fryer basket and cook at 180°C for 15 minutes.

Shaking once and cook for a further 10 minutes.
Notes
The nutritional information for this recipe won't be accurate, and will be an overestimate. This is because they don't absorb all of the oil that has been added to the pan.
Give them a gentle shake half way through. You could use tongs to turn them if you are worried about them breaking apart.
You can use any potatoes to make these, however floury ones are best. If you are using starchy potatoes, then soak them in water for 10 minutes, drain and pat dry before cooking them.
Nutritional Information
Serving:
1
portion
|
Calories:
186
kcal
|
Carbohydrates:
36
g
|
Protein:
5
g
|
Fat:
3.5
g
|
Saturated Fat:
1
g
|
Sodium:
24
mg
|
Potassium:
960
mg
|
Fiber:
5
g
|
Sugar:
2
g
|
Vitamin A:
15
IU
|
Vitamin C:
44
mg
|
Calcium:
41
mg
|
Iron:
2
mg
Disclaimer
The nutritional information provided is approximate and is calculated using online tools. Information can vary depending on various factors, but we have endeavoured to be as accurate as possible.