Soft and sugary chunks of apple coated in a cinnamon sprinkle, this Cinnamon Stewed Apples recipe is so easy to make and it is perfect on top of porridge, pancakes or ice cream. A simple and warming autumnal recipe, this is a great way to use up lots of apple and it's a family favourite too.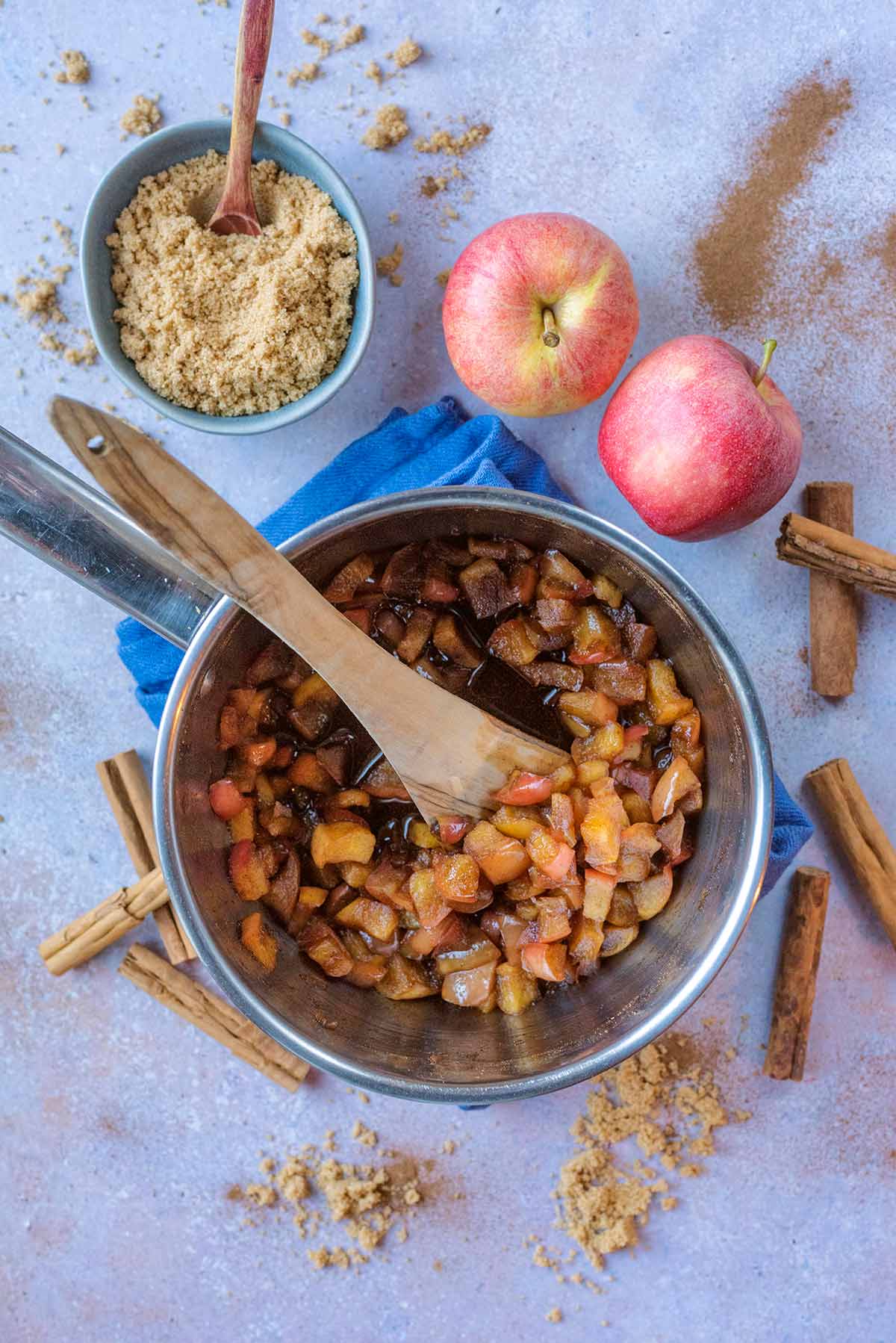 Apple and cinnamon - I don't think there is a more autumnal combination. These apples are cooked low and slow in a mixture of brown sugar, maple syrup and cinnamon to make them soft and sweet, but with an incredible flavour. You can use them to make a quick and easy pie or crumble, but we love them as a topping on porridge or pancakes.
I had a lot of stewed apples as a child, as my grandparents had a huge apple tree in their garden and were always making pies and crumble. When I want the comfort of those flavours, but without the effort, I make these cinnamon stewed apples. Ready in under 20 minutes and you can make a big batch to freeze. If you can stop yourself from eating them all!
If you are looking for some other ways to use apples, why not try our Apple and Plum Crumble, Apple Cinnamon Pancakes, Apple Hand Pies or Apple Pie Smoothie?
Jump to:
Why you will love it
Delicious autumn flavours - Apple and cinnamon are such a classic flavour combination and they are both so warming. This stewed apples recipe will definitely warm your belly.
Easy - Although they do need to cook low and slow so they get nice and soft without burning, they couldn't be easier. Just mix everything in a pan and let it cook away.
Versatile - There are SO many ways you can use this stewed apple recipe and we have included all of our favourite ways below.
Kids love it - We don't usually have any trouble getting our kids to eat fruit (vegetables is a different story), but these stewed apples are eaten in seconds. My two love it on Greek yogurt or in the porridge at breakfast with some chocolate chips.
Stores well - These freeze really well, so we make a big batch and then keep them in the freezer for easy breakfasts and desserts.
Ingredients needed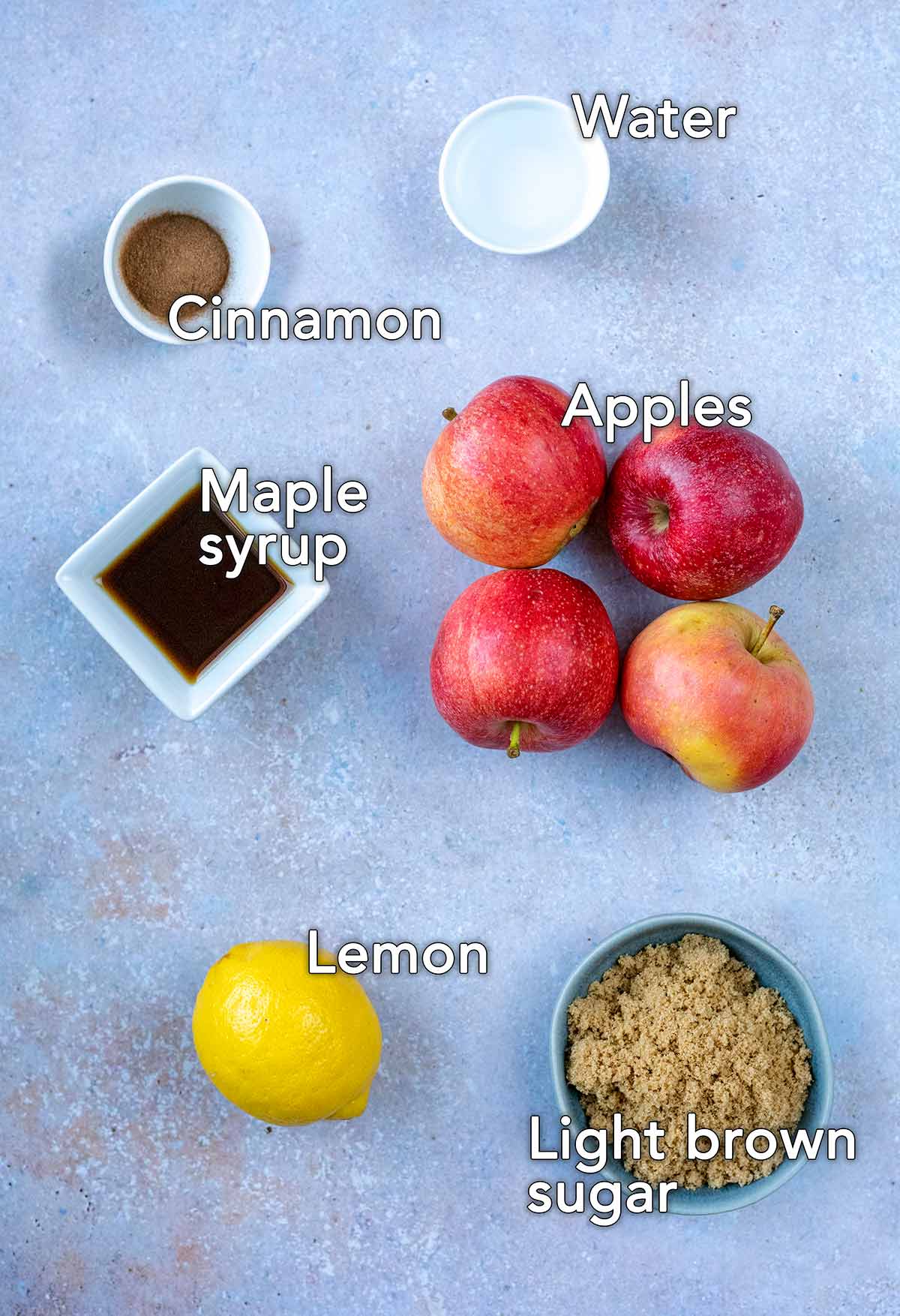 Apples - The star of this recipe. You really can use any apples for this recipe, however we used golden delicious. It really depends on if you prefer tart or sweet apples. If you are using cooking apples then you might need to add some extra sugar.
Lemon - Just a little squeeze of lemon juice helps to stop the apples going brown whilst you are getting all the other ingredients together.
Light brown sugar - This not only sweetens the apples, but gives it a lovely golden colour.
Maple syrup - Whilst the apples themselves are lovely and sweet, and we have added brown sugar for extra sweetness, we find that maple syrup not only adds sweetness, but a lovely flavour too. You could swap it for honey instead.
Water - This creates a bit of a sauce for the apples to help them cook in and the sauce is lovely to pour over the apples after.
Cinnamon - Cinnamon and apples is just a perfect match and it adds a lovely warm depth of flavour. You could swap it for ginger or nutmeg, or use a mixture of all three.
A full ingredients list with measurements is in the recipe card below.
How to stew apples - Step by step
One: Chop the apples and put into a saucepan with the lemon juice. Mix well.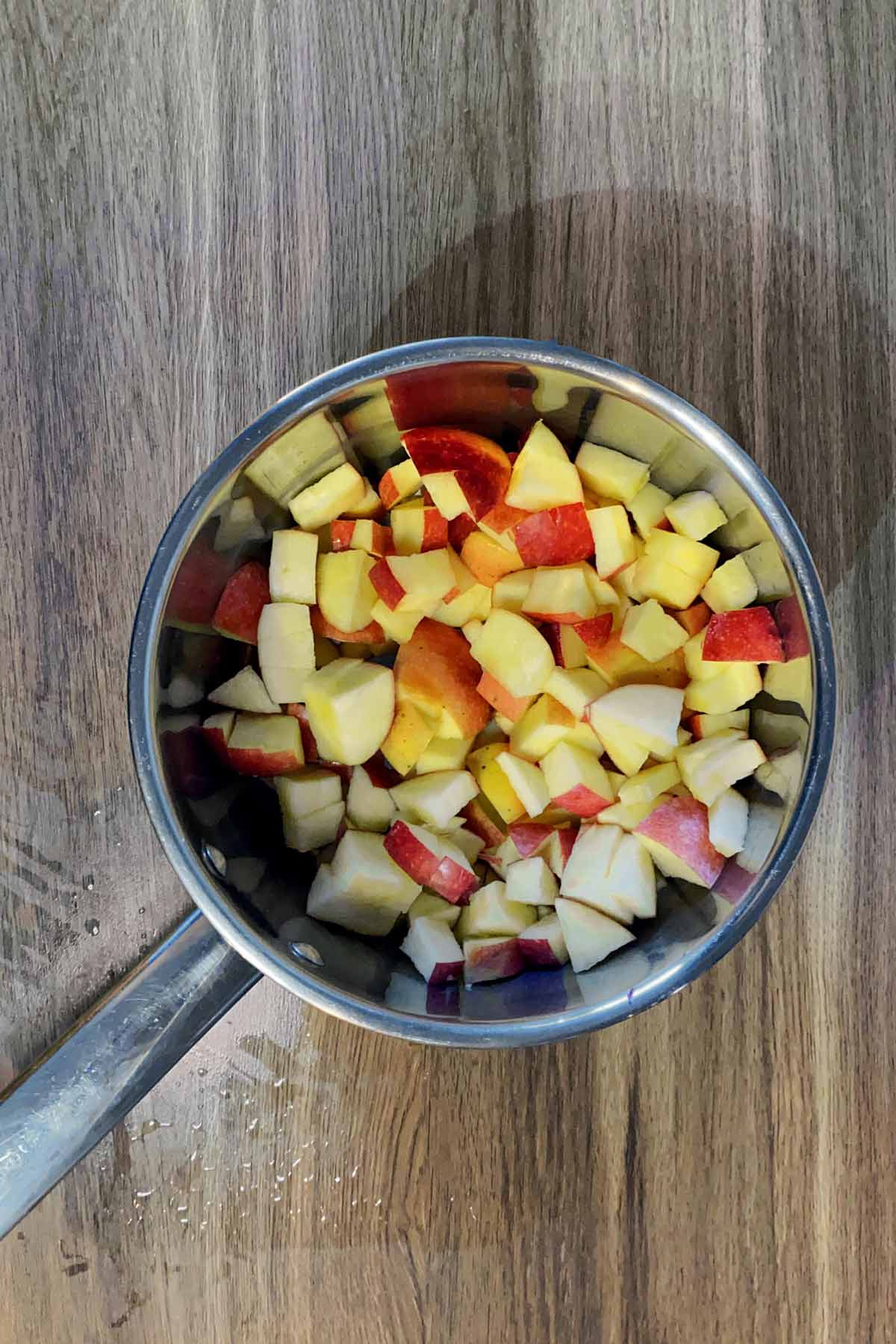 Two: Add the maple syrup, brown sugar, cinnamon and water. Mix well and cook on a low heat for 15 minutes, stirring regularly.
Health benefits of apples
Whilst this isn't the healthiest recipe with the brown sugar and maple syrup, I wouldn't say it is particularly indulgent. The majority of the sweetness comes from the apples themselves, and some sugar and the maple syrup just adds to that a little.
Also, apples are super nutritious. They are a good source of fibre, potassium and vitamin C and K. Apples have also been linked to a lower risk of heart disease. One reason for this may be that apples contain soluble fibre, and this can help lower your blood cholesterol levels.
Apples also contain polyphenols, which have antioxidant effects. However, many of these are in the peel, so if you peel the apples they they won't have the same benefits.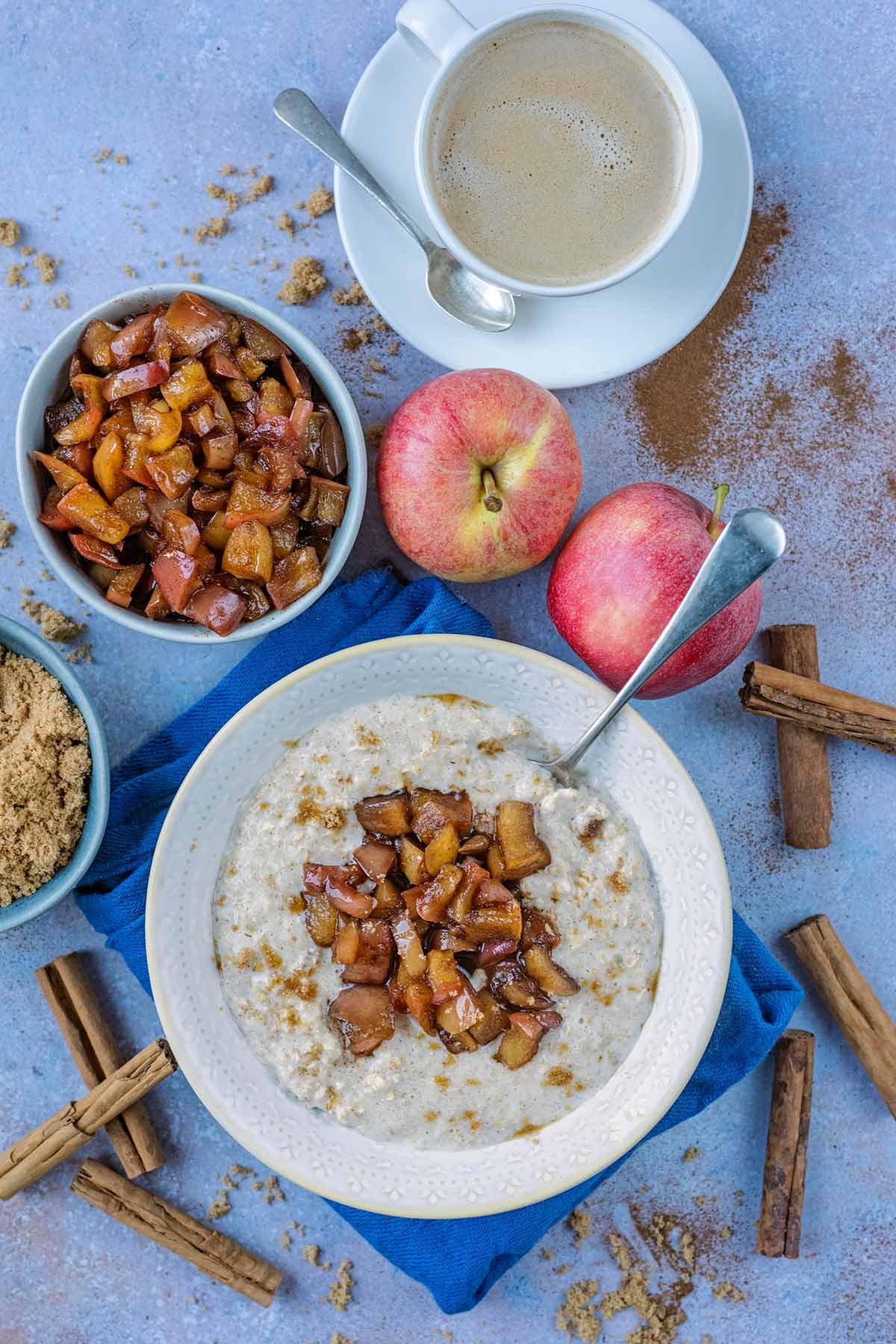 Variations
This is a pretty simple recipe, so there is not too much that can be changed. However, you could use half apples and pears for a nice autumnal mix. You could also do a berry mix of blueberries, raspberries, strawberries and blackberries. Or a stone fruit pie with peaches and nectarines.
Instead of using cinnamon, you could swap it for ground ginger or mixed spice, or even use a mixture of the three.
What to serve with Cinnamon Stewed Apples
The great thing about stewed apples is that there are so many different ways to use them. Here are some of our favourite:
Serves with vanilla ice cream or custard for a simple and hearty dessert
Put on top of porridge or overnight oats.
Serve on waffles or pancakes for a warming weekend breakfast.
Mix in to yoghurt for a snack.
Use them to make our Apple Hand Pies or Oaty Apple Crumble.
Add them to sausage rolls - trust us on this, the sweet and salty go so well together and sausage and apple is a delicious combination.
Make apple muffins
If you are looking for a hot drink to have this with as a bit of an afternoon pick-me-up, then why not they our Chai Tea Latte, Cinnamon Coffee or Slow Cooker Hot Chocolate.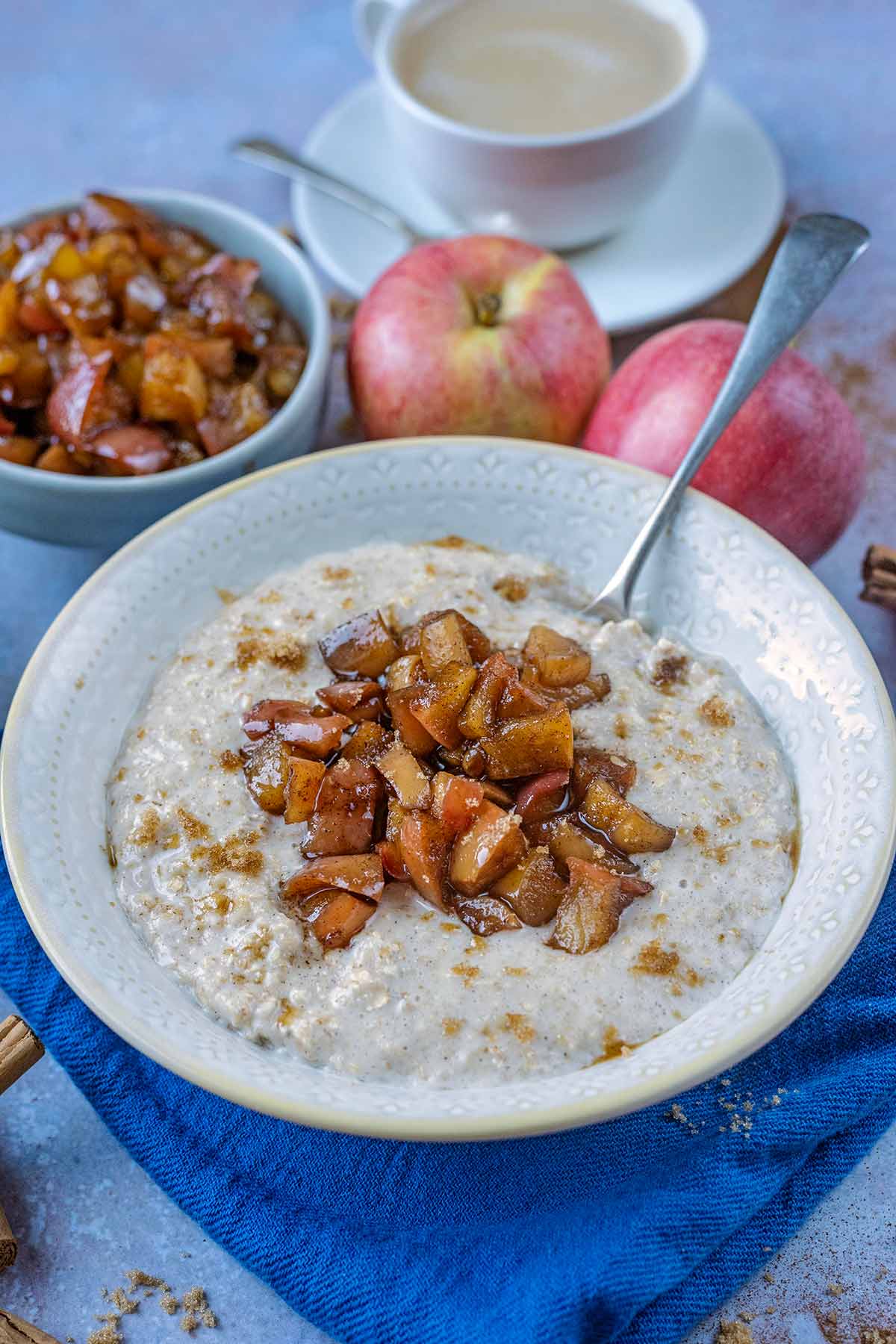 Frequently Asked Questions
Do I need to peel the apples first?
No, you don't have to peel the apple first. Not only does it save time, but there is lots of goodness in the peel too. I know some people don't like the texture of the apple peel, so you can peel them if you prefer.
How do you know when the stewed apples are cooked?
You want the apples to be nice and soft, but also not mushy. They should feel a little tender when you check them with a knife. After 15 minutes cooking on low, we found that they were perfect. It does depend on what heat you are cooking them though, so check them as they may need a little longer. If you prefer your apples with a bit of crunch, then you can always cook them for a little less.
Are stewed apples vegan?
Yes, this stewed apple recipe is vegan because we haven't cooked ours in any butter.
Are stewed apples gluten free?
Yes, these are gluten free. Just be careful of any cross contamination and what you serve them with.
How to store cinnamon stewed apples.
We love making a big batch of these to keep to add on breakfast, desserts and snacks. You can keep them in an air tight container in the fridge for up to 5 days for best freshness.
Can you freeze stewed apple?
If you want to freeze them, you can put them in a freezer container and they will keep for around 6 weeks.
How to reheat cinnamon stewed apples.
Once they are fully defrosted, you can reheat them in the oven or microwave, or heat them through in a pan.
Can you make sugar free stewed apple?
You could leave out the brown sugar and maple syrup, and add a little extra water and cook them like that. They would still soften and have some natural sweetness, but you wouldn't get the same flavour or caramelisation. You could also reduce the amount of brown sugar and maple syrup used.
Can I double this recipe?
Yes, you can easily double or triple this recipe, and there are no adjustments that need to be made. You just need to make sure you have a pan big enough.
More apple recipes
If you've tried this stewed apples recipe, let us know how you got on in the comments below.
Tag us in your creations on Instagram @hungryhealthyhappy - Use the hashtag #hungryhealthyhappy too.
Recipe
Cinnamon Stewed Apples
Soft chunks of apple coated in cinnamon sprinkle, this Cinnamon Stewed Apples recipe is so easy to make. Perfect on top of porridge, pancakes or ice cream.

Gluten Free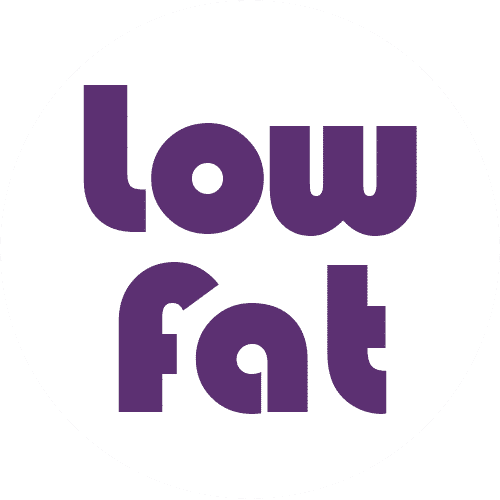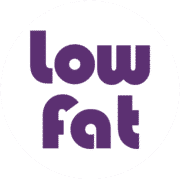 Low Fat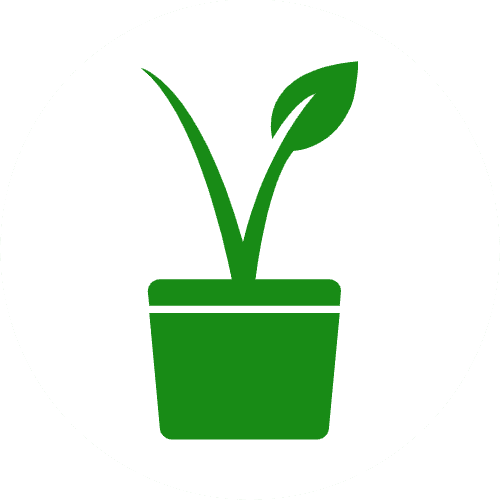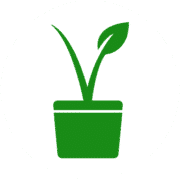 Vegan
Pin
Print
Save recipe
Recipe saved!
Ingredients
4

Apple

-

diced

0.5

Lemon

-

(juice only)

2

tablespoon

Maple syrup

80

g

Light brown sugar

1

tablespoon

Water

1

teaspoon

Ground cinnamon
Instructions
Chop the apples and put into a saucepan with the lemon juice. Mix well.

Add the maple syrup, brown sugar, cinnamon and water. Mix well and cook on a low heat for 15 minutes, stirring regularly.

2 tablespoon Maple syrup,

80 g Light brown sugar,

1 teaspoon Ground cinnamon,

1 tablespoon Water
Notes
Make sure you chop all the apples in similar sizes. This makes sure that they all cook evenly.
You can swap the cinnamon for nutmeg or ground ginger, or use a mixture of all three.
Add some extra crunch by sprinkling them with crushed pecans.
If the saucepan starts to dry out, you can always add a little more water.
Take these stewed apples to the next level with a drizzle of caramel sauce before serving.
You can swap half the apples for pears for something a little different.
If you don't want a strong cinnamon flavour (which we personally love), then you could add a cinnamon stick to the apples and just take it out before serving.
Vanilla is also a delicious addition. Just a little vanilla extract or vanilla paste goes a long way.
Nutritional Information
Serving:
1
portion
|
Calories:
183
kcal
|
Carbohydrates:
48
g
|
Protein:
1
g
|
Fat:
1
g
|
Saturated Fat:
1
g
|
Polyunsaturated Fat:
1
g
|
Monounsaturated Fat:
1
g
|
Sodium:
9
mg
|
Potassium:
265
mg
|
Fiber:
5
g
|
Sugar:
45
g
|
Vitamin A:
103
IU
|
Vitamin C:
16
mg
|
Calcium:
47
mg
|
Iron:
1
mg
Disclaimer
The nutritional information provided is approximate and is calculated using online tools. Information can vary depending on various factors, but we have endeavoured to be as accurate as possible.