These are the BEST Air Fryer Tortilla Chips! They are a healthy snack option made with very little oil, but they still have all that crunch you know and love from a tortilla chip. Not only does cooking them in the air fryer mean that they use less oil, but you can make a small batch of them. Made using just a few ingredients that you probably already have in your kitchen. A great way to use up tortillas too.
We have made a popular Mexican snack a little bit lighter by cooking it in the air fryer with very little oil. There are lots of different ways to flavour them, you can use them for nachos, they are the perfect side to so many Mexican dishes, or just use them to scoop up some homemade salsa and guacamole. Deliciously crispy tortilla chips without using a deep fryer.
If you are looking for some other air fryer recipe to try, then why not try our Air Fryer Bagel Crisps, Air Fryer Sausages, Air Fryer Steak, Air Fryer Carrots, Air Fryer Garlic Bread or The BEST Air Fryer Fries.
Jump to:
Why you will love them
Healthier than store bought tortilla chips
Less oil that deep frying them
Perfectly crispy
Easy to make
Lots of different flavour options
Really cheap to make
You can make an individual portion perfect for a snack
Ingredients needed
Tortillas - You can use either flour or corn tortillas, or even low-carb flour tortillas. We used corn tortillas (yellow or white will work) as we find they get nice and crispy in the air fryer. We used medium sized tortillas (not the huge ones and not the mini taco ones), cut in to 8 triangles. This gives you the perfect bite-sized tortilla chip, like the store-bought ones.
Oil - We used a little olive oil, as not only does it add flavour but it really helps to crisp them up. It is less oil than you would use deep frying, or even baking in the oven. You could swap it for spray oil.
Lime - This gives a lovely light and fresh flavour to the tortilla chips. You only need tiny but though, as you don't want to add to much liquid to the tortilla chips.
Salt and Pepper - Salt is the perfect seasoning for tortilla chips. You can leave it out if you prefer.
Paprika - This adds a lovely smoky flavour to the tortilla chips. You could use cayenne instead if you like a kick of spice, or a mixture of the two.
A full ingredients list with measurements is in the recipe card below.
How to make air fryer tortilla chips - Step by step
One: Mix together the oil, lime juice and seasoning.
Two: Cut each tortilla in to 8 triangles and brush them with the oil mixture.
Three: Lay them in the tortilla basket in a single layer. We got 7 in ours, but this will depend on the size of you air fryer basket. Cook them for 6 minutes at 170°C.
Why use an air fryer?
As you can see from the recipe, they are a little time consuming. You do have to cook them in batches, as they have to be cooked in a single layer to ensure ultimate crispiness. So that means that it can take some time if you are cooking a lot (like we did for these photos).
However, you need very little oil to make these tortilla chips perfectly crispy, which is the appeal of the air fryer. However, the reason why we make them in the air fryer is to make a small batch without having to heat up the oven. If you can't be trusted round an open bag of tortilla chips (I know I can't), then you can make the perfect individual portion size in just 6 minutes with this recipe.
Are air fryers healthy?
Usually, if you want really tortilla chips, then they need to be deep fried or cooked in the oven. With air fried food, you get all the taste and crispiness of a fried dish, but uses much less oil and cooks by circulating hot air around the food.
The best bit is, it doesn't sacrifice on taste. Traditional fried food can also seem a lot heavier because of the fat content. But not these Air Fryer Tortilla Chips!
When we are trying to cut down on fat and eat a bit lighter, we always use our air fryer more. Here are some of our favourite air fryer recipes:
Flavour options
The great thing about making your own tortilla chips is that you can season them exactly how you want. We went for a smoky lime flavour, but here are some other ingredients you could add to the oil to flavour them:
Garlic granules
Cayenne
Cumin
Nutritional yeast
Chipotle powder
If you wanted to do something a little different and make a sweet tortilla chip (perfect for dipping in to a peanut butter yogurt dip), then you could brush them with oil, maple syrup and cinnamon.
What to serve them with
Oh, the beauty of these air fryer tortilla chips is that there are so many different ways to serve them. If you want to use them to scoop up some delicious dip, then we have a few for you to try:
You could also use them to make nachos. Here are our most popular nacho recipes for you to try:
FAQs
What is the best air fryer?
We cant rate highly enough the Power Air Fryer XL. The 5 litre capacity is big enough for cooking for the whole family and it can fry, grill, bake, sauté, roast and steam. There are simple touch screen controls and it heats up quickly and can cook your food up to 70% faster than a conventional oven. Also, it's dishwasher safe.
Do I need to preheat the air fryer first?
It will depend on your air fryer, so check the manual. Ours does not need preheating and doing so will mean that these tortilla chips cook too quickly and get too crispy.
How do I know when the tortilla chips are cooked?
The cooking times we have included are for our air fryer and they give perfectly crispy tortilla chips. Yours may take a minute less of more, so check them after 5 minutes and see how they are doing. If you are using white tortilla chips, these will usually take a minute or two longer than corn.
Why are my air fryer tortilla chips not cooked properly?
There could be a few reasons why they have not cooked properly. Firstly, check whether your air fryer needs to be preheated first. Also, make sure your haven't over crowded your air fryer basket. Doing so will mean they won't cook. If you use too much oil, these will burn.
How to store air fryer tortilla chips.
If we make a big batch of these, then we store leftovers in an air tight container and they will keep for up to 3 days in a cool dark place. You could place them back in the air fryer for 1 minute to warm them and crisp them up a bit if they have gone a little soft.
More snack recipes
If you've tried these air fryer tortilla chips, let us know how you got on in the comments below.
Tag us in your creations on Instagram @hungryhealthyhappy - Use the hashtag #hungryhealthyhappy too.
Recipe
Air Fryer Tortilla Chips
These are the BEST Air Fryer Tortilla Chips! A healthy snack made with little oil, but they still have the crunch you know and love from a tortilla chip.

Gluten Free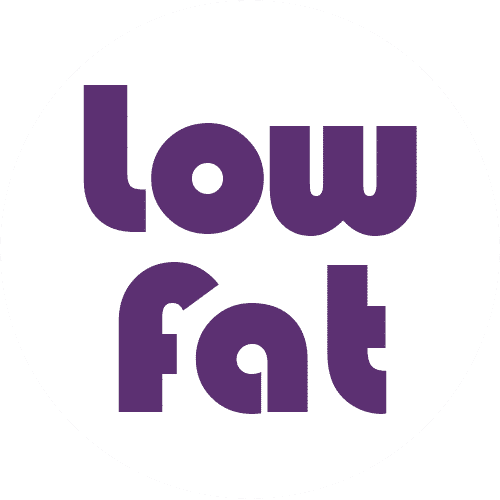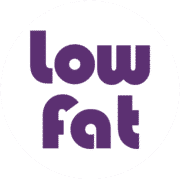 Low Fat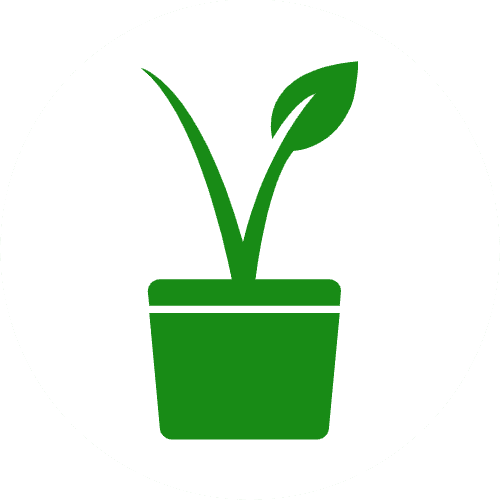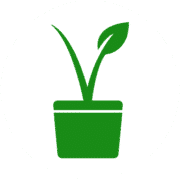 Vegan
Pin
Print
Save recipe
Recipe saved!
Ingredients
8

Corn tortillas

1

tablespoon

Olive oil

0.5

Lime

-

juice only

1

pinch

Sea salt and black pepper

0.5

teaspoon

Paprika
Instructions
Mix together

1 tablespoon Olive oil

, juice of

0.5 Lime

,

0.5 teaspoon Paprika

and

1 pinch Sea salt and black pepper

.

Brush

8 Corn tortillas

with the oil mixture. Cut them into 8 triangles each.

Lay them in the air fryer basket in a single layer. We got 7 in ours, but this will depend on the size of you air fryer basket.

Cook them for 6 minutes at 170°C.
Notes
You can save even more calories on these air fryer tortilla chips by using spray oil rather than olive oil.
Make sure there is only a thin coating of oil on the tortilla. You don't want to over oil them.
Make things a little easier by brushing the whole tortillas with the oil mixture and then cutting them in to triangles.
The cooking time for these tortilla chips with vary depending on your air fryer.
Once they are cooked, transfer them to a wire rack to cool, whilst you cook the next batch. They will crisp up a little as they cool too.
Because they are air fried, they may move around a little and curl up at the sides.
The key to having the perfect tortilla chips is to cut them all to the same size, so they all cook at the same rate.
Nutritional Information
Serving:
10
tortillas
|
Calories:
90
kcal
|
Carbohydrates:
15
g
|
Protein:
2
g
|
Fat:
3
g
|
Saturated Fat:
1
g
|
Trans Fat:
1
g
|
Sodium:
22
mg
|
Potassium:
74
mg
|
Fiber:
2
g
|
Sugar:
1
g
|
Vitamin A:
87
IU
|
Vitamin C:
2
mg
|
Calcium:
30
mg
|
Iron:
1
mg
Disclaimer
The nutritional information provided is approximate and is calculated using online tools. Information can vary depending on various factors, but we have endeavoured to be as accurate as possible.